20 Best All You Can Eat Sushi In Houston [November 2023]
Updated On: August 9, 2023
Houston, Texas, the sprawling metropolis, famed for its space history and Tex-Mex cuisine, presents an incredibly vibrant and diverse food scene that caters to a broad range of taste buds - sushi being one of them. For sushi enthusiasts like me and many others, the city teems with a variety of sushi joints offering an exciting blend of both traditional and contemporary sushi rolls, all conspiring to tantalize our palates.
This article aims to give a tour of the "Best All You Can Eat Sushi in Houston," a curated list of my personal favorites amassed from years of dipping, rolling, and sheer indulgence in all things sushi. So, whether you're a seasoned sushi expert or a novice looking to explore this Japanese delicacy, buckle up for a gastronomic ride through Houston's best sushi haunts. You're in for a tasty treat that will make you fall in love with sushi all over again.
Also Read: What is Ebi Sushi?
20 Best All You Can Eat Sushi In Houston (2023)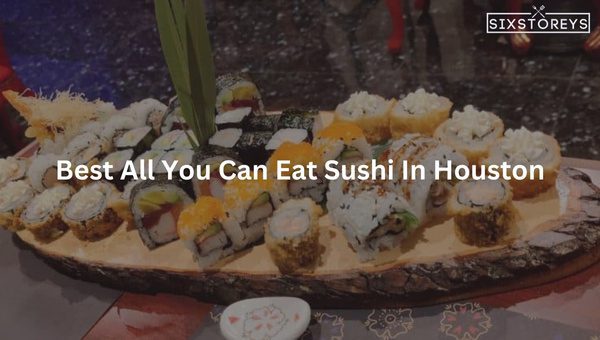 Welcome to the heart of Texas, where sushi dreams become an appetizing reality. Bite into this guide of 21 best All You Can Eat Sushi bars in Houston," offering an in-depth look at the city's top sushi hotspots. Discover why these renowned dining destinations deserve to be on every sushi enthusiast's Houston hit list.
1. The Uptown Sushi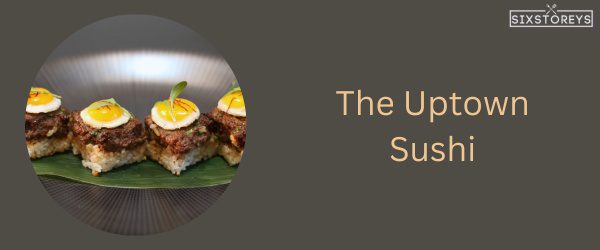 Ah, The Uptown Sushi, from the moment I approached the modern facade of this upscale restaurant in Houston's vibrant Uptown district, I knew I was set for a memorable sushi spree! A pantheon of sushi artistry and innovation, this swanky place doesn't shy away from using high-quality components, marrying them with intricate culinary flair.
Let's talk about their All You Can Eat Sushi menu! Teeming with a myriad of sushi options, it offered a delightful chaos of choice that I welcomed with open arms. I was particularly thrilled with the freshness of the fish. Each decadent bite seemed like catching an array of oceanic opulence, ranging from tuna, salmon, to yellowtail, sweet shrimp, and more. The jewel-like array of sashimi was notably remarkable. And the rolls! The fine equilibrium of sushi rice, seafood, and a hint of artisanal sauce was sublime, transporting me to some classic sushi haunts in Tokyo's Tsukiji market.
One of my favorites was the Dragon Roll - a master composition of soft tempura shrimp rolled with succulent eel and expertly crowned with thinly sliced avocado. Each element dovetailed seamlessly with the others, creating a rosette of flavors with a gratifying aftertaste. Not to forget the Rainbow Roll. The gracefully-dressed roll bore an arc of flavors with an amalgam of fish assortments, making it a vibrant feast for both the eyes and the palate.
Perhaps, one aspect that stood out was the thought behind every roll on their menu. Each item seemed to reflect Houston's bustling cosmopolitan energy with its diverse spectrum of tastes and techniques. My all-you-can-eat experience at The Uptown Sushi was much more than just a feast; it was a sensory journey - a dialogue between contemporary sophistication and time-honored sushi tradition. So, if you want sushi that goes beyond just food, Uptown Sushi is your stop.
2. Kumo Sushi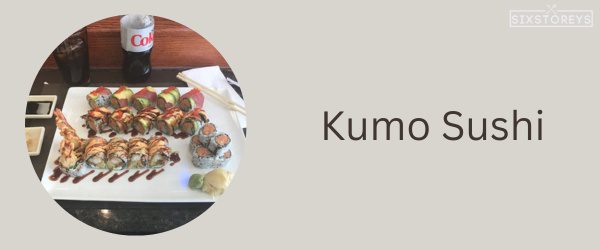 Next on my sushi endeavor was "Kumo Sushi," a venue with a warm, convivial vibe that welcomes sushi lovers like a comforting old friend. Elbowing its way into the bustling Houston food scene, Kumo Sushi exudes an intimate charm that pairs well with its extensive sushi offering. Here, abundance may very well be the mantra. The sushi menu is replete with options, each promising a dance of diverse fillings and toppings that never fail to amuse.
The sushi at Kumo's was a textbook example of how sushi rolls should be - the cool freshness of fish, and the supremely seasoned sushi rice complemented with a variety of ingredients for that extra texture and flavor. It's no hyperbole to suggest that their all-you-can-eat sushi menu is akin to a sushi anthology – capturing an impressive array from simple classics to adventurous concoctions.
One roll that arrested my taste buds instantly was the Spider Roll. A blend of soft-shell crab tempura, quick-pickled cucumbers, and a whisper of eel sauce, the Spider roll wove a delicious web of flavors. The crunchiness of tempura juxtaposed against the implosion of flavors was an unexpected trip to sushi paradise.
The Banzai Roll also surfed high on my list. The harmonious medley of spicy yellowtail, crunchy asparagus, and jalapeno, all abundant under a bright drizzle of wasabi yuzu sauce, was a narrative of balance and complexity. As each roll made its way to our table, time seemed to lose its grip, only to be replaced by sushi indulgence fueled by amused conversation and laughter.
What distinguished Kumo Sushi was not just its extensive sushi variety but also its genuine hospitality. The warm lighting, the authentic tatami seating, and the buzzy ambiance are all synched in the symphony, upping the sushi dining quotient. So, If you're scouting for a place to enjoy sushi and celebrate the joy of sharing, Kumo Sushi is your go-to.
Each time I reminisce about these two sushi bars, I am overwhelmed by the thoughtfulness and creativity displayed. Both The Uptown Sushi and Kumo Sushi continue to reaffirm my passion for sushi and the epicurean adventure that comes along. So Houston, gear up for a sushi expedition and let these places redefine your sushi thresholds!
3. Taizzi Sushi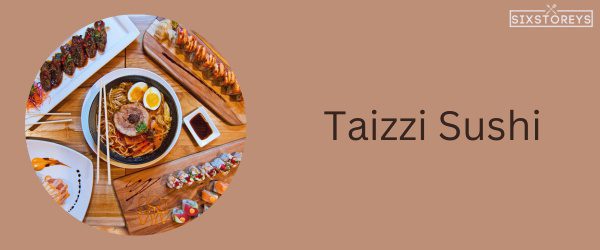 Next on my sushi expeditions was Taizzi Sushi, a gem tucked away in the heart of Houston. What struck me about Taizzi was its dedication to the visual appeal of its sushi. Each platter that made its way to our table was a marvelous composition - as if canvases painted with vibrant hues of seafood, rice, and garnishes. I appreciated Taizzi not just as a restaurant but as an art studio where sushi is crafted with precision and creativity.
The All You Can Eat Sushi menu was an encyclopedia of traditional and innovative rolls, each promising a myriad of flavors and textures. The sushi rice - the soul of sushi, in my perspective, was flawlessly seasoned, nailing the sweet-spot balance of sweetness and acidity.
The Tropical Roll caught my intrigue, a lively combination of coconut shrimp and mango wrapped in multi-colored soy paper. The crunch from the shrimp, the sweetness from the mango, and the exotic touch of coconut struck a pleasant harmony. Equally impressive was the Taizzi Roll, laced with spicy tuna, chopped cucumber, and topped with a hint of jalapeno. It packed a punch that was subtly balanced with each ingredient's unique characteristics.
As I sat there, devouring an exquisite piece of sushi art and soaking in the relaxed atmosphere, Taizzi secured its place in my list of favorites. If aesthetics matter to you as much as taste, Taizzi Sushi would be your sushi haven.
4. Hikari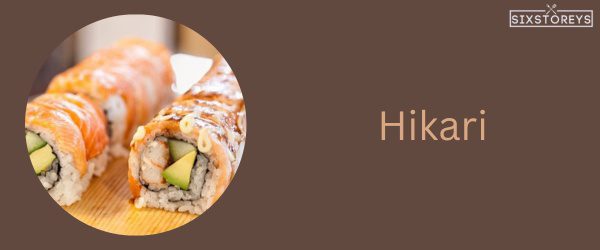 If there's one word that defines Hikari, it's consistency. This under-the-radar sushi joint in Houston might not boast the glamour of fine dining, but it distinctively marks itself with its pocket-friendly 'All You Can Eat' offering and the promise of traditional sushi.
What I loved about their sushi selection was the respect maintained for the age-old edomae sushi style. The spotlight remained on the fresh cuts of fish complemented by the right bedding of sushi rice. What stood out to me was the Hikari Special Roll, a delightful play of flavors composed of salmon, avocado, cream cheese, and jalapeno, all wrapped in soy paper. The smooth silkiness of fresh salmon paired with cream cheese's delicate tang was a culinary symphony.
Every mouthful at Hikari was a testament to its philosophy – keeping it simple, traditional, and delicious. So, if you're in for unpretentious sushi food that consistently delivers on taste and quality, Hikari is the name.
5. Hokkaido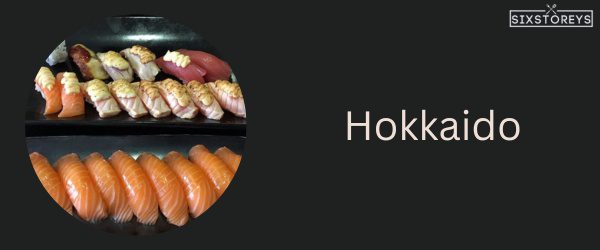 Affectionately named after Japan's northernmost island, Hokkaido in Houston is a paradise for sushi lovers who love a bit of everything. As I skimmed through their all-you-can-eat menu, I was impressed by the mind-boggling variety of sushi that caters to all – from sushi novices to aficionados.
The sushi rice was a star - rustic and comforting with the right hint of sweetness. The Rainforest Roll heightened my sushi experience. Loaded with shrimp tempura, and cucumber, and topped with fresh mango and avocado, each bite was a delightful burst of flavors. The Golden Gate Roll with spicy crab, avocado, and freshly sliced kiwi was another unforgettable sushi masterpiece. The vibrant, contrasting flavors came together to create a unique symphony.
A visit to Hokkaido is proof that variety is indeed the spice of life. So if an expansive all-you-can-eat sushi menu is your priority, Hokkaido should be your destination.
6. Kura Revolving Sushi Bar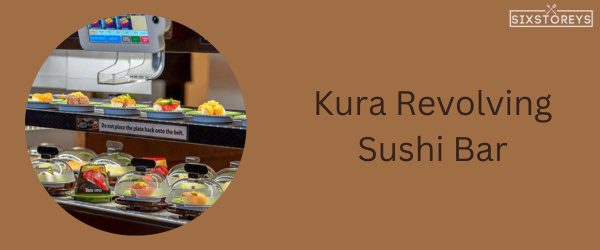 Kura Revolving Sushi Bar - the name itself was enough to pique my interest! The moment I stepped into this bustling sushi joint, I was enthralled by the sight of sushi dishes revolving on a conveyor belt. How could I resist such a tempting spectacle?
The sushi passes by on the conveyor belt, and you pick what you fancy – simple and delightful! Freshness guaranteed, I loved the Tuna Avocado Roll, a classic combination that lived up to its promise. The Crunchy Roll with shrimp tempura and eel was another dynamite of flavors.
Brimming with the thrills of an amusement park, Kura Revolving Sushi Bar served both sushi and fun on a platter. If you love adventure with your sushi, this revolving bar awaits!
Each sushi spot was a story worth telling, its distinct charm indelible in my sushi-loving heart. For me, it was just not about enjoying sushi, it was about celebrating the culture, letting the sushi tradition seep in, and allowing the flavors to narrate their tales.
7. Fukuoka Sushi Bar & Grill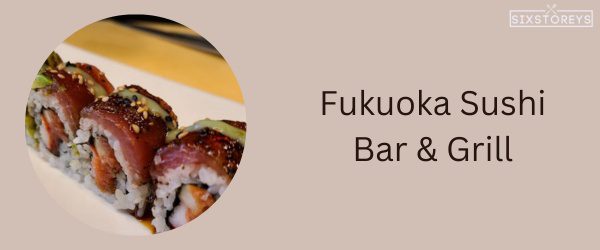 Tucked away in the vibrant streets of Houston is this humble and unpretentious culinary gem - Fukuoka Sushi Bar & Grill. Their all-you-can-eat menu had me hooked at first glance. It offered a generous array of both traditional and contemporary sushi rolls, each promising to take you on a unique flavor journey.
The quality of sushi at Fukuoka was simply exceptional; the rice was the perfect balance of sweet and tangy, while the seafood was as fresh as the morning catch. My absolute favorite was the Dragon Roll stuffed with tempura shrimp and cucumber, draped with eel and avocado, then drizzled with unagi sauce and sesame seeds. It was a delightful mix of flavors and textures that made every bite an unforgettable experience.
In a city inundated with sushi joints, Fukuoka rises above the rest with its commitment to quality, attention to detail, and affordable pricing. If you're anything like me, you'll be visiting this sushi haunt more than just once.
Also Read: What Is Yellowtail Scallion Roll?
8. Edo Japan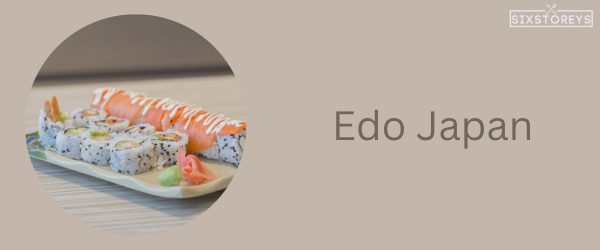 Edo Japan is where tradition meets innovation, where quality meets affordability, and where Japanese sushi gets a unique Texan twist. Their all-you-can-eat sushi menu is extensive and customized, catering to both traditional sushi worshipers and those who enjoy a modern edge.
The sushi rolls are nothing short of edible masterpieces. The Texan Roll, an innovative blend of seared steak, jalapenos, and cream cheese encased in sushi rice, was a personal favorite. It brought Texan heartiness into the delicate finesse of Japanese sushi, a fusion I thoroughly enjoyed. Equally captivating was the Rainbow Roll, a visual and culinary delight featuring assorted fish over a California Roll.
A visit to Edo Japan will grow your appreciation for the blending of culinary cultures, exciting your palate with a taste of the world within a sushi roll.
9. Sushi Haya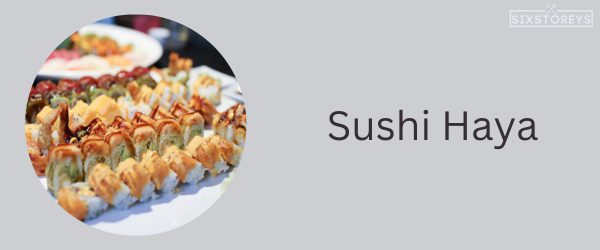 Nestled comfortably in the heart of Northwest Houston is the sushi treasure trove of Sushi Haya, an all-you-can-eat sushi spot you don't want to miss. What sets Haya apart is its unwavering commitment to authenticity and tradition, a charm that becomes obvious the moment you step inside. Traditional Japanese decor, warm ambiance, and exquisite culinary craftsmanship work together to transport you straight to Japan.
Right from the Unagi Roll – a succulent barbecued eel wrapped with sushi rice to the Dynamite Roll – an exciting blend of tempura shrimp, avocado, and spicy mayo, every sushi roll was an orchestration of perfect tastes and textures.
If you're looking to devour sushi that's truly traditional and in the spirit of Japan, Sushi Haya is where you need to head to.
10. Ohayo Sushi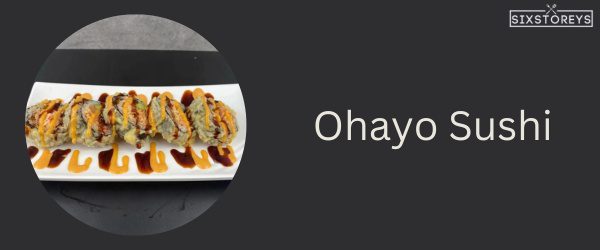 I can't quite decide what I loved most about Ohayo Sushi: the welcoming atmosphere, the attentive service, or the spectacular sushi. Once I set my eyes on their all-you-can-eat sushi menu, I knew I was in for a treat.
The rolls were more than just food; they were a sensorial experience. The Sakura Roll, a divine concoction of spicy tuna, cucumber, avocado, and extravagant garnishing, was an explosion of flavors. The Akatsuki Roll featuring panko-fried salmon, avocado, cream cheese, and topped with spicy mayo and eel sauce was another memorable indulgence.
A meal at Ohayo Sushi is an exercise of indulgence, the riot of flavors providing a complete gastronomic experience that stays with you long after you've left the restaurant.
11. Chi Japanese Cuisine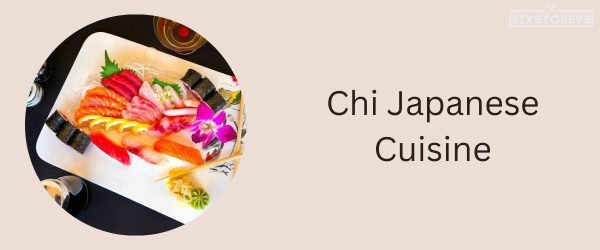 Impressively tucked in one of Houston's busy corners is the elegant Chi Japanese Cuisine. Chi's array of all-you-can-eat sushi is nothing short of spectacular. The menu is filled with both contemporary and classic sushi rolls, each carved with utmost precision and passion.
The taste was impeccable; every roll offered a unique harmony of flavors, all beautifully melded. An absolute favorite of mine, Tuna Tataki Roll, consisted of a tempura shrimp base, enveloped with seared tuna and sprinkled with scallions and masago. It was an exciting blend of textures and flavors, the crunchy shrimp complementing the soft, seared tuna remarkably well.
Every visit to Chi Japanese Cuisine feels like a festive celebration of Japanese culinary finesse, with the beautiful ambiance, warm service, and of course, delicious sushi rolls.
12. Kirin II Seafood And Sushi Buffet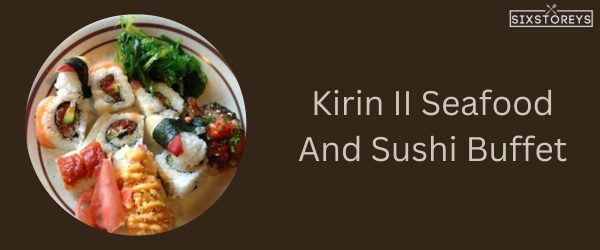 Are you the one with an insatiable appetite for sushi and a divine love for seafood? Look no further than Kirin II Seafood And Sushi Buffet. They offer an extensive sushi selection alongside high-quality seafood – a winning combo for every sushi enthusiast!
The sushi menu was varied, brimming with enticing choices. Their Kingdom Roll was an opulent burst of flavor with salmon, tuna, white fish, avocado, and crabmeat - it was like savouring the entire ocean in a single bite!
What truly sets Kirin II apart is the freshness, variety, and quality of their seafood, and its beautiful incorporation into the sushi. It's the ultimate paradise for seafood lovers!
13. Sushi By The Heights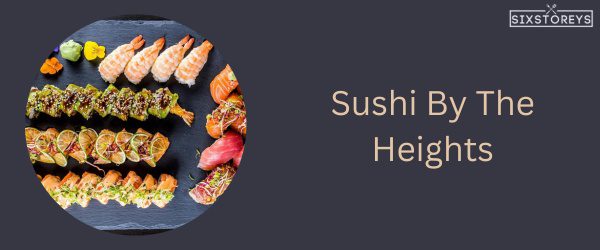 Located on trendy 19th street, Sushi By The Heights is a chic eatery that has quickly become a cherished spot for sushi lovers in Houston. The sleek decor creates an ambiance that's pleasantly inviting, turning every visit into a special occasion.
The sushi at Sushi By The Heights is a testament to their passion for the art of sushi-making. The Heights Roll was a delightful mix of spicy salmon, avocado, crunchy tempura, and creamy sauce, offering a mosaic of flavors in every bite.
Offering a variety of sushi rolls in a sophisticated setting, Sushi By The Heights is perfect for a sushi date night or just quietly indulging in your favourite sushi.
14. True Sushi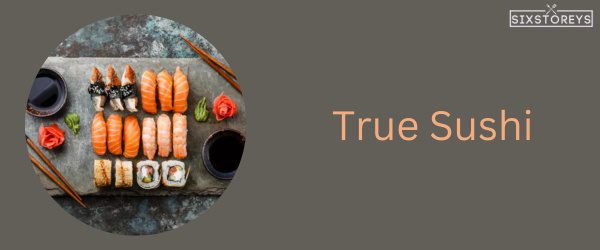 True to its name, at True Sushi, simplicity is the key! This sushi spot pays homage to traditional sushi rolls, reminding us that sometimes simplicity is the pinnacle of perfection.
The all-you-can-eat sushi menu was filled with familiar names, each carrying an authentic taste that was quite heartening. The California Roll and Philadelphia Roll had an impressively authentic taste, taking me on a culinary detour to the streets of Japan.
If traditional sushi is what you desire, then True Sushi should be your go-to sushi spot in Houston.
15. Miyazaki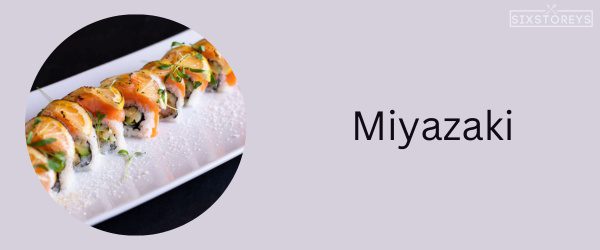 At Miyazaki, the sushi-making tradition is revered and honored. This sushi joint, named after the Japanese city, is home to some of the finest and authentic sushi rolls available in Houston. The simple yet artful presentation of each roll drew me in, but it was the burst of flavors that made me stay.
The robust Volcano Roll, a scrumptious medley of baked seafood on a California roll topped with creamy sauce, was a standout. Every bite was a delectable explosion, mirroring the volcanic inspiration behind it. If you appreciate the classic sushi-making art and crave the authentic taste, Miyazaki is a must-try for you.
16. Sushi 9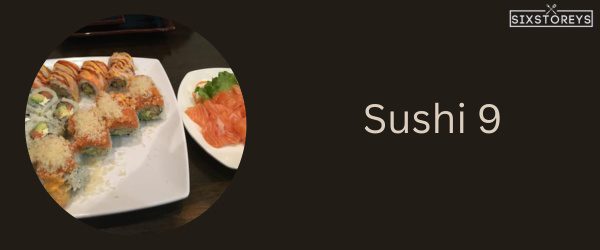 Sushi 9 epitomizes the saying 'less is more'. With a cozy atmosphere and sublime sushi rolls, it serves as an oasis for sushi enthusiasts in the heart of Houston. Their respect for sushi-making tradition is reflected in every bite, blending simplicity and flavor beautifully.
The star of the show was the Spider Roll, deeply flavored soft shell crab with cucumber, avocado, and sushi sauce. The seafood flavor was prominent but delightfully balanced by the fresh cucumbers and creamy avocado, serving as a beautiful testament to their sushi-making skills.
For locals or visitors seeking a comforting sushi joint, look no further than Sushi 9. The variety, quality, and love put into each roll will surely impress you.
17. Sushi Masa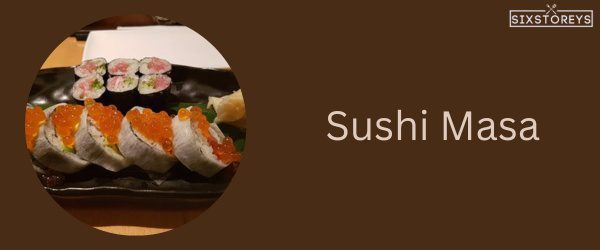 Sushi Masa's comfortable yet modern ambiance is inviting. The all-you-can-eat sushi menu offers vibes of striking flavors combined with diverse fish choices from tuna to salmon, each roll meticulously prepared to ensure you get the perfect bite every time.
The Rainbow Roll, an assortment of fresh fish atop a California roll, literally tasted like a rainbow with vibrant fresh fish, buttery avocado, and flavorful sushi rice. Every visit to Sushi Masa promises an exciting sushi experience.
18. Mikoto Ramen And Sushi Bar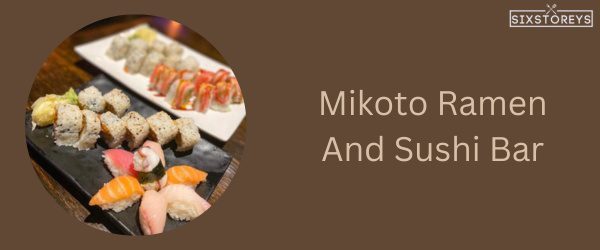 If you fancy a plate of warm, soulful ramen along with your sushi, Mikoto Ramen And Sushi Bar is an absolute gem in Houston. Their fusion of traditional Japanese ramen and sushi offers diners an opportunity to explore various aspects of Japanese cuisine in a single sitting.
My favorite was the Dynamite Roll, a perfect concoction of spicy tuna, yellowtail, and jalapenos, that paired incredibly well with their hearty Tonkotsu ramen. The alternating tastes of warm, comforting ramen, and the fresh, spicy sushi roll created a uniquely satisfying dining experience.
If you're up for exploring the flavors of Japan beyond sushi, Mikoto Ramen and Sushi is undoubtedly your best bet in Houston.
19. Sushi Masa Spring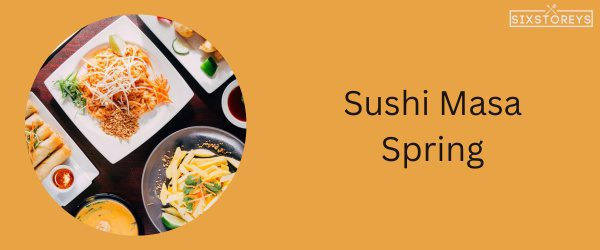 Sushi Masa Spring, the sister restaurant of Sushi Masa, holds a special place in my heart. Nestled in the Spring area of Houston, this sushi haven is known for impeccable sushi rolls that amaze even the choosiest of sushi connoisseurs.
One significant highlight for me was the Texan Roll, a delightful concoction of crab, avocado, cucumber, and shrimp tempura with a coating of spicy soy sauce. The fusion of Texan flavors with traditional sushi elements was nothing short of a masterpiece.
20. Sumo Sushi Kitchen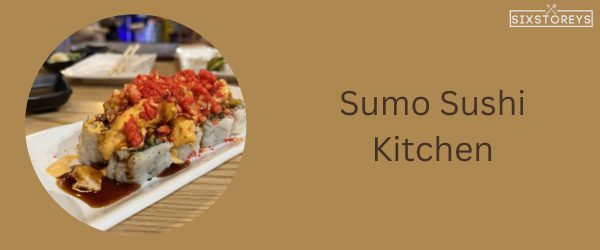 Rounding up my list is the Sumo Sushi Kitchen, an eatery that would please even the most discerning sushi eaters. What struck me right away was the size of the rolls - chunky and filled with generous layers of ingredients.
I liked the namesake Sumo Roll. It was a hearty roll stuffed with spicy tuna, tempura shrimp, and cucumber, topped with seared salmon and avocado. Every bite was like an entire meal packed into one sushi roll - hence quite deserving of its Sumo title.
In my sushi journey across Houston, every spot brought something unique to the table, whether it was the ambiance, the presentation, or the variety of their menu. But all of them shared the commitment to quality and a deep respect for the traditional sushi-making technique. It's this dedication that makes Houston's sushi scene so vibrant and diverse - a sushi lover's dream come true.
Also Read: Best All You Can Eat Sushi In San Diego
Why Houston is a Sushi Lover's Paradise?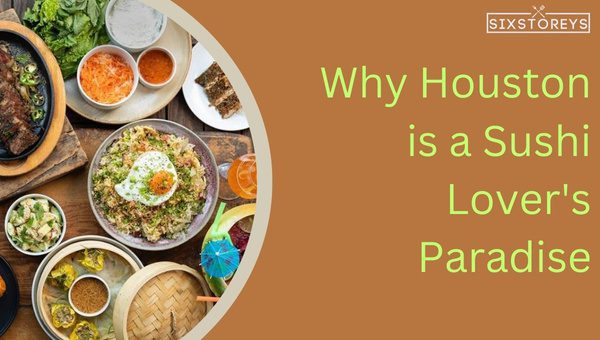 Houston, with its myriad culinary offerings, holds its own as a sushi paradise. The city's rich and diverse food scene creates a welcoming environment for sushi enthusiasts to delve into an extraordinary fusion of flavors. But why exactly is Houston such a haven for sushi lovers?
The Tradition meets the Contemporary: Most sushi spots in Houston effortlessly blend traditional sushi styles with a modern twist, resulting in an impressive range of creative sushi rolls for every palate. Places like Miyazaki cling to tradition, while others like Kura Revolving Sushi Bar offer a futuristic sushi dining experience.
Variety is the Spice of Life: Fish markets in Houston offer a wide range of fresh, high-quality fish, from classic tuna and salmon to more exotic varieties like yellowtail or eel. This availability translates into a vast array of sushi options in the city's restaurants.
Culinary Excellence: Houston sushi chefs are some of the best in the trade, skillfully balancing flavors and showcasing innovation in their creations. Their passion is evident in each sushi roll prepared with meticulous care.
Diversity in Dining Experience: From casual all-you-can-eats like Fukuoka Sushi Bar & Grill to posh sushi lounges such as The Uptown Sushi, there's a place for every sushi lover, no matter their preference or budget.
How to Navigate the Best All-You-Can-Eat Sushi in Houston?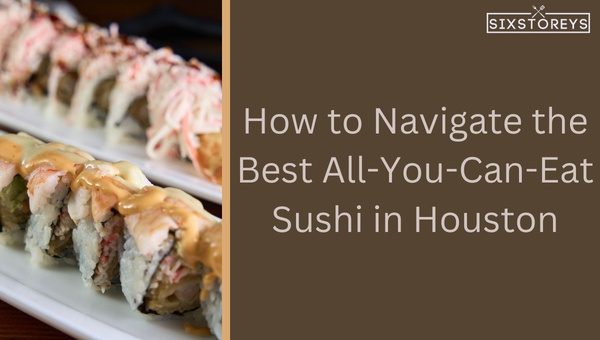 Navigating Houston's sushi scene can seem daunting given its extensive offerings. Each sushi spot has its unique charm, in terms of sushi quality, ambiance, service, and price. Here's a short guide to ease your journey.
Decide Your Preference: Are you a fan of traditional sushi or do you enjoy fusion rolls? Houston has it all, and knowing your preference can help narrow down the options.
Research: Some restaurants offer limited selections in their all-you-can-eat menus while others provide an extensive list. Check their menus online or call them up to know their offerings.
Check the Budget: Determine your budget before heading out. The price for all-you-can-eat ranges significantly across different places.
Visit During Off-Peak Hours: Most sushi spots get busy during dinner hours and weekends. To enjoy a leisurely sushi experience, consider dining during off-peak hours.
Don't Forget the Reviews: Checking out reviews often give a good idea of what to expect from a place in terms of food and service.
Lastly, remember to respect sushi etiquette and relish each morsel despite the unlimited availability. All-you-can-eat doesn't necessarily mean all-you-can-waste, so only order what you can consume. Enjoy the sushi journey, one bite at a time.
Indulging in Houston's Sushi Scene: What Sets it Apart?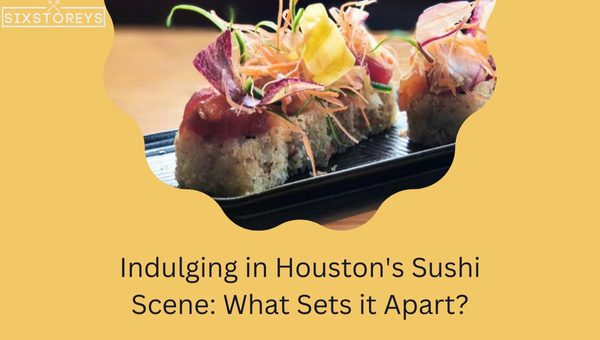 As diverse as Houston's population, the city's sushi scene has something to offer everyone. A plethora of traditional and innovative sushi creations dots the city landscape, each echoing the essence of Houston's dynamic food culture.
Hokkaido and Taizzi Sushi
These restaurants truly exemplify the range of Houston's sushi scene. Hokkaido, with its expansive menu, caters to different palates while sticking to sushi's traditional roots. On the other hand, Taizzi dabbles in creativity, offering visually appealing sushi pieces.
Sumo Sushi Kitchen
Here, the size really does matter! Sumo Sushi kitchen is known for its generously sized sushi rolls - a perfect reflection of Houston's big-hearted spirit.
What sets Houston's sushi scene apart, ultimately, is its adaptation and flexibility. The fusion of Japanese tradition with Texan innovation gives birth to a sushi culture that's inviting, exciting, and exceptionally memorable. This harmonious blend is perhaps why Houston is cherished as a sushi lovers' paradise.
Why Sushi Should Be Your Next Meal When In Houston?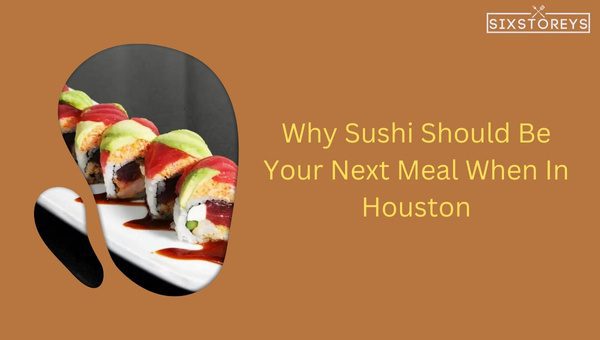 Sushi is not just a mere dish; to many, it's something of an experience, a tasting spectacle that begins with visually striking sushi rolls, leading on to slowly savoring their intricate flavors. Houston, with its bustling sushi scene, makes for a prime spot to indulge in this experience.
The first contributing factor to this is diversity. The sushi joints in Houston cater to everything from a beginner's palate to a sushi connoisseur's refined tastes. Be it the Uptown Sushi's innovative rolls or True Sushi's traditional fare; there's something for everyone.
Secondly, the quality of local sushi is nothing short of fantastic. Most of the all-you-can-eat sushi restaurants in Houston ensure fresh, high-quality ingredients. A meal at places like the Kumo Sushi or the Hokkaido will leave you with an appreciation for good sushi and the meticulous preparation behind it.
Last of all, there's varied pricing. If luxury dining is what you have in mind, Houston offers upscale sushi choices. But for the budget-conscious, places like Sushi Masa and Ohayo Sushi are excellent finds, offering all-you-can-eat sushi slots at affordable prices.
From quality and diversity to the budget-friendly options, Houston makes a compelling case for why sushi should be your next meal choice.
How Houston Embraced the Sushi Cult?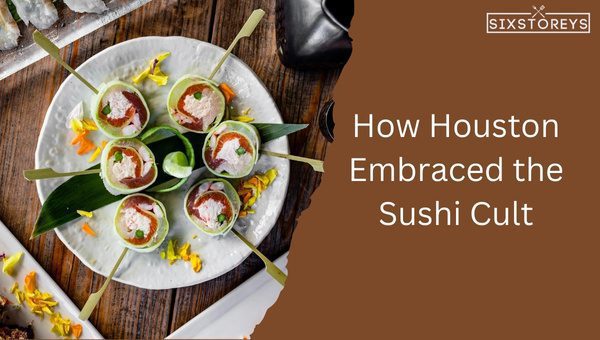 The evolution of sushi in Houston can be traced back to the early culinary adventurism of locals and, of course, the city's growing cosmopolitan identity. Houstonians embraced sushi early on, fascinated by the harmony of simple yet profound flavors that sushi offered.
The Initial Days
The city's initial affair with sushi began with the arrival of Japanese immigrants, setting up their small eateries serving traditional sushi plates. Pioneering establishments, like Edo Japan, began introducing Houstonians to a newfound gastronomic delight, paving the way for the city's lasting sushi love affair.
Acceptance and Expansion
As folks in Houston started developing a taste for sushi, more Japanese eateries cropped up, eventually expanding into sushi chains and high-end dining places. From small traditional sushi kitchens, restaurants like Fukuoka Sushi Bar & Grill and Chi Japanese Cuisine emerged, presenting a fusion of classic and invention, catering to the rising appetite for distinct culinary experiences.
The All-You-Can-Eat Revolution
Eventually came the high point, the all-you-can-eat sushi revolution. Adapted to offer gastronomic thrill-seekers a chance to explore a variety of sushi flavors, the all-you-can-eat trend was embraced with open arms. Restaurants like Sushi Masa and Mikoto Ramen And Sushi Bar rode the wave and presented hordes of Houstonians with the opportunity to experience an abundance of sushi, all at a flat rate.
No doubt, the journey shows how Houston did not merely adopt sushi, but welcomed and nurtured it, creating a full-fledged sushi cult. This celebration of sushi diversity and authenticity keeps Houston at the forefront of America's sushi scene. The city's vibrant sushi culture has encouraged both restaurants and sushi lovers to evolve together, making Houston a truly fascinating sushi destination.
Also Read: Best Wines With Sushi
Frequently Asked Questions
What is the Best All You Can Eat Sushi in Houston?
This largely depends on personal preference, but some of my personal favorites include The Uptown Sushi, Hikari, and Sushi By The Heights.
What is unique about the sushi in Houston?
Interestingly, Houston's sushi stands out due to its fusion of traditional Japanese flavors and Texan influences. Many sushi restaurants in Houston provide innovative twists with local ingredients, setting the sushi experience apart from other cities.
Is there a dress code for sushi restaurants in Houston?
Most sushi restaurants in Houston have a casual dress code. However, some upscale places like The Uptown Sushi might require a smart-casual dress code.
Do these sushi places accommodate Vegetarian and Vegan diets?
Most sushi restaurants in Houston offer vegetarian options, but Vegan choices might be limited. I recommend calling in advance to check their menu offerings.
Do I need to make a reservation at these sushi restaurants?
It's always a good idea to make a reservation, especially during peak dining hours or weekends. The Uptown Sushi, for example, tends to get quite busy.
How much does an average 'All-you-can-eat' sushi meal cost in Houston?
Typically, the cost might range from $20 - $50 per person. This varies depending on the quality of ingredients and the restaurant's reputation.
Which restaurants offer sushi delivery in Houston?
Several sushi restaurants including Kumo Sushi, Miyazaki, and Sumo Sushi Kitchen offer delivery services. You can check their availability on popular delivery apps or their official websites.
Are these sushi restaurants kid-friendly?
Yes, most of these sushi restaurants are family-friendly, although the atmosphere at more upscale places might be more suitable for adults.
What is the best time to visit these sushi places for an 'All-you-can-eat' experience?
Most sushi restaurants offer 'All-you-can-eat' sushi throughout the day, but I personally love going for lunch or early dinner when the sushi is freshest.
Are takeouts available at these sushi places?
Yes, most of these sushi joints offer takeout options. However, nothing beats the experience of eating sushi freshly made right at the restaurant. I recommend you visit in person for the full experience!
Conclusion
And there you have it, Houston's thriving sushi scene at your fingertips - an array of exquisite options that beckon all sushi connoisseurs, irrespective of whether you enjoy traditional rolls or innovative blends. The promise of innovation, quality, and authenticity weaves magic in each of these establishments listed above, making Houston's sushi scene second to none. Visit these all-you-can-eat sushi spots in Houston and give in to the sensory temptation of fresh, flavorsome, and beautifully crafted sushi.
You'll not only satiate your sushi cravings but also embark on a culinary endeavor that will undoubtedly elevate your appreciation for this Japanese art form. So, fellow sushi-lovers, pick a place or maybe a few, and let your sushi journey chart its course through Houston - one bite at a time!
Wanderlust Foodie and Cultural Ambassador 🌍🍴 Neha's passport is a menu, and her journeys are flavored with global tastes. As he navigates culinary landscapes, her narratives bridge the gap between cuisines and cultures. Join her as she proves that the world is best explored through its diverse dishes.