30 Best Jeni's Ice Cream Flavors Ranked 2023 [Cool & Creamy]
Updated On: August 18, 2023
Stepping into Jeni's scoop shop can easily be likened to ascending a dreamy, creamy heaven where the choices are both delightfully overwhelming and incredibly tempting at the same time. Jeni's, a high-quality ice cream brand that started with a small home kitchen in Columbus, Ohio, has exploded into a frozen treat empire, boasting scoop shops nationwide and a line distributed in supermarket chains across the United States.
Today, I'm diving headfirst into the sweet, fluffy clouds of the best Jeni's ice cream flavors and sharing them with you all. Buckle up, fellow ice cream aficionados; our taste buds are in for quite a ride!
Also Read: Best Mochi Ice Cream Flavors
30 Best Jeni's Ice Cream Flavors of 2023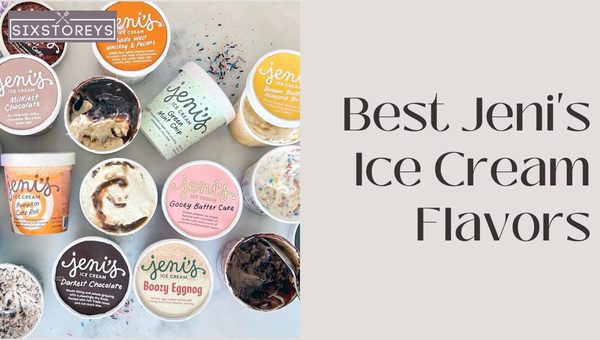 If you relish the world of decadent, creamy, and creatively-crafted ice cream, then you're in the right place. From the classic to the extraordinarily unique, here's my personal tour through the delectable journey that is the 30 best Jeni's ice cream flavors.
1. Goat Cheese with Red Cherries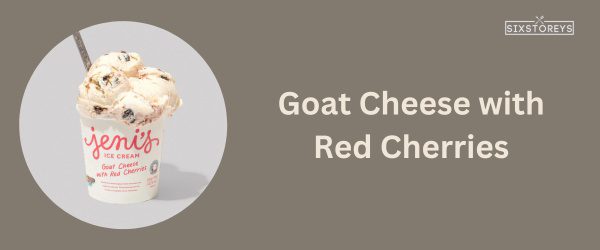 Goat Cheese with Red Cherries is quintessential Jeni's: a playful, unorthodox combination that sounds borderline ridiculous, but one scoop of this concoction will make you throw any uncertainty right out the window.
The ice cream base is a smooth and creamy goat cheese which truly pushes the flavor into a different league. Think velvety smooth, tangy and rich, but not overwhelming- absolutely perfect. With every creamy spoonful, the tart-sweet notes of luscious, red cherries cut through the rich tanginess, creating an irresistible flavor duo.
It's like having a slice of cherry-topped cheesecake but in a scoop of ice cream! Unique and perfectly balanced, Jeni's Goat Cheese with Red Cherries is truly a cut above your average pint of ice cream.
2. Coffee with Cream & Sugar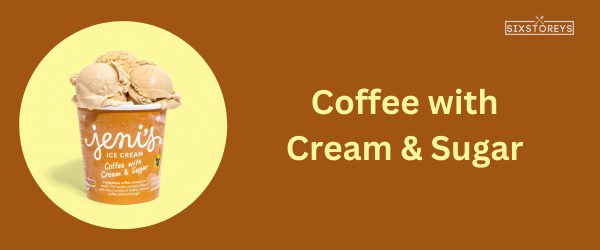 To all my fellow caffeine enthusiasts, this one's for you. Imagine the comforting warmth and inviting aroma of your beloved daily brew, reinvented as a scoop of ice cream. Jeni's Coffee with Cream & Sugar ice cream captures the essence of that perfectly brewed coffee and so much more.
Starting with a rich coffee ice cream base, this flavor is infused with heavy cream to create a lusciously smooth texture that marries the bittersweet nuances of coffee with the delicate sweetness of cream and sugar. Did you ever imagine enjoying your morning coffee buzz in the form of a fulfilling dessert? If not, this flavor is the revelation you need.
Delectable and enchanting, Jeni's Coffee with Cream & Sugar is a surefire choice for coffee lovers looking for an inventive reimagining of their cherished beverage. A spoonful of this ice cream and you would agree that this might be the most perfect form to enjoy coffee–dense, creamy, sweet, and deeply coffee-ish.
3. Frosé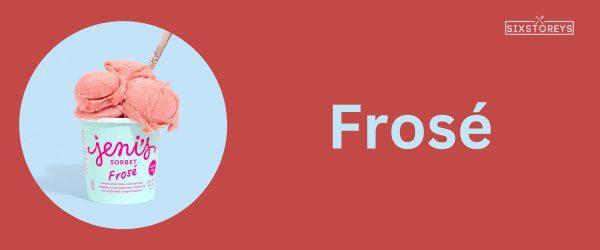 Frosé is Jeni's masterful stroke of icy brilliance that screams of long, idyllic summer afternoons! This flavor lively encapsulates the taste of your favorite pink summer drink, frozen as a refreshing treat!
The base, a beautiful blend of pear, strawberry, and watermelon, sings the song of fresh fruits and then adds a splendid touch of rosé wine. The resulting flavor is cheerfully bright, delightfully fruity, and slightly tart. Enjoying a Frosé is like taking a bite of zesty, rosé-infused fruit salad on a sweltering summer day.
Frosé, with its unique character and beautifully balanced flavor, leaves a lasting impression on your taste buds. It is a remarkable conclusion to our exploration of the best Jeni's Ice Cream flavors. It's fun, it's fruity, it's a tad bit boozy; what's there not to love?
4. Gooey Butter Cake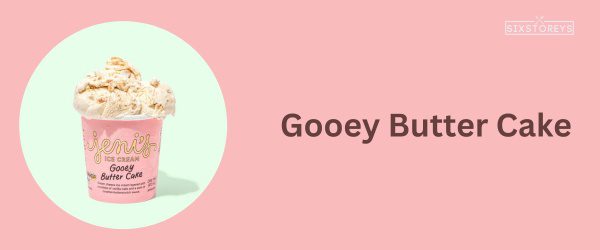 I'd like to kick things off with Gooey Butter Cake, arguably one of the superstars in the lineup of Jeni's specialties. Oh, the decadence! Just the name alone makes me salivate. It's like a gooey, buttery dream come to life - a sensory treat that is undoubtedly worth every single calorie.
For those unfamiliar with the premise, this flavor attempts to recreate the iconic St. Louis style Gooey Butter Cake – a dense and indulgent concoction of butter, sugar, eggs, and yes, cream. Slather that on a thick, chewy cake, and the result is, quite simply, divine.
The ice cream is gorgeously creamy and rich, laced with this delectable butter cake that's been swirled in so that every bite has a piece. It's sweet without being overwhelming - a task only an exceptional ice cream brand like Jeni's can pull off. Each serving of Gooey Butter Cake flavor is a dance of buttery, sugary goodness that leaves a lasting smile of satisfaction on your face.
5. Middle West Whiskey and Pecans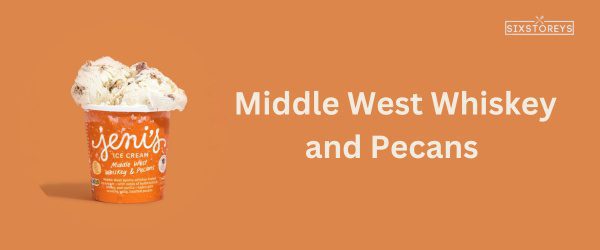 If you're a fan of unique, nuanced flavors, you will absolutely adore Jeni's Middle West Whiskey and Pecans ice cream. This flavor is an ode to all things tender, toasted, and terrifically tasty. The thought behind this inclusion is genius, involving a perfect pairing of whiskey-spiked ice cream with buttery, salted, and roasted pecans.
Jeni's sources the whiskey from a local Ohio distillery – Middle West Spirits, thus the name. And the flavor is surreal. The whiskey adds warmth and depth to the creamy base while imparting a certain complexity that is hard to describe in words. Next, you've got your toasted, candied pecans thrown into the mix. They infuse the base with a delightful crunch that is oh-so-satisfying, adding a hint of savory to balance the sweetness.
If you are looking for an adult ice cream that strikes the perfect balance between sweet and savory, laced with a touch of boozy brilliance, this flavor is a must-try. It's rich, creamy, and fantastically flavorful – a mature, sophisticated ice cream flavor that leaves you enchanted with its uniqueness.
6. Pumpkin Cake Roll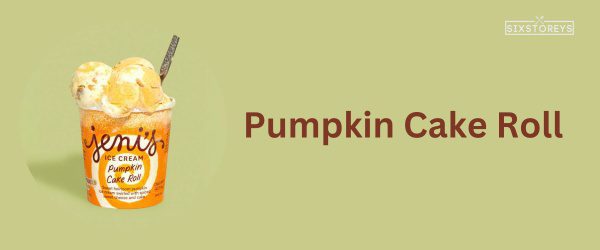 With the time of hayrides, flannel, and pumpkin everything here, Jeni's Pumpkin Cake Roll is a flavor that demands to be tasted. The flavor profile of this option invokes nostalgia and festive holiday vibes, taking the humble pumpkin to a whole new level.
It's creamy, it's spicy, and the balance of flavors is just right. In this avatar of pumpkin delight, the inclusion of the cream cheese swirls is pure genius. This adds a tangy edge to the sweet, earthy pumpkin ice cream. And as you savor the swirl of cream cheese, you'll discover chunks of soft, spiced cake gently folded into the mix.
Each bite evokes a sense of the holiday season like Thanksgiving or a crisp autumn day, making it a great flavor to enjoy when you're in the mood for a little bit of nostalgia. Consider this ice cream your dreamy, scrumptious shortcut to that festive feeling, whether it's the season for it or not.
7. Brambleberry Crisp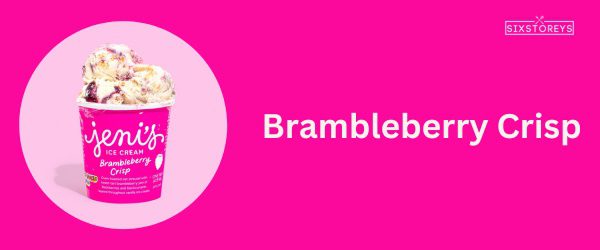 Brambleberry Crisp is Jeni's unique twist on the traditional mixed berry pie. The ice cream drenches you in the sweeter-than-sweet jovial vibes of a family summer gathering at the end of a luscious meal. This lusciously creamy and fruity dessert quickly became one of my absolute favorites.
The foundation is a sensational vanilla custard, with its mellow sweetness serving as the perfect foundation for the beautiful layers of flavors that come next. Baked oat streusel crumbles scattered throughout give an impressive contrast in texture, while the swirls of jammy bramble berries add just the right amount of tartness that stops this scoop from becoming sickly sweet.
Every spoonful is a harmonious blend of creamy, crunchy, sweet, and tart- a little roundup of summer in your mouth. And that's the magic of Brambleberry Crisp; it's essentially summertime, served up in a cone or a bowl, whichever you prefer!
8. Blackout Chocolate Cake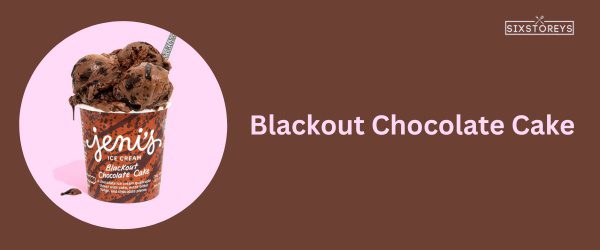 If you're going down the list of best Jeni's Ice Cream flavors and you've got a sweet tooth, you can't afford to miss out on Blackout Chocolate Cake. This flavor is unapologetically created for the most dedicated chocolate lovers. It's intensely rich, miraculously creamy, and will leave you smacking your lips, overcome by its chocolatey intoxication.
Start with an ultra-dark chocolate ice cream base - check. Mix in chocolate cake crumbs, the perfect counterpart to the ice cream's creaminess - check. Add a ripple of darkest chocolate sauce and now we're talking.
The multi-dimensional chocolatey goodness is enough to send any chocoholic into blissful oblivion. For the ultimate palate party, give Jeni's Blackout Chocolate Cake a try. You won't be disappointed – it is, after all, a chocolate lover's fantasy.
9. Cookies in Cream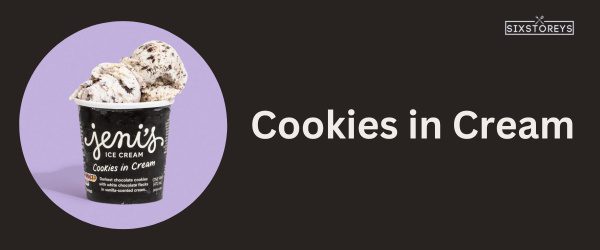 Let me dive into the labyrinth of Cookies in Cream flavor that makes you feel like you've rediscovered a cherished part of childhood. As comforting as a warm hug, this particular ice cream imparts the same level of satisfaction as dunking a cookie into a glass of milk--childlike joy with an adult twist.
Jeni's Cookies in Cream is concocted using a combination of top-quality cream and vanilla. Each bite successfully captures the gentle sweetness of vanilla paired with mouthwatering biscuit crumbs. The play of textures - the smooth creamy base peppered with crunchy pieces of cookies - will make you question your love for traditional, sugar-laden cookies and cream variants.
So, if you're looking to indulge in a treat that represents a quintessential piece of Americana, Cookies in Cream will never disappoint. It's simplicity in a scoop, so creamy and nostalgic, yet sophisticated in its simplicity.
10. Buttercream Birthday Cake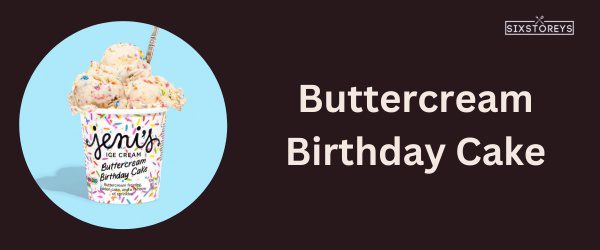 When you can have your cake and eat it too, that's the kind of celebration every day calls for. One spoonful of Jeni's Buttercream Birthday Cake ice cream will bring back memories of blowing candles off a sweet, homemade vanilla cake adorned with light, fluffy buttercream frosting.
The base is a lush, velvety ice cream showcasing the perfect balance of sweetness and creaminess. But what takes it to celebratory heights is the generous threading of soft, made-from-scratch cake. The cake pieces are subtly sweet and rich in butter flavor. Without being overpoweringly sweet, the overall composition is sure to awaken a sense of sweet delight and birthday charm in every taste bud.
Jeni's Buttercream Birthday Cake is the kind of ice cream you can't help but devour. So why wait for a birthday when you can enjoy this cake-infused wonder any day?
11. Brown Butter Almond Brittle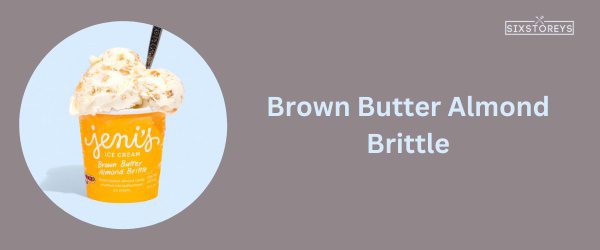 Incorporating a unique take on classic ice cream flavors, Brown Butter Almond Brittle is an absolute triumph in my book. It's inspired by the traditional Icelandic treat called 'krokan,' where caramelized sugar is transformed into a crunchy, buttery brittle. The beautiful thing about this Jeni's flavor is how it takes a beloved candy and morphs it into an ice cream that's a feast in itself.
Each scoop of this rich, velvety dessert is a taste of creamy brown-butter-almond ice cream loaded with bits of homemade almond brittle candy. As the brittle melts in your mouth, it delivers a delicious crunch and an exquisite lingering taste of caramel. Yes, it's indulgent, but trust me, the perfect balance of sweet and crunchy components will leave your taste buds singing.
For me, the best part about the Brown Butter Almond Brittle is the unique "crackle" sensation. The brittle adds a crunchy texture that contrasts wonderfully with the smooth, creamy base. And with the nutty almond undertones—utter perfection!
12. Strawberry Buttermilk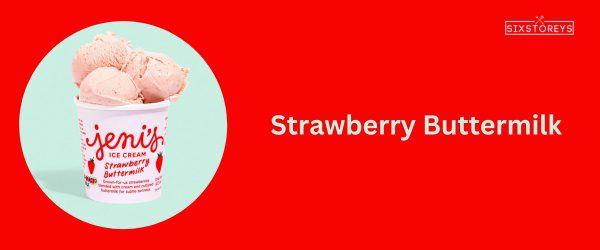 Step aside other strawberry ice creams, Jeni's Strawberry Buttermilk Ice Cream is something else. It is a heavenly blend of the classic appealing flavor of strawberries and the mild sour twang of buttermilk. This beautiful contrast creates a truly refreshing and palatable dessert that leaves me reaching for another spoonful every time.
Here, the richness of buttermilk perfectly tames the sweetness of ripe summer strawberries, resulting in a tangy, fruity delight that's as refreshing as biting into a fresh, juicy strawberry. It has a vibrant scarlet hue and a taste that's as inviting as its color.
For all the berry lovers out there, this ice cream is your chance to have the freshest of strawberries married with a creaminess that pleasantly tingles your taste buds.
13. Boston Cream Pie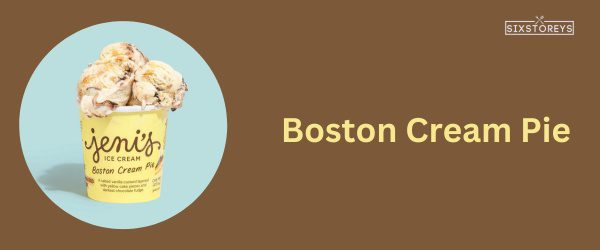 I must say, the flavor artists at Jeni's are truly above and beyond when it comes to pairing classic desserts and ice cream. Take their Boston Cream Pie flavor, for instance. This tantalizing gem is an homage to the traditional East Coast dessert. Every spoonful is dripping with the lusciousness of rich, velvety cream, dark chocolate, and a fluffy yellow cake.
It beautifully captures the essence of the famous pastry. The richness of the Madagascar vanilla beans in the blend offers a sublime creaminess that is then enhanced with luscious chunks of soft, spongy vanilla cake. To finish it off, they swirl in a generous amount of bittersweet dark chocolate fudge. Enjoying a scoop of this doesn't just feel like diving into a Boston Cream Pie; it feels like nibbling on the most wonderful slice of nostalgia.
14. Darkest Chocolate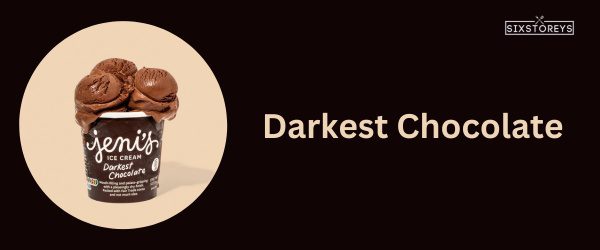 Jeni's Darkest Chocolate is quite possibly the richest, most decadent chocolate ice cream that I've had the pleasure of enjoying. Crafted with a passionate dedication to chocoholics everywhere, this flavor is not just a chocolate ice cream; it's a grand celebration of chocolate in its intense, purest form.
Its divine creaminess and rich, dense texture offer an unforgettable sensory experience. The intense cacao flavor is robust and lingers on your palate, a deep, stunningly fragrant dark chocolate that borders on the very edge of bitterness. This is an ice cream that is bold and unapologetic in its chocolate delivery - intense, rich, and satisfying beyond compare. If you're a chocolate lover, the Darkest Chocolate is a must-try; it's the very definition of chocolate heaven in a scoop.
15. Green Mint Chip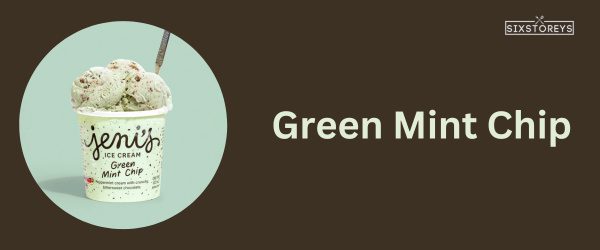 Last on my list for today, but by no means least, is Jeni's Green Mint Chip. Imagine a frosty garden of fresh mint leaves, steeped to extract the most vibrant of flavors, then whipped into a creamy dream with bits of bittersweet chocolate. That's Jeni's Green Mint Chip for you.
Unlike many overly sweet mint ice creams that rely on artificial flavors, Green Mint Chip is a sheer breath of fresh minty goodness. From its natural delicate green hue to its refreshingly cool and crunchy flavor, everything about it is pleasingly natural and carefully curated. Each bite is a blend of the full-bodied, pure flavor of fresh mint leaves, with a hint of sweetness, punctuated by the lovely crunch of rich dark chocolate flecks.
The chocolate chips add a perfect touch of bitterness that harmonizes wonderfully with the sweet, minty goodness. Trust me, it's an utterly delightful experience that every ice cream lover must try.
Also Read: Best Tillamook Ice Cream Flavors
16. Wildberry Lavender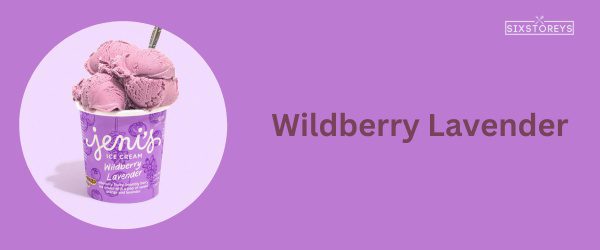 Jeni's Wildberry Lavender is more than just a melting pot of flavors - it's a wild, exciting journey. The deceptively simple combination of wild berries and lavender offers a multi-dimensional flavor spectacle that dances between floral, fruity, and tangy notes.
The complex symphony of the mixed berries is vibrant and fresh, banding together strawberries, blackberries, blueberries, and raspberries into a fierce, tangy landslide adorned with delicate floral streaks from the infusion of lavender oil. It's sweet, yes, but its sweetness is bathed in tart undertones that keep the taste interesting.
Indeed, if you're someone who loves to take a walk on the wild side and explores adventurous ice cream flavors, you shouldn't miss the Wildberry Lavender. It's like a love letter to the taste buds for the bold and the imaginative, full to the brim with kisses of summer.
17. Salty Caramel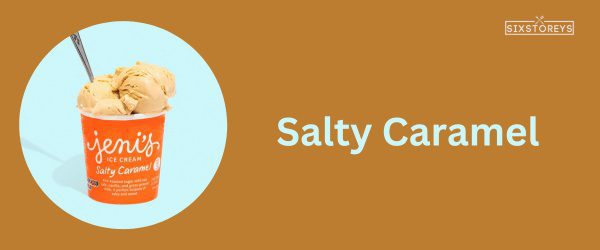 Let's now talk about Salty Caramel, one of Jeni's signature flavors. When it comes to the perfect balance between sweet and salty, Jeni's Salty Caramel hits the nail right on the head. It's the remarkably simple, yet sophisticated dance of flavors that make it unforgettable. It is rich, buttery, smoothly salty, and oh-so indulgent.
The caramel is cooked until it's almost burnt, lending a bittersweet edge to the flavor that harmonizes beautifully with the saltiness, creating a uniquely tantalizing flavor. Each scoop leaves a luxuriousness on your tongue that lingers, making you reach out for just one more spoon.
The best part, in my opinion, is how the salty and sweet elements work together so perfectly in every bite, ensuring neither overpowers the other. The sweet caramel is perfectly complemented by just the right hint of salt, lending a flavor profile that is dangerously addictive.
18. Fluffernutter Pie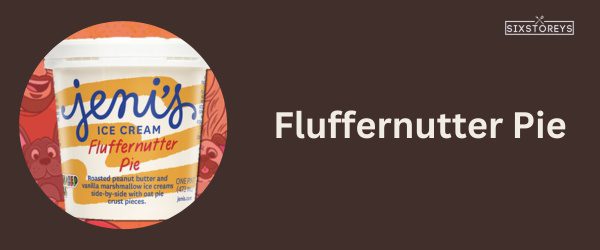 Imagine a treat with the sweet charm of a childhood memory, and you have the Fluffernutter Pie. This rich, playful concoction is a grand celebration of the classic American sandwich. The flavor boasts a bold, unapologetic peanut essence paired with a deliciously sticky marshmallow swirl.
Containing a brilliant blend of salty, creamy peanut butter, sticky-sweet marshmallow cream, and a subtle, sugary cookie swirl, every spoonful is like a trip down memory lane. It is ideal for those lazy, sunny afternoons when you are craving a comforting sweet delicacy.
The texture, too, is an ecstasy. It's packed with salty and sweet in equal measure, buttery smooth, and rippled with gooey swirls that satisfy your sweet tooth in the most delightful way possible. Without a doubt, Fluffernutter Pie is a nostalgic homage to the simple and delicious treats of yesteryears. So, if you're seeking a classic American flavor, this is it!
19. Savannah Buttermint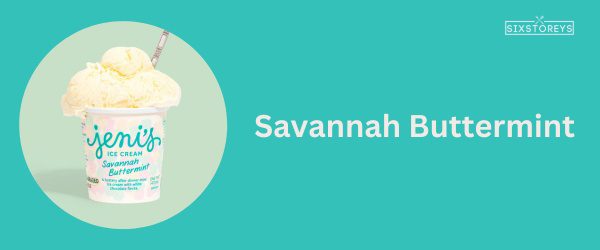 Dip your spoon into the Savannah Buttermint and be ready to embrace the ultimate embodiment of elegance and refinement in ice cream form. It's a gentle yet distinctive flavor, embracing nuances from old-fashioned Southern hospitality. The buttery, fresh mint base is combined beautifully with the crunch of white chocolate freckles.
The Savannah Buttermint not only stands out for its rich, creamy profile but also for the nostalgic taste that it encompasses. Memories rush back with every spoonful; the familiar after-dinner mint, the ice creams on lazy summer days, it's like an edible time machine. The mint is at a perfect balance. It's there, whispering refreshing notes without overpowering the buttery creaminess. The white chocolate pieces provide just the right amount of contrasting texture, adding to the overall experience.
If you want to escape from blistering heat or just want to end your day on a soothing note, the Savannah Buttermint will never disappoint. Consider it your very own sweet retreat!
20. Boozy Eggnog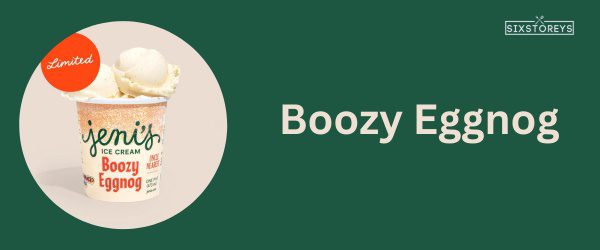 The Boozy Eggnog is like a scoop of Christmas spirit, served on a cone. It'll remind you of cheerful holidays and cozy winter evenings. Imagine the creamy comfort of a classic eggnog, amplified with dashes of bourbon and nutmeg. Its festive flavor is packed into ice cream form.
Each spoonful brings forth the sweet, creamy flavor of a well-made eggnog, inducing feelings of coziness and holiday joy. You'll love the subtle kick of bourbon that adds depth and richness to the flavor, and the nutmeg rounds it all off with a hint of warm spice.
The Boozy Eggnog is not just ice cream; it's basically a holiday treat that you can enjoy any time of the year. Trust me, it's impossible to resist the charm and comfort of this delightful winter classic.
21. Brandied Banana Brulee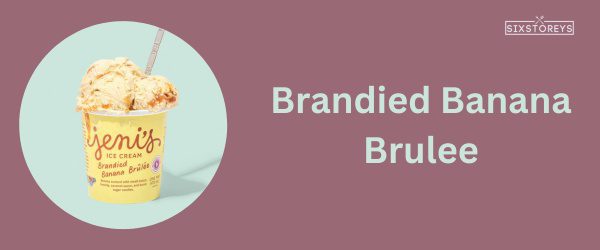 Brandied Banana Brulee is a bowl of tropical sunshine, a flavorful getaway for your taste buds. It artfully blends the natural, sun-ripened sweetness of bananas with the comforting warmth of brandy. Then, brown sugar caramel is swirled in to make the pleasure trip complete.
The intriguing combination of flavors works surprisingly well. The caramelized bananas infused with brandy infuse each lick with warmth and sweetness. Nestled in the creamy ice cream base, the thick caramel swirl offers smoky, toasty notes that heighten the complexity of the flavor.
In the world of ice cream, it is the equivalent of an exotic vacation. It's warming, refreshing, pleasantly sweet, and indulged with a boozy twist. Without a doubt, Brandied Banana Brulee is the tropical escape that we all need once in a while.
22. Lemon Bar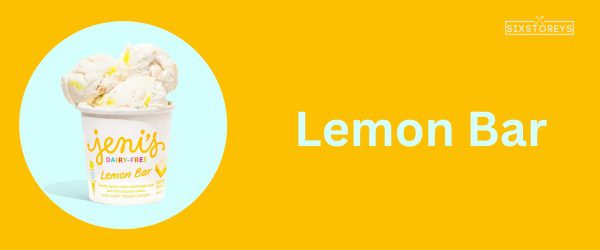 The Lemon Bar ice cream is sweet sunshine in a dish, a perfect way to whisk away the winter blues. The vibrant, zesty flavors of lemon and the buttery richness of the shortbread crust come together in a beautiful symphony of taste and texture unrivaled by a few other flavors.
The first lick introduces your palate to the tart, refreshing citrus notes that immediately pique your interest. Slowly, the sweet, creamy, buttery undertones of the shortbread crust begin to unfold, perfectly balancing the initial tartness and adding an irresistible charm to the flavor.
The Lemon Bar is a stroll on a sunny beach on a cloudless day. It's a zingy, refreshing escape from the ordinary. An enjoyable roller coaster ride with a crescendo of citrusy notes followed by a calming, charming finish of shortbread richness that wants you to dive in for more.
23. Texas Sheet Cake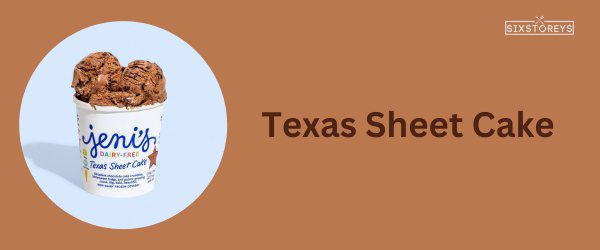 The Texas Sheet Cake is an ode to chocolate lovers. A waltz through the wonderful world of cocoa, this flavor encompasses the rich, deep, and inviting flavors of a homemade chocolate sheet cake, complete with crunchy pecans and a delightful, thick blanket of chocolate icing.
Decadent is the word that comes to mind when savoring this delicious dessert. A well-made chocolate cake has its charm, and Texas Sheet Cake captures it in a scoop. The crunch of toasted pecans adds a lovely contrast to the smooth velvety texture of the ice cream, while the rich swirls of chocolate icing add an extra layer of cocoa-inspired delight.
For anyone passionate about chocolate, the Texas Sheet Cake is an unmissable indulgence. It's the ultimate dream of any cocoa-conscious individual and ice cream that'll leave you yearning for more after every single bite.
24. Skillet Cinnamon Roll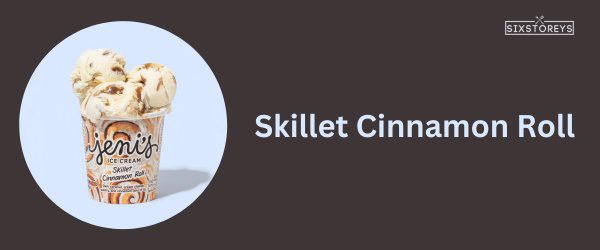 The Skillet Cinnamon Roll Ice Cream by Jeni's is the embodiment of a delightfully warm, gooey cinnamon roll transformed into a decadent scoop. If you have a penchant for the heady fragrance and the toothsome sweetness of cinnamon, this flavorful indulgence will win your heart.
It beautifully captures the essence of a fresh, hot-out-of-the-oven cinnamon roll and packs it all in an ice creamy goodness. The base is a sweet, buttery cream cheese ice cream blended with generous streaks of dark caramel, pastry, and ground cinnamon. The result? A symphony of flavors that reminds you of Sunday breakfasts and the holiday season.
If you've ever wanted to taste the absolute best of the bakery in a frozen treat, Jeni's Skillet Cinnamon Roll is the answer. A bite of this, and it's an instant transportation to a cold morning enjoyed with a fresh, hot cinnamon roll and a cup of coffee. Pure bliss!
25. Honey Vanilla Bean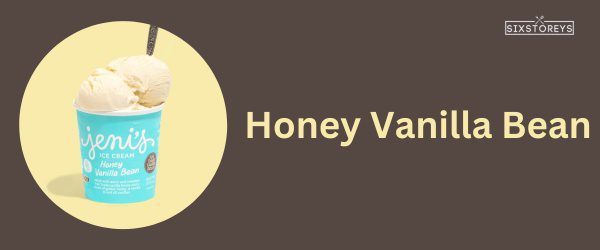 Next on the menu - Honey Vanilla Bean. Now, I know what you might be thinking. Isn't vanilla a bit of a standard flavor, and therefore, potentially a bit boring? Oh, dear reader, banish the thought! Jeni's Honey Vanilla Bean laughs in the face of 'boring'.
This flavor isn't just 'vanilla'; it's vanilla on steroids. Honey Vanilla Bean has this pure, clean, creamsicle-like flavor that glides smoothly on your tongue and translates to a sweet, comforting mouthful of delight. The notes of honey paired with the simple, classic vanilla offer a beautifully balanced taste that is both familiar and new.
It's sweet in a floral kind of way, rather than being overwhelmingly sugar-laden. The honey adds an extra layer of complexity and depth to this otherwise traditional flavor. Jeni's, in their unique style, uses Fair Trade vanilla beans from Madagascar that are paired with raw, wildflower honey from a family farm in Ohio – a combination that is music to one's taste buds.
26. White Chocolate Peppermint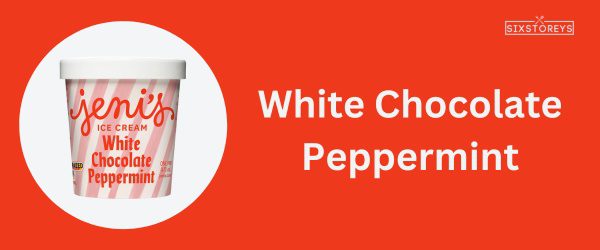 Three words. Four syllables. One powerhouse of a flavor that captures the spirit of the holidays, and yet, has the charm to be savored all year round. One thing first – this is not your typical peppermint stick flavor. It's so much more.
Jeni's White Chocolate Peppermint is unique because, unlike other variations, it doesn't just toss crushed peppermint candies into a vanilla base. Instead, the peppermints get ground and suspended into the base, coloring the ice cream a natural pale pink, and infuses the cream with this soul-soothing minty sweetness.
Each lick, each mouthful, is a dance of cream and peppermint – a little sweet and a little spicy-sweet, just like you'd want your peppermint desserts to be. It is then contrasted by the sweet, creamy undertones of white chocolate 'freckles' that linger, leaving you longing for more. Let me tell you, once you've tried this flavor, there is no going back. It's that remarkable. Close your eyes, and you are magically transported to a Winter Wonderland, regardless of the season.
27. Lemon and Blueberries Parfait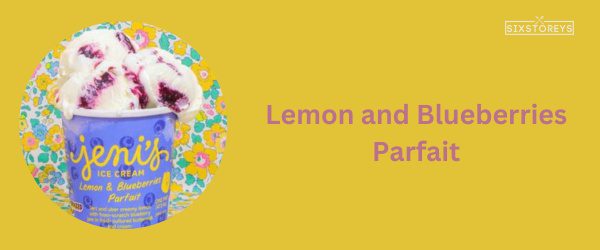 Lemon and Blueberries Parfait is a splendid dance of tangy and sweet flavors. Fresh lemon zest is blended into soft cream cheese ice cream, creating a tart yet smooth base. Bold, beautifully ripe blueberries create a delectably sweet contrast, making every bite a joyous celebration of flavors.
When you first take a small spoonful, you're greeted by the tart, fresh taste of lemons, mellowed significantly by the creamy backnotes of cream cheese. Then comes the exuberant burst of blueberries, with their natural sweetness acting as the perfect foil to the tart lemon. Every brush of the tongue brings up a flurry of delightful flavors that your tastebuds can't help but revel in.
The Lemon and Blueberries Parfait isn't just an ice cream, it's a full-blown fruity feast! An exhilarating flavor serenade that will undoubtedly brighten up your day!
28. Raspberry Rose Jelly Donut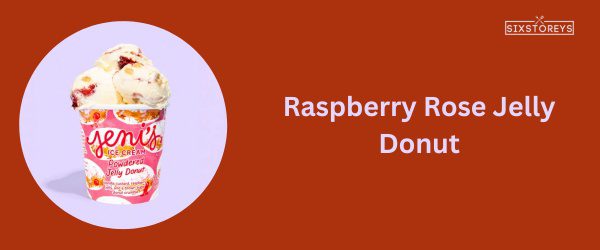 Jeni's Raspberry Rose Jelly Donut is a riot of flavors that sing together and echo in your mouth long after the ice cream has melted away. It's a scoop that's unarguably mouthwatering and memorably whisks you down memory lane of enjoying a warm, soft, and slightly sweet jelly donut on a sunny morning.
The creaminess of the vanilla ice cream offers a rich, smooth canvas against which the deliciously tart raspberry jelly jam swirls play out. The slightly floral notes of rose water, woven through the base ice cream, give the flavor a subtle yet distinct richness and sophistication. Every spoonful seizes your senses and delivers a cohesive array of tantalizing tastes that harken back to childhood memories of bakery visits.
The Raspberry Rose Jelly Donut can truly be considered a bouquet of flavors that appeal to your senses in a way few other ice creams can. A must-try for everyone who loves a balance of sweetness, tartness, and a little rosy punch!
29. Sweet Cream Biscuits and Peach Jam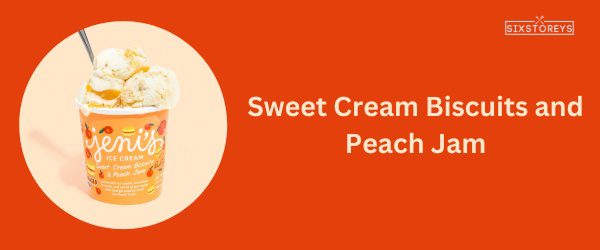 Nothing shouts Southern comfort food more than Jeni's Sweet Cream Biscuits and Peach Jam. The velvety cream base leaves a beautiful, lingering sweetness on the palate, while the biscuit notes provide a beautiful depth and earthy warmth to balance the sweetness. The Peach Jam swirl offers a fruity, lightly tart counterpoint, adding complexity to the enjoyment as you navigate through the flavors.
Every spoonful is reminiscent of a lovely biscuit slathered in creamy butter and fresh, homemade peach jam. The beauty of this flavor lies in its modesty, featuring traditional tastes presented in a somewhat contemporary way.
Jeni's Sweet Cream Biscuits and Peach Jam is not just an ice cream; it's a divine trip to the southern states, to a time when the slow churn of biscuits and butter was all we needed to feel content.
30. Milkiest Chocolate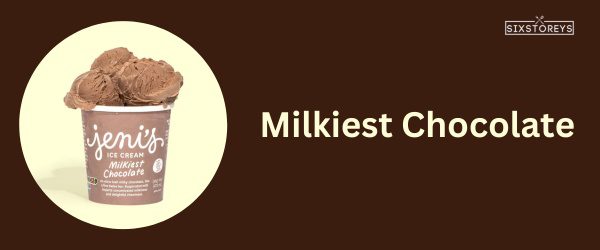 When it comes to finding the perfect chocolate ice cream, look no further than Jeni's Milkiest Chocolate. This flavor boasts a luscious blend of chocolate that ensnares your senses in an embracing warmth and depth like no other ice cream.
True to its name, Milkiest Chocolate offers a simple, divine delight. It's the right balance of sweet, creamy milk, and deep, rich chocolate. Blending together into an irresistible force of frozen decadence, this flavor captures the essence of a high-grade block of your favorite milky dark chocolate; slightly sweet, somewhat dark, and absolutely fantastic.
Milkiest Chocolate might seem like a humble name, but it lives up to the moment the tiniest morsel touches your tongue. If you're an ardent lover of chocolate, you would do well not to miss out on this delightful indulgence!
Also Read: Best Jack in the Box Desserts
How Jeni's Ice Creams Stand Out in 2023?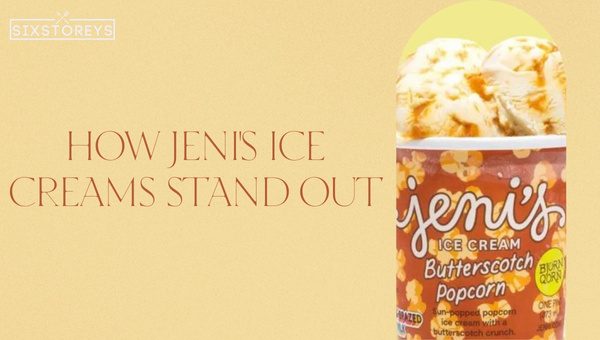 The minute you taste a spoonful of Jeni's Ice Cream, you understand why they're different - they stand out amidst the sea of commercial ice cream brands for a good number of reasons.
First off, they prioritize the caliber of their ingredients. Jeni's delightful concoctions are built from the ground up with luscious, authentic, and often, locally sourced ingredients rather than relying on a standard ice cream base laden with artificial flavors and additives. They use explicitly selected whole ingredients and dairy from grass-pastured cows to curate their signature milky, yet less sweet base.
Another reason why Jeni's Ice Cream stand out is its novel flavor combinations. Be it the Bourbon-laced Middle West Whiskey & Pecans, or the fruity and floral notes of the Raspberry Rose Jelly Donut, Jeni's does not shy away from playing with their palate. They consistently push the envelope when it comes to taste experiences, exploring unique flavor pairings that most other mainstream brands wouldn't dare to.
Lastly, the texture of Jeni's Ice Cream is in a league of its own. Creamy but never too rich, dense but not heavy, and unbelievably smooth, each bite of Jeni's promises a silky and indulgent experience that keeps you coming back for more.
Why Choose Jeni's for Your Ice Cream Cravings?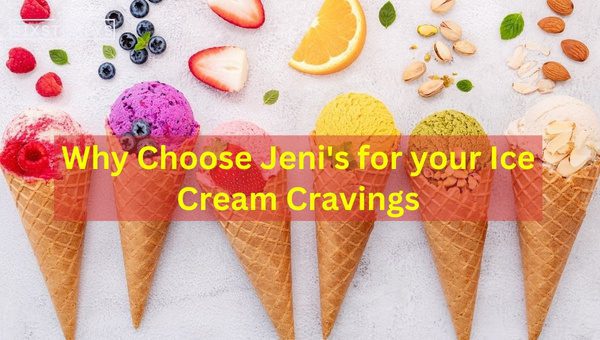 When it comes to feeding your ice cream cravings, there's something incredibly alluring about Jeni's. One of the main reasons to choose Jeni's is the brand's dedication to quality. Jeni's insists on using only the finest and fresh ingredients, mixing old-world techniques with modern technology to maintain high-quality control.
Additionally, Jeni's reaches beyond the traditional ice cream flavors to offer something for everyone. They immerse themselves in the creative process, devising ice creams that tell a story through their flavors. Whether you are a fan of classics like Honey Vanilla Bean or are adventurous enough to try the Goat Cheese with Red Cherries, with Jeni's, you're in for a delightful treat.
Regardless of the season or occasion, Jeni's has a flavor for it all. Refreshing Frosé for a sunny afternoon, comforting Gooey Butter Cake when you need a pick-me-up, or, say, the seasonal Pumpkin Cake Roll during fall festivities.
Finally, the ethos of Jeni goes beyond just creating good ice cream. The brand is committed to a fair business model, maintaining personal relationships with every individual - the farmers, makers, and suppliers included - in their process. This reinforces a culture of respect, community, and creativity that shines through every pint.
In essence, choosing Jeni's Ice Cream not only satiates your craving but also lets you support a company that values quality, creativity, fair trade, and community alongside serving unforgettable frozen treats.
How to Pick the Best Jeni's Flavor for You?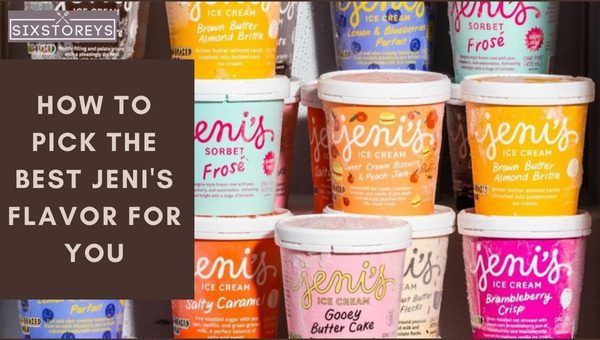 Picking from the broad spectrum of Jeni's Ice Cream flavors is no easy task, given the rich, diverse, and unique options available. Your personal preference will, of course, greatly influence your choice. To simplify the process, here's a little guide:
If you're a fan of the classics, you can't go wrong with Honey Vanilla Bean, an elevated take on the traditional vanilla flavor with a subtle honey note, making it uniquely Jeni's. For chocolate aficionados, indulge guilt-free in the Blackout Chocolate Cake or Milkiest Chocolate.
Now, if you're a culinary adventurer eager to explore innovative flavor profiles, Goat Cheese with Red Cherries or Fluffernutter Pie might be right up your alley. Jeni's particularly excels in creating such unconventional yet palate-pleasing flavor combinations.
On a hot summer day, try refreshing flavors such as Frosé or Lemon and Blueberries Parfait, they promise to cool you down instantly. For the nostalgic folks, Sweet Cream Biscuits and Peach Jam or Brambleberry Crisp perfectly replicate the comfort of mom's homemade pies.
Most importantly, don't hasten. Take your time. Try out different flavors and let your taste buds enjoy the ride.
Why Jeni's Ice Cream Flavors are a Must-Try?
Simply put, Jeni's brings an extraordinary ice cream experience. Unlike conventional ice cream lines, Jeni perfectly marries her affection for fresh, luscious cream with an artist's knack for blending unconventional ingredients to create distinctive flavors. Think Brambleberry Crisp - that's blackberry and raspberry on top of oven-toasted crisp crust. Or how about Boston Cream Pie - a super smooth custard cream with chewy cake and just the right amount of rich, dark chocolate fudge? All a testament to the craftsmanship that extends far beyond the typical vanilla and chocolate.
In fact, Jeni does not hesitate to push the boundaries. They have fearlessly explored a multitude of unusual, bold flavor profiles, such as Boozy Eggnog, Skillet Cinnamon Roll, and even White Chocolate Peppermint. Yet, these unorthodox flavors are remarkably balanced, never allowing one taste to overpower another, which is a feature unique to Jeni's.
Furthermore, Jeni's commitment to high-quality, organic, and locally-sourced ingredients is praiseworthy. There are no synthetic flavorings, dyes, or off-the-shelf mixes. Each flavor is handcrafted, bearing testimony to the dedication to offering customers an authentic, memorable ice cream adventure.
Therefore, whether you're relishing a cool scoop on a hot summer afternoon or cuddling up with a pint during a movie marathon, Jeni's can turn any ordinary moment into a special, delightful experience.
Why Jeni's Flavours Are Worth Every Scoop?
If you've ever had the pleasure of indulging in Jeni's ice cream, you know that this isn't your typical ice cream. The genius that is Jeni's exists in its uninhibited creativity that dares to venture beyond the norm. From classic favorites presented with a delightful twist, like the Milkiest Chocolate to unexpected yet brilliantly constructed flavors such as Goat Cheese with Red Cherries, there's no end to the exquisite treats Jeni's offers.
The attention to detail that goes into creating every scoop is equally impressive. You can taste the quality of the ingredients, the authenticity of the flavors, and the time and care invested into each batch of ice cream. Plus, having a variety of vegan and dairy-free options makes it a truly inclusive brand that caters to all sorts of ice cream enthusiasts.
Making Holidays Special with Jeni's Ice Cream Flavors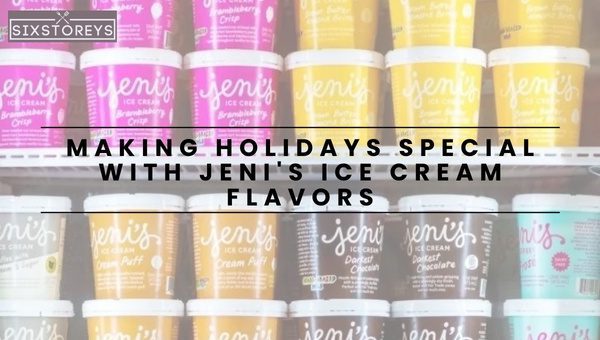 In my opinion, no holiday celebration is complete without a touch of something sweet. And when it comes to sweets, nothing does it better than a decadent scoop (or two!) of Jeni's. It's not just the vast array of flavors that stands out. Each flavor, no matter how simple or complex, achieves a perfect balance that leaves you longing for more.
Imagine closing your festive dinner with the tangy yet smooth Lemon Bar, or celebrating a winter holiday around a cozy fire with a scoop of White Chocolate Peppermint. Elevate your summer BBQ with the Frosé, or make a birthday extra special with a big bowl of Buttercream Birthday Cake. There's no end to the joy that Jeni's flavors can bring to each and every special occasion.
In addition, Jeni's offers seasonal flavors that perfectly capture the essence of each season. All in all, Jeni's isn't just another ice cream brand. It's the highlight of every festive meal, the perfect end to a great day, and the ultimate indulgence that lights up holidays and special occasions with its uniquely delicious flavors.
Also Read: Best Sonic Blast Flavors
Frequently Asked Questions
Where can I buy Jeni's Ice Cream?
You can buy Jeni's ice cream at their scoop shops across various cities in the U.S., online on their official website, and at selected local grocery stores.
Why is Jeni's Ice Cream so expensive?
Jeni's Ice Cream is slightly pricier than some other ice cream brands due to their commitment to sourcing high-quality, often local and organic ingredients. They also create innovative and complex flavor profiles which require additional time and resources.
Does Jeni's Ice Cream contain artificial flavors?
No, Jeni's Ice Cream does not use artificial flavors or colors. They pride themselves on creating their delicious ice creams with natural ingredients.
Where is Jeni's Ice Cream made?
Jeni's Ice Creams are made in Columbus, Ohio, where Jeni Britton Bauer first started making her heavenly scoops.
Does Jeni's offer dairy-free options?
Yes, Jeni's offers a variety of dairy-free, vegan-friendly flavors created with a coconut cream base.
What is the best way to store Jeni's Ice Cream?
The best way to store Jeni's Ice Cream is in the freezer at a temperature between -5°F and 0°F.
Can I order Jeni's Ice Cream online and have it shipped to my house?
Yes, you can order Jeni's Ice Cream online from their official website, and they will ship it to your house packed in dry ice.
What makes Jeni's Ice Cream different from other ice cream brands?
Jeni's Ice Cream stands out due to its unique and innovative flavors, commitment to quality ingredients, and the creamy, buttercream consistency achieved by avoiding synthetic ingredients and emulsifiers.
Does Jeni's Ice Cream offer gluten-free options?
Yes, many of Jeni's Ice Cream flavors are gluten-free. However, it's always advisable to check specific flavor descriptions or consult with a scoop shop team member if you're concerned about potential allergen cross-contact.
Conclusion
From Gooey Butter Cake to Frosé, and every heavenly flavor in between, the appeal of Jeni's ice creams lies in the meticulously crafted symphony of tastes, textures, and exotic, unapologetic indulgence. These ice cream varieties push the boundaries of what you'd expect from a scoop, making each bite an unforgettable experience.
Whether you're looking for a traditional flavor done right or a taste adventure that takes you to undiscovered terrains, Jeni's has it all. So the next time you're in a scoop shop or the frozen aisle, go forth with confidence and passion - the world of Jeni's splendid flavors awaits you!
Food Lover and Storyteller 🍽️✨ With a fork in one hand and a pen in the other, Shivani brings her culinary adventures to life through evocative words and tantalizing tastes. Her love for food knows no bounds, and she's on a mission to share the magic of flavors with fellow enthusiasts.