17 Best Red Bull Flavors Ranked (2023) Fuel Your Life To Max
Updated On: August 30, 2023
Energy drinks have increasingly become a popular choice for those needing a quick energy boost, and among the multitude of options available, Red Bull stands out as a go-to favorite for many. With a wide range of flavors, Red Bull ensures that there is something to tickle everyone's taste buds. In this article, I will be sharing my thoughts on some of the best Red Bull flavors that you should definitely try, whether you're already a fan or just starting out on your energy drink journey.
As a fan of Red Bull myself, I have found that the variety keeps things exciting and allows me to choose a flavor that matches my mood or even complements the occasion. From the classic Red Bull Original to the tropical vibes of Red Bull Yellow Edition, there is always a can that suits my energy needs. The beauty of this range lies in the fact that these flavors not only provide the energy boost we crave but also cater to our ever-changing palates. With subtle differences in their taste profiles, these energy drinks ensure we never get bored.
In this quest for taste exploration, I have put together my personal favorites and recommendations, delving into what makes each flavor unique and worth trying. This list will guide you through the best Red Bull flavors, from the timeless to the seasonal and even the health-conscious alternatives. So, buckle up and let me take you on a journey of fizzy flavor discovery that is sure to leave you energized and eager to try them all.
Also Read: Best Organic Energy Drinks
17 Best Red Bull Flavors Ranked As of 2023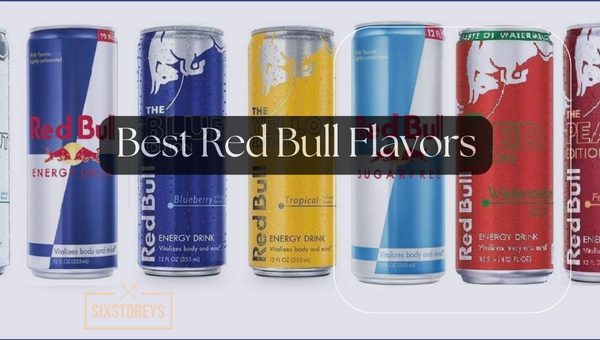 Throughout my journey of tasting various Red Bull flavors, some have stood out and earned their place as my all-time favorites. Each of these flavors offers a unique experience, and I can't help but return to them now and then. In this section, I will dive deeper into what makes these flavors special, sharing my personal thoughts on why they have captured my heart.
1. Red Bull Orange Edition: Tangerine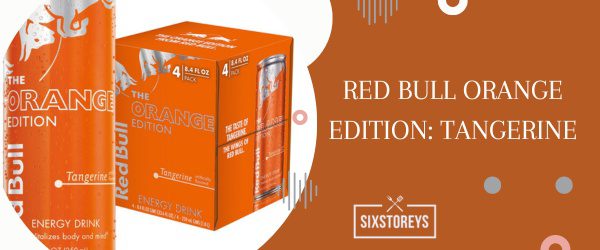 The Red Bull Orange Edition is a refreshing spin on the classic energy drink, bursting with tangy tangerine flavor. I find this particular variant to be an instant mood uplifter due to its bright and fresh taste profile. The tangerine flavor adds a delightful citrusy note, making it a perfect choice whenever I'm in need of a quick pick-me-up.
When I first tried the Orange Edition, I was pleasantly surprised by how well the tangerine taste complemented the original Red Bull formula. One thing that sets this flavor apart is the well-balanced sweetness that doesn't overpower the citrus notes, making for a truly satisfying and invigorating drink.
Additionally, I find that the tangerine flavor pairs well with various snacks, making it an excellent accompaniment at social events or when I'm in need of motivation to power through my day.
2. Red Bull Blue Edition: Blueberry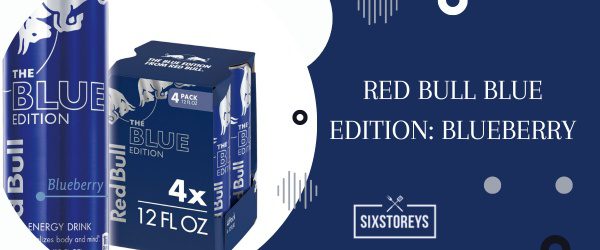 As someone who enjoys fruity drinks, discovering the Red Bull Blue Edition was a delightful experience. The most striking feature of this variant is its unique blueberry flavor, which offers a combination of sweet and tart notes that create a truly scrumptious taste. This fantastic blend keeps me coming back for more, especially when I crave a fruity pick-me-up.
Apart from its delicious flavor, I have come to appreciate how the Blue Edition manages to retain the classic Red Bull energy-boosting properties while introducing fresh fruitiness. This blend has become my go-to choice when I'm in need of a little something extra, whether I'm working on a project or simply enjoying a weekend outdoors. In a nutshell, the Red Bull Blue Edition combines the best of both worlds, providing a fruity experience that doesn't compromise on the energetic kick we all know and love.
3. Red Bull Coconut Edition: Coconut Berry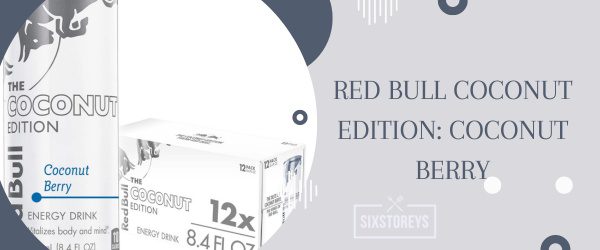 The Red Bull Coconut Edition offers a tropical twist on the quintessential energy drink, immersing my taste buds in a delightful blend of coconut and berry flavors. This variant takes me on a mini-vacation with every sip, transporting me to a beachside oasis where I can recharge and relax.
What I truly admire about the Coconut Edition is how the coconut and berry flavors complement one another, striking a superb balance that leaves me genuinely satisfied. The coconut's creaminess and the berry's tart notes create a harmonious combination that is both delicious and refreshing. This flavor has become my number-one choice on days when I'm seeking an energy boost with a side of escapism.
The Red Bull Coconut Edition does not sacrifice its efficacy as an energy drink despite its fun and exotic taste profile. It remains an excellent choice whenever I need a quick burst of energy, with the added benefit of making me feel like I'm relaxing amongst palm trees even if I'm just going about my daily routine.
4. Red Bull Yellow Edition: Tropical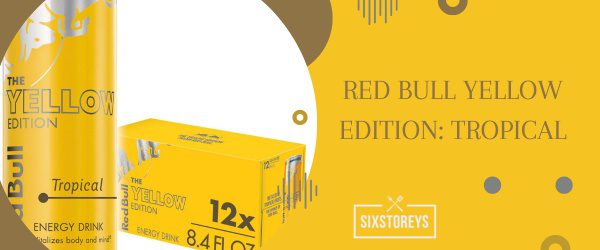 A taste of paradise in a can, the Red Bull Yellow Edition is the ultimate energy drink for tropical fruit lovers like myself. Every sip is bursting with a delightful blend of tropical fruit flavors that never fails to bring a smile to my face. Whenever I'm in need of a pick-me-up on a dreary day, this variant never disappoints.
What truly sets the Yellow Edition apart is its ability to evoke an atmosphere of sun-soaked relaxation while still delivering the energy boost I need. The combination of pineapple, mango, and papaya flavors creates a refreshing and invigorating concoction that transports me to warmer climes with each sip.
5. Red Bull Peach Edition: Peach Nectarine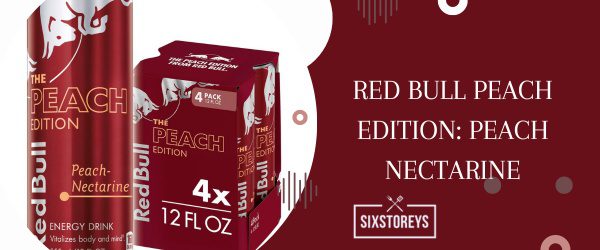 For those who appreciate the juicy sweetness of peaches and the tangy tartness of nectarines, the Red Bull Peach Edition proves to be the nectar of the gods. This invigorating flavor offers a unique blend of fruity notes that create a refreshing, palate-pleasing energy drink experience.
Upon first taste, the distinct flavor of peach immediately grabbed my attention, followed by a pleasant nectarine tang that left me craving more. This delightful dance of sweet and tart had me hooked, and the Peach Edition quickly became a staple in my energy drink rotation. Perfect for fans of fruity flavors looking for an energy boost with a twist, the Red Bull Peach Edition stands out as a memorable favorite.
6. Red Bull Green Edition: Dragon Fruit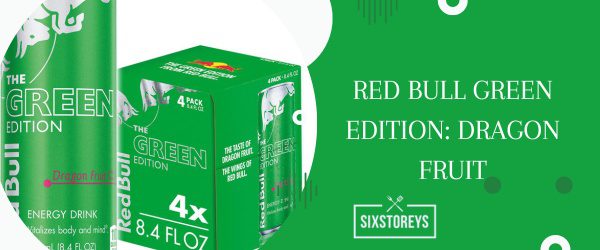 As a daring flavor enthusiast always eager to try something new, the Red Bull Green Edition featuring dragon fruit flavor intrigued me from the start. This exotic and unique flavor offers an intense, refreshing experience that's perfect for adventurous taste buds.
I was immediately impressed by the well-executed balance between the dragon fruit's natural sweetness and its mildly tangy undertones. This combination of flavors creates a truly exotic energy drink experience that both refreshes and energizes. The Green Edition is an excellent choice for those who crave something entirely unique when reaching for a Red Bull. Unleash the dragon within and prepare to be energized!
7. Red Bull Sugarfree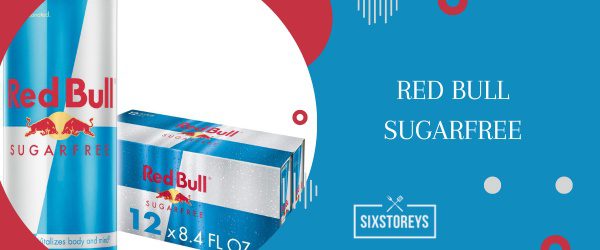 A tried and true classic, Red Bull Sugarfree offers the same energizing experience without the added sugars found in the original recipe. This means you can enjoy all the benefits of the regular Red Bull without having to worry about the extra calories. It is perfect for those who are on a low-sugar diet, or simply want to be more mindful about their daily energy drink choices.
Redback/ Red Bull Sugarfree contains all the essential components of the classic Red Bull energy blend, including caffeine, B-group vitamins, and taurine. This makes it just as effective in providing the energy boost you need to power through your day.
Even with zero added sugars, you will be amazed by the flavorful taste profile. It balances sweet and slightly tangy elements perfectly, thus satisfying your cravings without guilt. Give Red Bull Sugarfree a chance, and you will not be disappointed.
8. Red Bull Coconut Edition Sugarfree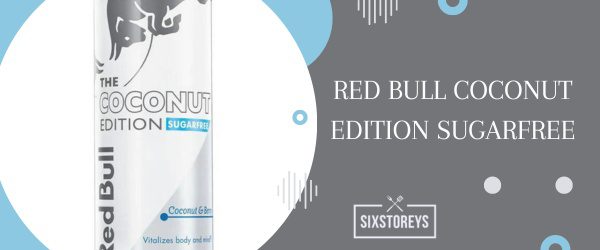 Transport your taste buds to a tropical paradise with Red Bull Coconut Edition Sugarfree! This refreshing blend of coconut and sugar-free energy drink formula offers a delightful burst of coconut notes that will leave you swooning. It delivers the expected Red Bull energizing experience without the added sugar and calories.
Redback/ Red Bull Coconut Edition Sugarfree manages to create a taste that is both light and satisfying. The coconut flavor is dominant but not overpowering and blends seamlessly with the flavor of the energy drink. Its tropical notes provide a sense of being on a sunny beach with sand between your toes, enhancing the overall experience.
This sugar-free blend has all the essential ingredients to provide an energy boost, just like its sugar-filled counterparts. It's an excellent option for those who are health-conscious but still want to enjoy a tasty, refreshing flavor.
Also Read: Best Spindrift Flavors
9. Red Bull Pear Edition Sugarfree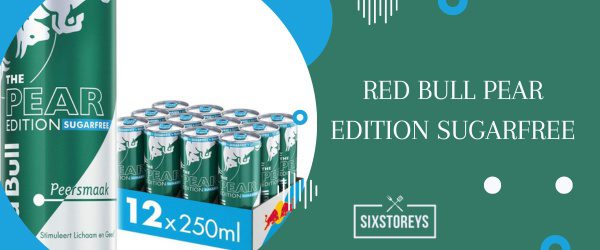 Surprise your palate with an elegant fruit flavor by trying out Red Bull Pear Edition Sugarfree. This unique energy drink boasts a delightful combination of delicate pear notes meeting the energy boosts goodness of Red Bull. It is the perfect option for when you're craving something fruity but still desire a sugar-free product.
Redback/ Red Bull Pear Edition Sugarfree delivers the delicious taste of ripe pears without the added sugars, satisfying your sweet cravings in a healthier manner. Its subtle fruity hints make it an excellent choice, especially for those who may not enjoy more common fruit flavors like oranges or strawberries.
With its sophisticated flavor profile and inherent health benefits, Red Bull Pear Edition Sugarfree is a refreshing way to enjoy a moment's pause throughout your busy day. Energize yourself without the guilt, and savor the unique taste of pear-infused Red Bull.
10. Red Bull Summer Edition: Strawberry Apricot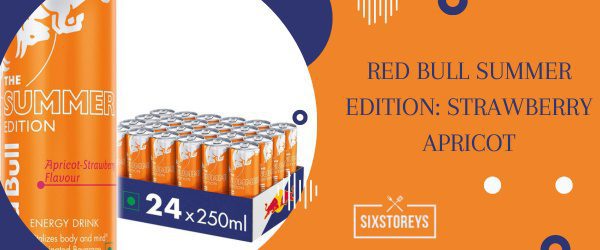 As the weather warms up, we find ourselves yearning for something light, fruity, and refreshing. The Red Bull Summer Edition: Strawberry Apricot answers this call, boasting a perfect blend of ripe, juicy strawberries and the subtle sweetness of sun-kissed apricots. Designed to complement the sunny days of summer, this energy drink is an ideal choice to invigorate you on those hot afternoons.
Cracking open a can of Strawberry Apricot Red Bull, you're met with a gentle, fruity aroma that hints at the delight to come. Each sip delivers a masterful balance of sweet and tangy flavors, never overpowering your taste buds. This well-rounded, tasty concoction certainly warrants a spot in your summer energy drink repertoire.
Whether you're lounging by the pool, taking a well-deserved break from work, or preparing for an action-packed day of adventure, the Red Bull Summer Edition: Strawberry Apricot is poised to be your go-to drink. So, make sure you don't miss out on this limited-edition release, as it truly captures the essence of summer in a can.
11. Red Bull Winter Edition: Fig Apple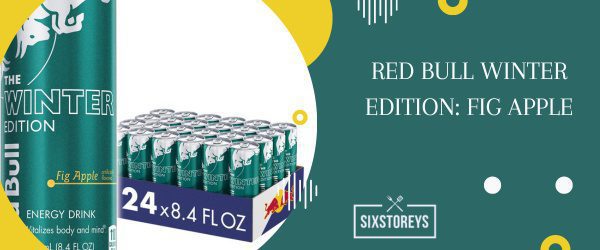 As the weather cools down and winter approaches, our palates begin craving something cozy and comforting. Enter the Red Bull Winter Edition: Fig Apple. This limited-time flavor contains a heartwarming combination of the earthy, bold taste of figs and the crisp bite of apples, creating a harmonious blend that embraces the spirit of the winter season.
Every sip of the Fig Apple Red Bull transports you to a snowy landscape, all from the warmth and comfort of your home. The unique mixture of rich fig flavor and the subtle tartness of apples delivers a balanced and delicious taste that's perfect for enjoying during the cold months.
From long winter nights studying for exams to a frosty early-morning commute, this energy drink offers the pick-me-up we all need when the temperature drops. The Red Bull Winter Edition: Fig Apple offers you a pleasant escape from the dreary winter blues and a well-deserved energy boost.
12. Red Bull Winter Edition: Pomegranate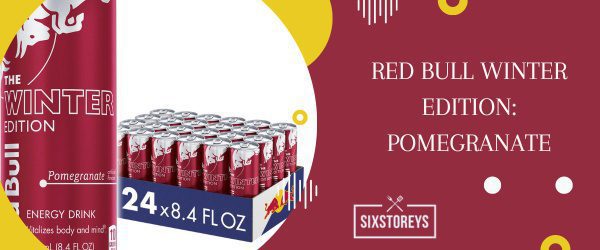 Another delightful winter offering comes in the form of the Red Bull Winter Edition: Pomegranate. This tasty concoction showcases the delightful mixture of sweet and tangy flavors derived from juicy pomegranate seeds. A great alternative to more traditional seasonal beverages, Pomegranate Red Bull's vibrant taste promises to keep you energized throughout the winter months.
As soon as you open the can, the enticing aroma of ripe pomegranates fills the air. With each sip, the sweet and tart flavors work in harmony to deliver a wonderfully refreshing taste that sets it apart from other winter beverages. With its invigorating burst of flavor, this drink is perfect for those seeking a fresh and fruity alternative in the colder season.
Providing a welcome energy boost during the festive season, the Red Bull Winter Edition: Pomegranate makes for an ideal companion during holiday parties or for powering through last-minute shopping. Be sure to add this unique and tantalizing flavor to your must-try list, and embrace a fresh perspective on winter energy drinks.
13. Red Bull Simply Cola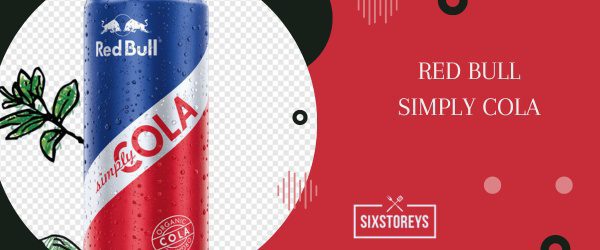 Red Bull Simply Cola sets itself apart from the extensive list of energy drink options. This beverage features a classic cola taste with a twist that will satisfy your taste buds and give you the energy boost you're seeking.
Despite its cola flavor, Red Bull Simply Cola offers a different experience from other cola soft drinks. Thanks to the addition of ingredients like natural caffeine from coffee beans, this Cola is more than just a refreshing beverage. It provides you with a subtle yet effective uplift in energy, making it perfect for those occasions when you want both a familiar taste and a kick of energy.
Red Bull Simply Cola boasts a formula that uses natural ingredients like lemon, ginger, and cinnamon. These additional flavor components give the drink a unique taste, setting it apart from conventional colas. The use of natural ingredients also means that there is no added phosphoric acid, something often found in other colas. This ingredient lineup makes Red Bull Simply Cola appealing to those seeking a more wholesome cola option.
14. Red Bull Organics Simply Cola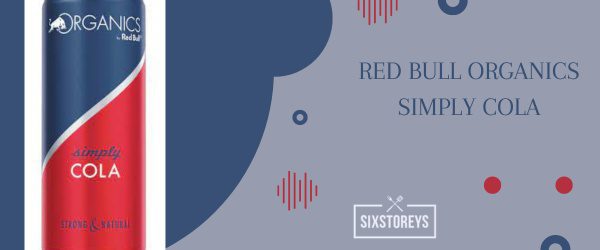 For health-conscious consumers, Red Bull Organics Simply Cola is an excellent choice. This organic alternative to traditional cola doesn't compromise on flavor while offering a more natural approach to energy boosting.
Red Bull Organics Simply Cola is USDA Organic certified. This means that the drink is made with at least 95% organic ingredients, providing a healthy option without risking exposure to harmful additives. The Organic certification gives you peace of mind, knowing that you're consuming a high-quality, regulated beverage.
Just like Red Bull Simply Cola, the Organics version delivers a classic cola taste with a twist. The unique flavor comes from its blend of organic natural ingredients such as lemon juice concentrate, natural caffeine, and plant extracts. These ingredients not only contribute to the beverage's taste but also provide the energy boost that Red Bull is known for.
Another notable aspect of Red Bull Organics Simply Cola is its commitment to sustainability. The cans are made from 100% recyclable aluminum, reducing the environmental impact of the product. This environmentally friendly approach makes Organics Simply Cola an attractive option for eco-conscious individuals.
15. Red Bull Zero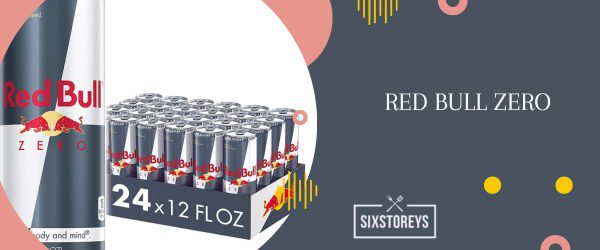 Just as the name suggests, Red Bull Zero offers +zero calories+ without skimping on the taste that Red Bull fans have grown to love. This is an ideal option for those looking to cut their calorie intake but still wanting to enjoy an energy-boosting beverage.
Red Bull Zero has a similar flavor profile to the Original Red Bull but makes use of a sugar substitute to keep it calorie-free. It's great for those who are on a diet or for anyone simply wanting to consume fewer calories while getting an energy boost. Give it a try next time you're in search of an energy drink that won't add extra calories to your diet.
16. Red Bull Red Edition: Watermelon
Red Bull Red Edition: Watermelon is a refreshing and invigorating option, especially for those hot summer days. This limited-edition flavor combines the classic energy-boosting effects of Red Bull with the delightful taste of fresh watermelon.
The watermelon flavor is natural, crisp, and isn't overly sweet. It provides a sense of refreshment and hydration in addition to energy. This unique fusion of flavor and function makes it a must-try for anyone wanting to sample new Red Bull flavors. Don't forget to grab one when the weather heats up and you're in search of a truly satisfying beverage.
17. Red Bull Summer Edition: Kiwi-Apple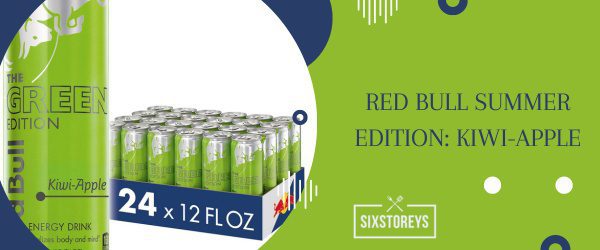 Introducing the tantalizing blend of sweet kiwi and tart apple, Red Bull Summer Edition: Kiwi-Apple truly captures the essence of a sunny summer afternoon. This limited edition flavor is ideal for those looking to try something fruity and fresh, making it perfect for enjoying the outdoors on a warm day.
Red Bull Summer Edition: Kiwi-Apple is a delightful combination of two popular fruits that complement each other amazingly. The sweet, ripe taste of kiwi pairs perfectly with the tart, crisp flavor of green apples, bringing a unique experience to your taste buds.
Also Read: Best Celsius Flavors
How Red Bull Flavors Cater to Various Tastes?
Red Bull offers a wide range of flavors to appeal to the diverse tastes of consumers around the world. Each flavor has been carefully crafted to deliver a unique and enjoyable experience. Let's take a look at some of the ways Red Bull has catered to various tastes:
Combinations of Fruity Flavors
Many of Red Bull's flavors involve combinations of different fruits, such as Peach Nectarine and Kiwi-Apple. These flavors offer a mix of sweet and tangy tastes, satisfying everyone from fruit lovers to those seeking a fresh alternative to traditional energy drinks.
Exotic and Unique Flavors
By introducing flavors like Dragon Fruit and Coconut Berry, Red Bull has provided options for people looking to try something new and intriguing. These exotic flavors not only satisfy curiosity but also offer a welcome change from the more familiar tastes found in other energy drinks.
Seasonal Flavors for Different Moods
Red Bull's seasonal offerings, such as the Summer Edition and Winter Edition flavors, cater to the changing moods and preferences people have throughout the year. Whether it's the fruity and refreshing taste of the Strawberry Apricot summer blend or the festive warmth of the Fig Apple winter mixture, these flavors provide a delightful experience that suits each season.
Why Energy Drinks Continue to Thrive?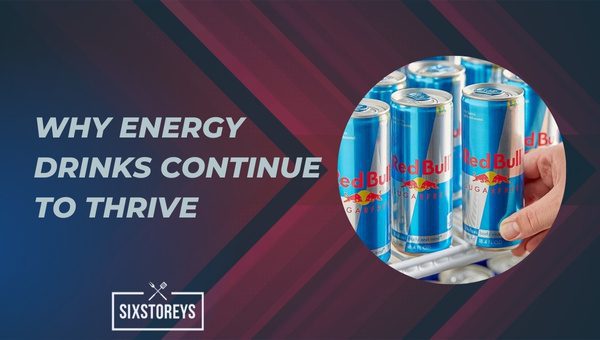 Energy drinks, like Red Bull, have continued to thrive as they meet the growing demand for convenient sources of energy. Let's explore some of the reasons behind their enduring popularity:
Fast-Paced Lifestyles
In today's fast-moving world, people are often looking for a quick and easy way to boost their energy levels. Energy drinks, like Red Bull, provide a convenient solution for those working long hours, students studying for exams, or anyone seeking a burst of energy.
A Wide Variety of Flavors and Options
The energy drink market has expanded to offer a vast array of flavors and options, catering to the diverse preferences of consumers. This variety not only keeps users excited to try new flavors but also ensures that there's an option to suit every individual's taste buds.
Marketing and Partnership Strategies
One reason energy drinks continue to do well is their strategic marketing campaigns and partnerships. Companies like Red Bull have invested heavily in sponsoring sports events, music festivals, and content creation, which helps them stay relevant and engaged with their target audience.
On-the-Go Consumption
Energy drinks come in portable and easily consumable cans, making them a perfect option for those with busy and on-the-move lifestyles. Their size and convenience make them a go-to choice for a quick energy boost when needed.
Red Bull effectively caters to various tastes through their diverse selection of flavors, while energy drinks, in general, continue to thrive due to their ability to meet the demand for conventional energy sources. Their success can also be attributed to strategic marketing, unique brand positioning, and the continuous pursuit of innovation.
How Red Bull Seasonal Flavors Keep Things Fresh?
One of the most exciting aspects of the Red Bull lineup is its seasonal flavors. These limited-edition offerings not only give devoted fans something new to look forward to but also attract new consumers who are more likely to try the product based on the allure of the season. Here are some ways Red Bull's seasonal flavors keep things fresh and interesting:
Exploring the Unique Tastes of Each Season
Every season has its distinct flavors and associations. Red Bull capitalizes on this by launching flavors that perfectly capture the spirit of the season. For example, the Red Bull Winter Edition: Fig Apple offers a cozy and comforting taste that is reminiscent of the colder months, while the Red Bull Summer Edition: Strawberry Apricot brings an invigorating fruity blend, ideal for sipping during a hot summer day.
Encouraging a Sense of Urgency and Anticipation
Since seasonal flavors are only available for a limited time, Red Bull successfully creates a sense of urgency for consumers to grab a can before they are gone. Simultaneously, there's excitement around anticipating the release of their next seasonal flavor. Seasonal flavors act as exciting milestones in the Red Bull calendar, keeping fans engaged and looking forward to something new.
Daring to Innovate
By releasing new seasonal flavors, Red Bull demonstrates their dedication to innovation and willingness to go beyond the traditional boundaries of energy drinks. These limited-edition offerings show the brand's curiosity to explore new taste combinations and its enthusiasm for taking risks. As a result, fans and consumers are more likely to associate Red Bull with creativity and daring.
The Science Behind Red Bull's Energy Boost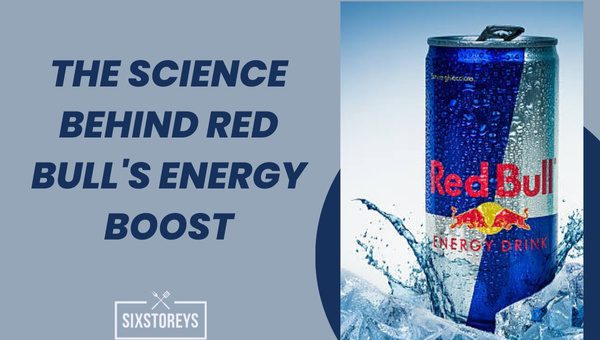 Red Bull is more than just a drink with delicious and varied flavors—it's also known for providing a quick energy boost. Let's take a closer look at the science behind Red Bull's formula and why it works so effectively:
The Power of Caffeine
Perhaps the most well-known ingredient in Red Bull and other energy drinks, caffeine, plays a significant role in providing that much-needed pick-me-up. Caffeine is a natural stimulant that works directly on the central nervous system, quickly helping to increase alertness and decrease fatigue. In moderate doses, it's typically safe and effective for adults.
Taurine: The Wonder Amino Acid
Taurine, an amino acid naturally found in the body, is another key component in Red Bull's formula. It is believed to support various bodily functions, such as maintaining hydration and electrolyte balance and giving the drink an energy-enhancing effect.
B-Group Vitamins: The Metabolism Supporters
Red Bull also contains essential B-group vitamins, such as B6, B12, niacin, and pantothenic acid, which are crucial for maintaining proper metabolic functions and contributing to energy production. B-group vitamins enable the body to convert food into energy and can help improve concentration and alertness.
The Balancing Act of Sugar and Glucose
While various Red Bull flavors contain different amounts of sugar and glucose, these carbohydrates help to provide additional energy. The sugar found in some flavors can give an instant energy rush, while the glucose provides sustained energy support.
The unique blend of ingredients in Red Bull products is carefully formulated to offer a fast and effective energy boost. The combination of caffeine, taurine, B-group vitamins, and sugar and glucose provides a synergistic effect capable of supporting both mental and physical performance. No wonder Red Bull has become a go-to energy drink choice for millions worldwide.
How to Enjoy Red Bull Flavors Beyond the Can
Red Bull flavors can also be enjoyed in creative and unconventional ways. Mixing things up and incorporating Red Bull into recipes can make familiar flavors even more exciting. Below are some popular ways to use Red Bull beyond its usual can presentation.
Red Bull Cocktails
One of the most common ways to enjoy Red Bull flavors outside the can is by mixing cocktails. Try adding a favorite Red Bull flavor to an alcoholic beverage for a fun twist on traditional cocktails. Some popular examples include:
Vodka Red Bull: Mix vodka with your favorite Red Bull flavor for a simple yet refreshing drink.
Jägerbombs: Drop a shot of Jägermeister into a glass of Red Bull for a bold and stimulating concoction.
Red Bull Slushies
On a hot summer day, try blending your favorite Red Bull flavor with ice to create a frosty, refreshing slushie. This cold treat is perfect for cooling down while enjoying the invigorating taste of Red Bull.
Baking with Red Bull Incorporate
Red Bull into your baked treats for an extra kick of flavor and energy. Some interesting treats to try include:
Red Bull Brownies: Add Red Bull to your favorite brownie mix or recipe for a unique fudgy delight.
Red Bull Cupcakes: Use a favorite Red Bull flavor in your cupcake batter, and even consider adding it to your frosting for a double burst of energy-infused sweetness.
Comparing Red Bull Flavors to Other Energy Drinks
Red Bull has established itself as a major contender in the energy drink market, but it's essential to consider other available options in this ever-growing landscape. Here's a comparison of some popular energy drink brands and their notable flavors to help you make an informed decision: ### Monster Energy [Monster Energy](https://www.monsterenergy.com/) is arguably one of Red Bull's main competitors. Some of their popular flavors include:
Classic Monster Energy: The original flavor that started it all, has a strong, fruity taste.
Monster Ultra: A sugar-free option with a variety of flavors, like Zero Ultra (white can), Ultra Sunrise, and Ultra Violet.
Rockstar Energy Drink
Rockstar Energy offers bold and edgy flavors aimed at a highly-active lifestyle. Some of their offerings include:
Rockstar Punched: A fruity flavor punch combined with a potent energy blend.
Rockstar XDurance: Designed for athletes, this flavor boasts high levels of caffeine and electrolytes.
5-Hour ENERGY
5-Hour ENERGY shots are compact, portable, and sugar-free energy drink alternatives. Instead of a full-sized can, they deliver a quick energy boost in a small 2-ounce shot. A few of their flavors include:
When choosing an energy drink, it's important to take note of the varying flavors, caffeine levels, and nutritional content. Each individual's taste and preferences will determine the best-suited energy drink for their needs. Exploring a variety of brands and flavors can help you settle on a new favorite, or firmly solidify your love for Red Bull.
Also Read: Best Liquid IV Flavors
Frequently Asked Questions
How many flavors does Red Bull offer?
Red Bull offers a wide range of flavors, including fruit-inspired options, sugar-free variants, limited-edition seasonal flavors, and even a cola variation. The total number of flavors may vary depending on the availability in your location.
Is Red Bull suitable for people watching their sugar intake?
Yes, Red Bull offers sugar-free flavors to accommodate those watching their sugar intake. Some popular sugar-free options are Red Bull Sugarfree, Red Bull Coconut Edition Sugarfree, and Red Bull Pear Edition Sugarfree.
Are there any unique Red Bull flavors worth trying?
Red Bull offers plenty of unique flavors to try, including the Red Bull Green Edition (Dragon Fruit) and the Red Bull Coconut Edition (Coconut Berry). These flavors cater to those seeking new taste experiences.
How often does Red Bull release seasonal flavors?
Red Bull typically releases seasonal flavors annually, usually during the summer and winter months. Some popular seasonal flavors include Red Bull Summer Edition (Strawberry Apricot) and Red Bull Winter Edition (Fig Apple).
Can Red Bull flavors be mixed with other beverages or used in recipes?
Yes, Red Bull flavors can be used in creative ways, such as mixing them with other drinks to create cocktails or mocktails and incorporating them into recipes for smoothies, desserts, or marinades.
What is the difference between Red Bull Simply Cola and Red Bull Organics Simply Cola?
Red Bull Organics Simply Cola is an organic version of the classic Red Bull Simply Cola, made with all-natural ingredients and free from artificial preservatives and colors.
How does Red Bull's taste compare to other energy drink brands?
Red Bull has a distinctive taste that sets it apart from other energy drinks, often described as a light, fruity flavor. However, personal preferences may differ, and some people prefer the taste of other energy drink brands.
Is there a best Red Bull flavor, or is it purely subjective?
The best Red Bull flavor is a matter of personal preference, as individual tastes and preferences vary. It's essential to experiment with flavors to find what suits you best.
Does Red Bull offer any caffeinated flavors?
All Red Bull flavors contain caffeine as part of the formula to provide an energy boost. The caffeine content for a standard 8.4-ounce (250 ml) can of Red Bull is 80 mg, similar to a cup of coffee.
Are there any unusual or hard-to-find Red Bull flavors?
Some Red Bull flavors may be more difficult to find due to regional availability or limited-edition releases. In such instances, trying online retailers or specialty stores may help locate these elusive flavors.
Conclusion
Ultimately, the best Red Bull flavor is a matter of personal preference. With the wide range of options available, you're bound to find one that suits your taste buds and meets your needs. Whether you're after a sugar-free energy boost, a tropical escape, or a seasonal treat, there's a Red Bull flavor waiting to be discovered and enjoyed.
So, don't hesitate to dive in and explore their extensive offerings to find the perfect energy drink companion. You never know; your taste buds just might thank you for it. Cheers to endless energy and flavorful adventures!
Beverage Explorer and Tastemaker 🍻🥃🍷 Aman's quest for liquid delights knows no limits. From hoppy brews to aged spirits, he uncovers the tales behind each sip. His eloquent descriptions and accessible insights make every drink an adventure worth raising a glass to.