20 Best Red Robin Sauces Ranked 2023 [Mouthwatering Madness]
Updated On: November 12, 2023
Discovering the perfect sauce can elevate your dining experience to greater heights, creating a memorable culinary adventure. If you're searching for unique and delectable flavors, look no further than the best Red Robin sauces. With a variety of exquisite options crafted for every palate, Red Robin Gourmet Burgers is renowned for its impressive sauce selection.
In this blog post, we'll delve into the irresistible world of Red Robin sauces, showcasing their standout offerings to help you find the ultimate flavor companion for your next meal. So, join me on this saucy journey as we unveil the best Red Robin sauces that are sure to tantalize your taste buds and leave you craving for more.
Also Read: Best Jack in the Box Sauces Ranked
20 Best Red Robin Sauces Ranked As of 2023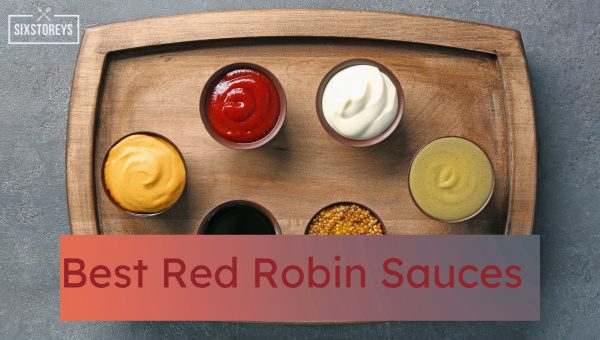 In the expansive world of Red Robin sauces, some stand out as true game-changers. The following list comprises the ultimate trifecta of taste bud delight, showcasing the ranking of 20 must-try Red Robin sauces that you simply cannot miss. From smoky flavors to rich, velvety textures, these essential sauces are sure to elevate your dining experience while also introducing you to new and unique flavors.
1. Red Robin Campfire Sauce Mayo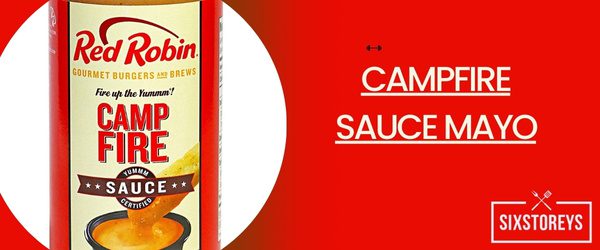 One of the most iconic Red Robin sauces is the legendary Campfire Sauce Mayo. Combining the smoky depth of classic campfire sauce with the creamy richness of mayonnaise, this delightful concoction is the perfect match for an array of dishes. As a dipping sauce, it instantly elevates the humble French fry or crispy onion ring, while its smooth texture adds a luxurious touch to your burger.
Subtle sweetness mingles with smoky undertones, creating a sauce that's versatile enough to be both a great condiment and a considerable asset to any dish. The Campfire Sauce Mayo has a devoted following among Red Robin aficionados and for a good reason. This versatile sauce is a must-try for anyone looking to experience the true essence of Red Robin's unique flavors.
2. Red Robin Roasted Garlic Aioli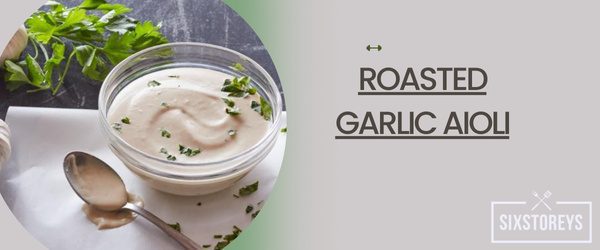 Rich, velvety, and garlicky, the Roasted Garlic Aioli makes a magnificent addition to the best Red Robin sauces lineup. Made with roasted garlic that infuses the sauce with an aromatic and savory essence, this aioli boasts a depth of flavor that's truly captivating. The creamy consistency offers a pleasing contrast against the sharp and slightly pungent bite of garlic, resulting in a beautifully well-rounded sauce.
The Roasted Garlic Aioli truly shines when partnered with a juicy, well-prepared burger, its flavors melding seamlessly into each bite. Given its rich creaminess, this aioli also pairs well with crunchy sides like fries or onion rings, adding a touch of garlicky opulence to these dishes. A dollop of Roasted Garlic Aioli can take a sandwich or burger to a whole new level of deliciousness.
3. Red Robin Chipotle Aioli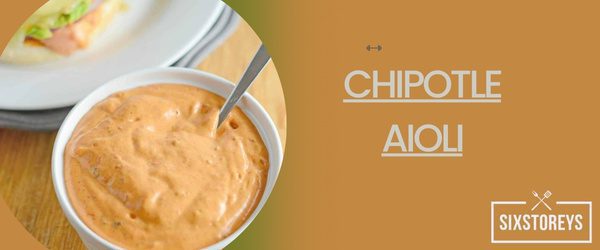 Chipotle Aioli packs a punch with its spicy and smoky flavors, underscored by a hint of sweetness. This tantalizing sauce marries the heat of chipotle peppers with the smooth silkiness of aioli, making it a remarkable choice for those who adore a touch of spiciness in their meals. Chipotle Aioli adds a robust depth of flavor to dishes such as burgers, sandwiches, and grilled vegetables. This zesty sauce can easily take a simple dish and elevate it into a flavor fiesta for your taste buds.
Chipotle Aioli's unique fusion of spiciness and creaminess is bound to leave a lasting impression, and both heat-seeking enthusiasts and those dipping their toes in the world of spicy flavors will relish this delightful sauce.
4. Red Robin Truffle Porcini Aioli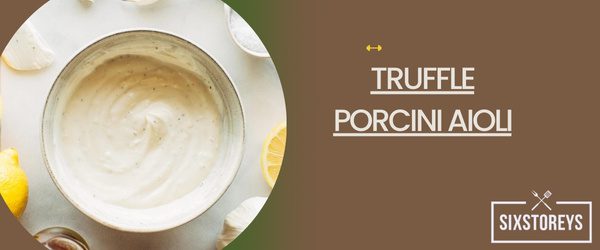 Lush and earthy, Truffle Porcini Aioli transports you to the realm of gourmet indulgence. This exquisite sauce boasts the luxurious undertones of truffle and porcini mushrooms, enveloped in the rich creaminess of aioli. Created for those who appreciate the finer things in life, Truffle Porcini Aioli adds an air of sophistication to your dishes, making it an excellent accompaniment to high-quality burgers or artisanal fries.
The allure of Truffle Porcini Aioli lies in its ability to infuse your meal with an extraordinary depth of flavor. Whether you're enjoying a special night out or desire an enhanced dining experience at home, this delectable aioli emerges as the ideal choice for discerning palates.
5. Red Robin Housemade Salsa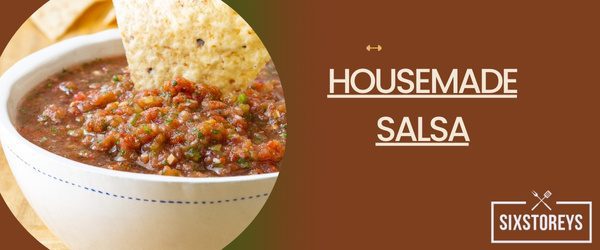 For those who crave a fresh, vibrant, and zesty sauce, the Housemade Salsa stands as one of the best Red Robin sauces to satisfy your craving. Combining ripe tomatoes, crisp onions, and zesty peppers, this homemade salsa brings a burst of fresh flavor to every dish it graces. The delicate dance of spicy, tangy, and savory flavors in this salsa makes it an instant classic and versatile addition to various dishes.
From topping off nachos, burgers, or omelets, to simply being used as a dip with chips or veggies, the Housemade Salsa is adaptable to a number of culinary scenarios. Its fresh, bright taste instantly adds a touch of vitality to any dish it accompanies. The Red Robin Housemade Salsa has earned its place among the best Red Robin sauces due to its fresh, flavor-packed, and multipurpose qualities.
6. Red Robin Buzz Sauce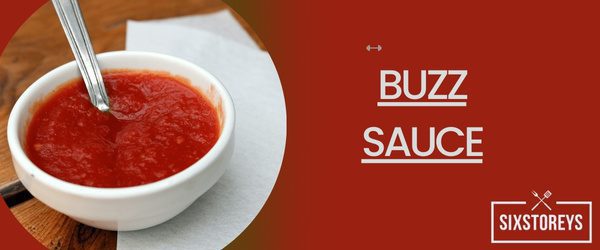 For those who enjoy a sharp kick, the bold and tangy Buzz Sauce will surely satisfy you. This aioli-based sauce brings an exciting balance of flavors to the table, with its zesty tang leaving a delicious tingle on your taste buds. Buzz Sauce brilliantly complements a plethora of dishes, especially those involving poultry or seafood. Try it with chicken wings, sandwiches, or even as a dipping sauce for shrimp.
With its invigorating flavor profile, Buzz Sauce is an excellent option for those who crave an extra zing in their meals. Don't be surprised if this tantalizing sauce entices you to explore more of Red Robin's unforgettable aioli concoctions.
Also Read: Best Mcdonald's Sauces
7. Red Robin Whiskey River BBQ Sauce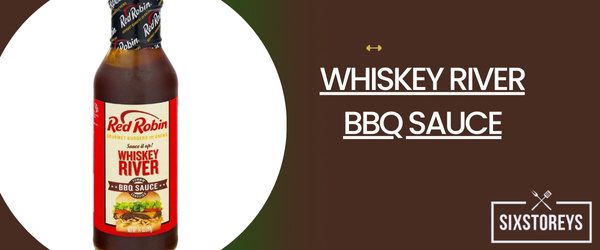 When it comes to striking the perfect balance between sweetness and tanginess, the Whiskey River BBQ Sauce undoubtedly steals the limelight. This rich and smoky sauce incorporates the bold flavor of whiskey into its base, adding a unique depth to any dish. The delightful combination of ingredients not only enhances the flavor of grilled meats, like chicken and ribs but also pairs exceptionally well with Red Robin's signature burgers.
The smooth consistency of this sauce ensures it evenly coats your favorite dishes, while its versatility mirrors its incredible taste. You can generously slather this BBQ sauce on a burger, serving it as a topping or using it as a heavenly dipping option for fries or onion rings. Regardless of the dish you choose, the Whiskey River BBQ Sauce guarantees to fully satisfy your BBQ cravings.
8. Red Robin Heinz 57 Steak Sauce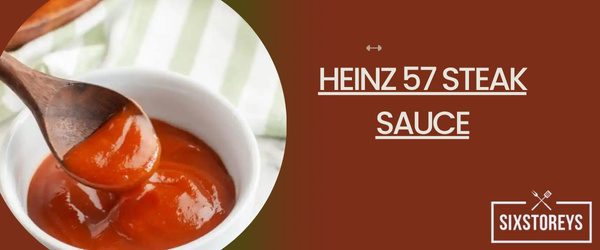 A true classic, the Heinz 57 Steak Sauce is a must-try for any steak lover. Bursting with a bold, tangy flavor, it's no wonder this iconic sauce has become a staple among food aficionados across the globe. The complexity of this renowned sauce makes it much more than a simple condiment; in essence, it turns an ordinary meal into an extraordinary dining experience.
The rich, savory profile of the Heinz 57 Steak Sauce enhances the taste of your favorite steaks and burgers. It manages to capture the perfect blend of spices, ensuring a distinct taste that is never overpowering. This timeless sauce also serves as an excellent marinade, infusing your meats with its signature flavor and ensuring a tender, mouthwatering result.
The Whiskey River BBQ Sauce and Heinz 57 Steak Sauce reign supreme as the top picks for BBQ and steak aficionados. If you're yearning for a fulfilling meal with a burst of intense flavors, do not hesitate to indulge in these remarkable sauces the next time you visit Red Robin.
9. Red Robin Sweet & Spicy Ketchup
Sweet & Spicy Ketchup is a delightful twist on the classic ketchup we all know and love. Set apart by its perfect blend of sweetness and mild heat, this delectable sauce elevates the classic burger-and-fries experience. Its punch of tangy sweetness is complemented by a hint of smokiness and subtle warmth, leaving you craving for more with each bite.
The versatile nature of Sweet & Spicy Ketchup makes it an ideal pairing for various dishes beyond the conventional burger. Enjoy it as a dipping sauce for crispy onion rings, fried pickles, or even potato wedges. This superb sauce can also be used to add an extra dimension of flavor to classic sandwiches and wraps, ensuring a memorable taste sensation.
10. Red Robin Smoke & Pepper Ketchup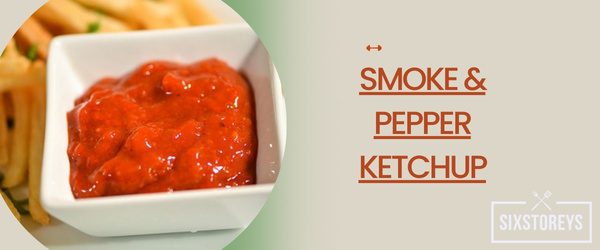 For those who enjoy a kick of smokiness with a touch of heat, the Smoke & Pepper Ketchup is an unmissable treat. This flavorful sauce offers an extraordinary upgrade for ketchup enthusiasts, as it artfully combines a smokey aroma with a tingle of spiciness. The result is pure perfection – an irresistible sauce that leaves you longing for more after each taste.
Smoke & Pepper Ketchup shines brightest when paired with dishes that boast a bold flavor profile. It's an exceptional complement to Red Robin's Smoke & Pepper burger, a hearty and delicious offering that's sure to satisfy even the most discerning burger aficionado. Additionally, you can use it as a dipping sauce for chicken nuggets, fish fingers, or even grilled vegetables, making it an indispensable addition to your condiment repertoire.
11. Red Robin Island Heat Sauce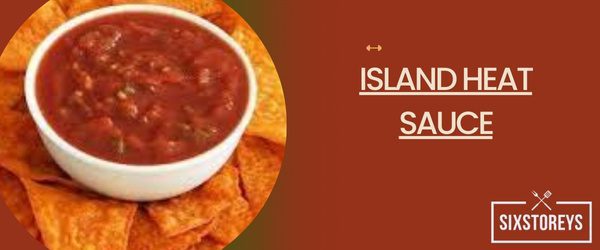 Immerse yourself in a tropical flavor paradise with the ravishing Island Heat Sauce. This sweet, spicy, and fruity sauce transports your taste buds to a sunny island beach, bursting with the vibrant flavors of pineapple, mango, and habanero peppers. The combination is nothing short of magical, as each flavor harmoniously interacts to create an enchanting taste experience.
The extraordinary Island Heat Sauce pairs wonderfully with a variety of dishes, bringing a taste of the tropics to each bite. Enjoy it as a glaze for grilled chicken, shrimp, or fish, highlighting the dish's natural flavors while infusing them with its exotic essence. Alternatively, experiment with its delightful versatility by using Island Heat as a marinade, drizzling it on salads, or even blending it into a refreshing tropical cocktail.
12. Red Robin Belgium Fat Tire Beer Cheese Dip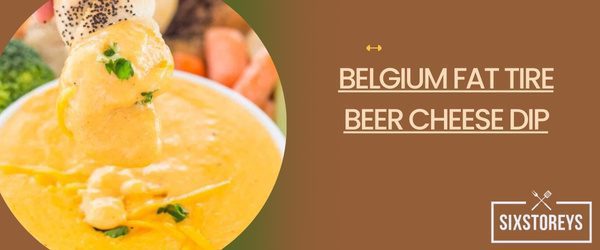 *This heavenly dip is the ideal companion for your favorite finger foods. Crafted with a zesty, flavorful blend of Belgium Fat Tire beer and premium cheeses, this Beer Cheese Dip offers a unique twist on a classic appetizer favorite.
Upon tasting, you'll be greeted with a delightful harmony of rich, savory cheese and irresistibly aromatic beer-infused accents. Bold by design, this dip pairs exceptionally well with crispy fries, golden onion rings, and freshly baked pretzels. If you're a lover of all things cheesy and indulgent, this is Red Robin's dip to dive into on your next visit.
13. Red Robin Salsa Ranch Dressing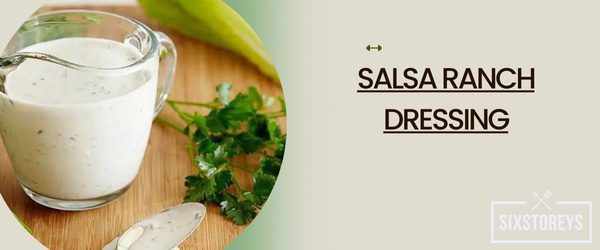 Featuring a delightful fusion of two beloved flavors, the Salsa Ranch Dressing at Red Robin is a versatile addition to a wide range of dishes. Prepare to be captivated by the marriage of fresh, tangy housemade salsa and creamy, cool ranch, creating a gastronomic masterpiece worthy of your plate.
The Salsa Ranch Dressing surprisingly enhances the flavors of your favorite salads, wraps, and even burgers by lending a zesty yet soothing note to each bite. The burst of fresh vegetables with every taste makes it a light and refreshing choice for those who seek balance and flavor without overpowering their meal. Don't miss this flavor sensation on your next visit to Red Robin.
14. Red Robin Bleu Cheese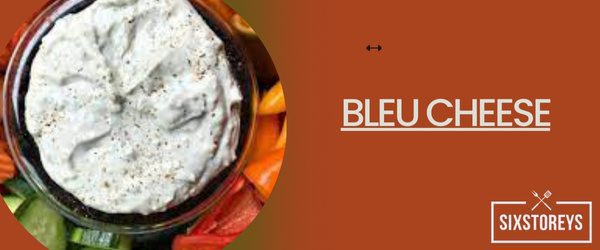 Bleu cheese is renowned for its bold, tangy flavor profile, and Red Robin leaves no stone unturned in crafting their perfect interpretation of this classic dressing and dip. Creamy and rich, their Bleu Cheese offering strikes a fine balance between powerful pungency and delicate dairy notes.
Ideal for dunking in Buffalo wings, as a dressing for Red Robin's signature salads, or even as a topping for your favorite burger, the Bleu Cheese dip proves to be a versatile and delightful choice. For all the bold bleu cheese connoisseurs, this is a must-taste offering during your next dining adventure at Red Robin.
15. Red Robin Scorpion Sauce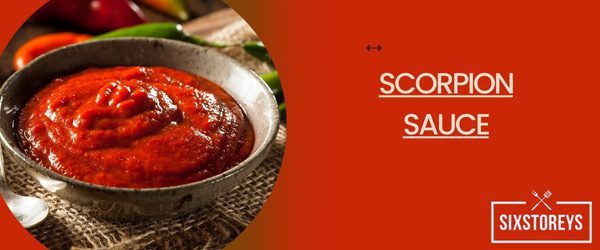 During my visit to Red Robin, I had the pleasure of experiencing the Scorpion Sauce, an exceptionally spicy and intense treat. The Scorpion Sauce gets its name from the Trinidad Moruga Scorpion pepper, which boasts an impressive heat rating of over 2 million Scoville Heat Units (SHU). This sauce is not for the faint-hearted, but if you're a true heat-seeker, you'll relish every fiery bite.
The sauce starts off sweet, with a honey-like flavor that lures you into a false sense of security. But as the heat begins to escalate, prepare for the unmistakably strong scorpion pepper to assert its dominance. As it builds, you'll experience an all-consuming fiery sensation that envelops your taste buds and elicits beads of sweat. Pro tip: keep a glass of milk nearby to help tame the spice.
I recommend pairing the Scorpion Sauce with Red Robin's popular boneless wings, lettuce wraps, or as a dipping sauce for french fries. If you dare to try this potent concoction, you'll have bragging rights among your friends for conquering one of the spiciest sauces available.
16. Red Robin Red's Secret Tavern Sauce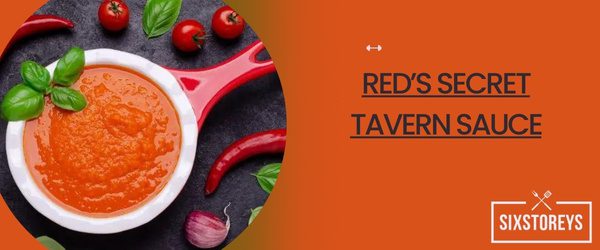 Amid the array of eye-catching sauces offered at Red Robin, the Red's Secret Tavern Sauce is a delightful enigma. This sauce is a harmonious blend of savory and tangy flavors that work in perfect concert to enhance any dish. Its flavor profile consists of a well-balanced combination of mayonnaise, mustard, and a tangy, secret-recipe relish that'll keep you guessing but always coming back for more.
During my recent Red Robin visit, I tried the Secret Tavern Sauce, and it immediately elevated my burger game. A generous dollop of this sauce on my burger's layers heightened the flavor experience, underscored by a zesty tang that added depth to every bite. I can also attest that it works wonders when paired with Red Robin's crispy onion rings, potato wedges, or even salads.
The Red's Secret Tavern Sauce is the jack-of-all-trades among Red Robin's sauce offerings, catering to those who relish in the zestful delights it brings to a myriad of dishes.
17. Red Robin Buzzard Wing Sauce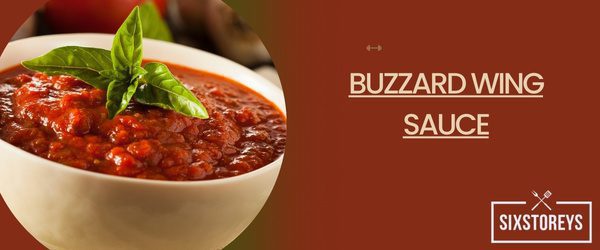 If you're an avid fan of buffalo wings, then Red Robin's eye-catching Buzzard Wing Sauce is a must-try. This bold, reddish-orange sauce blends the heat of premium cayenne peppers with a hint of garlic, making for a flavorful experience that excites the taste buds.
What sets the Buzzard Wing Sauce apart is its ability to maintain a lovely balance between heat and flavor. The sauce's warmth tingles the tongue without overpowering the taste of the food. Meanwhile, its tangy, vinegary elements add a layer of flavor that complements the heat. Ultimately, you're treated to a full-bodied experience that delivers heat, flavor, and a burst of zest—a perfect trifecta for those who thrive on all things spicy.
I savored the Buzzard Wing Sauce atop Red Robin's succulent chicken wings, which were cooked to perfection. The luscious sauce coated each wing, leaving a trail of fiery delight. Additionally, this sauce pairs well with nachos, burgers, and even as a dipping sauce for celery sticks.
18. Red Robin Teriyaki Sauce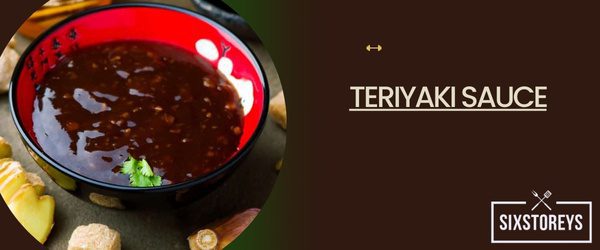 The Red Robin Teriyaki sauce showcases their creativity by adding a gourmet flair to this well-loved Asian condiment. With its combination of sweet and savory elements, this versatile sauce can elevate any dish. In the Red Robin kitchen, they enhance the base flavors of soy sauce, sugar, and rice wine vinegar with additional ingredients such as ginger, garlic, and natural fruit juices, ensuring a delightful balance of flavors on your taste buds.
Whether drizzled on top of grilled chicken dishes, paired with a juicy burger, or served as a dipping sauce for their appetizing appetizers, Red Robin's Teriyaki sauce is a must-try for fans of Asian-inspired cuisine.
19. Red Robin Poppyseed-Honey Mustard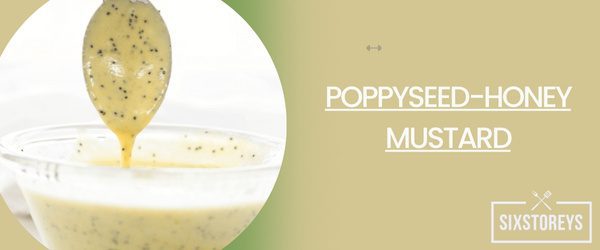 Red Robin exhibits their culinary innovation once more with their Poppyseed-Honey Mustard sauce. This ingenious blend offers the classic tanginess of traditional mustard combined with the natural sweetness of honey to create a delightful fusion. The addition of poppy seeds results in a subtle crunch, adding more texture and depth to this already delectable sauce.
Ideal for pretzel bites, chicken wings, or as an alluring dressing for salads, the Poppyseed-Honey Mustard sauce showcases Red Robin's commitment to reimagining flavor combinations, creating something truly unique and wildly delicious.
20. Red Robin Ranch Dressing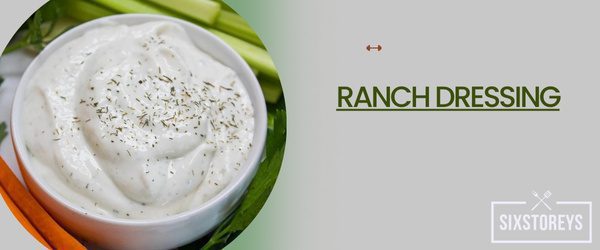 Ranch dressing, a perennial favorite and a versatile accompaniment is reinvented in the hands of Red Robin's sauce connoisseurs. Maintaining the creaminess and tangy flavors one would expect from the classic, Red Robin's twist on the beloved dressing involves the infusion of select herbs and spices, providing a pleasant kick without overpowering the dish.
From dipping fried pickles and onion rings to smothering chicken sandwiches and salads, Red Robin's take on Ranch dressing is universally appealing, making it the perfect companion for any meal at this gourmet burger establishment.
Also Read: Best Checker's Sauces
Understanding the Art of Sauce Pairing
Selecting the right sauce can truly transform an ordinary dish into an extraordinary one. The art of sauce pairing is all about finding the perfect combination that enhances the flavors of your meal. Here are some key aspects to consider when pairing Red Robin's sauces with your dishes:
Complementing or Contrasting Flavors
Identifying whether you enjoy complementary or contrasting flavors will guide your sauce selection. For instance, if you prefer complementary flavors, you might want to pair a burger with the Truffle Porcini Aioli – a rich, earthy sauce that matches the savory profile of your burger. On the other hand, if you enjoy contrasting tastes, try the Sweet & Spicy Ketchup with your fries, which offers a delightful twist to the traditional ketchup experience.
Balance of Textures and Tastes
Pairing sauces with different textures and tastes is another aspect to consider. If you're indulging in a creamy dish, try a lighter, zesty sauce like the Roasted Garlic Aioli to balance the overall taste. In contrast, if you're enjoying crispy onion rings or fried pickles, opt for a heavier, cream-based sauce like the Belgium Fat Tire Beer Cheese Dip to complement the crunchiness.
The Secret Behind Red Robin's Signature Flavors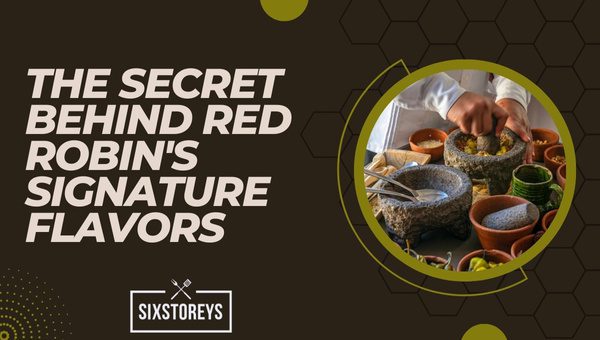 Red Robin's signature sauces are the result of a perfect blend of creativity and experimentation, ensuring that you always get a flavorful and memorable experience. Here are some of the secrets behind the extraordinary taste of Red Robin's sauces:
Unique and Innovative Ingredients
Red Robin distinguishes itself from the competition by incorporating diverse ingredients in their sauces. From the mildly sweet and savory combination of the Poppyseed-Honey Mustard to the intriguing and exotic Island Heat Sauce featuring fruity and spicy flavors, Red Robin pushes the boundaries on what a sauce can offer.
Perfecting the Craft
To create the perfect balance of textures and flavors in their sauces, Red Robin invests time and expertise into refining the recipes. They are not afraid to experiment with bold combinations, such as adding whiskey to their sweet and tangy Whiskey River BBQ Sauce to provide a distinct kick. Each sauce is meticulously crafted to ensure it enhances your overall dining experience.
By understanding the art of sauce pairing and appreciating the unique flavors offered by Red Robin's signature sauces, you can discover an extraordinary dining experience that is sure to delight your taste buds, leaving a lasting impression of their exceptional culinary craftsmanship.
Vegan and Vegetarian-Friendly Sauces at Red Robin
Not only is Red Robin known for its diverse range of sauces, but they also cater to various dietary preferences. If you're searching for vegan or vegetarian options, the following sauces are just for you:
Vegan Sauces:
Housemade Salsa
Teriyaki Sauce
Sweet & Spicy Ketchup
Chipotle Aioli
Smoke & Pepper Ketchup
Vegetarian Sauces:
Roasted Garlic Aioli
Buzz Sauce
Poppyseed-Honey Mustard
Campfire Mayo Sauce
Bistro Sauce
It's important to note that while some sauces might not be strictly vegan, they are vegetarian-friendly, making Red Robin a suitable dining spot for plant-based eaters.
Red Robin Sauce Recommendations for Picky Eaters in 2023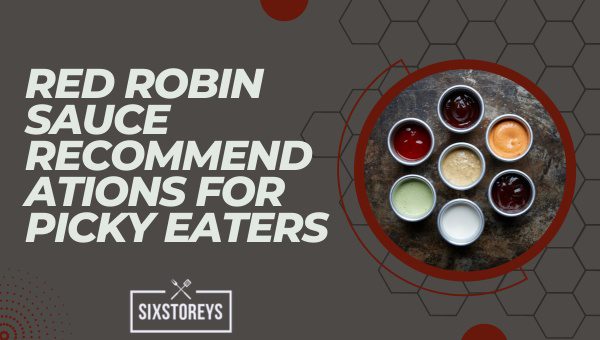 Introducing new flavors to picky eaters, especially children, can be a challenging task. While some of the Red Robin sauce options might be too bold for young diners, there are still a handful of options that can satisfy even the fussiest palate:
Roasted Garlic Aioli: If your little one appreciates milder flavors, this creamy garlic sauce is a perfect choice.
Sweet & Spicy Ketchup: Offering a delicious twist on classic ketchup, this sauce provides the perfect balance of sweet and slightly spicy.
Poppyseed-Honey Mustard: A delightful combination of sweetness and tang, this mustard-based sauce might be the right introduction to more adventurous flavors.
Campfire Mayo Sauce: The smoky flavor of this sauce offers a familiar taste for kids who typically enjoy barbecue sauces.
Ranch Dressing: A universally-loved classic, this creamy dressing often appeals to pickier eaters.
By gradually introducing these flavorful Red Robin sauces to picky eaters, you can slowly expand their palate and help them develop a taste for new and diverse flavors. Remember, it's important to be patient in this process and encourage adventurous eating habits.
Also Read: Best Subway Sauces
Frequently Asked Questions
What are some gluten-free Red Robin sauce options?
Red Robin offers a variety of gluten-free sauces, including Whey River BBQ Sauce, Roasted Garlic Aioli, and Housemade Salsa. It's always best to inform the staff about your dietary requirements before ordering.
Are Red Robin's sauces available for purchase to use at home?
Some Red Robin locations may sell select sauces in-store. Additionally, you may find certain sauces for sale online or in specialty food stores.
How can I find out the nutritional information for Red Robin's sauces?
Nutritional information for Red Robin's menu items, including sauces, can be found on the Red Robin website or by visiting the restaurant and asking the staff for nutritional information.
Can I request modifications or substitutions for sauces in my Red Robin dish?
Absolutely! Red Robin aims to cater to your preferences; you can request sauce substitutions or modifications in your order. Mention your requirements to the server while placing your order.
Can Red Robin accommodate specific dietary restrictions or preferences when it comes to sauces?
Red Robin offers a variety of sauce options suitable for different dietary requirements, such as vegan and gluten-free. Please inform the staff about your dietary needs when ordering, and they will do their best to guide you toward the right sauce choices.
Do these sauces come included with the meals, or are there additional charges for extra sauces?
Red Robin typically includes one sauce with each meal, but there may be an additional charge for extra sauces or substitutions. These charges can vary by location, and it's best to ask the server for details.
Are there any Red Robin sauces that contain nuts or other common allergens?
Some Red Robin sauces may contain nuts or other allergens. It's essential to inform the staff of any allergies you have, and they will help you choose a suitable sauce option.
How spicy are the heat levels in Red Robin's spicy sauces?
The heat level in Red Robin's spicy sauces can vary, with options like Chipotle Aioli, which is moderately spicy, to Scorpion Sauce, known for its extreme heat. If you're unsure about the spice level, it's always best to ask the server for their recommendations.
Conclusion
After exploring the delicious world of Red Robin sauces, it's clear that there's something for everyone, whether you're craving the heat of Scorpion Sauce or seeking the fusion of flavors found in Salsa Ranch Dressing. The key to unlocking a remarkable dining experience lies in experimenting with these mouthwatering options and discovering the perfect sauce that complements your meal.
So, next time you visit Red Robin Gourmet Burgers, don't hesitate to dive into their vast sauce selection and find your new go-to flavor. You might just uncover your new favorite sauce and forever change the way you enjoy your burgers, wings, and so much more.
Food Lover and Storyteller 🍽️✨ With a fork in one hand and a pen in the other, Shivani brings her culinary adventures to life through evocative words and tantalizing tastes. Her love for food knows no bounds, and she's on a mission to share the magic of flavors with fellow enthusiasts.