14 Best Bars in Brandon, Florida [Savor the Spirit of 2023]
Updated On: September 6, 2023
Offering a perfect blend of traditions, exciting nightlife, and diverse mixology, Brandon, Florida, is a paradise for enthusiasts seeking a unique bar experience. Whether you're a local looking to unwind or a tourist seeking memorable nights out, there's no shortage of destinations where you can enjoy a cold beer, a glass of fine wine, or a creative cocktail.
If you've ever wondered where the locals go or where to find the perfect date night spot, then keep reading as this guide unveils the best bars in Brandon, Florida. From traditional British and Irish pubs to modern lounges to tiki huts providing a tropical escape, this scenic locale serves up the best drinks with an equally impressive ambiance. Traverse with me as I take you on a tour of these vibrant watering holes, and hopefully, you will be inspired to sip and savor your way through Brandon's top-notch bar scene.
Also Read: Best Bars In Hoboken
14 Best 2023 Bars in Brandon, Florida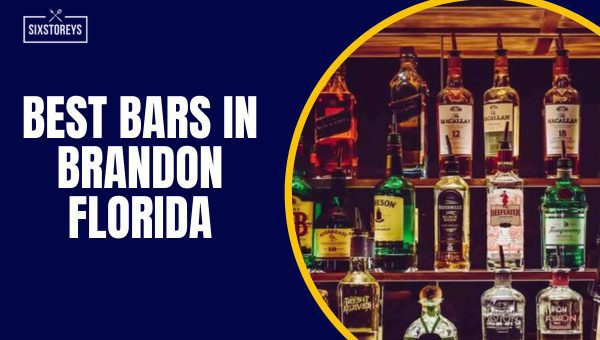 Looking for the ultimate spot to unwind in Brandon, Florida? You're in for a treat! From lively Irish pubs to tropical tiki huts, Brandon's nightlife is as diverse as it is vibrant. Here's my curated list of the 14 absolute best bars that showcase the essence of this pulsating city. Buckle up and let's dive into this exciting journey of timeless flavors and electrifying atmospheres!
1. World of Beer: The Ultimate Beer Destination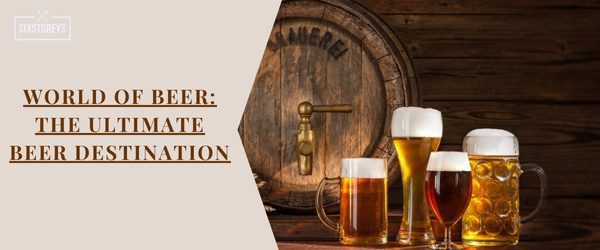 The title says it all - World of Beer truly lives up to its name! As an ardent beer aficionado, I found myself immersed in an unparalleled collection of beers hailing from every corner of the globe. The World of Beer is famed for serving a brilliant variety of beers - whether you're a fan of crisp pilsners, creamy stouts, tangy ales, or refreshing lagers, there's a brew awaiting you. This beer haven is not just a bar, but an experience.
The beer menu, consisting of an impressive assortment of over 500 beers, left me spoilt for choice. There's certainly no absence of a signature, region-specific brews to choose from - Belgian Trappists, German lagers, American IPAs, and so much more. But, it's not just about the quantity; the quality of their brews is equally commendable. The exquisitely balanced flavors of each beer left an unforgettable taste in my mouth.
Complementing the extensive beer menu was an atmosphere that brilliantly blended the charm of a classic tavern with modern aesthetics. A truly lively crowd added to the genial ambiance, making it a perfect spot to unwind after a long day or enjoy an evening out with friends. Of course, the knowledgeable and welcoming wait staff, ever ready to assist with their valuable beer recommendations, contributed significantly towards enhancing my overall experience at the World of Beer.
2. Taiga Lounge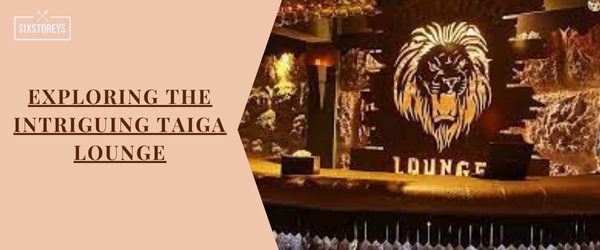 Next on my delightful expedition was the Taiga Lounge, a magnificent blend of contemporary design and eclectic vibes, which made it an idyllic oasis to while away a relaxed evening. Walking into the Taiga Lounge, I was immediately drawn to the modern yet warm interiors, the alluring bar stocked with all kinds of liquors, and the brilliantly illuminated dance floor.
The menu was robust, featuring an array of signature drinks that stood out for their creativity and flair. Each cocktail I sampled was a delightful blend of flavors that skillfully danced on my palate. The food served alongside complements the drinks perfectly, ranging from delectable bites to substantial fares.
Additionally, the live music events hosted by the lounge provided a captivating rhythm to my evening, setting the perfect mood for an amazing night. Whether you're looking to enjoy a quiet drink, dance your heart out, or mingle with fellow visitors, Taiga Lounge offers a fantastic setting for all.
3. O'Brien's Irish Pub: Irish Love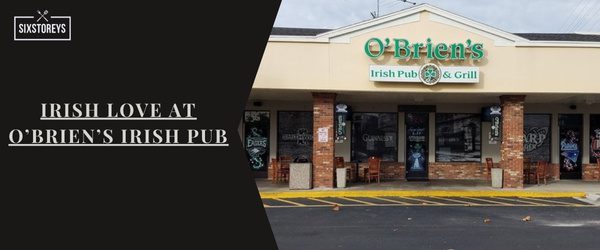 The phrase "everyone's Irish on St. Patrick's Day" is epitomized at O'Brien's Irish Pub, but their infectious Irish charm isn't merely restricted to a single day. Right from the moment I stepped into O'Brien's Irish Pub, I was smitten by the traditional Irish pub culture exuding from its every nook and cranny.
The drinks selection, staying true to its Irish roots, featured numerous traditional Irish spirits. Their Irish coffee and Guinness Stout stood out, exuding an authentic Irish vibe with each sip. Besides, the interior styling of the pub, brimming with a warm and friendly atmosphere, comfortably reminiscent of pubs on the Emerald Isle, added to the immersive experience.
But O'Brien's is not just about the drinks; it's about the celebration of Irish music as well. Every week, they host live music which often includes some foot-tapping Irish tunes. The vibrant crowd, the joyous music playing in the background, the traditional Irish libations, and the cheerful staff made my experience at O'Brien's absolutely delightful. If you're yearning for a touch of Ireland right here in Brandon, Florida, look no further than O'Brien's Irish Pub.
4. O'Toole's Irish Pub: Experiencing True Irish Charm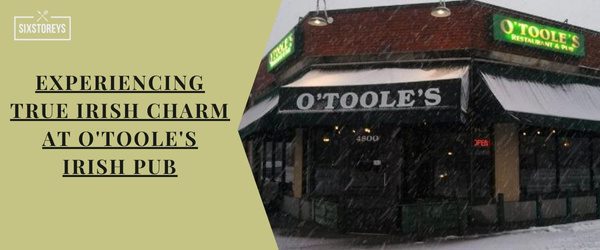 After the delightful experience at O'Brien's, I wandered into the charming realm of another Irish establishment - O'Toole's Irish Pub. Immediately, I was welcomed by the inviting, bucolic ambiance of O'Toole's Irish Pub, reminiscent of a traditional Irish public house. Wooden accents, warm lighting, and Dublin-inspired decor transported me straight to the streets of Ireland.
Their drink menu offers every traditional Irish beverage you could possibly think of, highlighting the thorough authenticity of O'Toole's. The Jameson whiskey was smooth and unmistakably Irish, while their collection of beers - especially the iconic Guinness - was equally impressive. The bartenders were skilled professionals, ensuring that each drink served was balanced, refreshing, and satisfying.
In addition to the drinks, there was an ample selection of traditional Irish grub. The chicken pot pie and fish & chips are a must-try. And let's not forget their exceptional service - whether you're a regular or a first-time visitor, you're treated like a local. The genuine Irish charm at O'Toole's Irish Pub is reason enough to drop by.
5. The Stein & Vine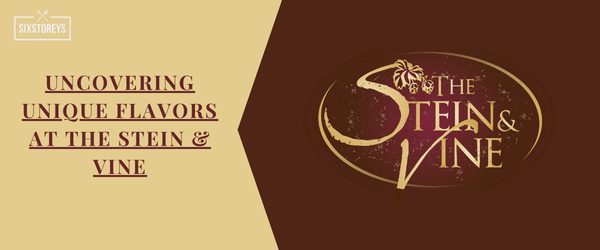 Next up was a delightful stop at The Stein & Vine, an enticing neighborhood bar that offers a hip, relaxing atmosphere. Entering the Stein & Vine, I was struck by the dark, warm wooden interior, which provided a cozy and intimate feeling, despite the lively crowd.
Stein & Vine offers a distinct feature - its vast variety of craft beers and fine wines from all over the globe. From citrusy IPAs to rich, full-bodied red wines, it's a fantastic pit stop for flavor exploration. Even the least ardent beer or wine enthusiast is bound to stumble upon something that tickles their palate.
On the culinary front, their range of food perfectly complemented their exquisite drink offerings - be it the simple pleasures of their legendary "Pig Wings", or their innovative burgers, every dish I sampled was a hit! Their creativity extends from their drink and food menus to their amicable and efficient customer service. The overall experience at Stein & Vine left me thoroughly impressed!
6. Seffner Tiki Hut: Beach Vibes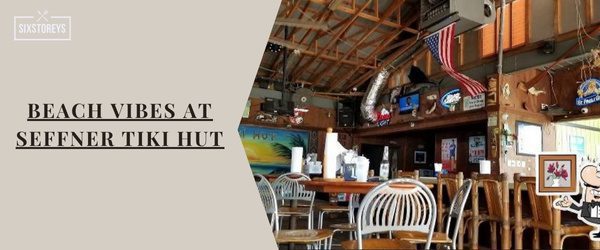 Craving for a mini beach vacation, I headed to Seffner Tiki Hut, a tropical paradise in the heart of Brandon, Florida. With its palm-thatched roof and laid-back atmosphere, the Seffner Tiki Hut immediately gives you a sense of your toes in the sand and a cocktail in your hand!
The Hut's drink menu served up a wide variety of refreshing tropical cocktails. The varieties of Rum Punch and Pina Coladas found a special place in my heart. Their creative tiki drinks offer a fantastic escape into a tropical flavor paradise. Coupled with tempting seafood offerings, the Beach Vibes at Seffner Tiki Hut are irresistible. What truly caught my eye was their sprawling outdoor seating area, festively adorned with fairy lights.
7. Fox and Hounds British Pub: British Taste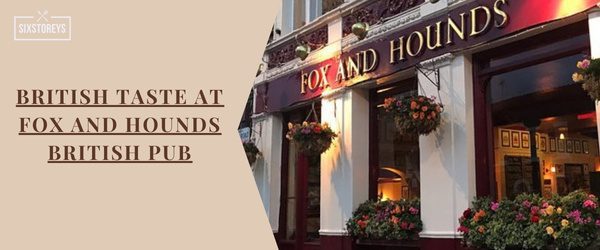 My journey then led me to Fox and Hounds British Pub, an old-school, classic British pub sitting proudly in Brandon, Florida. Fox and Hounds exudes British charm, right from the humble, wooden interiors to the well-stocked bar. The flag of the United Kingdom hanging prominently adorns its walls, setting up an atmosphere reminiscent of a pub in the heart of London.
I was impressed by their range of both local and imported British beers. Traditional British grub also graces the menu, their Fish and Chips standing out as the star of my meal. Nothing complements a good British Ale like perfectly crispy fish and piping hot chips! Adding to the charm was the sporting events screened live, enhancing the lively and community-like feel of the pub.
By the end of the night, my visit to Fox and Hounds British Pub made me realize that a piece of Great Britain was tucked away right here in Brandon.
Also Read: Best Korean BBQ In San Diego, CA
8. Bottle House Bar: Timeless Charms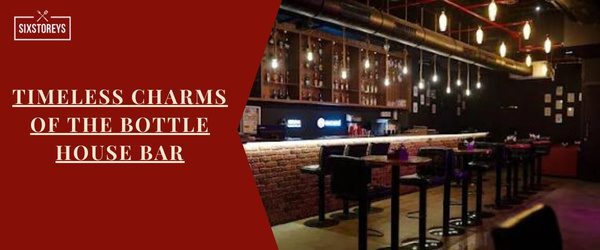 My next stop was at The Bottle House Bar. Baptized by its array of kaleidoscopic bottles that don the walls, walking into The Bottle House Bar feels like stepping back in time. The timeless design with its vintage touches, coupled with ambient lighting, sets the perfect scene for a relaxed evening drink.
What sets The Bottle House Bar apart is its extensive drink menu. With a variety of signature cocktails and a delightful selection of craft beers and wines, there's something to suit every taste. Most notably, their whiskey selection left me in awe of its variety. Their delectable food options add to the overall atmosphere and I highly recommend trying their in-house special chicken wings.
9. Glory Days Grill Florida: Explore Modernity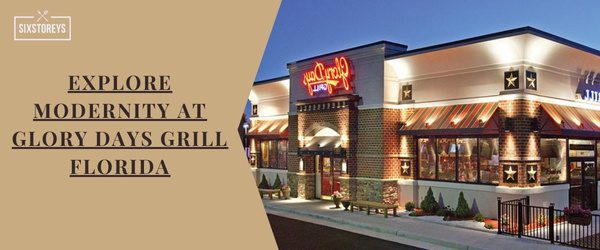 From the vintage charm of The Bottle House Bar, I was transported to a starkly contrasting ambiance at my next stop - Glory Days Grill Florida. Known for its modern, vibrant energy, the Glory Days Grill is a contemporary sports bar that guarantees an exhilarating evening.
Besides its state-of-the-art large screens that telecast ongoing sports events, the array of American classic food and beverages keeps you entertained. I found their happy hour deals particularly enticing, with an assortment of drinks fitting every budget. Especially noteworthy was their perfectly grilled burgers, which I recommend pairing with their craft beers for a fulfilling experience.
10. Tiki Docks River Bar & Grill: Exotic Getaway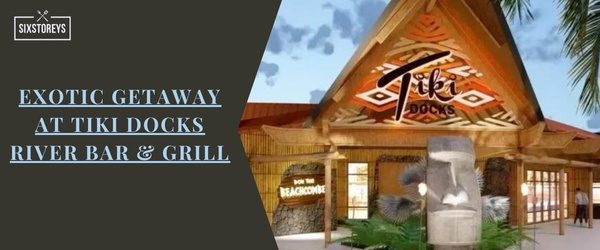 From the modern hubbub of Glory Days, I wanted an escapade again. This time, I found my getaway at the riverfront with the Tiki Docks River Bar & Grill. Located on the Alafia River, Tiki Docks brings the essence of coastal Florida, with a mix of eccentricity to Brandon.
The Tiki bar serves up a menu framed with tropical cocktails, whisking your senses away to a Floridian beach holiday with every sip. Combine this with their imaginative seafood offerings, particularly their popular crab cakes, you're in for an epicurean treat. Their bustling outdoor seating area and live music events amplifies the tropical vibrations, making you feel you're enjoying a mini vacation.
11. Windmill Taphouse: Amazing Brew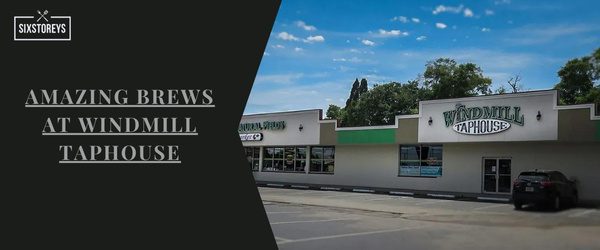 My journey ended at the much-acclaimed Windmill Taphouse, which has been making waves in Brandon's bar scene lately. As the name suggests, the Windmill Taphouse is a haven for craft beer enthusiasts, but it's so much more than that.
Their variety of craft beers are sourced locally as well as imported from the finest breweries around the world. For non-beer enthusiasts, they offer a decent selection of wines and spirits too. What won my heart was their passion for community. They regularly host tap-takeovers from local breweries and promote local bands during their live music nights. If you're looking for a place that feels homely with a friendly crowd, your quest ends here at the Windmill Taphouse.
12. Linkster's Taproom: A Beer Lover's Paradise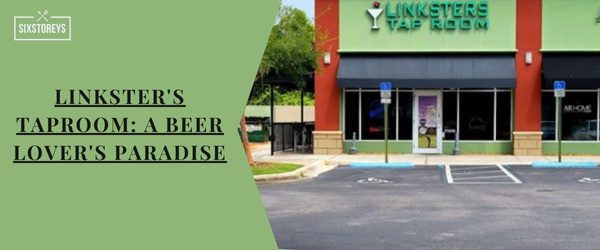 Next up was the famed Linkster's Taproom. As the name suggests, Linkster's is a beer lover's dream. The challenge? Trying to choose from the many domestic, imported, and craft beers on offer. Their impressive collection and the brewing process piqued my interest immediately. Not to mention, the carefully chosen food pairings made every sip of beer all the more delectable. The vibe was friendly and laid back, a perfect fit for the local crowd visiting the taproom. Linkster's Taproom is, without a doubt, a paradise for beer buffs.
13. Strandhill Public Brandon: Irish Touch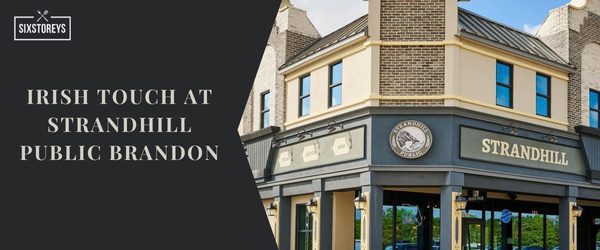 Barely had the froth from my beer at Linkster's settled when my heart led me to the charming Strandhill Public Brandon. Named after a coastal town in Ireland, this authentic pub is deeply enamoured with Irish culture. From the traditional drinks to the heartening food, every element reminded me of an Irish village pub. Strandhill Public Brandon had me at hello with its perfect blend of music, memorable conversations, and cultural elements that were succinctly Irish. I highly recommend a visit to Strandhill Public Brandon for an admirable Irish experience.
14. Dave & Buster's: Fun and Frolic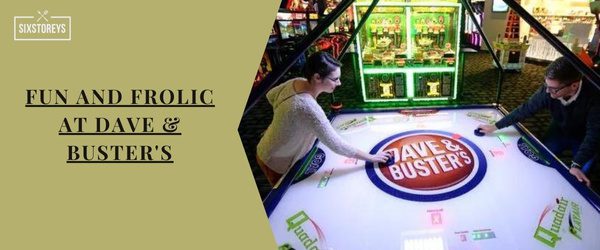 To wrap up my bar-hopping adventure in Brandon, I headed to Dave & Buster's. The perfect blend of fun and games, cocktails, and a dining experience catered to an enjoyable evening out. Aside from the regular bar scene, what set this place apart was the gaming area. It had everything from vintage arcade games to the latest VR attractions. An evening at Dave & Buster's made it crystal clear to me how this place not only serves excellent drinks and food but also ensures its patrons are thoroughly entertained.
Also Read: Best Restaurants in Fort Collins
Why Brandon, Florida is a Must-Visit for Bar Enthusiasts?
One might wonder, what sets Brandon, Florida apart from any other city to be a perfect spot for bar enthusiasts? Well, its unique appeal lies not only in offering a consistent ambiance of warmth and hospitality but also in providing a wide array of drinking experiences catered to different tastes. A multitude of bars, each offering distinctive cocktails, locally brewed beers, and wines, welcomes every visitor with open arms in Brandon.
The diverse scene caters to a broad spectrum - from beer enthusiasts who rejoice at the World of Beer, to lounge lovers who enjoy exotic cocktails at the Taiga Lounge. Those with a proclivity for the classic Irish setting will cherish the traditional allure of O'Brien's Irish Pub & Grill and O'Toole's Irish Pub. Not to forget, the Seffner Tiki Hut, a slice of the beach in the heart of Florida, offers tropical drinks in an environment that'll make you forget the city's hustle.
In this city, the night scene is amped up by the regular events hosted in the bars - be it live music sessions, competitive trivia nights, or sports screenings. These activities encourage conversation and camaraderie among visitors, making the bars a hub of sociability and entertainment. This variety, paired with the quintessential Floridian friendliness, makes Brandon, Florida a must-visit for bar enthusiasts.
How Do These Bars Elevate Brandon, Florida's Nightlife?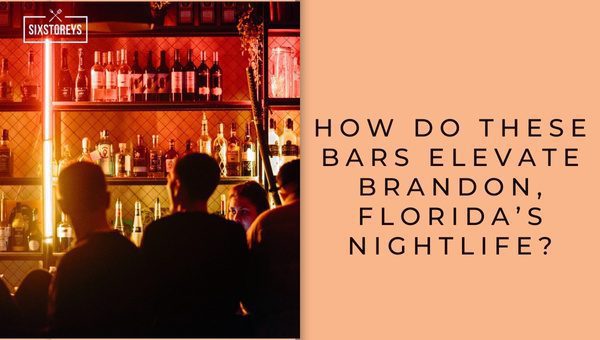 Surely, the bars play a significant role in shaping Brandon's nightlife, transforming it into a lively and pulsating arena that the locals and tourists love. The wide spectrum of bars definitely contributes to this; with each establishment catering to varied interests, there is something for everyone, every night.
For instance, the Fox and Hounds British Pub and the Bottle House Bar not only provide drinks but also a comforting and homely environment often linked to British pubs. For those who are after a modern and vibrant setting, the Glory Days Grill Florida and Linkster's Taproom are illuminated with large screens showcasing live games, creating an escalating environment of excitement and camaraderie.
Then there is Tiki Docks River Bar & Grill and Windmill Taphouse, located near the water, offering breathtaking views. These venues transform into veritable getaways by letting their customers have a relaxing drink while soaking in the mesmerizing evening hues against the water.
Furthermore, weekly events and activities hosted by these establishments keep the nightlife scene continually fresh and engaging. They enhance the local night culture by providing platforms for music bands, creating friendly rivalry with trivia nights or giving a taste of new beverages through beer and wine tastings. Seldom I found another place where the local nightlife is this well-rounded and inclusive.
By offering diverse experiences that cater to a wide range of interests, Brandon's best bars elevate the city's nightlife making it one of Florida's must-experience destinations.
Why are Brandon's Bars Ranked Among the Best in Florida?
When you start to explore the enigmatic territory of Florida's nightlife, it becomes clear why Brandon's bars constantly make the cut in the list of Florida's bests. What makes them stand out? It's a fusion of diverse elements making each bar visit not just an activity, but a memorable experience.
An Abundance of Choices
Brandon's bar scene is dominated by spots that offer remarkable diversity in their ambiance, drink menu, and overall concept. From the traditional charm of O'Brien's Irish Pub & Grill and O'Toole's Irish Pub to exotic settings like the Seffner Tiki Hut and Tiki Docks River Bar & Grill, there is an ocean of options to explore. This makes the city a single-stop destination for diverse evening experiences, hence its buzzworthy reputation.
Embracement of Local Products
Many of the bars proudly support local breweries, providing a platform for their exquisite drinks to shine. For instance, the World of Beer, which true to its name offers an endless variety of beer that makes any ale-lover feel in paradise. The support of local products adds to unique and exciting flavors you can't find elsewhere.
Quality and Innovation
Brandon's bars do not just serve drinks; they craft experiences. Each bar, including the sophisticated Taiga Lounge, the delightful Fox and Hounds British Pub, or the sporty Glory Days Grill, extends their creativity and passion into every glass they serve. Be it their signature cocktails, distinctive craft beers, or classic wine selections, the commitment to quality and innovation is clearly reflected.
Community Involvement
Brandon's bars are more than just drinking spots. They are community hubs that offer vibrant social experiences. Be it open mic nights, trivia tournaments, live music events, or watching games over a pint at Dave & Buster's, these bars go the extra mile in contributing to a spirited social scene locally.
How to Enjoy A Budget-Friendly Night Out in Brandon's Best Bars?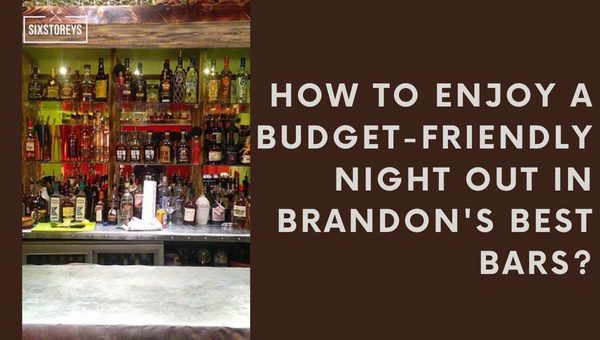 Navigating the vibrant bar scene in Brandon on a budget is simpler than it seems. Here are some practical tips to make the most of your night without burning a hole in your pocket.
Happy Hours are Your Friend
Most of the bars in Brandon offer happy hours. Pay attention to these timings to get the best deals. The websites and social media pages of these bars usually update their happy hour schedules regularly to help you plan your visit accordingly.
Choose Your Drinks Wisely
The right selection of drinks can make a huge difference in your bill. Opting for local brews at places like the Windmill Taphouse or the Linkster's Taproom could be lighter on the pocket than imported ones. Similarly, cocktail lovers can look for spots that offer deals on their signature or house cocktails.
Try Off-Peak Hours
Visiting bars a little early or on off-peak days can help you enjoy your favorite spots without the heavy crowd, which sometimes comes with special deals and lower prices.
Be Food Smart
Some bars in Brandon like Strandhill Public Brandon and The Stein and Vine also serve a delicious variety of food. Opt for sharing platters or appetizers which would be lesser expensive than a full meal.
Having a fun-filled, boozy evening in Brandon doesn't necessarily mean splurging. With the right planning and smart choices, you can definitely enjoy a budget-friendly night out at the best bars in this Florida city.
Also Read: Best All You Can Eat Sushi in Minneapolis
Frequently Asked Questions
What are the best bars in Brandon, Florida?
Brandon, Florida, offers a plethora of bars that are worth visiting such as World of Beer, Taiga Lounge, O'Brien's Irish Pub & Grill, Tiki Docks River Bar & Grill, The Stein & Vine, and many more.
Which bars in Brandon, Florida, offer live music?
Several bars like O'Brien's Irish Pub & Grill and Taiga Lounge often host live music events to get those good vibes going.
Can I find craft beers in Brandon, Florida bars?
Absolutely, craft beer lovers will feel at home in establishments such as World of Beer and Linkster's Taproom.
Does Brandon, Florida have any bars with great waterfront views?
Yes, Tiki Docks River Bar & Grill is a great example of a bar with fantastic riverfront views.
Are there any Irish pubs in Brandon, Florida?
Indeed, Brandon, Florida, takes pride in its Irish pubs such as O'Brien's Irish Pub & Grill and O'Toole's Irish Pub.
Are the bars in Brandon, Florida suitable for a date night?
Most certainly, bars like The Stein & Vine and Bottle House Bar provide a great ambiance for a date night.
Is it possible to watch live sports at any bars in Brandon, Florida?
Yes, Glory Days Grill Florida, Fox and Hounds British Pub among others, screen live sports for their patrons.
Are there any bars in Brandon, Florida with unique themes?
Certainly, each bar has its unique theme. For instance, Fox and Hounds British Pub bring British charm while Seffner Tiki Hut provides beach vibes.
What bar in Brandon, Florida is good for both fun and food?
Dave & Buster offers patrons the option to enjoy delicious food, exciting drinks, and a wide variety of games all in one place.
Conclusion
So there you have it - a detailed guide for roaming the bar scene in Brandon, Florida. Keep in mind, each watering hole listed here has its own unique charms and unrivaled ambiance, ready to make every night out an unforgettable experience. These bars not only capture the essence of the locale but also bring the world to you with their variety of beers, wines, and cocktails, coupled with various themes and cultures.
Whether you are thirsting for a craft beer, wanting to let loose with some tantalizing cocktails, or desiring an intriguing night out, these bars in Brandon, Florida, have got you covered. So, go ahead, soak in the vibrant nightlife of this wonderful city one sip at a time. Rest assured, these favored spots and the warmth of the Brandon bar community are sure to make you feel right at home. The time has come to uncork, unwind, and explore the intoxicating spirit of Brandon's nightlife bliss.
Wanderlust Foodie and Cultural Ambassador 🌍🍴 Neha's passport is a menu, and her journeys are flavored with global tastes. As he navigates culinary landscapes, her narratives bridge the gap between cuisines and cultures. Join her as she proves that the world is best explored through its diverse dishes.