30 Best Korean BBQ In San Diego, CA [November 2023's Top Spots]
Updated On: September 22, 2023
Shaking off the surfer vibes and taking on a foodie disguise, San Diego is emerging as a culinary hotspot, bursting with global flavors. And if it's the fiery taste of gochujang, the umami-laden sauces, or the smoky allure of perfectly charred bulgogi that draws you in, you're in good hands. Amidst the landscape of palm trees and sun-kissed beaches, San Diego is a haven for Korean BBQ lovers. From traditional hanjeongsik meals to modern insta-worthy dining experiences, the city is enamored with the banchan-slathered spectacle that Korean cuisine conjures.
In this post, we shall traverse the culinary map of the city, sifting through the gems in search of the absolute "Best Korean BBQ in San Diego." Whether you're a fan of the classic samgyeopsal (pork belly) or have an adventurous palate yearning for something exotic like hongeohoe (fermented skate), this comprehensive list will have something to make your mouth water. So, put on your dining bibs, and chopsticks at the ready, and let's dive in!
Also Read: Best All You Can Eat Sushi In San Diego
30 Best Korean BBQ In San Diego (November 2023)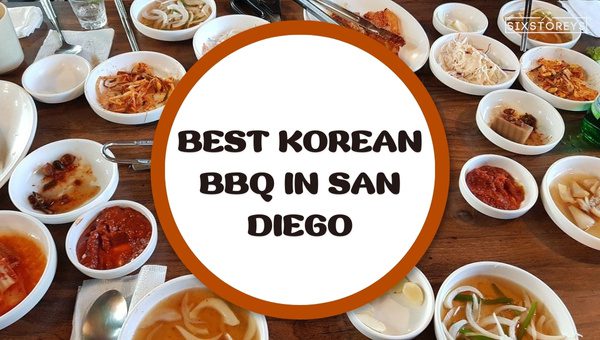 Sun-soaked San Diego, with its stunning coastline and vibrant cityscape, is a city that surprises many with its rich culinary diversity. It's plenty more than fish tacos and craft beer. The city's Korean BBQ scene, in particular, entrances both locals and tourists alike with its delectable dishes packed with flavorful delights.
Take a gastronomic journey through the top 30 Korean Barbecue establishments in San Diego, offering everything from succulent meats to sizzling delicacies that will undoubtedly tantalize your palate.
1. Gaja Korean BBQ: Unforgettable Feast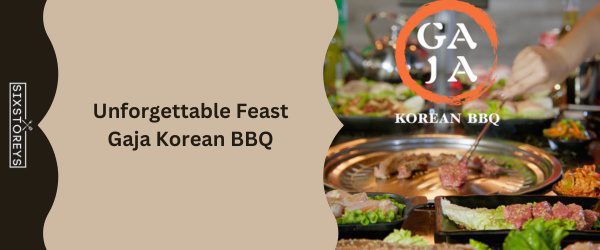 Nestled in the heart of San Diego's trendy Convoy District, Gaja Korean BBQ is a tribute to the vibrant, aromatic, and intricate delicacies that make Korean cuisine exceptional. Walking into Gaja, you're greeted by a warm, welcoming ambiance, reminiscent of Seoul's night food markets, embellished only by the enticing smell of sizzling meats.
Iron grills with tendrils of smoke curling up towards the ceiling, the mouthwatering sight of succulent meats sputtering and caramelizing right on your table - you're about to embark on a gastronomical odyssey that is not your run-of-the-mill barbeque.
The star of my visit, the Samgyupsal (grilled pork belly), holds up a mirror to Gaja's dedication to authenticity and quality. Each bite resonates with the perfect balance of meatiness, succulence and a smoky char, a testament to the quality of the locally sourced meat. Dabble it in ssamjang, wrap it in a leaf of lettuce, and the burst of flavors becomes an affirming nod to the "Unforgettable Feast" Gaja promises.
The service at Gaja, equally memorable, unfolds like well-scripted choreography. The staff is attentive and ensures your BBQ is cooked to perfection, all while explaining the nuances of Korean dining culture. After all, isn't that the best way to devour a culture - one bite at a time?
Venture beyond the Barbecue, and you'll discover the substantial diversity in Gaja's offerings. The Haemul Pajeon (seafood pancake) with its crisp exterior and generously laden with seafood, makes for a delicious appetizer. Wash it all down with their zesty, house-made Soju cocktails, infused with yuzu, cucumber, or the eccentrically spiced jalapeno.
All in all, a meal at Gaja Korean BBQ, is more than just satisfying your meat cravings; it's about soaking in an experience that delights all your senses.
2. Tofu House: A Taste of Authenticity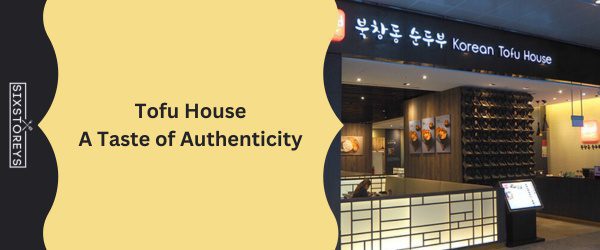 Just a stone's throw away from the University of San Diego, nestled amidst its bustling food scene, is the Tofu House. And mind you, don't let the simple name fool you. This eatery is an absolute must-visit for anyone looking to relish an authentic Korean dining experience in San Diego.
Embellishing the compact yet vibrant menu is the Soondubu Jjigae (soft tofu stew). This piping hot bubbling bowl of soft tofu immersed in a deep-red, spicy broth packed with seafood and a generous helping of kimchi, is an absolute star here. Rich and intensely comforting, that spoonful of silken tofu punctuated by the tingle of spices is an umami bomb that absolutely left me speechless.
Another noteworthy dish, a nod to their namesake, is the Hyeong Jeon, or Korean-style Tofu pancake. This lightly pan-fried disc of tofu and vegetables offers a sweet and savory balance that compliments the spiciness of the tofu stew.
Tofu House's dedication to maintaining the authenticity of flavors extends beyond just their food. Traditional Korean metal utensils, wooden tables and chairs, and "pop music" softly humming in the background transport you to the heart of Busan while still being in the heart of San Diego.
But what sets Tofu House apart, even more, is their exceptional service. The warm and friendly staff, ever eager to share their love for their cuisine, heightens the experience.
Taking you on a journey of authentic Korean flavors, Tofu House is indeed a secret find in the bustling city of San Diego. Simplicity, authenticity, and hearty flavors are the triumvirate here, and boy, do they make an unforgettable impression!
3. Cross Street Chicken and Beer: Fusion Delights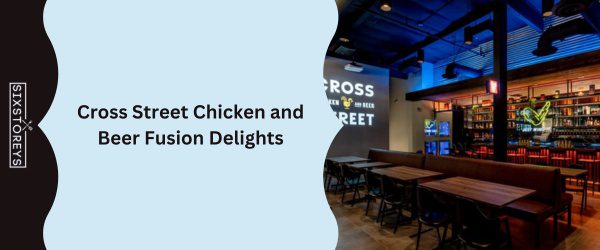 Cross Street Chicken and Beer serves up a Korean BBQ experience that is unlike any other in San Diego. It is a charmer that merges the richness of Korean BBQ with the zestful street food vibe.
The eponymously named Cross Street, a confluence of crispy chicken, garlic-jalapeno toppings, sprinkled cheese, and sweet glaze, is an irresistible delicacy. It seamlessly brings together opposing flavors into a mouth-watering symphony that has guests raving. Pair it up with a chilled craft beer from their impressive selection, and you're all set for a gastronomic journey.
Equally loved is their Korean Fried Chicken. Crispy on the outside, juicy and tender on the inside, it embodies a unique punch of piquant and sweetness that will keep you coming back for more. Make your experience even more memorable by indulging in their Kimchi Fried Rice which is comfort food at its finest.
Cross Street Chicken and Beer may follow a different trajectory in the Korean BBQ landscape of San Diego but succeeds in delivering an unforgettable feast, armed with its unique fusion of flavors, relaxed ambiance, and mouth-watering offerings.
4. Homestyle Hawaiian: Hello, Korea in Hawaii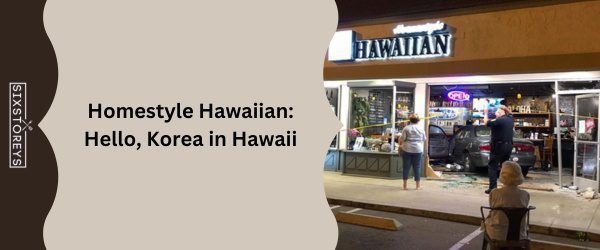 Tucked away in San Diego, Homestyle Hawaiian offers a delightful twist to the Korean BBQ scene by injecting a bit of the Aloha spirit into their cuisine.
The star of their menu is undoubtedly the Korean Chicken BBQ Plate. The chicken, marinated in a savory-sweet Korean BBQ sauce, is grilled to perfection, retaining a succulent interior beneath the crisp exterior. Served atop a bed of jasmine rice and macaroni salad on the side, it's a refreshing change from the usual BBQ spread but in no way compromises on the distinct Korean flavor.
If you fancy seafood, the Fish Jun — a Korean style, lightly battered fried fish — paired with the house special sauce is not to be missed.
However, the show-stopper is the Bibimbap Bowl. A generous serving of vibrant vegetables, flavorful meat, and a perfectly sunny-side-up egg, all drizzled with spicy-sweet gochujang sauce - giving you both, a visage and a taste that lives up to its Korean roots amidst the Hawaiian vibes.
Friendly staff, aloha spirit, and Korean BBQ's heartiness, all mesh together at Homestyle Hawaiian to offer you a dining experience that is as unique as it is tantalizing. It's definitely one stop on our quest for the best Korean BBQ in San Diego that you won't want to miss.
5. SongHak Korean BBQ: The Melody of Taste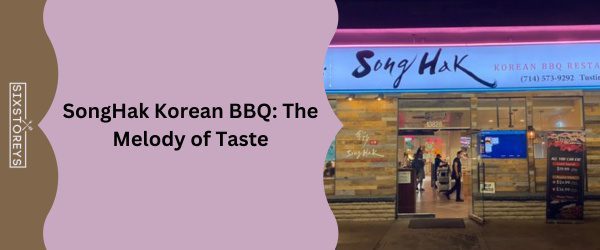 From the moment you walk into the SongHak Korean BBQ, you can feel the warmth of the hearth and the aroma of barbecuing meat that provides almost palpable anticipation for the meal ahead.
The star of this culinary concert is their Aged Prime Beef Short Rib. Marinated and left to develop a deep, flavorful profile, the short ribs, when cooked on the grill, offer a medley of pleasing textures and rich taste that dances on your taste buds. Paired with Kimchi and Ssamjang (a thick, spicy paste), the experience is not strictly gustatory but engages all your senses.
If you're feeling adventurous, try their Cold Buckwheat Noodles. A refreshing bowl that perfectly balances the savory and sweet with a cold, vinegary broth, buckwheat noodles, slices of deliciously marinated beef, and a hard-boiled egg. This dish sings a summertime serenade that reverberates long after you've consumed the last noodle.
In essence, SongHak embodies what excellent Korean BBQ is all about – a beautiful culinary melody that captivates and tantalizes your senses.
6. Gen Korean BBQ House: A Touch of Sophistication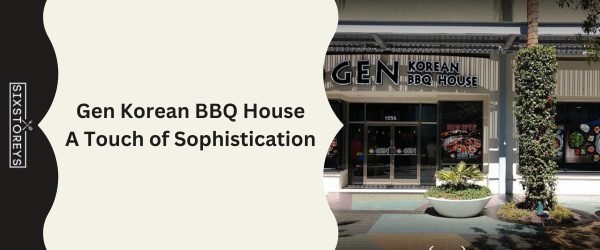 Right from the first step through the door, Gen Korean BBQ House presents an elevated dining experience. The sleek modern decor, subtle Korean accents, and ambient lighting create an atmosphere of polished sophistication that mirrors their BBQ offerings too.
Striking a balance between traditional and innovative, Gen's "All You Can Eat" menu enthralls with an extensive list of hand-selected meats, seafood, and vegetarian options. The Premium Chadol, thinly sliced, flavorful brisket, hits the mark with its melt-in-the-mouth tenderness. If you're adventurous, the Hawaiian Steak, marinated in a sweet and savory pineapple sauce, is a dish that promises to whisk you from the San Diego coast straight to a 'luau' in Honolulu.
The side dishes or 'banchan', often overlooked at many BBQ joints, receive their fair share of the spotlight here. The tangy pickled radish and the spicy kimchi offer a refreshing contrast to the rich, smoky meats.
What distinctly sets Gen apart is the exceptional service. The attentive staff skillfully grills the meat to your liking, guiding you through the best ways to savor each dish, making each meal interactive and unique.
Overall, Gen Korean BBQ House isn't just about BBQ; its dedication to an authentic Korean experience with a cosmopolitan twist makes it a spot to relish San Diego's best Korean cuisine.
7. The Korean Rose: Blossoming Flavors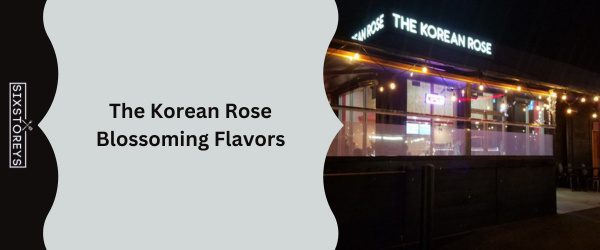 In San Diego's culinary jungle, The Korean Rose blossoms as a unique petal that envelopes Korean BBQ's essence. The moment you walk in, the aroma of grilling meats, the rustic decor, and the cordiality of the staff create an inviting and intimate atmosphere.
The menu, a blend of staple Korean BBQ offerings and a few delightful surprises caters to every palate. The Bulgogi, thinly sliced beef marinated in a sweet-soy glaze, is enchantingly flavorful. Grilled to perfection, each piece is tender, juicy, and packed with flavors that keep unfurling like a well-told story.
Vegetarian options are aplenty too, with dishes like Dwenjang Jjigae (soybean paste stew with tofu and vegetables) providing a wholesome, heartening alternative to meat.
But it's the house special Rose Combo that steals the spotlight. An array of premium meat cuts, scrumptious sides, and soup - it's a testament to the passion and authenticity poured into every dish.
The standout feature of The Korean Rose is undoubtedly their commendable service. Eager to enhance your dining experience, the staff do an admirable job explaining the dishes, navigating through the menu, and even grilling the meats to your liking.
Venturing to The Korean Rose for the Best Korean BBQ in San Diego is a pursuit of passion for flavors, authenticity, and a dining experience that blooms with delightful experiences.
8. Gazua Sushi And Dining Pub: A Unique Twist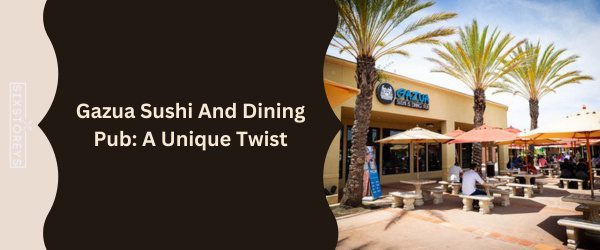 Gazua Sushi And Dining Pub stand out from the crowd, daring to infuse Korean BBQ flavors into Japanese sushi traditions, creating a dining experience that's both exciting and unfamiliar.
The Korean BBQ Roll is a standout dish and for good reason. Laid over creamy avocado and cucumber roll is a generous strip of marinated BBQ beef, garnished with scallions and sesame seeds. Each bite holds a captivating contrast between the smoky richness of the BBQ and the crisp, subtlety of the sushi roll. It's uniquely different and delicious.
Apart from sushi, Gazua's Bulgogi Bento Box is a must-try. This combination of sweet and savory Bulgogi (marinated BBQ beef), sticky Japanese rice, fresh green salad, and Miso soup offers a hearty meal that flawlessly fuses Korean and Japanese flavors.
A fan of seafood? Then, do not miss their Spicy Tuna Kimbap. This Korean version of a sushi roll filled with spicy tuna, avocado, cucumber, and radish pickle is a flavorful explosion!
With its innovative fusion of Korean BBQ with Japanese sushi, coupled with a laid-back pub atmosphere, Gazua provides a Korean BBQ experience that is quite unlike any other in San Diego.
9. Tsuruhashi: Where Japan Meets Korea
At Tsuruhashi, the vibrant tapestry of Japanese and Korean cuisines tantalizingly unfurls before you with a distinctive palette of tastes that is truly unforgettable. Renowned for its fusion offerings, Tsuruhashi lets you relish the grandeur of both cuisines.
Their signature Korean Galbi Tacos perfectly encapsulates this fusion. Served in the delicate folds of a soft tortilla, the tantalizing flavors of marinated, grilled short rib meat, subtly seasoned with Korean spices, harmoniously meld with the exhilarating flavors of a traditional Japanese salad containing daikon and wasabi mayonnaise that crowns this cuisine symphony. Each mouthful brims with a harmonizing melody of taste and texture that transports you to a gastronomic Nirvana.
Yet, it's their Galbi and Kimchee Udon that expertly marries the hearty, flavorful Korean BBQ with the delicate Japanese noodles. A bowl filled with smokey Galbi, tangy Kimchee, and chewy Udon nestled in robust broth, it's an elixir of umami that hits all the right notes.
Stepping into Tsuruhashi, you're not just consuming a meal, but embarking on a culinary voyage across two distinct cultures.
10. Manna Heaven BBQ: Heavenly Tastes Await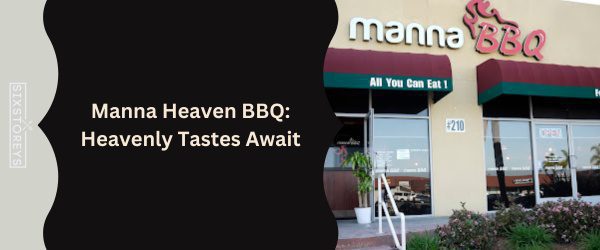 Just as its name suggests, Manna Heaven BBQ is nothing short of a heavenly destination for Korean BBQ enthusiasts. The restaurant's divine palette of flavors paired with thoughtful service casts a tantalizing spell that enchants all.
The Bulgogi here is celestial in terms of flavor. Juicy slices of beef tenderloin, marinated in a concoction of sweet and savory Korean BBQ sauce, it's grilled to perfection, boasting a fine balance of sweetness and umami. When wrapped in a lettuce leaf with morsels of garlic and green chili, it's as if one is tasting a slice of heaven.
However, it's their Grilled Mackerel that often steals the show. Glazed with heavenly spices, and grilled flawlessly to a charred exterior while absolutely flaky inside, this dish is a celestial delight that any seafood lover would appreciate.
Whether you're a connoisseur of Korean BBQ or a curious food enthusiast, Manna Heaven BBQ presents a heavenly Korean BBQ experience that tantalizes your senses and leaves you longing for more.
11. Padadak Korean Chicken: Perfect Crispy Delight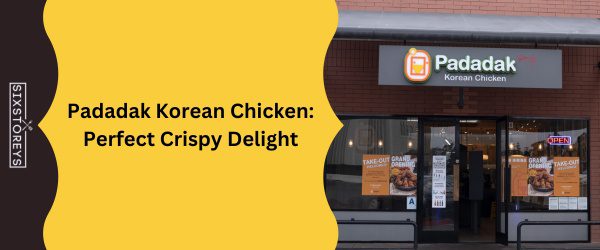 Padadak Korean Chicken is your ultimate destination for experiencing the most delectable union of crispy and juicy in San Diego. Known for its unique, homely atmosphere and impeccable service, it's the spot where Korean chicken gets the royal treatment it deserves.
Their Spicy Korean Fried Chicken is simply incredible. Imagine biting into a piece of perfectly crispy, crunchy chicken only to discover a succulent, flavorful interior that's been marinated in secret Korean spices. Packed with just the right amount of heat to tickle your taste buds, but not too overwhelming to disguise the flavors, this dish is every Korean BBQ lover's dream come true.
Additionally, their Garlic Soy Chicken Wings deserve a special mention. Marinated overnight, then deep-fried until golden and crispy, these wings are tossed in a sweet, tangy garlic-soy sauce that's so delectably addictive, it'll have you licking your fingers clean.
12. Dae Jang Keum: A Royal Trot through Korean BBQ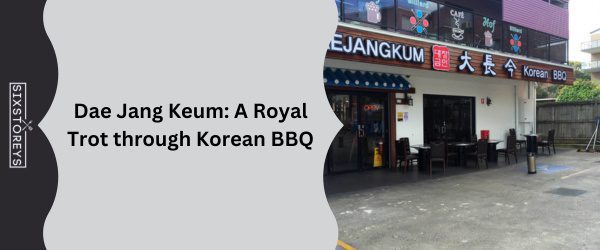 Dae Jang Keum is an enchanting walk through delectable Korean culinary traditions. With its striking traditional decor and mesmerizing aroma of sizzling meat, this classic Korean BBQ spot transports you straight to the heart of Korea.
The Royal Galbi here is nothing short of regal. It features succulent short ribs, marinated in a secret house blend, then grilled to perfect tenderness. The smoky exterior coupled with the juicy interior create an unmatched culinary experience.
Another remarkable serving is the Dolsot Bibimbap. This classic, comfort dish is served in a hot stone bowl, offering a flavorful medley of sautéed vegetables, meat, and a perfectly fried egg atop steaming rice. The entire bowl is sweet, spicy, hearty, and undeniably comforting. It's ideal for those seeking a truly traditional Korean feast.
Also Read: Best Bars In Hoboken
13. 356 Korean BBQ & Bar: Round-The-Clock Sizzlers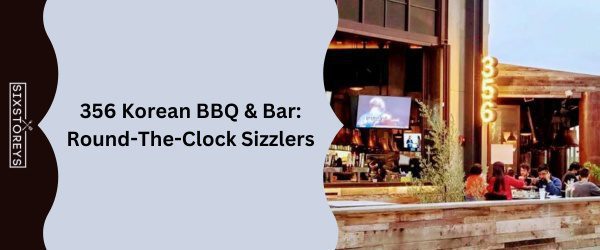 356 Korean BBQ & Bar has earned a a special place in San Diego's burgeoning food landscape. Adored for its round-the-clock service, mouthwatering dishes, and lively ambiance that mirrors Seoul's urban nightlife, it's a magnet for just about anyone looking for punchy Korean flavors.
Taking center stage is their Samgyupsal-gui. A dish of thick, fatty slices of pork belly grilled to perfection. The melt-in-your-mouth meat paired with banchan, lettuce wraps, and zingy ssamjang sauce creates a harmony of flavors that never fails to impress.
Another crowd-charmer is their Chadol Baegi, thin slices of beef brisket that crisp up beautifully on the grill. The sublime texture and smokey-sweet flavor bear testament to 356's mastery over Korean BBQ.
14. Buga Korean BBQ: A Hidden Gem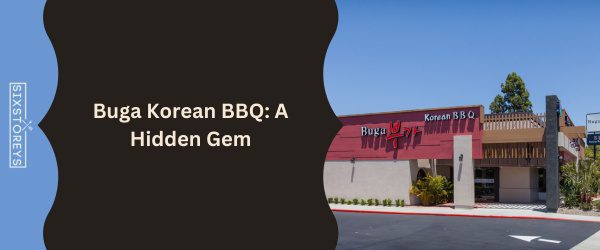 Off the trodden path, Buga Korean BBQ enjoys its status as San Diego's 'secret barbeque joint'. A nondescript facade belies the bustling gastronomic delight that lies within. This hidden gem is an absolute must-visit for every Korean BBQ enthusiast who prizes authentic flavors and laid-back vibes.
The Deungsim-gui, their grilled prime sirloin, is a carnivore's dream come true. The perfectly marinated meat, seared to lock in the juices and then grilled to tender perfection, has a melt-in-your-mouth quality that's pure bliss.
Accompanied by crunchy lettuce, spicy ssamjang, and that perfectly char-grilled meat, it's a riot of flavors and textures that are quintessentially Korean.
15. Katzya: Zen and BBQ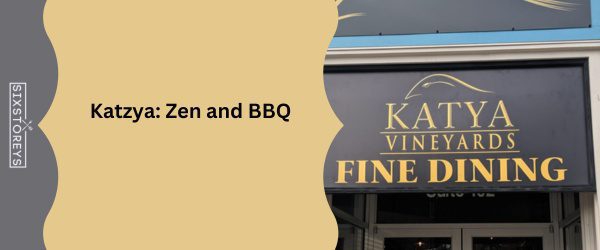 Embarking on an unprecedented culinary journey, Katzya wonderfully amalgamates the tranquillity of Zen with the narrative of Korean BBQ. Step into this oasis of calm and let the soft tunes of traditional Korean music, the serene decor, and the mouthwatering aroma of sizzling Korean BBQ transport you to culinary nirvana.
Their Spicy Pork Belly steals the show with its exceptional combination of flavors. The pork belly is marinated in a fiery, sweet, and tangy sauce and then slowly grilled over an open flame till the edges are deliciously crispy. When served with traditional accompaniments, it's an unforgettable experience.
Another fascinating offering is their Kalbi. Here, the bone-in short ribs are seasoned with a savory, slightly sweet marinade, then grilled to caramelized perfection. This classic Korean BBQ dish is an elegant dance of flavors and textures with every bite truly transposing you to a state of Zen-like tranquillity.
16. Korea House: A Cozy Corner of Korea in San Diego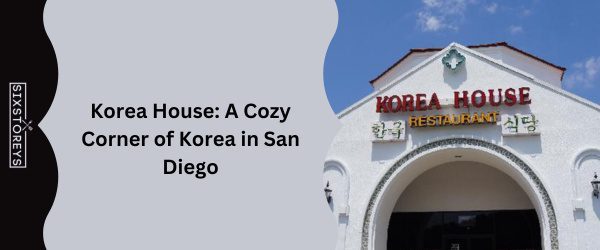 Within the busy thoroughfare of San Diego lies Korea House, a Korean BBQ spot that balances modern sophistication with warm, traditional accents. Its homely atmosphere, attentive service, and an array of classic Korean offerings make it one of the city's most beloved dining spots.
Their Bulgogi is an all-time favorite. Thinly sliced, tender, marinated beef, charred to smokey-sweet perfection, wraps you in a comforting hug of homely flavors.
Another must-try dish is the Tteokbokki. Featuring chewy rice cakes drenched in a fiery, sweet-umami sauce, this dish hits all the right notes of flavor and texture, making for a perfect side to any BBQ feast.
17. Jeongwon Korean BBQ Buffet: Best Budget BBQ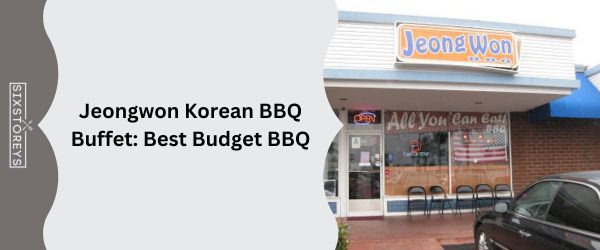 Places like Jeongwon Korean BBQ Buffet are a testament to the fact that great food experiences need not always come with a hefty price tag. This buffet-style restaurant in San Diego offers an unbelievable range of Korean BBQ options that challenge your palate and make you rethink affordability.
One of the unique offerings here is the Samgyeopsal. Generously cut slices of pork belly that, when grilled, melt in your mouth and delight your taste buds with the perfect balance of meaty and fatty flavors.
Also, on the must-try list is their wide assortment of banchans. From flavorsome Kimchi to savory sweet Pajeon(scallion pancakes), each side dish is a delectably exciting way to build up to your BBQ climax.
18. The Fire Spot: Igniting Taste Buds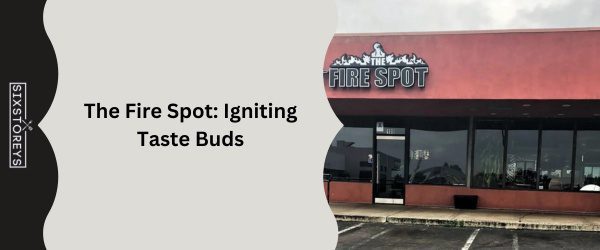 Amping up the heat on San Diego's food scene, The Fire Spot lives up to its name by serving some of the fiercest Korean BBQ in town. Invite your adventurous friends, come with an empty stomach, and be prepared to have your taste buds ignited!
One standout dish is the Spicy Pork Bulgogi. This fiery offering of thinly sliced pork marinated in a spicy Gochujang sauce and grilled till it has a succulent char is a hot favorite among spice lovers.
If seafood is more your style, you shouldn't miss their Grilled Squid. Marinated in a sticky, umami-rich sauce and then grilled, the squid is delightfully chewy, slightly smoky, and teems with flavors of the sea. An absolute must-try, if you ask me.
19. Olleh CONVOY Korean BBQ: An Ode to the Classic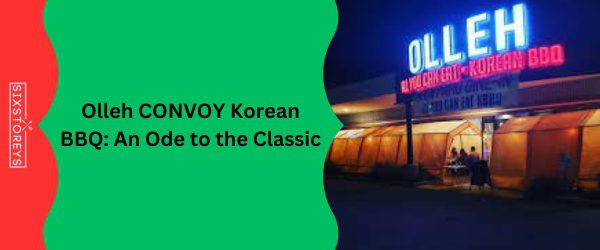 Olleh CONVOY Korean BBQ, a dining landmark in San Diego, is a tribute to the timeless artistry of Korean BBQ. The aromatic whiffs of sizzling meat and the bustling energy captivate you the moment you step in.
Their standout dish, hands down, is the Galmaegisal. This unique cut of pork skirt meat, when grilled, reveals a crispy exterior and a juicy interior that oozes flavors with a richness that is almost sinful.
For a fishy affair, the Grilled Mackerel bathed in a sweet-soy glaze and barbecued to crispy perfection is an absolute marvel. Its smoky-sweet flavors and flaky flesh make it an oceanic delight that pairs surprisingly well with spicy banchan.
20. Kogi BBQ: Spicing Up San Diego's BBQ Scene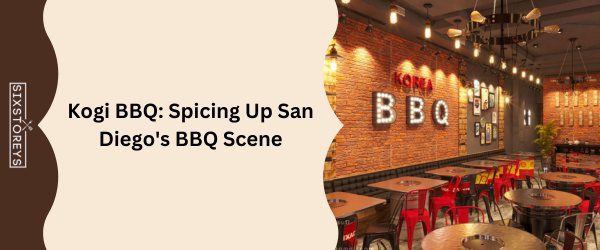 Next in line is Kogi BBQ, a standout joint that adds a thrilling dash of spice to Sea Diego's BBQ repertoire. If you're like me and love the fiery flair of Korean food, Kogi BBQ will feel like a culinary homecoming.
Their star dish is the Spicy Pork Belly, a tantalizing treat of thick slices of pork belly marinated in a fierce Gochujang-based sauce. When grilled, it transforms into a beautifully caramelized, spicy, and tender delight that will set your taste buds tingling.
Pair it with their homemade Kimchi, a perfect balance of crunch, spice, and tang to soothe the fiery pork. This combination is a symphony of flavors that you would not want to miss.
21. Bann: Granting Your BBQ Wishes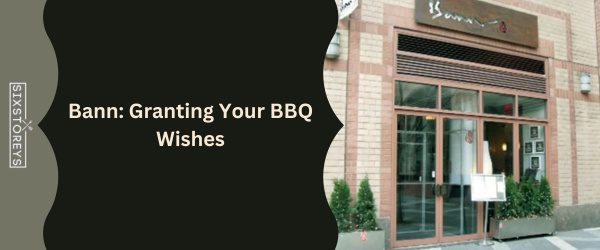 Next on our roundup is Bann, a charming jewel in the landscape of San Diego's Korean BBQ scene. True to its name, which translates to "food" in Korean, Bann is a wish-granting genie for all foodies.
Their Galbi, grilled short ribs marinated in Korean BBQ sauce, is a crowd favorite. Charred to perfection with a tantalizing caramelized edge, its succulence will make you close your eyes in culinary gratification.
You will also marvel at their Bibimbap, a vibrant bowl of sizzling rice, vegetables, egg, and beef, served in a hot stone bowl. Mixed with a dollop of spicy Gochujang, it's not just a dish, but a gastronomic show you wouldn't want to miss.
22. Prime Grill Korean BBQ Restaurant: The Premium Experience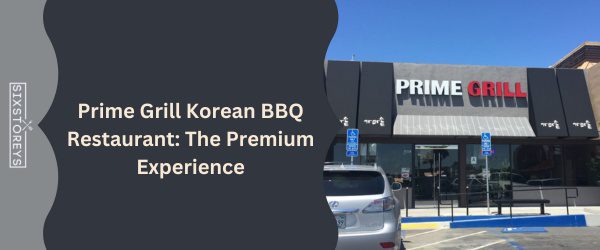 When it comes to premium experiences, Prime Grill Korean BBQ Restaurant stands high and mighty in San Diego's dining scene. With its expansive menu of meticulously sourced meats and warm hospitality, it lures gourmands and casual diners alike.
Their Hanwoo Beef, a highly regarded Korean beef breed known for its intense marbling, is an epicurean's dream come true. When griddled to perfection, the magnificent pieces of meat acquire a buttery texture and a meaty sweetness that is utterly sublime.
Also, the Doenjang Jjigae, a rich soybean paste stew loaded with tofu and fresh vegetables, does wonders to soothe your palate between bites of those intensely flavored meats. A trip to Prime Grill Korean BBQ Restaurant is a gastronomic journey you'd want to partake in over and over.
23. Taegukgi Korean BBQ House: A Tribute to Tradition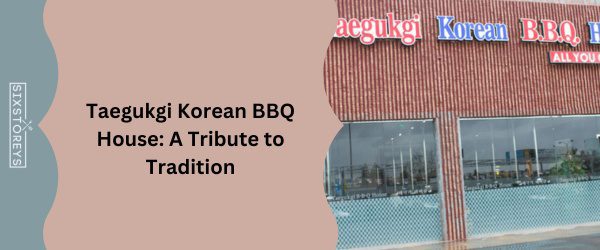 At Taegukgi Korean BBQ House, tradition and taste are fused together in a seamless dance, birthing a delectable cuisine experience that represents the real essence of Korean barbeque. This classic establishment is known for their vast variety of high quality meats and blissful side dishes, adding an authentic touch to every dining moment.
Their Samgyeopsal, or pork belly, is truly a testament to the simple yet winsome ingredient palette of Korean cuisine. The meats are wrapped in fresh lettuce with slivers of garlic, green chili, and a dollop of ssamjang, the heavenly trio that sets off fireworks in your mouth.
In the mood for something from the sea? Their Grilled Squid, marinated in a savory and mildly spicy sauce and grilled to tender perfection, harmoniously blends chewiness with a burst of maritime flavors that'll leave you craving more.
24. Bowl Eater: Korean BBQ, Bowl Style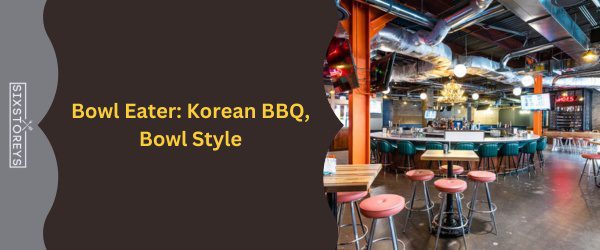 Bringing a unique spin to the traditional Korean BBQ style, Bowl Eater serves up heaping bowls of fiery, saucy, and sweet meats, pairing them with fresh, crisp veggies and pearly grains of rice.
Their Bulgogi Rice Bowl, featuring paper-thin slices of marinated beef, caramelized to perfection, nesting atop a bed of steamed rice and healthy veggies is an absolute crowd pleaser. It's an explosion of flavors and a symphony of textures, echoing the balance and complexity of Korean cuisine.
Also, their Spicy Pork Bowl is an undeniable delight. The plump pieces of marinated pork offer a slightly fiery kick, perfectly complemented by the mild and soothing touch of the rice, resulting in a comforting dish you'd keep coming back for.
25. Shozen Japanese Barbeque: Where Cultures Culminate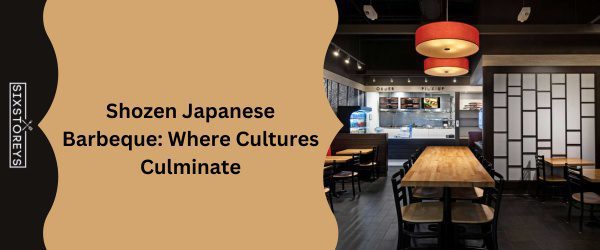 Located in the bustling heart of San Diego, Shozen Japanese Barbeque produces a melody of flavors by blending together the best of Japanese and Korean barbeque. Their hybrid offerings are nothing short of delectable, offering a unique and delightful dining experience.
You wouldn't want to miss their Shozen Special Kalbi Ribs, a marinated beef rib dish with a distinctive sweet and savoury tinge. Tender and succulent, these ribs are the star of the show, making every bite a memorable affair.
Also noteworthy is their Shozen Bibimbap, a colorful medley of veggies and protein, topped with a sunny side up. This hearty bowl of goodness is a comfort food favorite that always fits the bill.
26. Knockout Chicken & Karaoke In Hive: Tune in to Taste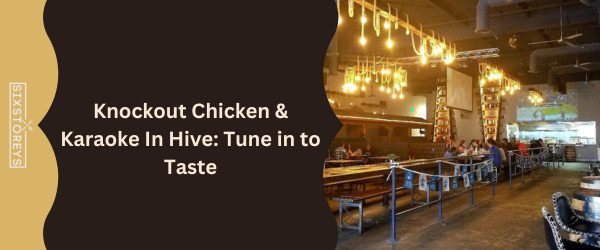 Knockout Chicken & Karaoke In Hive provides a harmonious convergence of entertainment and food. It's an innovative joint, a smash hit in San Diego's BBQ scene, winning the hearts of food lovers with their succulent barbequed chicken and soulful tunes.
Their signature dish, Korean Fried Chicken, is a makeover of the classic fried chicken. Cloaked in a crispy, shattering shell coated with a glossy, tangy-sweet sauce, the chicken is simply irresistible; simultaneously providing sensory delight and nostalgic comfort.
Pair it with their Japchae, a classic Korean stir-fried glass noodle dish with a riot of colorful veggies, and you have well-rounded, scrumptious affair to relish while you hum along to your favorite songs.
27. Gyu-Kaku Japanese BBQ: Islands Apart, Tastes Together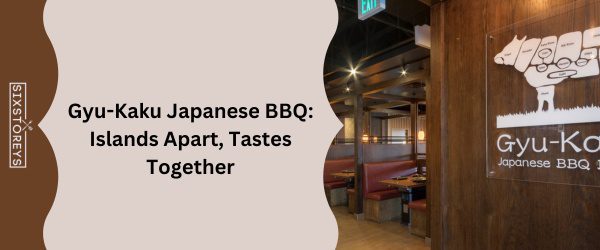 At Gyu-Kaku Japanese BBQ, you'll witness an authentic blend of Korean BBQ with Japanese elements. It's quite an exhilarating culinary journey that marries the smoky delights of a Korean grill with the subtlety and intricacy of Japanese elements.
Their YakiShabu Beef with wafu dressing is a marquee dish that carries a riot of flavors in every bite, confident enough to stand proudly on its own, sans additional condiments. The thinly sliced beef is marinated in a blend of sweet soy and is grilled to perfection to preserve its juiciness and natural flavors.
And the Spicy Tuna Volcano, can only be described as a gastronomic eruption of flavourful tuna, lavished with a piquant sauce and topped with scallions. The contrast of the crispy rice against the creamy tuna mix makes for a delightful crunchy bite.
28. Chon Ju Jip: Simplicity at Its Best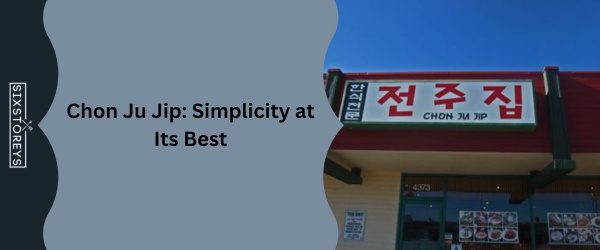 Chon Ju Jip Is all about embracing the stripped-down, simplistic heart of traditional Korean barbeque. Their eclectic menu is proof that sometimes, less is more when it comes to rich flavors and gastronomic satisfaction.
Their star dish, the Samgyeopsal, is a real showstopper. Without the distraction of heavy marinades, the rich pork belly's flavors shine through with each bite. Grilled to a sublime degree of crispiness, it's served with lettuce leaves and accompanying sauces, accentuating the pork's inherent yumminess.
Wrapping things up, the Kimchi Jjigae, a traditional stew with kimchi, tofu, and pork, is soul food at its finest. It packs a nice kick and a symphony of flavors, warming the stomach and the heart with equal ease.
29. Bopjo: Where Flavors Speak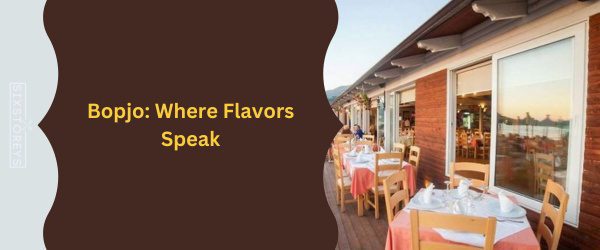 The magic of Bopjo unwinds in simply letting the flavors do the talking. It is a favorite among locals and tourists alike who crave authentic, straightforward Korean bbq. Every dish at Bopjo is a masterful painting, with flavor as the brush, creating a canvas of savory, spicy, sweet, and sour delights.
The grilled Dwaeji Galbi, marinated pork ribs, is a divine tribute to the delicious simplicity of Korean BBQ. With a perfect blend of spices, the half-charred, half-juicy ribs are incredibly savory and brim with the rich, deep flavors of the East.
Equally eloquent is their Bulgogi, thin slices of tender, marinated beef that are nothing less than a gastronomic poem. Infused with their signature marinade and kissed by the charcoal's flames, it's a meaty delight that gracefully balances sweet and savory notes.
30. Friend's House Korean Restaurant: Home Away from Home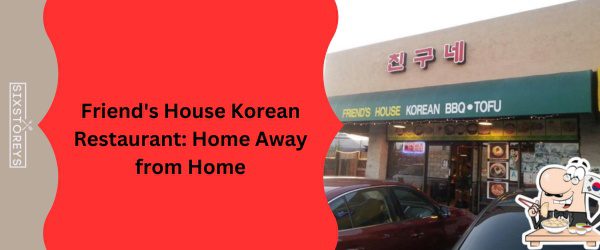 Friend's House Korean Restaurant is a comforting reminder of what home feels like, but with a Korean culinary touch. The warm and welcoming environment, combined with the scrumptious BBQ, transport you to a family home in the heart of Seoul.
Their Budae Jjigae or "Army Stew" is a particular favorite among diners. Named after the American army-based ingredients, it's a hearty medley of sausages, ham, baked beans, kimchi, and ramen. The pot bubbles away with a complexity of flavors - spicy, sweet, sour, and salty, basking in the comfort it instills.
The Japchae, stir-fried glass noodles with various veggies and beef garnishing, is a balanced dance of chewy, crispy, savory, and sweet. Its compelling texture and flavors, much like a friendly chat at home, leave you yearning for more. Friend's House is indeed the spot to share a BBQ feast that feels both foreign and familiar.
Also Read: Best Bars in Brandon, Florida
How to Choose the Perfect Korean BBQ Restaurant?
Choosing the right Korean BBQ restaurant can make a world of difference in your dining experience. In a city as sprawling and eclectic as San Diego, being spoiled for choice can sometimes make it more challenging to find that perfect spot. Here are some factors to consider:
Quality of Ingredients
The star of any Korean BBQ experience is, undoubtedly, the meat. Always seek out places known for their high-quality, fresh ingredients. Prime cuts of meat that are locally sourced or imported from Korea often yield a more authentic, flavorful experience.
Authenticity
If you're seeking the true, unadulterated experience, look for restaurants where the food resonates with true Korean flavors. How can you gauge this? Look out for the banchans, or the side dishes, which are a tell-tale sign of a restaurant's authenticity.
Service
Being served by friendly, knowledgeable staff who can guide you through the grilling process can add significantly to your BBQ adventure. In addition, the hallmark of any good Korean BBQ spot is the level of attention towards your grill, ensuring your meats are cooked perfectly.
Ambiance
Whether you prefer a more traditional setting or a modern, chic vibe, the ambiance forms an integral part of your dining experience. Interior decor, layout, and even background music can add to the overall enjoyment of your meal.
Reviews and Recommendations
One of the most reliable ways to gauge a restaurant's worth is by relying on the personal experiences of other customers. Online reviews and word-of-mouth often provide snapshots of real dining experiences and can guide you towards the right choice.
Why Korean BBQ is a Must-Try Experience in San Diego?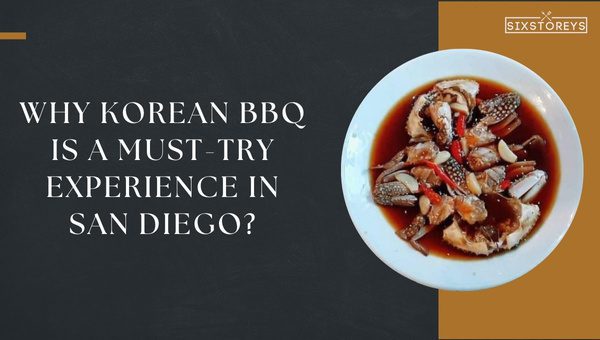 This seaside city isn't just all about burritos and fish tacos. It's also a mecca for Korean BBQ lovers. Here's why trying Korean BBQ in San Diego is a must:
A Bridge to Korean Culture
There's no better way to immerse yourself in a culture than through its food, and Korean BBQ serves as a perfect introduction to Korean culture. With each grilled piece of meat, each banchan side dish, you are constructing your own microcosm of Korea on your plate.
Culinary Adventure
From the moment you slide into your booth, to the buzzing anticipation of the first sizzle on the hot grill, Korean BBQ is much more than a meal. It's an interactive culinary show where you're both the audience and the participant, allowing you to engage with your food on a more personal level.
Diverse Flavors
Korean BBQ excels in showcasing a harmonious blend of sweet, sour, salty, and spicy flavors, coupled with an array of textures. If you're an adventurous foodie seeking a new gastronomic experience, Korean BBQ certainly makes for an exciting journey of discovery.
Endless Varieties
Unlike most BBQ selections, Korean BBQ isn't just about the beef. From pork belly and marinated chicken to exotic seafood offerings, there's something for every taste. As you jump from one restaurant to another in San Diego, you'll likely encounter an almost infinite diversity within this cuisine.
Korean BBQ: A Social Affair
Finally, perhaps the most compelling reason to try Korean BBQ is its communal nature. In San Diego, Korean BBQ places have perfectly captured this spirit. The shared act of grilling and eating allows for moments of connection, making a Korean BBQ meal a highly engaging and intimate experience.
How Korean BBQ Transformed the San Diego Food Scene?
Over the years, Korean BBQ has steadily been permeating the collective palate of San Diego, bracing the city's food culture with a spicy, savory, and intensely flavorful whirlwind of a culinary revolution. This gastronomic invasion commenced discreetly, with family-owned establishments introducing residents to the world of grilled meats, fermented sides, and the convivial dining atmosphere intrinsic to Korean BBQ.
The cuisine arrived, bearing a bonanza of banchan (small side dishes), a spectrum of sauces, and a tempting assortment of marinated meats ready to be shared and savored. As Korean BBQ transcended cultural boundaries and became a mainstream indulgence, it broke the trend of dominance of Mexican and traditional American eateries in San Diego.
Its customary tabletop grilling method, developed as a significant dining trend, fostering the collective dining experience that's a novelty in most other food cultures. The craft of grilling your meat, sampling an assortment of sides, and wrapping them into a lettuce leaf with a dollop of ssamjang (a thick spicy paste) not only offered a new range of flavors but introduced a participatory eating experience that San Diego hadn't experienced before.
The acceptance of flavorsome kimchi, the beloved bibimbap, and the ever-popular bulgogi led to what I affectionately term the Koreanization of San Diego's food scene. The cuisine's exciting, fresh, and complex flavors made a compelling argument, converting skeptics into enthusiasts and transforming San Diego's culinary landscape in a profound way.
What Makes Korean BBQ Stand Out in San Diego's Culinary Landscape?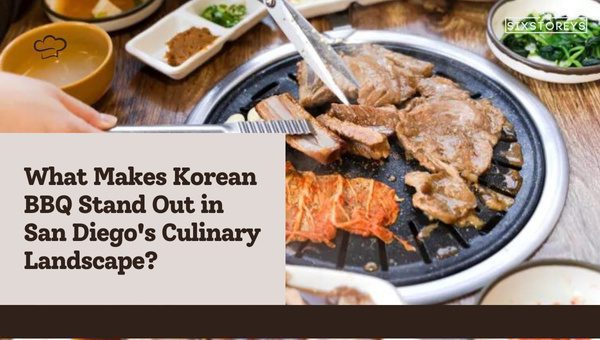 The scent of smoky grilled meat wafting through the bustling streets of San Diego is enough to wheel in the most cautious of diners. However, it's not just about the tantalizing smells and sights. Korean BBQ distinguishes itself brilliance with a unique and effervescent medley of elements.
The most distinguishing characteristic of Korean BBQ is its interactive cooking method. Unlike other cuisines where you passively receive a prepared dish, Korean BBQ is an event. You're not simply a spectator, but play an active part in grilling meats on the built-in table grills, creating an animated, communal ambiance that stands out in contrast to traditional dining experiences.
One cannot disregard the expansive variety Korean BBQ offers. From different cuts of meats like samgyeopsal (pork belly), galbi (short ribs), and daeji bulgogi (spicy pork) — each coming with its own unique marinade — to a bounty of accompanying banchan, the choice is nothing short of overwhelming. It's a customizable dining experience, with each small dish adding a new dimension to your meal. This striking level of diversity sets Korean BBQ apart, offering the chance to indulge in a broad tasting journey—one that may encompass the sweeter notes of marinated beef to the spicy edges of kimchi, all in one bite.
A notable aspect is the seamless blend of inherently Korean flavors with local Californian produce. The result is the tantalizing prospect of premium quality meat, locally sourced vegetables, and a global-meets-local flavor profile that's left the city foodies wanting more. Introduction of fusion dishes, like Korean BBQ tacos, are perfect examples of the often exciting and experimental nature of this cuisine.
Bold, diverse, and interactive - Korean BBQ has indeed carved a delicious niche for itself in San Diego's culinary scene. Its increasing popularity is testament to a gastronomic movement that's here to stay, casting a flavorful spell over America's Finest City.
How to Enjoy Korean BBQ in San Diego Like a Local?
Unleashing your inner foodie and delving deep into the vibrant Korean BBQ scene in San Diego can be an adventure in itself. Here, I'll share how you can savor this experience as local San Diegans do.
Plan Your Visit
No food journey can start without proper planning. Check out the most recommended and highly rated Korean BBQ spots in the city. Websites like Yelp and TripAdvisor can be a great start (Hint: links to some of those restaurants can be found in this blog!).
Try a Little Bit of Everything
At a Korean BBQ joint, you'd be given an array of side dishes or banchan along with your order. These dishes often include kimchi, radish wraps, and beansprout salad, each offering a unique taste and texture. Apps like MangoPlate can give you a heads up on what to expect.
Grill Like a Boss
The most popular dishes at Korean BBQs are certainly the grill-it-yourself meats. Don't shy away from tossing some succulent cuts onto the fiery grill installed at your table. Be it savory samgyeopsal (pork belly), flavorful bulgogi (marinated beef), or the exotic galbi (short rib) - remember, perfect grilling, calls for turning meat frequently but not too often!
Soju to the Rescue
Undoubtedly, no Korean BBQ meal is complete without a bottle or two of soju. This Korean liquor complements the complex flavors of BBQ remarkably well. Order it like a local - with a loud "One more bottle of soju, please!"
Learn Some Basics
To truly elevate your experience, try your hand at a few basic Korean phrases. Locals appreciate it when you greet them with an "Annyeong haseyo" (Hello) or thank them with a heartfelt "Kamsahamnida" (Thank you).
Why Is San Diego the Ultimate Destination for Korean BBQ Lovers?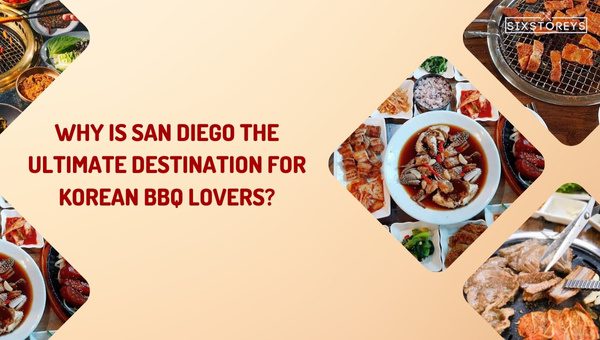 San Diego, with its laid-back beach culture and a dining scene that's as diverse as its population, has carved out a unique space for its Korean BBQ eateries. Let me share why Korean BBQ in this city is an extraordinary experience.
Variety and Authenticity
San Diego's Korean BBQ scene offers everything from traditional favorites to more contemporary delights. The authenticity of the dishes is uncompromised, making San Diego an ideal place to savor Korean BBQ, for both beginners and seasoned enthusiasts.
Fusion Cuisine
San Diego extends beyond the traditional, excelling at fusing Korean BBQ with other cuisines to create unique tasting experiences. The city's Korean BBQ joints offer a fascinating twist on local and international dishes.
Superlative Dining Experience
From trendy restaurants in buzzing neighborhoods to family-run eateries with long histories, you can experience a broad spectrum of dining styles. The theatrics of the grilling process, the bustling atmosphere, the warmth of service - these elements make each visit to a San Diego Korean BBQ restaurant spectacular.
Value for Money
San Diego caters to Korean BBQ lovers of all budgets. From the value-packed all-you-can-eat places to the high-end restaurants serving premium cuts, there's a BBQ place for every pocket.
Appreciation for Korean Culture
Lastly, the city's love for Korean BBQ is a testament to San Diego's appreciation of Korean culture. The popularity and acceptance of Korean BBQ is a reflection of the city's openness to incorporating diverse cultural experiences.
Korean BBQ isn't just food in San Diego - it's a full-blown culinary adventure. Come with an open mind and an empty stomach, and you might just find that San Diego's Korean BBQ can rival the best that Seoul has to offer. If the sizzle of the Korean BBQ tempts you, San Diego is sure to leave you craving for more.
How Has San Diego Embraced the Korean BBQ Craze?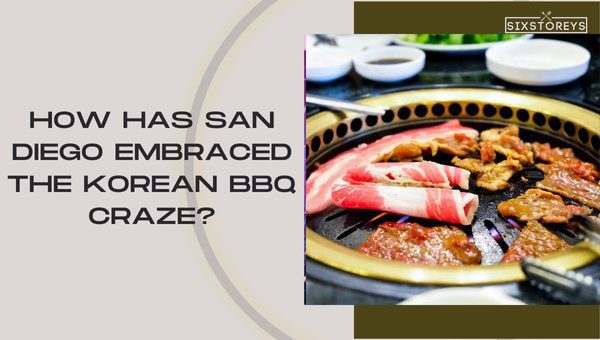 The Genesis of the BBQ Boon
Over the years, San Diego has well and truly caught the Korean BBQ craze, and for good reason. The city, already known for its rich cultural diversity, quickly realized the irresistible charm of the interactive dining style that Korean BBQ offers. What began as a niche culinary experience has now, beautifully, blossomed into a full-blown obsession.
Making Room for Korean BBQ
An integral part of the city's dining culture, dozens of Korean BBQ restaurants now dot the cityscape, attracting a broad spectrum of food enthusiasts. These eateries range from traditional grills tucked away in buzzing food plazas, such as Gaja Korean BBQ and Gen Korean BBQ House, to hip, fusion-inspired spots like Cross Street Chicken and Beer seamlessly blending Western sensibilities with authentic Eastern flavors. Given the vastness of the San Diego culinary scene, this says a lot about the city's open acceptance of this exotic dining experience.
Embracing Unique Dining Experiences
Where Korean BBQ truly shines, however, is in the unique dining system it espouses. There's something enchantingly communal about the interactive grill-your-own style of Korean BBQ, which sets it apart from your typical dining experience and brings people together. This has inevitably led to Korean BBQ being adopted into the social fabric of San Diego. Local people now routinely flock to restaurants like SongHak Korean BBQ and Tofu House to share convivial meals with friends and family or to celebrate special occasions.
San Diego's Love for Fusion
Seeing the rise of fusion foods as a major culinary trend in the city is significant. Places like Shozen Japanese Barbecue and Gazua Sushi And Dining Pub have fused the distinctive Korean BBQ flavors with Japanese cooking techniques, creating completely novel dining experiences that are being accepted and loved by the locals.
In embracing the Korean BBQ craze, San Diego hasn't simply adopted a new food trend. Instead, it has welcomed a whole new dining culture. A culture that values shared experiences, and actively encourages discovery and experimentation. Indeed, San Diego has taken the Korean BBQ craze and made it its very own. Its openness to embrace this cuisine is reflected in the way it is giving shape to an exciting and diverse BBQ landscape, one sizzling grill at a time.
Also Read: What is Brooklyn Style Pizza?
Frequently Asked Questions
What is Korean BBQ?
Korean BBQ, also known as gogigui in Korean, refers to the grilling of meat, typically beef, pork, or chicken. The meat can either be marinated or non-marinated. Some commonly grilled items include samgyeopsal (pork belly), galbi (marinated short ribs), and bulgogi (thin, marinated slices of beef or pork).
Which is the most popular Korean BBQ restaurant in San Diego?
While it's hard to single out one restaurant, given the wide range of Korean BBQ restaurants in San Diego, some crowd favorites include Gaja Korean BBQ, Gen Korean BBQ House, Taegukgi Korean BBQ House, and Manna Heaven BBQ. The best one for you would depend on your personal tastes, budget, and preferences.
How do I eat at a Korean BBQ restaurant?
In a typical Korean BBQ setting, you'll find a built-in grill on your table. The meat is brought raw to your table, and you grill it yourself. Along with the meat, you're also provided with a plethora of banchan (side dishes) like kimchi, pickled radishes, and various types of salads. Do try wrapping the grilled meat in lettuce with some ssamjang (a thick, spicy paste) for a truly authentic experience!
Can I find vegetarian options at Korean BBQ places?
While Korean BBQ is heavily focused on meat, most places do offer a variety of vegetable dishes and sides. You can enjoy a medley of banchan, or take delight in dishes like bibimbap (a mixed rice dish) or japchae (series of vegetables stir-fried with sweet potato noodles). Just make sure to specify your dietary preferences beforehand.
What beverages are served in Korean BBQ restaurants in San Diego?
Aside from the typical options like water, soda, and tea, you can also taste traditional Korean drinks. Try an icy glass of Hite (Korean beer), or if you're feeling adventurous, a shot of soju (Korean distilled spirits).
What are the price ranges for meals at Korean BBQ restaurants in San Diego?
The cost for a meal at a Korean BBQ restaurant in San Diego can vary largely based on factors like the restaurant's location, reputation, the dishes you order, and the dining experience it offers. However, typically you can expect to spend between $15 and $50 per person. Note that some high-end locations may charge more.
Do I need to make a reservation at a Korean BBQ restaurant?
While it's not always mandatory, it's often a good idea to make a reservation, especially during peak dining hours or if you're dining in a large group. Popular places like Gen Korean BBQ House and Taegukgi Korean BBQ House can get very busy, so it's best to secure your table through a quick call ahead.
What dietary options do Korean BBQ restaurants in San Diego offer?
Most Korean BBQ places are well-versed in hosting guests with various dietary needs. Many have options for vegans, vegetarians, and people with gluten-free and dairy-free diets. However, it is always a good idea to contact the restaurant in advance if you have any specific dietary requirements or severe allergies. You can find their contact details on their official websites.
Conclusion
With numerous mouth-watering options dotting the city landscape, Korean BBQ lovers in San Diego are spoilt for choice. Each location boasts its unique vibe, distinctive flavors, and interpretation of this rich cuisine. Whether you seek the unpretentious charm of a traditional Korean dining experience, resonate with the avant-garde fusion cuisine, or yearn for the peculiarity of a Japanese-Korean amalgamation, San Diego accommodates them all.
In the enchanting journey of savoring the "Best Korean BBQ in San Diego," you'll not only satiate your cravings but also dive deeper into the colorful tapestry of Korean culinary artistry. So let the tantalizing aroma of grilling meats guide you to the next gastronomic adventure, and allow the symphony of banchan to play out on your palate. After all, isn't that what embracing the joys of food is all about?
Wanderlust Foodie and Cultural Ambassador 🌍🍴 Neha's passport is a menu, and her journeys are flavored with global tastes. As he navigates culinary landscapes, her narratives bridge the gap between cuisines and cultures. Join her as she proves that the world is best explored through its diverse dishes.