24 Best Cheap Rums in 2023 [Sip Your Way to Savings]
Updated On: August 25, 2023
We all know that indulging in fine spirits doesn't always come cheap, but when it comes to the world of rum, the universe seems to have our back. I've been exploring this magical domain for years now, and I can confidently say you don't have to sacrifice quality to maintain your budget.
With that in mind, I've compiled my go-to list of the best cheap rums that pack a flavorful punch without leaving you penniless. Whether you're a rum aficionado or simply looking to step up your home bar game, these budget-friendly options are sure to entice your taste buds while keeping your wallet happy. So grab a glass, sit back, and join me as we embark on a journey to discover the best cheap rums the market has to offer.
Also Read: Best Dominican Republic Rums
24 Best Cheap Dark Rums To Drink in 2023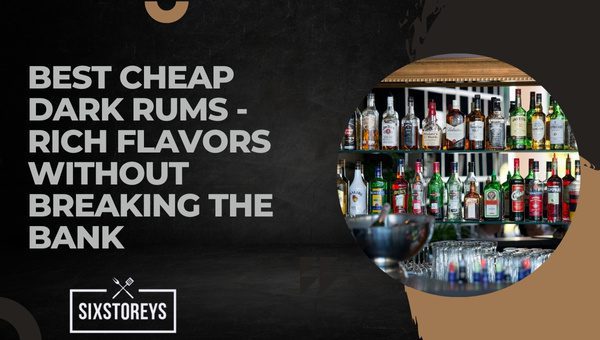 Dark rums are known for their rich, deep flavors and versatile use in cocktails or for sipping. Luckily, there are budget-friendly options that do not compromise on taste or quality. In this section, we'll discuss the best cheap dark rums that offer delightful, complex flavors that every rum lover should experience.
1. Plantation Original Dark Rum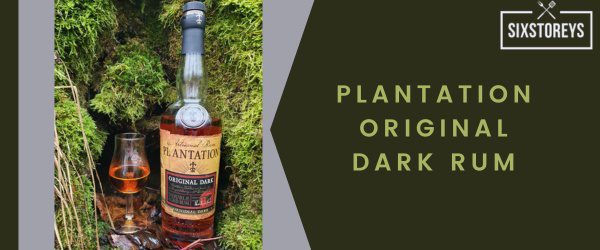 Originating from the shores of Trinidad and Tobago, Plantation Original Dark Rum masterfully combines rich flavors with affordability. Priced at around $20, this gem boasts an incredible, smooth, and versatile profile. Double-aged in bourbon barrels and finished in French oak casks, this rum offers a hint of smokiness along with distinct notes of vanilla and caramel.
With a full-bodied and well-rounded palate, Plantation Original Dark Rum is perfect for a wide array of cocktails like classic Mai Tais, Rum Old Fashioneds, and Jungle Birds. If you're a fan of Caribbean flavors, you absolutely don't want to miss this budget-friendly bottle on your rum journey.
2. Gosling's Black Seal Rum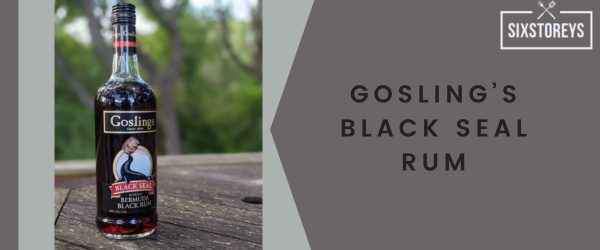 Gosling's Black Seal Rum hails from Bermuda and has a well-deserved reputation for being the key ingredient in the iconic Dark 'n' Stormy cocktail. Retailing for around $20, this storied dark rum has a rich, deep color and an irresistible flavor profile, filled with hints of molasses, spice, and oak.
On its own, Gosling's brings forward distinct flavors and can be sipped neat or on the rocks. In cocktails, its bold taste imparts a robust dimension to any mixed drink. For bartenders and rum aficionados alike seeking a modestly priced yet bold dark rum, Gosling's Black Seal Rum should be high on the list.
3. El Dorado 12 Year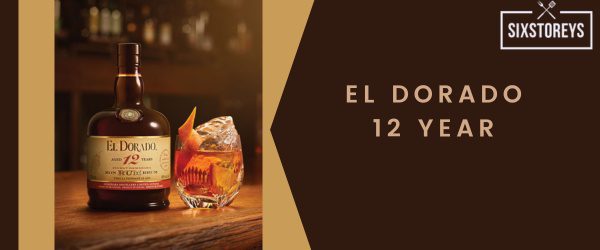 If you're looking for a value-for-money sipper, you can't go wrong with the El Dorado 12-Year from Guyana. This rum is a testament to blending artistry, marrying flavors of tropical fruit, toffee, and leather for a rich, harmonious palate. Sure, its price tag may be a bit higher than the previous entries on this list (about $35), but considering its 12-year aging process and exceptional taste, it remains a competitive option in the world of budget dark rums.
Ideal for sipping on chilly evenings or after a long day, the El Dorado 12 Year can be enjoyed neat, with a drop of water to open up the flavors, or mixed into a more refined cocktail like an Old Fashioned.
4. Cruzan 9 Spiced Rum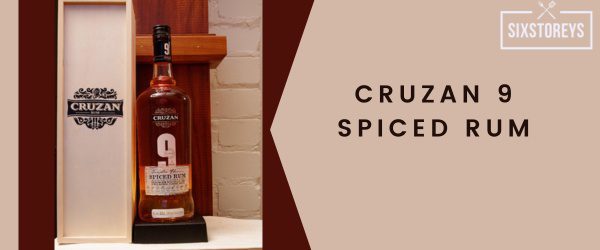 Cruzan 9 Spiced Rum hails from the Virgin Islands, boasting an irresistible blend of spices that include allspice, vanilla, and nutmeg. Retailing for approximately $15, this spiced rum offers a delectable mix of bold flavors and sweet undertones. With a strong vanilla backbone, Cruzan 9 plays exceptionally well in cocktails like Hot Buttered Rum and Spiced Rum Sour.
If you're looking to experiment with spiced cocktails or simply love a more complex rum, Cruzan 9 Spiced Rum is an excellent budget-friendly choice for your home bar.
5. Chairman's Reserve Spiced Rum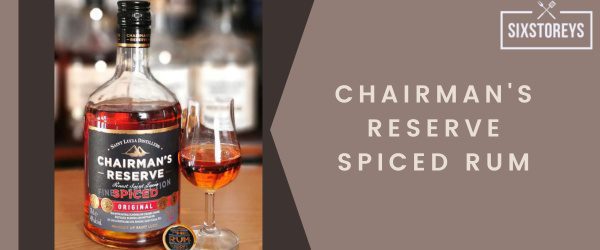 Originating from the beautiful island of Saint Lucia, Chairman's Reserve Spiced Rum offers an exotic and complex taste experience at an accessible price point of around $25. Infused with local spices and fruits such as cinnamon, clove, and orange peel, this spiced rum embraces its Caribbean roots and boasts fragrant, bold flavors perfect for sipping or mixing.
This dark and spicy rum is ideal for those who love a bold twist in their cocktails or even enjoyed neat for those who appreciate the rich, warming character of spiced rum.
6. Captain Morgan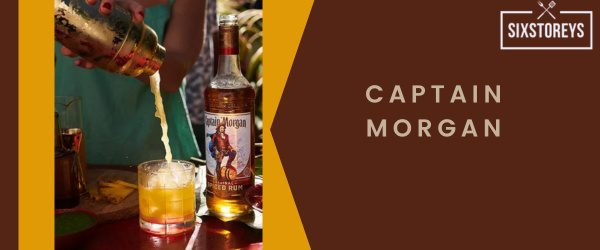 A staple in most bars across the globe, Captain Morgan is a household name renowned for its budget-friendly spiced rum. Priced around $15, this versatile spirit offers a sweet and smooth flavor profile with undertones of vanilla, caramel, and just a touch of spice. Captain Morgan is perfect for mixed drinks and classic rum cocktails like Rum and Coke or a Spiced Rum Punch.
Donning its iconic pirate logo, Captain Morgan offers a budget-friendly taste of the spiced rum world and serves as a great starting point for those new to the game.
Also Read: Best Rums for Piña Colada
7. Bacardí Superior White Rum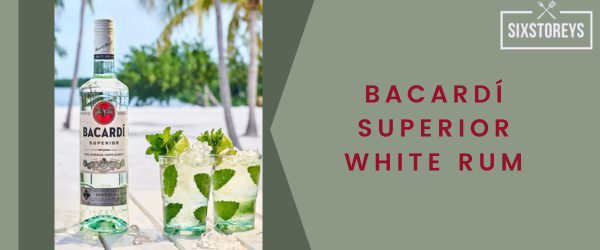 One of the most popular rum brands worldwide, Bacardí Superior White Rum is a budget-friendly option with its price hovering around $15. Smooth and bright, Bacardí Superior White Rum is ideal for cocktails due to its mixable character and clean finish. With tropical fruity notes and a subtle hint of vanilla, this versatile white rum is a must-have for every home bar.
Classics like the Mojito, Daiquiri, and Piña Colada are taken to new heights with Bacardí Superior White Rum, making it an essential choice for those seeking an affordable yet satisfying white rum.
8. Don Q Cristal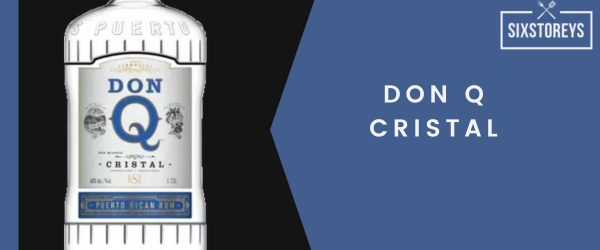 Hailing from Puerto Rico, Don Q Cristal is another fantastic white rum for those on a budget, retailing for around $15. Its profile is vibrant with clean, crisp flavors and marked by a smooth taste and delicate finish. This mix-friendly white rum is a great choice for those looking to concoct inspiring cocktails or enjoy a slightly sweeter Mojito or Punch.
Don Q Cristal's gentle balance of flavors makes it an ideal addition to any collection, as it complements a wide range of mixers and flavors in a fun, refreshing ways.
9. Calypso Silver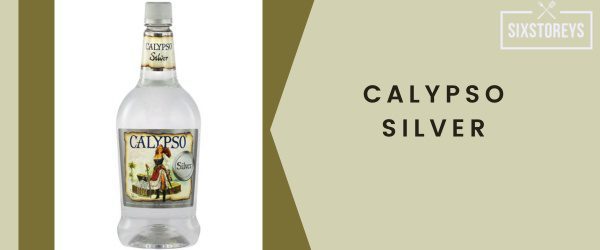 For something a little off the beaten path, look no further than Calypso Silver, an affordable white rum generally priced around $10. Light and approachable, Calypso Silver delivers on flavor with a pleasant sweetness and not-too-overwhelming alcohol finish, making it perfect for classic rum cocktails such as Daiquiris and Mojitos.
For those seeking a budget rum that asserts itself well in mixed drinks without overpowering other flavors, Calypso Silver may be the perfect addition to your rum repertoire.
10. BACARDÍ Reserva Ocho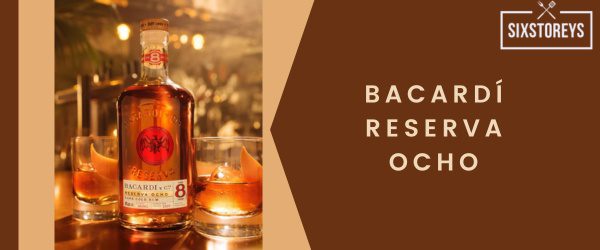 BACARDÍ Reserva Ocho, aged for eight years, is a splendid option for those seeking a versatile aged rum without breaking the bank. Retailing at approximately $30, this Cuban-born rum features a rich, velvety flavor profile with notes of dried fruit, apricot, and oak. Its warmth and depth make it equally enjoyable sipped straight or expertly mixed into a Rum Old Fashioned or Manhattan.
Providing excellent value for the money, BACARDÍ Reserva Ocho should be on every connoisseur's radar as they search for a cost-effective and robust aged rum.
11. Angostura 7-Year-Old Rum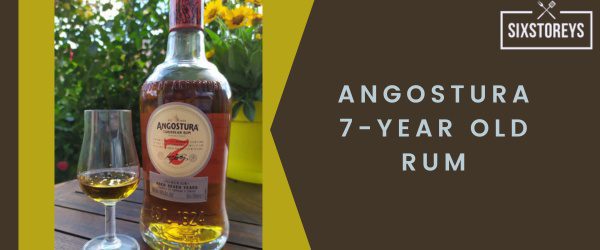 Hailing from Trinidad and Tobago, Angostura 7-Year Old Rum offers a delightful balance of flavors for a remarkably approachable price of approximately $25. Aged for a minimum of seven years, this rum imparts a taste reminiscent of creamy caramel, dark chocolate, and rich coffee with an underlying hint of banana.
Sip this rum on the rocks, or elevate cocktails such as the Mai Tai or Oaxacan Dead with its complexity and depth. This underappreciated aged rum is an affordable gem that your palate and wallet will thank you for discovering.
12. Castillo Silver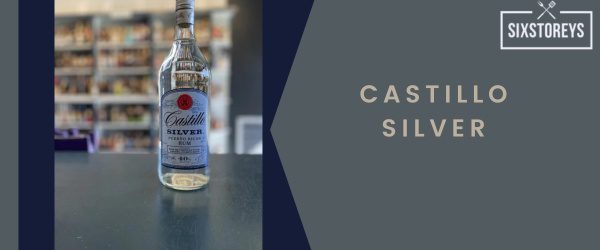 Beginning its life in Puerto Rico, Castillo Silver is a hidden treasure with humble origins and a refreshing, subtle, and smooth personality. Priced at around $15, this clear rum sings with notes of coconut and subtle citrus and provides a clean, dry finish. It makes for an excellent base in your favorite cocktails like mojitos, daiquiris, or piña coladas without breaking the bank.
13. Tanduay Gold Asian Rum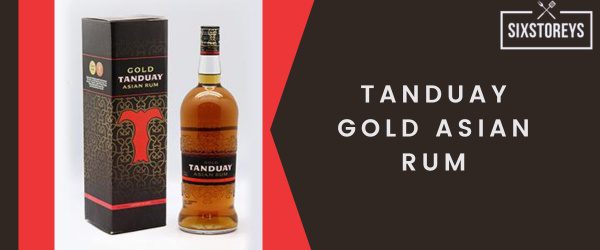 With origins in the Philippines, Tanduay Gold Asian Rum not only showcases its rich and complex flavors but also does so at an unbeatable price - about $20. Boasting hints of caramel, toasted almonds, and tropical fruits, this gold rum exudes warmth and character. Sip it neat or mix it into a cocktail like the Manila Mule for an unforgettable experience teeming with an Asian flair.
14. Plantation Isle of Fiji Rum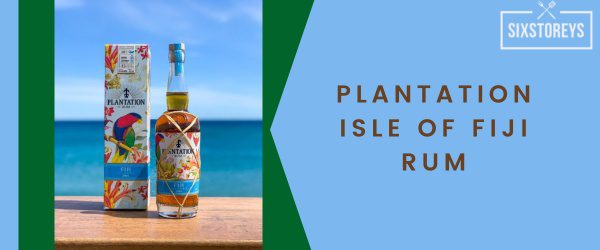 Plantation Isle of Fiji Rum is the result of a collaboration between the Fijian sugar cane industry and French cognac experts, spearheaded by Maison Ferrand. Retailing around $25, this rum is a harmonious blend of traditional and modern distillation techniques.
Its bouquet of tropical fruit, sugarcane, and vanilla will tantalize your senses, while its smooth finish leaves you with a delightful taste of the South Pacific. Ideal for tiki drinks or a fireside sipper, this affordable wonder will transport your spirits to paradise.
15. Burnett's White Rum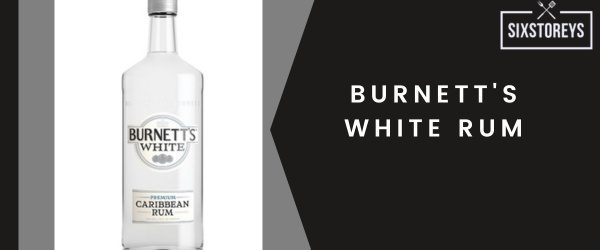 If you're after a no-frills, cost-effective white rum, Burnett's White Rum could be your go-to choice. Priced at around $10 for a 750ml bottle, it's as light on the wallet as it is on the palate. With an easy-to-mix profile and a neutral taste, this rum works well in classic cocktails like daiquiris, mojitos, and piña coladas.
While Burnett's White Rum won't top any list for complexity, it definitely gets the job done when you're looking for a reliable base for party drinks or casual gatherings on a tight budget.
16. Cane Run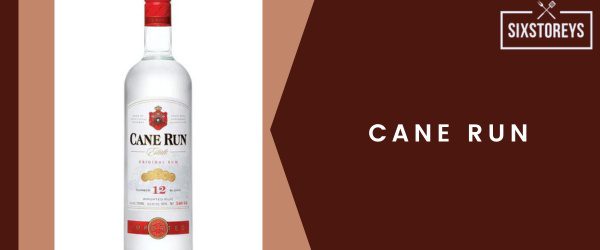 Cane Run is a blend of rums from Trinidad with a unique selling point: a budget-friendly white rum that offers a taste of island living. Priced under $15, its light and fruity flavor profile lends itself well to refreshing cocktails on a hot summer day. Distilled five times, Cane Run has a clean and smooth taste, ideal for a simple Cuba Libre or a pineapple-spiked drink.
This affordable rum may not be as well-known as the big names, but it presents a delicate balance of quality and value that you won't want to miss.
17. Ron Barceló Rum Imperial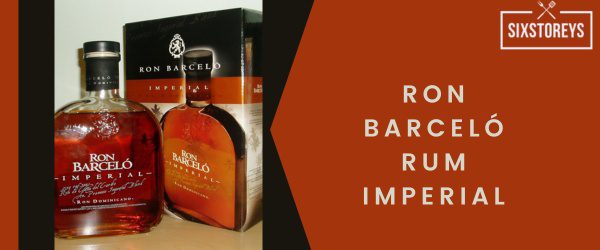 Ron Barceló Rum Imperial is a premium offering from the Dominican Republic that delivers an outstanding experience at an attractive price point (around $30). This amber-colored gem is aged for up to 10 years in American oak barrels, and the result is a rum that both casual drinkers and connoisseurs will appreciate.
The rum's palate dances with notes of vanilla, toffee, and spice, while its finish lingers with a soft, velvety texture. Ron Barceló Rum Imperial excels when sipped neat or on the rocks, and it also makes a stunning centerpiece in a classy rum-based cocktail. With rich, enticing flavors and a budget-friendly price, this rum is truly deserving of an honorable mention.
18. Havana Club Añejo Clásico Rum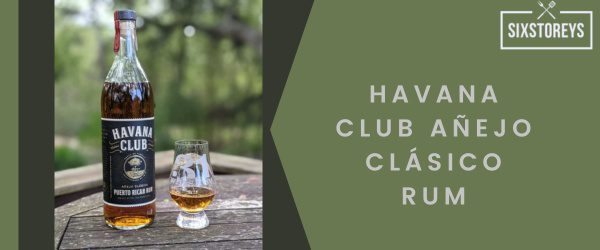 Embodying the quintessential Cuban flavor, Havana Club Añejo Clásico Rum delights with its distinctive taste profile. Aged in oak barrels for up to five years, this rum presents a delicate balance of sweetness, oak, and cocoa elements. Sip it neat, on the rocks, or use it as a mixer in a classic Cuban cocktail like the mojito or Hemingway daiquiri.
19. Flor de Caña 4 Year Old Extra Seco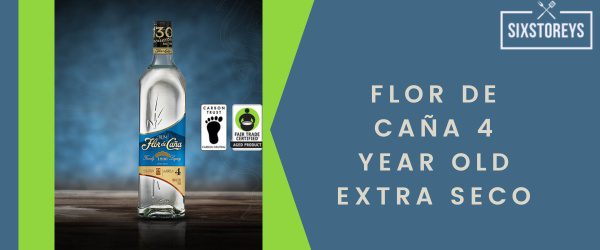 Hailing from Nicaragua, Flor de Caña 4 Year Old Extra Seco stands out due to its clean, crisp, and dry taste. Aged for four years, this rum's smooth finish and subtle notes of tropical fruit work wonders when mixed into a variety of cocktails, including the Piña Colada or Caipirinha.
20. Bacardi 8 Year Reserva Ocho Rum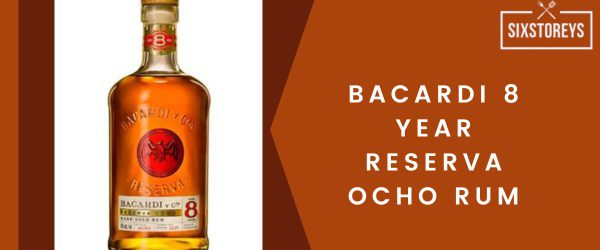 With an impressive eight years of aging under its belt, Bacardi 8-Year Reserva Ocho Rum provides a sophisticated sipper at a wallet-friendly price. Distinct flavors of dried fruit and toasted oak are prominent, while subtler notes of vanilla and apricot grace the palate. Sip it neat or create exemplary cocktails to please even the most discerning taste buds.
21. Wray & Nephew White Overproof Rum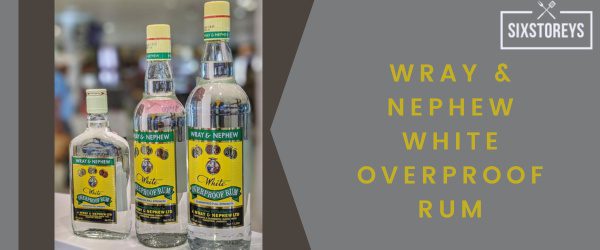 As a Jamaican classic with strong flavors, Wray & Nephew White Overproof Rum invigorates both classic and modern cocktails. It's not for the faint of heart, with alcohol levels above 60% ABV. However, its high-proof potency melds well with vigorous ingredients and creates a truly memorable punch or standout cocktail for those willing to brave the intensity.
22. Appleton Estate Signature Blend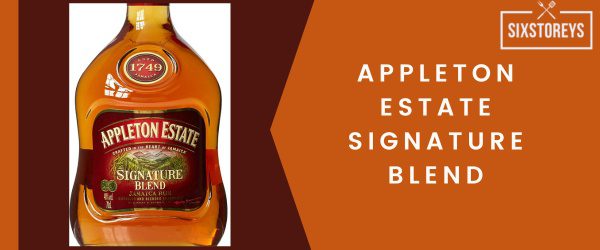 Another Jamaican standout, the Appleton Estate Signature Blend, is a well-balanced blend created from 15 different aged rums. Its versatile nature works equally well in both sipping and mixed drinks. With flavors ranging from fruity to woody, it's bound to satisfy palates that appreciate complexity and depth.
23. Ron Centenario 7 Year Añejo Especial Rum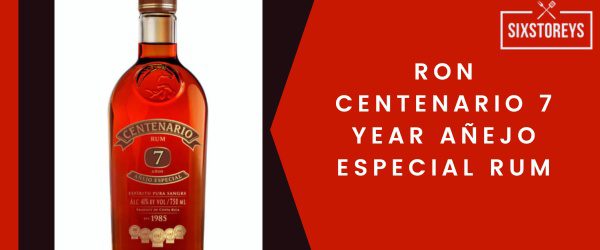 With a velvety mouthfeel and notes of caramel and toasted oak, Costa Rica's Ron Centenario 7-Year Añejo Especial Rum offers a distinctive taste profile that's both balanced and smooth. This rum fares well when savored neat, on the rocks, or when mixed into cocktails requiring a rich, complementary depth of flavor.
24. El Dorado Rum 8 Year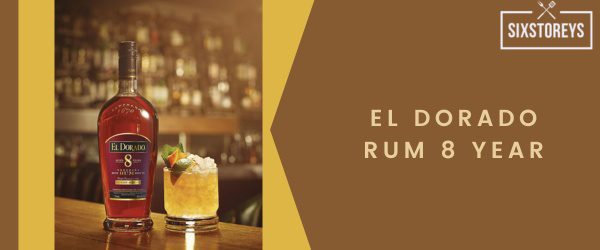 As an aged Guyanese gem, the El Dorado Rum 8 Year is a top choice for sipping or creating rich cocktails. With flavors of toffee, spice, and dried fruit, it delivers both palate complexity and affordability - an ideal combination for rum enthusiasts keen on exploration within a budget.
Embarking on this budget rum journey effectively whets your appetite for the diverse world of rum, offering an array of flavors and geographies. Affordable rums can complement every preference, whether you prefer dark, spiced, or aged, as long as you're open to discovering new varieties.
Also Read: Best Gold Rums
The Appeal of Affordable Rums: Why Budget Rums Are Worth Trying?
When it comes to enjoying spirits, the age-old assumption that "you get what you pay for" can be a common mindset. However, when it comes to rum, that notion can be easily challenged. The world of budget-friendly rums offers a diverse range of flavors, styles, and experiences that are not only accessible but downright delightful.
A Cocktail Lover's Dream: One of the primary allures of inexpensive rums lies in their versatility. They make excellent base spirits for cocktails and allow you to experiment with flavors without breaking the bank. Whether you're whipping up a batch of Mojitos or trying your hand at a classic Pina Colada, there's a budget rum out there that's perfect for your concoction.
Endless Variety: Rum comes in many forms, such as white, dark, spiced, and aged. Each of these brings its own distinct character to the table, and by exploring budget rums, you can increase your palate's repertoire without emptying your wallet.
Share the Love: Rums that are easy on your pocketbook are perfect for hosting gatherings or giving gifts. Introduce your friends to the wonderful world of rum by hosting a rum tasting party, or surprise that spirit-loving colleague with a bottle they've never tried before!
Discover Hidden Gems: There are countless affordable rums sourced from all over the world, including many that might not yet have risen to mainstream popularity. Hunting down these obscured treasures can be a gratifying adventure, as you curate a collection of lesser-known rums that give your taste buds something new and unique to savor.
Ultimately, the appeal of budget rums is in their ability to bring together pleasure and pragmatism. By embracing these affordable options as part of your rum journey, you're saying yes to new flavors, experimentation, and quality libations that won't strip your bank account bare.
How to Choose the Perfect Budget Rum?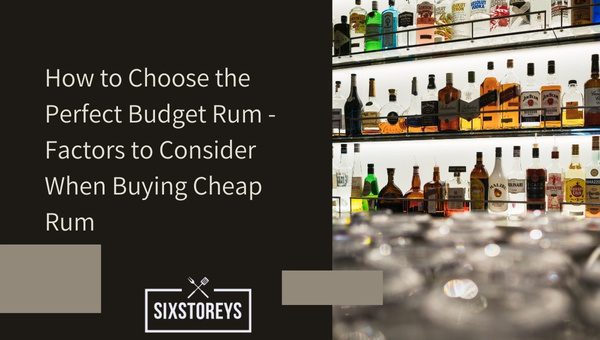 When looking for the perfect budget rum, there are a few factors that you should consider before making a decision. Cheap rum doesn't have to mean poor quality, but it's essential to know your preferences and requirements, as this will help you make the most out of your rum experience.
What You Will Use the Rum For
Before you buy a budget rum, think about why you want it - will it be for sipping, mixing, or cooking? Your intended use for the rum should ultimately guide your decision. For example, if you plan to use rum for cocktails, you might want a versatile option that can be easily mixed, such as white or spiced rum. On the other hand, if the rum is meant for sipping, you might want a darker, aged rum with rich flavors and a smooth finish.
Flavor Profiles and Personal Preferences
Rum's taste is crucial, as personal preferences vary significantly from one individual to another. Before you commit to a budget rum, think about the flavors that you enjoy. Some people prefer rums with a sweet and subtle profile, while others like a more bold and complex taste. Spiced rums offer a unique blend of flavors, while aged rums often have deeper notes from the barrel-aging process. Sampling a few budget rums can help you narrow down your preferences and find the perfect match.
Regional Characteristics of Rum Production
Rum is produced in various regions worldwide, with the Caribbean and South America being the most well-known. However, there are also rums from countries like the United States, the Philippines, and Fiji. Each region imparts its unique characteristics to the rum they produce - from the type of sugar cane used to the distillation methods and aging processes.
For example, Jamaican rums are often known for their fruitiness and funky flavors, while Cuban rums are typically lighter, with a drier and crisper taste. It's worth exploring the different regions and their rum offerings to help you choose the perfect budget rum that works best for your palate.
When choosing a budget rum, it's crucial to consider your intended use, flavor preferences, and the unique characteristics that different regions bring to rum production. By keeping these factors in mind, you'll be well on your way to finding the perfect rum to suit your taste buds and wallet.
Rum Pairings on a Budget - Finding the Perfect Food Companions
Savory dishes that complement various rum flavor profiles, sweet pairings and desserts, and unique food pairings to try with affordable rum selections – all of these options help enhance the enjoyment of your budget rums. No matter the type of rum or its price point, these carefully chosen food pairings will take your rum experience to a whole new level.
Savory Rum Pairings
When it comes to savory dishes, think about the flavors that will harmonize with your choice of rum. Below are some suggestions for enjoyable pairings with budget rums:
White and Silver Rums: These rums pair well with light dishes such as seafood, grilled chicken, and fresh salads. A delicious ceviche or shrimp cocktail will highlight the bright and crisp notes found in white and silver rums like Bacardí Superior White Rum and Don Q Cristal.
Dark Rums: Rich, flavorful dark rums like Plantation Original Dark Rum and El Dorado 12 Year go best with hearty dishes, such as barbecue meats, smoked cheeses, or jerk chicken. The robust flavors of these rums complement the smoky, savory, and spicy notes in the dishes.
Spiced Rums: Spicy rums like Cruzan 9 Spiced Rum and Captain Morgan pair well with dishes that have bold flavors and distinctive spices. For example, a plate of Indian or Caribbean cuisine will complement the inherent spicy and aromatic qualities of spiced rums.
Sweet Pairings and Desserts
When choosing desserts to pair with your rums, consider the flavors and sweetness levels of both the spirit and the treat. Look for these combinations to create a harmonious yet indulgent experience:
Aged Rums: Aged rums like BACARDÍ Reserva Ocho and Angostura 7 Year Old Rum offer a velvety texture and deep, complex flavors. These rums are the perfect companions for decadent desserts like dark chocolate cakes, fruit tarts, or a rich and creamy tiramisu.
Fruity Rums: Rums with fruity notes, which can often be found in some Caribbean rums like the Appleton Estate Signature Blend, pair perfectly with tropical fruit salads, sorbets, or fruit-based tarts like a key lime pie.
Unique Food Pairings
Broaden your horizons and venture beyond the typical rum pairings with these unexpected yet delightful options:
Cheese Boards: Combine different textures, flavors, and types of cheese with rums like Chairman's Reserve, Plantation Isle of Fiji, or Tanduay Gold Asian Rum. The endless variety in a cheese board will offer you the opportunity to explore a wide range of flavors and create interesting combinations.
Chocolate Tasting: Pair rums with various chocolate varieties, such as dark, milk, or white chocolate. This is a great way to bring out the best nuances in both rums and chocolates, creating a symphony of flavors.
Finding the perfect food companions for your wallet-friendly rum is not only an enjoyable experience but a budget-friendly one too. Let your taste buds explore and expand their horizons with these delicious pairings. After all, great taste does not have to come with a hefty price tag. Welcome to the world of affordable rum pairings!
Why Budget Rums Deserve More Recognition?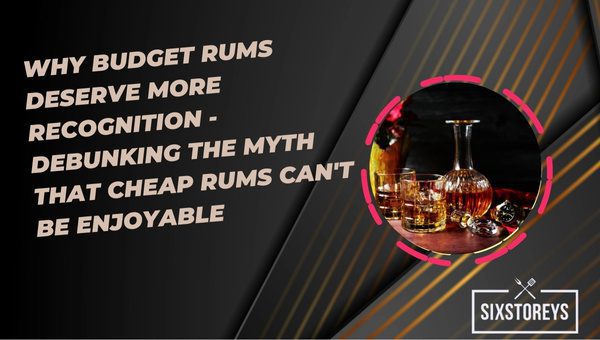 If you're a rum enthusiast, you have likely heard the common misconception that cheap rums can't offer the same level of enjoyment as more expensive counterparts. The truth is, budget rums have come a long way in recent years, and many of them deserve significantly more recognition for the flavors and quality they deliver. It's important to debunk this myth to ensure that everyone has the opportunity to enjoy delicious, affordable rum.
High-quality production methods for lower prices
The rise of affordable quality rums in the spirits industry can be attributed to two main factors: improved production methods and increased competition. More and more distilleries are adopting innovative techniques that allow them to create better rum without adding the extra cost to the consumers. For example, many distilleries now use modern equipment, precision fermentation and blending techniques that facilitate the production of budget rums with rich flavors and smooth textures.
Increased competition and affordable options
Another factor is the increased competition in the rum market. With more distilleries competing for the attention of consumers, there's naturally a strong incentive for producers to create exceptional products without breaking the bank. This has resulted in a surge of quality budget rums that are perfect for anyone looking to explore new flavors and styles without spending a fortune.
Highly-rated budget rums
There are plenty of examples of budget rums that have received high ratings and praise from both critics and casual consumers. These affordable rums showcase that you don't need to spend a lot to enjoy a fantastic rum experience. For instance, the Plantation Original Dark Rum has gained recognition as a versatile, smooth rum that works wonderfully in both cocktails and neat. Similarly, El Dorado 12 Year offers a premium taste experience while remaining relatively inexpensive compared to other aged rums.
An opportunity to be adventurous
The affordable price points of budget rums also enable you to be adventurous with your rum choices. Since the risk of disappointment is low, you can try a more extensive selection of rums to expand your palate and discover new favorites. This mentality encourages the spirits community to approach budget rums with an open mind, fostering a more inclusive and enjoyable rum experience for all.
Ultimately, there's no reason to overlook budget rums. The spirits industry continually evolves, and the stigma attached to cheap rums is increasingly unfounded. Discovering exceptional and enjoyable budget rums is possible; all it takes is an open mind and an eagerness to explore the wide world of rum.
Also Read: Best Rums For Mojitos
Frequently Asked Questions
What are the key differences between dark, spiced, and white rums?
Dark rums are aged longer, and have a richer flavor profile and deeper color. Spiced rums are infused with spices and natural flavors. White rums are lighter with a crisp taste and are often used in cocktails.
Can I enjoy cheap rums neat or on the rocks?
Yes! While not all cheap rums may be as smooth as their expensive counterparts, there are still many budget rums that can be enjoyed neat or on the rocks. It ultimately comes down to personal preference.
Are flavored rum and spiced rum the same thing?
Flavored rums are infused with a specific flavor, while spiced rums have a blend of various spices and natural flavors. Both can be enjoyed in cocktails or, depending on the quality, neat/on the rocks.
Do all good rums have to be aged?
No, not all quality rums need to be aged. A well-produced rum can still have depth and complexity without extensive aging. However, aging can add unique characteristics and depth to the final product.
How can cheap rums still deliver quality taste and experience?
The art of rum production has developed over time, and many distillers have found ways to create excellent rums at accessible price points without sacrificing quality.
Can cheap rums be used in cooking?
Yes, cheap rums can be a great addition to various recipes, adding a touch of distinct flavor to marinades, sauces, and desserts.
Are affordable rums always a compromise on quality?
While budget rums may not have some of the extra features of premium rums, they can still deliver a solid taste experience, and many brands have gained a loyal following due to their exceptional value and quality.
Is there a difference between cheap rum and low-quality rum?
Cheap rum refers to rum that is affordable, while low-quality rum refers to rum with low production standards or poor taste. Not all cheap rums are low-quality, and it's possible to find flavorful options at budget-friendly prices.
How long do budget rums typically age before bottling?
The aging process for budget rums can vary depending on the brand and type of rum. Some may age only a couple of years, while others, such as 7- or 8-year-old rums, demonstrate a longer maturation period while still remaining affordable.
What are common cocktails that can be made with cheap rums?
Some popular cocktails made with budget rums include Mojitos, Piña Coladas, Dark 'n' Stormy, Rum and Coke, and Daiquiris. These drinks can be easily made at home and enjoyed using affordable rum options.
Conclusion
There's a world of exciting and diverse flavors waiting to be discovered in the realm of cheap rums. Whether you're a seasoned rum aficionado or a complete beginner, affordable rums offer a fantastic opportunity to explore various tastes, textures, and styles without breaking the bank. From dark and spiced rum to crisp and clear white rum, there's something for everyone in this budget-friendly collection.
Additionally, cheap rums lend themselves exceptionally well to creative cocktails and pairings, allowing you to experiment and create your cocktail concoctions or food pairings tailored to your taste buds. Regardless of your preferred flavor profile or rum-producing region, there is a budget-friendly option to satisfy your cravings and pique your curiosity.
Remember that enjoying rum, like any other spirit, is a personal journey, and sometimes the best treasures are hidden in the least expected places. It's essential to keep an open mind and be willing to explore these affordable gems. So, next time you're at the liquor store or browsing online, don't shy away from these wallet-friendly options; you might just discover your new favorite rum.
Beverage Explorer and Tastemaker 🍻🥃🍷 Aman's quest for liquid delights knows no limits. From hoppy brews to aged spirits, he uncovers the tales behind each sip. His eloquent descriptions and accessible insights make every drink an adventure worth raising a glass to.