15 Best Dominican Republic Rums Ruling 2023 [Don't Miss Out]
Updated On: August 24, 2023
The Dominican Republic has long been known for its beautiful beaches, lush landscapes, and vibrant culture, but it also boasts an incredible variety of rum. With a rich history of sugar cane production dating back to the 16th century, it's no wonder that the island nation has become a producer of some of the most remarkable rums in the industry. From the smooth and sweet to the bold and spicy, the Dominican Republic rums offer a diverse range of flavors and styles that cater to every palate.
In this article, we'll explore the unique characteristics of these exquisite spirits, delving into the rich heritage and exceptional craftsmanship that goes into creating the most exceptional rums from the Dominican Republic. So, let me take you on a journey through the tropical paradise of the Caribbean as we indulge in the alluring world of the best Dominican Republic rums.
Also Read: Best Cheap Rums
Best Dominican Republic Rums to Look For in 2023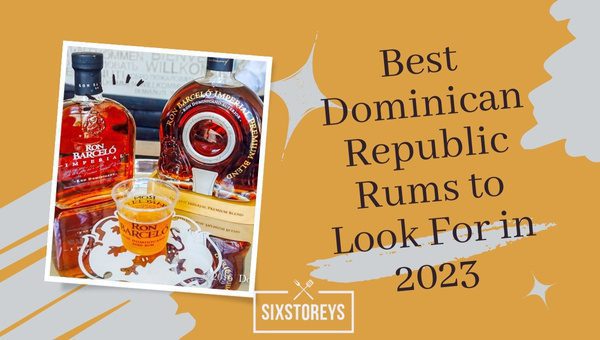 In search of the best Dominican Republic rums, we focused on a variety of factors including unique flavors, impeccable craftsmanship, and intriguing histories. We considered the individual characteristics of each rum, such as their aging process and cask maturation techniques, for an extra layer of depth and complexity. So, without further ado, here is our curated list of the top Dominican Republic rums you should definitely try.
1. Ron Larimar 5 Year Old Pedro Ximénez Cask Finish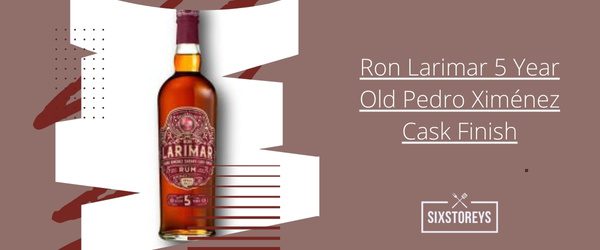 This exquisite rum is aged for five years in an American oak cask before being finished in Pedro Ximénez (PX) casks, which adds another layer of richness and complexity to its flavor profile. The result is an unparalleled harmony of flavors that showcases the excellent craftsmanship involved in making this spirit.
With a deep amber color and a nose of dried fruits, raisins, and hints of vanilla, Ron Larimar 5 Year Old Pedro Ximénez Cask Finish beautifully balances the richness of the PX cask influence. On the palate, you'll find smooth and luscious flavors of dried apricots, figs, chocolate, and sweet spices, rounded out by a velvety finish with notes of sherry. Despite its undeniable richness, it never feels heavy or cloying – a testament to the quality of the product.
Being versatile and exceptionally well-balanced, Ron Larimar 5 Year-Old Pedro Ximénez Cask Finish can be enjoyed both neat and as a base for elevating other rum-based cocktails. This rum is definitely one to savor and will likely become a favorite for those who appreciate a combination of elegance and indulgence in their spirits.
2. Bermudez 1852 Aniversario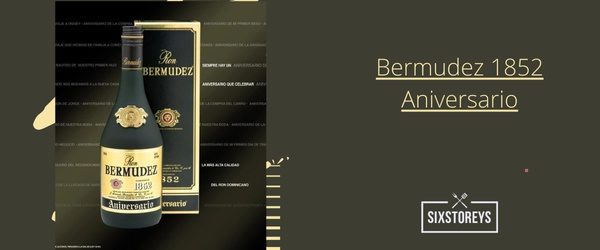 Celebrating over 160 years of rum-making heritage, Bermudez 1852 Aniversario is a magnificent blend that embodies the passion and craftsmanship mastered by several generations. With an eye-catching, dark amber hue and excellent depth of flavor, this rum is truly a special addition to any collection.
Aged in American oak barrels for an undisclosed number of years, Bermudez's 1852 Aniversario offers a nose rich with aromas of caramel, toasted oak, and delicate spices. The palate delivers a symphony of flavor, featuring luscious notes of cocoa, coffee, and almond joyously mingling with a touch of tropical fruitiness. The finish is astonishingly smooth, making it an absolute delight for sipping neat or on the rocks.
Neat or on the rocks, Bermudez 1852 Aniversario delivers an exceptional experience that's sure to win over both seasoned rum drinkers and those new to the world of Dominican Republic rums. For added enjoyment, try pairing this sumptuous rum with a cigar to complement its bold flavor profile perfectly.
3. Opthimus 15 Malt Whisky Cask Aged Rum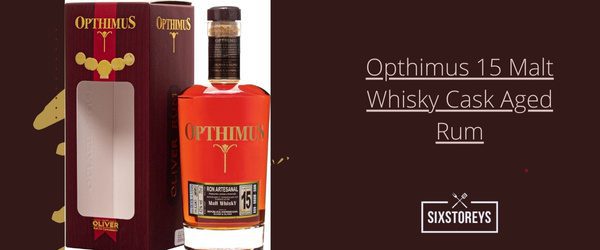 Opthimus 15 Malt Whisky Cask Aged Rum is a fantastic example of the innovative nature of the Dominican Republic rum industry. This fascinating spirit is created by blending Dominican rums with single-malt whisky from Scotland. Aged for 15 years in different types of casks, including malt whisky casks, the result is a full-bodied and intriguing rum with an unmistakably distinct character.
The attractive deep gold hue holds a bouquet of aromas, featuring toffee, chocolate, and oak, along with some distinctive whisky notes such as peat and slight smokiness. Upon the first sip, you'll notice a harmony of flavors, including vanilla, caramel, and dried fruits, with subtle hints of spicy cinnamon and nutmeg emerging. The malt whisky casks add depth and complexity to the rum, giving it a unique signature style that sets it apart from others.
Sip it neat to fully appreciate the nuances of this exceptional rum, or add it to an elevated cocktail recipe that would benefit from its complex profile. Opthimus 15 Malt Whisky Cask Aged Rum is truly a rare gem among Dominican Republic rums and a must-have for spirits enthusiasts.
4. Vizcaya VXOP Cask 21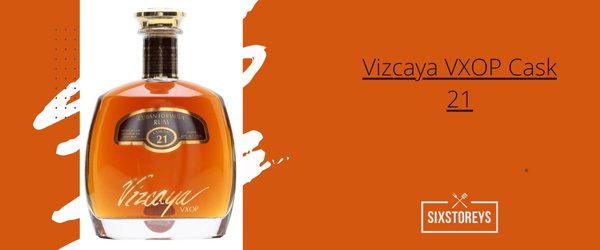 Vizcaya VXOP Cask 21 is a masterfully crafted aged rum that artfully balances sweetness with savory undertones, earning its reputation as one of the finest Dominican Republic rums. Its deep mahogany hue and rich aromas of toffee, dried fruits, and leather provide an enticing invitation to experience this remarkable spirit.
The palate reveals a beautiful tapestry of flavors, with toasted oak and caramel interwoven with dark cherry, roasted nuts, and a hint of tobacco. The luxurious mouthfeel and velvety smooth finish leave a lasting impression on the senses. The Vizcaya VXOP Cask 21 is aged using a traditional solera system in specially selected oak barrels, allowing the rum to develop its complex character.
Savor this delectable rum on its own or with a fine cigar, or use it as a heavenly complement to a rich dessert. With its impressive depth of flavor and masterful balance, Vizcaya VXOP Cask 21 is a rum that demands your attention and rewards you with every sip.
5. Relicario Ron Dominicano Supremo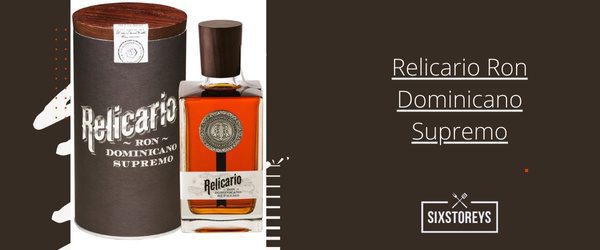 Relicario Ron Dominicano Supremo stands out among other Dominican rums due to their meticulous attention to detail and selection of high-quality ingredients. Aged for 10 to 15 years, this sophisticated drink is presented in an elegant bottle that hints at the supreme experience that awaits.
The magnificent color of this rum, beautiful deep mahogany, comes as a result of its long aging process. As you bring the glass to your nose, you'll be immediately enticed by the aromas of dried fruit, sweet cherries, and candied ginger. The palate delivers a well-balanced combination of caramel, maple syrup, and vanilla notes, followed by a lingering finish with hints of oak and spices.
Relicario Ron Dominicano Supremo is a truly timeless and versatile masterpiece. It's perfect for sipping neat, on the rocks, or used in a luxurious Old Fashioned cocktail. Embrace the allure of the Dominican Republic by savoring this stunningly crafted rum.
6. Kirk & Sweeney Gran Reserva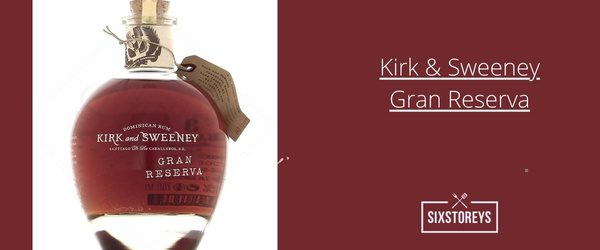 Inspired by the legendary rum-running schooner Kirk & Sweeney, which smuggled rum from the Caribbean to the United States during the Prohibition era, this rich and opulent rum is another standout choice from the Dominican Republic. Aged for 12 years on the island, Kirk & Sweeney Gran Reserva showcases every hallmark of a decadent and luxurious drinking experience.
The deep amber-hued rum presents enticing aromas of toasted coconut, caramel, and sweet vanilla, which carry through to the palate. This full-bodied rum rewards the taste buds with exquisite caramel and vanilla notes, along with undertones of maple and mocha. The long, lingering finish is rich and smooth, inspiring a contented appreciation of this exceptional spirit.
This stunning rum is best enjoyed neat or on the rocks, allowing the multifaceted flavors to truly shine. Kirk & Sweeney Gran Reserva is a delightful spirit that marries storied history and artful craftsmanship to bring the joy of sipping fine rum to a new generation of connoisseurs.
7. Brugal 1888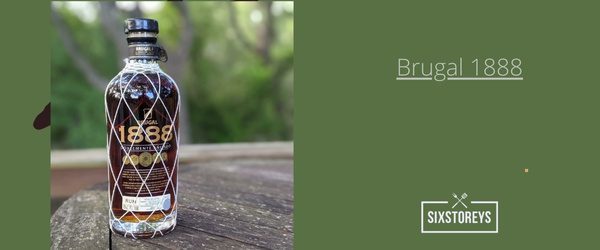 Brugal 1888, a remarkable double-aged Dominican rum, sets a new standard for quality and character among rum connoisseurs. The first aging process takes place in American oak barrels, followed by a second round in Spanish sherry oak casks, resulting in a seamless integration of both sweet and spicy flavor profiles.
Adorned in a deep, rich amber hue, Brugal 1888 greets the nose with inviting aromas of toffee, dried fruits, and oak. The palate delights with a complex symphony, featuring notes of candied orange peel, honey, coffee, and cinnamon, perfectly accentuated by a soft, sweet vanilla undertone. The finish is smooth and satisfying, laced with warm, lingering spice.
Whether you choose to sip Brugal 1888 neat or on the rocks, or even in a refined rum-based cocktail recipe, this exceptional rum will captivate and impress with its unmistakable quality and character.
8. Ron Barcelo Imperial Rum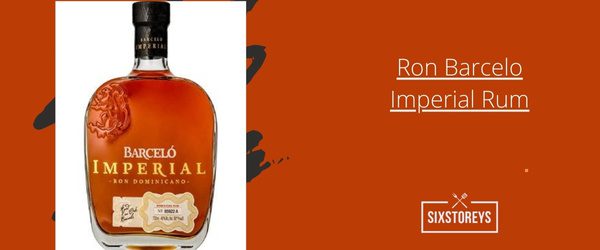 Holding a prestigious reputation, Ron Barcelo Imperial Rum receives high regard for its unparalleled smoothness and complex blend of flavors. This iconic Dominican Republic rum, aged for up to ten years, has been enjoyed and celebrated by rum aficionados worldwide.
The inviting amber hue of Ron Barcelo Imperial Rum is accompanied by enticing aromas of caramel, toffee, and toasted almonds. In every sip, the palate reveals a delightful balance of rich flavors, ranging from cocoa and butterscotch to dried figs and sherry-like suggestions. The finish leaves a satisfying warmth with a hint of oak.
Ideal for sipping neat or showcasing classic rum cocktails, Ron Barcelo Imperial Rum presents a versatile drinking experience that showcases the excellence of Dominican rums.
Also Read: Best Rums for Piña Colada
9. Matusalem 15 Gran Reserva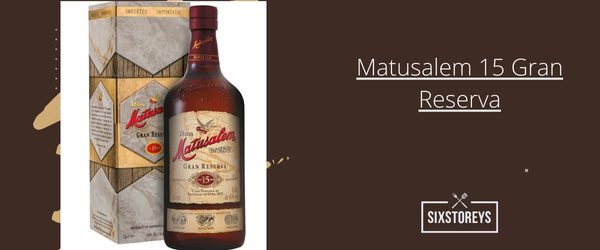 Known affectionately as the "Cognac of Rums," Matusalem 15 Gran Reserva hails from a recipe that has endured since the brand's inception in Cuba during the 19th century. The Dominican Republic is now home to this exquisite rum, which boasts a deep amber color, rich and velvety texture, and a flavor profile that has cemented its status as a true classic.
On the nose, Matusalem 15 Gran Reserva offers a delightful blend of hazelnut, chocolate, and caramel, accentuated by hints of oak and sherry. The palate luxuriates in a balanced, smooth medley of flavors, including toffee, crème brûlée, and candied fruit, with underlying tones of fruitcake and spices. The finish is long, warm, and utterly satisfying.
Whether you choose to enjoy Matusalem 15 Gran Reserva neat, on the rocks, or in your favorite cocktail, this rum's enchanting character will elevate any occasion.
10. Carabalí 8-year Añejo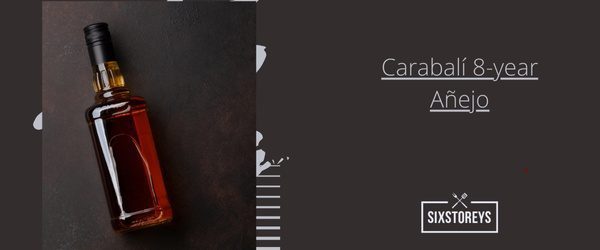 Carabalí 8-year Añejo is a smooth, luxurious aged rum from the Dominican Republic, vividly reflecting the dedication and artistry of its master distillers. Aged for eight years, Carabalí 8-year Añejo features an inviting amber color and a complex flavor profile that never ceases to delight.
The nose is greeted by a seductive aroma of honey, vanilla, and caramel, with a delicate touch of toasted oak. The palate is indulged with rich layers of fruity sweetness, mingling with dark chocolate, cinnamon, and a hint of orange peel. The rum's velvety texture results in a long, satisfying finish.
Carabalí 8-year Añejo is a versatile rum perfect for sipping neat or on the rocks, as well as providing an exceptional foundation for your favorite rum-based cocktails. It's opulence and captivating character make it a must-try addition for any rum enthusiast.
11. Atlántico Private Cask Rum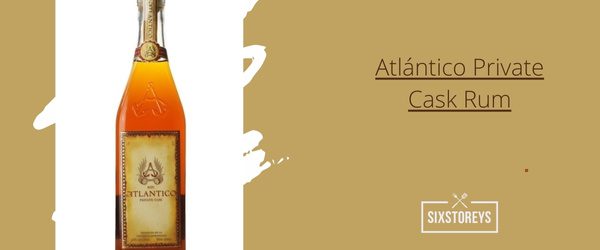 Atlántico Private Cask Rum is a masterful blend of Dominican rums carefully aged in bourbon casks to create a drink with a sophisticated and complex character. Known for its unparalleled smoothness, this rum never fails to deliver a remarkable drinking experience.
The dark amber hue of Atlántico Private Cask Rum reveals a rich nose of chocolate, toffee, and a hint of molasses, alongside delicate oak undertones. The palate is graced with a harmonious blend of flavors, including butterscotch, raisins, and bourbon-inspired caramel, with a subtle yet lingering spice in the finish.
Enjoy Atlántico Private Cask Rum neat or over ice to truly appreciate its intricacies, or use it as the centerpiece of rum-forward cocktails. Its high-quality craftsmanship and undeniable charm merit full attention from connoisseurs and casual drinkers alike.
12. Lemba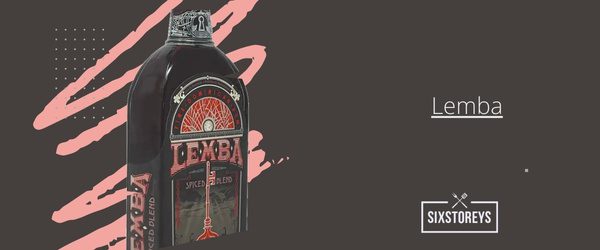 A small-batch, artisanal rum produced by skilled craftsmen, Lemba embodies the dedication to quality that characterizes the best Dominican rums. Made from local sugarcane and distilled with high-quality processes, Lemba captures the essence of the Dominican Republic in every sip.
The rum's light, golden hue hints at the tropical notes that await within its flavor profile. Aromatic and tantalizing, Lemba offers hints of fresh pineapple, mango, and banana, complemented by subtle vanilla and molasses undertones. The overall taste is refreshing and light, with a smooth and inviting finish.
Whether you choose to mix Lemba in tiki cocktails or enjoy its flavorful nuances by sipping it neat, this delightful Dominican rum will transport you to a tropical paradise with every indulgent taste.
13. Ron Macorix Blanco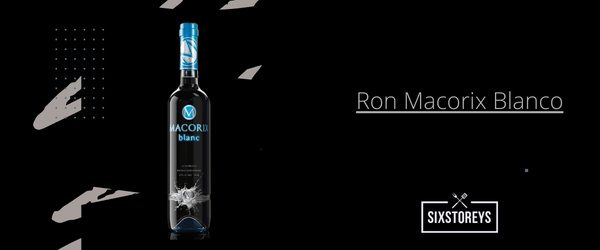 Ron Macorix Blanco is a high-quality white rum that proudly represents the spirit of the Dominican Republic, excelling in both flavor and versatility. Handcrafted with care and dedication, this rum's distinctive light character makes it an ideal choice for mixing in cocktails.
The crystal-clear appearance of Ron Macorix Blanco is accompanied by a nose featuring hints of tropical fruit, green apple, and a subtle floral bouquet. The palate is treated to a delightful combination of light, fruity flavors, and a gentle sweetness, followed by a pleasant, lingering finish.
As a cocktail base, Ron Macorix Blanco easily shines with its fresh, invigorating flavor and smooth texture. It provides an ideal canvas for mixing iconic or creative rum cocktails while maintaining the essence of the Dominican Republic.
14. Quorhum 23 Solera Aged Rum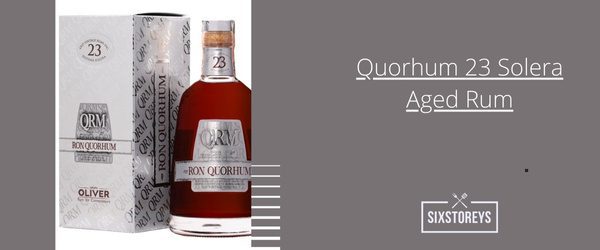 Quorhum 23 Solera Aged Rum is the epitome of Dominican rum-making heritage and prestige. With the distinction of being the oldest rum from the Dominican Republic, this stunning sipper is aged 23 years using the traditional solera method.
The rich, deep amber color of Quorhum 23 Solera Aged Rum is both captivating and inviting. The nose reveals entrancing aromas of caramel, dried fruits, and oak, with a whisper of spice. The palate is enveloped in a complex yet harmonious medley of flavors, ranging from dark chocolate and roasted nuts to tobacco and leather. The smooth, never-ending finish leaves a lasting impression.
Quorhum 23 Solera Aged Rum is best savored neat or on the rocks, showcasing the excellence and depth achieved through its prolonged aging process. This exquisite rum is a treasure among the Dominican Republic's finest offerings.
15. Siboney Reserva Especial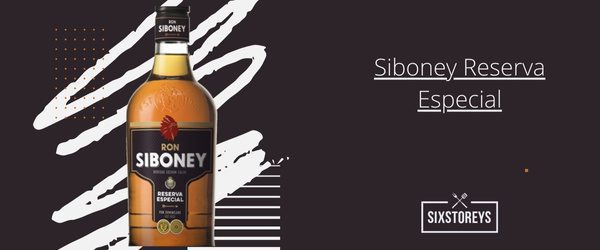 Siboney Reserva Especial, a well-crafted aged rum blend, showcases the expertise and dedication of the historic Dominican distillery from which it hails. Aged skillfully in charred white oak barrels, this rum captivates with its flavor and character.
Siboney Reserva Especial features a beautiful amber color and a nose rich with notes of toffee, toasted oak, and delicate spices. The palate is treated to a sensory delight, with sweet and creamy flavors of butterscotch, vanilla, and caramel perfectly balanced by a gentle, warm spice finish.
The smooth and approachable nature of Siboney Reserva Especial makes it best savored neat or on the rocks, as well as in elevated rum cocktails. With each sip, this exceptional rum provides an incomparable taste of the Dominican Republic's proud rum-making tradition.
Also Read: Best Gold Rums
Why Do Dominican Republic Rums Deserve a Place in Your Collection?
The Dominican Republic has a long history and tradition of producing high-quality rums. There are numerous reasons why these unique spirits should hold a special place in your collection, making it truly diverse and impressive. Let's explore some of the main factors contributing to the excellence of Dominican Republic rums.
Rich History and Culture
The history of rum production in the Dominican Republic dates back to the 16th century when Spanish colonizers introduced sugar cane to the island. This rich history provides a strong foundation and a great sense of pride for Dominican rum distillers. Many distilleries have been passed down through generations, with unique techniques and secret family recipes handed down from one master blender to another. This continuity of tradition results in truly exceptional rums that pay homage to their ancestors.
Unique and Versatile Flavor Profiles
Dominican Republic rums offer a wide range of flavors and profiles, thanks to factors such as diverse aging methods, variances in local sugarcane, and unique distillation practices. You can find robust, dark rums with complex and deep flavors, or light, refreshing rums perfect for creating delectable cocktails. The versatility of Dominican rums ensures there's a perfect bottle for any taste preference or occasion.
Prestigious Awards & Recognition
Dominican Republic rums have garnered numerous awards and accolades at international spirits competitions, including the San Francisco World Spirits Competition and International Wine & Spirit Competition. These awards acknowledge the quality and craftsmanship found in these rums, providing further evidence that they deserve a spot among the world's finest spirits.
Perfect for Any Occasion
The wide variety of Dominican rums lends itself to versatility in consumption. Whether you're hosting a dinner party, attending a holiday get-together, or enjoying a quiet night, there's a Dominican rum to suit any occasion. If you're savoring a neat glass of aged rum after a long day or mixing up a refreshing cocktail to quench your thirst, Dominican rums provide endless options for enjoying life's moments.
Increasing Availability & Local Awareness
Distinctive Dominican rums are becoming more accessible around the world, with increased success in sales and greater visibility in bars and restaurants. As you add these rums to your collection, you will likely gain a greater appreciation for the culture and countries that produce them, expanding your horizons and global palate.
Pairing Dominican Republic Rums with Food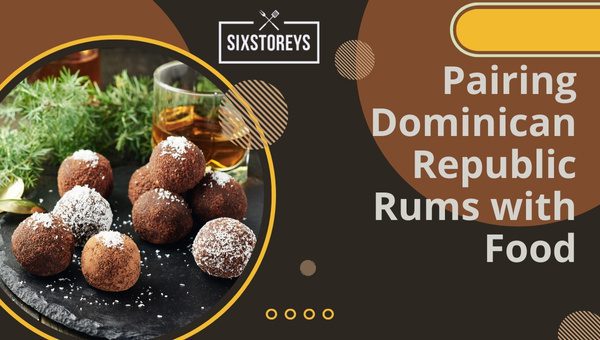 When it comes to pairing Dominican Republic rums with delicious food, the possibilities are endless. Each rum's unique flavor profile offers the chance to find the perfect match. In this section, I'll be sharing some of my favorite rum and food combinations, as well as some general guidelines to help you make pairings of your own. So let's dive in!
Appetizers
Rum Pairing: Light to medium-bodied rums with fruity or floral notes
Ceviche: The citrus flavor in ceviche can complement the fruity notes of a light rum, offering a refreshing start to your meal. Try pairing a Dominican white rum like Ron Macorix Blanco with a shrimp or fish ceviche.
Empanadas: These fried turnovers filled with savory meat or cheese can be enhanced by the smooth caramel or vanilla flavors found in medium-bodied rums. Pair them with a rum like Kirk & Sweeney Gran Reserva for a delightful treat.
Main Courses
Rum Pairing: Medium to full-bodied rums with oaky, caramel, or spice notes
Grilled meats: A full-bodied Dominican aged rum with rich flavors can bring out the smoky, juicy qualities in grilled beef, pork, or chicken. Ron Barcelo Imperial Rum is one such option that pairs well with meats from the grill.
Seafood: Fish dishes with tropical flavors pair nicely with the bright, fruity profile of a medium-bodied Dominican rum. Grilled or roasted fish with a mango salsa would complement Lemba well, thanks to its tropical notes.
Desserts
Rum Pairing: Aged Dominican rums with complex, sweet flavors
Chocolate cake: The rich cocoa flavor of a chocolate dessert can perfectly enhance the sweet, fruity, and warm notes of rums like Vizcaya VXOP Cask 21.
Flan: This silky, caramel-infused dessert can be taken to new heights with the spicier notes of rums like Brugal 1888, which features a mix of sweet and spicy flavors.
Cheese Board
Rum Pairing: Versatile Dominican rums that boast a variety of flavors or unique qualities
Blue cheese: The intense, earthy flavor of blue cheese can be balanced by the sweetness and smoothness of a rum like Matusalem 15 Gran Reserva, sometimes referred to as the "Cognac of Rums."
Aged cheddar: An aged cheddar's nutty, bold character is a delightful partner for a rum with oaky and almond hints, such as Rey del Caribe 15 Year Reserve.
To enhance your Dominican Republic rum experience, don't forget to also explore cigars as a complementary pairing. Enjoying a fine cigar alongside your favorite Dominican rum can elevate your tasting experience to new heights. Some common cigar pairings include Opthimus 15 Malt Whiskey Cask Aged Rum or Bermudez 1852 Aniversario. As with any pairing, the key is to experiment and find what works best for your personal preferences.
Responsible Enjoyment of Dominican Republic Rums
Responsible enjoyment of Dominican Republic rums means knowing and understanding your limits and ensuring a safe and enjoyable time for you and others. Here are some key points to keep in mind for a positive experience when savoring these Caribbean treasures.
1. Be Mindful of Your Alcohol Intake
It's easy to get carried away when tasting such rich and flavorful rums, but it's important to pace yourself and avoid overconsumption. As the adage goes, "Everything is in moderation." Set a limit beforehand, and stick to it.
2. Use Proper Glassware
For each type and purpose, different glassware optimizes the taste and ensures a high-quality experience. It's important to use the appropriate glassware for the specific rum you are enjoying, whether you are sipping it neat, on the rocks, or in a cocktail.
3. Pairing with Food
Pairing Dominican Republic rums with the right cuisine can enhance the flavors of both the rum and the dish. Knowing how to compliment your rum with food can lead to a more satisfying and well-rounded culinary experience.
4. Hydrate
Keeping yourself hydrated is essential when consuming any alcohol, including Dominican Republic rums. Make sure to drink plenty of water both during and after the tastings to flush out any potential toxins and maintain a balanced state.
5. Respect Your Body's Signals
Tune in to your body and learn to recognize the signs when you've reached your limit. Listen to your body, and if you feel uncomfortable or unwell, cease consuming alcohol.
6. Appoint Designated Drivers or Arrange Transportation
Whenever you've had a few drinks, it's always best to arrange for a designated driver or alternative mode of transportation—such as a taxi, Uber, or Lyft—to ensure a safe trip home for you and your friends.
7. Educate Yourself and Others
Learning about the responsible consumption of alcohol is key to enjoying Dominican Republic rums responsibly. Share your knowledge with others and promote a responsible drinking culture among your friends and the wider community.
By keeping these points in mind, you can ensure a safe, enjoyable, and memorable experience when indulging in the delightful flavors of Dominican Republic rums.
The Future of Dominican Republic Rums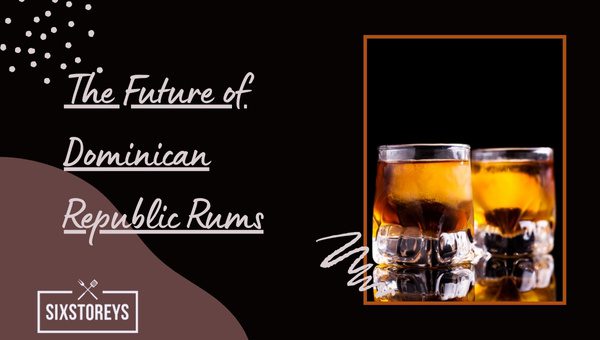 As we look ahead, the future of Dominican Republic rums seems to be one of innovation, sustainability, and a continuous pursuit of quality. Here are some of the emerging trends and developments in the world of Dominican rum.
New Techniques and Innovations
Expectations for more eco-friendly distilleries, barrel aging techniques, collaborations with breweries or whiskey distilleries
Dominican rum producers are becoming increasingly inventive, incorporating new techniques and innovations into their distillation and aging processes. It's not uncommon to see rums aged in various casks, including those previously used for whiskey or wine, to create unique flavors and aromas. We can also expect collaborations between rum producers and breweries or whiskey distilleries to create innovative rums that will cater to a broader range of consumers.
A Push for Sustainability
Strong focus on the environment, sustainable agriculture, reducing waste, and more efficient energy usage in the production process
As the demand for Dominican Republic rums grows, concerns about the environmental impact of rum production have also risen. This has led many distilleries to reassess their practices and focus on sustainability. From sustainable agriculture to efficient energy usage in the production process, Dominican rum producers are working to minimize their environmental footprint and ensure the long-term success of the industry.
A Spotlight on Craft Rums
Small-batch, artisanal rums receiving more attention from connoisseurs and enthusiasts
While major rum brands have long dominated the Dominican Republic rum market, the future also holds promise for artisanal, small-batch rum producers. With an emphasis on craftsmanship and dedication to the traditions of rum making, these up-and-coming craft distilleries are sure to catch the eye of discerning rum connoisseurs and enthusiasts.
Expansion of Dominican Republic Rums in the World Market
expect to see more Dominican rums in international competitions, festivals and events, building global recognition and appreciation
Dominican Republic rums continue to make their mark on the global stage, with numerous accolades and acknowledgments from various competitions and events. As the world becomes more acquainted with these exceptional rums, their presence in international markets will only strengthen, paving the way for further growth and development of the Dominican rum industry.
Dominican Republic rums have an exciting future ahead. As the industry evolves to incorporate innovative techniques, a commitment to sustainability, and a focus on craftsmanship, it's the perfect time to explore the diverse range of flavors and experiences these exceptional rums have to offer.
Also Read: Best Rums For Mojitos
Frequently Asked Questions
What is the main ingredient used in Dominican Republic rums?
Traditionally, Dominican Republic rums are made from sugarcane or molasses, a byproduct of the sugar-making process.
How does the aging process of Dominican Republic rums differ from other Caribbean rums?
Aging processes can vary depending on the distillery, but many Dominican rums are aged using the Solera method, which involves blending rums of different ages in a tiered system of barrels. This creates unique, complex flavors and smoothness.
What types of cocktails can I make with Dominican Republic rums?
Dominican rum is versatile and can be used in a wide range of cocktails, including classics like the Mojito, Rum Old Fashioned, and Piña Colada, as well as more creative and rum-forward options.
Can Dominican Republic rum be used as a substitute for other Caribbean rums in recipes?
Yes, due to their unique and flavorful profile, Dominican rums can be a great substitute for other Caribbean rums in recipes and cocktails.
Are there any famous cocktails that specifically call for Dominican Republic rums?
While there may not be a specific cocktail that exclusively calls for Dominican rum, the national cocktail of the Dominican Republic, the "Mamajuana," traditionally uses local rum as its base spirit.
What is the price range of Dominican Republic rums?
The cost of Dominican rums can vary widely, from affordable and moderately priced options to premium and luxury rums that are more expensive.
Why are some Dominican Republic rums more expensive than others?
Factors that contribute to the price of Dominican rums include the aging process, the quality and rarity of the ingredients, the brand's reputation, and the limited production of certain editions.
How do I store Dominican Republic rums to ensure they maintain their quality and flavor?
Store your Dominican rums in a cool, dark place away from direct sunlight and extreme temperatures. Make sure the bottle is tightly sealed to prevent oxidation and evaporation.
What makes Dominican Republic rums stand out compared to those from other countries?
Dominican rums are known for their smoothness, rich flavors, and complex aging process using the Solera method. The unique terroir, including the island's fertile soil and climate, also contributes to the distinct characteristics of Dominican rums.
Conclusion
Dominican Republic rums have a lot to offer, from their rich history and unique flavors to their versatility and ability to elevate any gathering. Whether a novice or a seasoned rum enthusiast, there is always something new to discover in the world of Dominican rums. By understanding how to choose, enjoy, and pair these rums with various foods and occasions, one can truly appreciate the craftsmanship and character of each bottle.
In this diverse world of spirits, Dominican Republic rums hold a special place, offering a taste of the island's vibrant culture with every sip. So, go ahead and explore this enticing world of flavors and elevate your rum experience to new heights.
Beverage Explorer and Tastemaker 🍻🥃🍷 Aman's quest for liquid delights knows no limits. From hoppy brews to aged spirits, he uncovers the tales behind each sip. His eloquent descriptions and accessible insights make every drink an adventure worth raising a glass to.