13 Best Gold Rums To Drink in 2023 [Drink Like Royalty]
Updated On: August 29, 2023
Ever since I developed a taste for fine spirits, I've been on a never-ending journey to discover the best gold rums on the market. Gold rums are versatile, boasting a unique mix of rich flavors and caramel hues that make for an unforgettable drink, whether you're sipping them neat, on the rocks, or as a part of a delicious cocktail.
The sheer variety of gold rums can be both exciting and overwhelming, so allow me to share my personal favorites, a carefully curated list of the "Best gold rums" that I believe deserve a spot in every home bar. So, buckle up and join me on this flavorful adventure as we toast to the golden goodness of these exceptional rums.
Also Read: Best Rums for Piña Colada
13 Best Gold Rums To Drink In 2023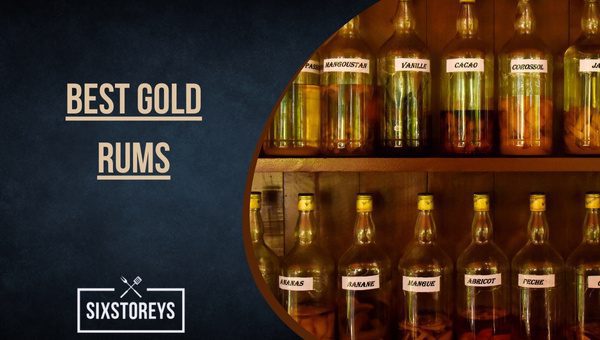 Embark on a tantalizing journey as we explore 13 of the best gold rums that will delight your taste buds and elevate your drink game. From the Caribbean to Asia and beyond, discover these exceptional liquid gold treasures and their unique flavor profiles. Cheers to your next unforgettable sip!
1. Bacardi Gold Rum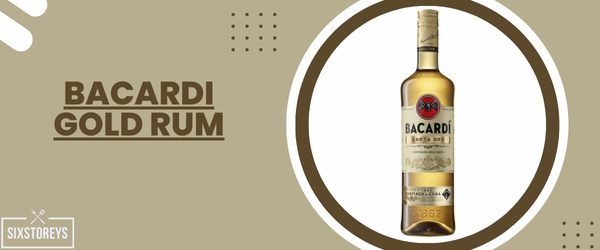 Next on our list is Bacardi Gold Rum, the famous gold offering from the iconic Bacardi brand. With a legacy dating back to 1862, Bacardi has been the forerunner of rum production, and their Gold Rum only serves to fortify this reputation. Characterized by its mellow, sweet, and sophisticated woody flavor, this Puerto Rican rum is truly an experience to be savored.
Tasting Notes:
Nose: The initial aroma offers a bouquet of tropical fruits, sweet vanilla, and caramel, tempting you to dive into the enchanting world of Bacardi Gold Rum.
Taste: As this exquisite liquid touches your lips, you are greeted with delicate flavors of toasted oak, caramel, and sweet almond. The harmonious interplay of these flavors is simply tantalizing.
Finish: With a smooth, medium finish, enticing hints of butterscotch leave you desiring more of this captivating rum.
Pairings and Serving Suggestions:
Bacardi Gold Rum shines brightly when enjoyed in a diverse range of cocktails, perfectly complementing flavors like fruit juices or cola. Try it in a Rum Punch, with orange, pineapple, and cranberry juices for a taste of the tropics, or blend it with cola and lime juice in the classic Cuba Libre. Of course, you could always enjoy this gold treasure the way it was meant to be—neat or over ice.
2. Neptune Gold Rum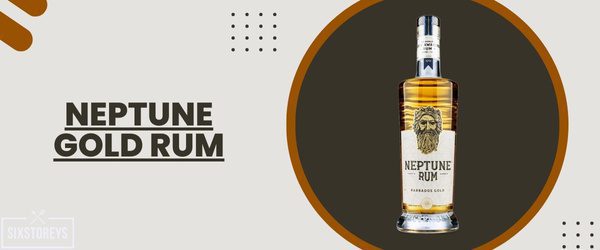 Named after the Roman god of the seas, Neptune Gold Rum captures the essence of the ocean and the allure of the Caribbean. Produced in Barbados, the birthplace of rum, this exceptional spirit is aged for a minimum of three years in American bourbon oak casks, creating a flavorful journey that is both smooth and robust.
Tasting Notes:
Nose: On the first encounter, Neptune Gold Rum greets you with beautiful notes of sweet vanilla, toasted oak, and a slight hint of coconut—inviting you to savor its treasures.
Taste: It's a symphony of flavors on the palate, as you experience a harmonious blend of roasted nuts, tropical fruits, and subtle chocolate undertones. The rich oak character is balanced with a slight vegetal sweetness, creating a delightful experience for your taste buds.
Finish: Neptune Gold Rum's finish is clean and lingering, with hints of toffee and warm spices that bid you a fond farewell.
Pairings and Serving Suggestions:
Allow Neptune Gold Rum to elevate your cocktail game, as it mingles perfectly with both fruity and herbal ingredients. Try it in a classic Mai Tai, or combine it with freshly squeezed lime, mint leaves, and soda in a refreshing Mojito. Alternatively, you can indulge in the blissful experience of sipping it neat or over ice, as you let the flavors dance gracefully on your palate.
3. Gosling's Gold Bermuda Rum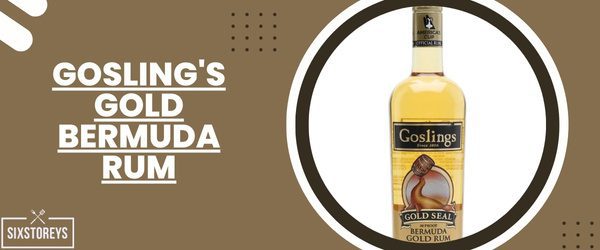 Gosling's Gold Bermuda Rum is a testament to Bermuda's rich history of rum-making. Produced by the renowned Gosling Brothers Ltd, this treasure in a bottle has been the gold standard of Bermudian rums for over a century. What sets this gem apart is its distinct blend of caramel, butterscotch, and tropical nuances, guaranteed to delight your palate.
Tasting Notes:
Nose: On the nose, Gosling's Gold Bermuda Rum boasts tantalizing notes of vanilla and tropical fruits with a hint of caramel sweetness. A whiff of this delightful rum is sure to transport you to the sun-kissed shores of Bermuda.
Taste: Taking a sip, the palate reveals layers of creamy caramel, butterscotch, and smooth oak, beautifully intertwined for a well-rounded flavor profile. The soft and gentle mouthfeel makes it truly enjoyable neat or on the rocks.
Finish: As you reach the satisfyingly long finish, subtle hints of island spices linger, leaving you yearning for another sip.
Pairings and Serving Suggestions:
Gosling's Gold Bermuda Rum stands tall both as a sipping rum and in cocktails. Enjoy this golden delight in Bermuda classics like the Dark 'n Stormy, or try it in a Rum Old Fashioned with a dash of Angostura bitters for a twist on a classic favorite.
4. Don Q Gold Rum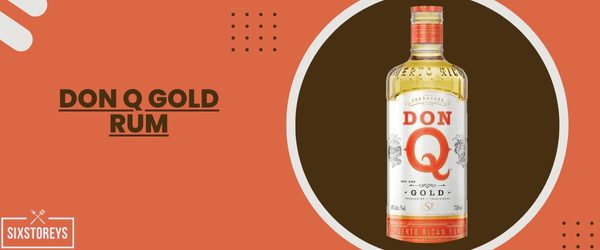 Last but not least on our list is Don Q Gold Rum, a true Puerto Rican treasure. It only seems fitting that this family-owned distillery, producing rums since 1865, offers us such an exceptional gold rum. Carefully crafted using a blend of aged rums, Don Q Gold has a reputation for its harmonious and smooth flavor—making it the ideal choice for any rum enthusiast.
Tasting Notes:
Nose: Don Q Gold Rum entices the senses with a delicate bouquet of honey, vanilla, and gentle oak—inspiring you to explore its depth.
Taste: Upon tasting, this Puerto Rican gem unveils a wonderful medley of ripe fruit, caramel, hints of cinnamon, and well-integrated oak. Its medium body delivers a silky texture, allowing the flavors to gracefully glide over your palate.
Finish: As it leaves you with a smooth and satisfying finish, traces of creamy toffee and subtle spices bid a fond adieu, making for a memorable farewell.
Pairings and Serving Suggestions:
Don Q Gold Rum is a versatile addition to any cocktail arsenal, shining in concoctions that require a harmonious balance of flavors. Whip up a classic Piña Colada or pour it into a Rum Sour for a golden twist. If sipping neat or over ice is more your style, Don Q Gold Rum will undoubtedly please your sophisticated taste buds.
Also Read: Best Cheap Rums
5. Tanduay Gold Asian Rum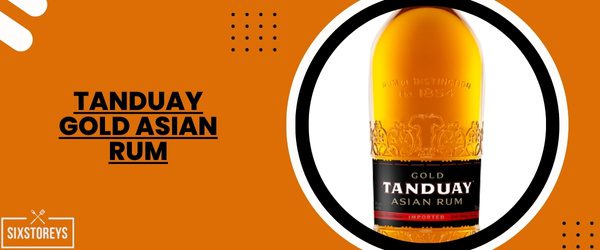 Tanduay Gold Asian Rum is a spectacular representation of the exceptional rums produced in the Philippines. Made from premium sugarcane and aged to perfection, this gold rum is a perfect balance of rich flavor and smoothness.
Tasting Notes:
Nose: The inviting aroma of Tanduay Gold Asian Rum showcases delightful notes of caramel, vanilla, and tropical fruitiness.
Taste: As you take a sip, the refined taste of caramel, honey, and subtle spices combines with subdued hints of oak and vanilla to deliver a pleasantly complex experience.
Finish: The smooth and pleasurable finish of Tanduay Gold Asian Rum leaves you with a warm, lingering sensation while the faintest taste of tropical fruit teases your taste buds for more.
Pairings and Serving Suggestions:
Tanduay Gold Asian Rum is an excellent choice both for sipping neat or mixing in cocktails. Try it in a classic Rum Sour or a delectable Piña Colada to showcase its versatility and charm.
6. J. Wray Gold Rum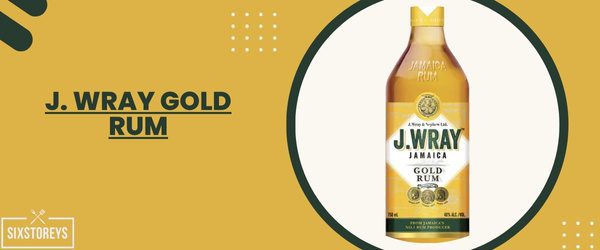 J. Wray Gold Rum is a luscious expression of Jamaica's rich rum heritage, with its distinct flavors crafted from premium sugarcane and expertly aged in ex-bourbon barrels. This golden elixir is a splendid addition to any rum collection.
Tasting Notes:
Nose: The enticing aroma of J. Wray Gold Rum welcomes you with vibrant notes of tropical fruits, allspice, and a hint of sweet molasses.
Taste: On the palate, you'll experience a bold symphony of flavors, ranging from rich toffee, ripe banana, and a delightful touch of spice that adds depth and complexity to every sip.
Finish: The long, smooth finish of J. Wray Gold Rum offers a touch of warmth, with lingering notes of tropical fruits and enticing spices that invite you to take another sip.
Pairings and Serving Suggestions:
J. Wray Gold Rum shines through in any tropical cocktail or those that call for a touch of Jamaican charm. Enjoy it in a classic Mai Tai or a refreshing Jamaican Mule. If you prefer to savor its flavors straight up, J. Wray Gold is also excellent for sipping neat or on the rocks.
7. Tortuga Gold Rum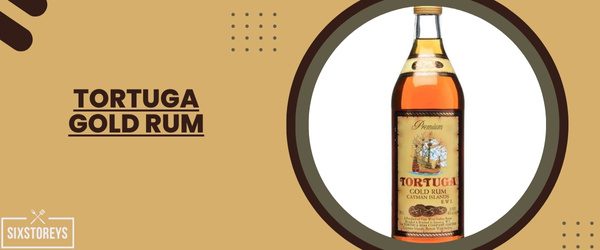 Tortuga Gold Rum is an authentic Caribbean treasure that invites you to take a delicious journey through its rich and vibrant flavors. Distilled in the beautiful Cayman Islands, Tortuga Gold is known for its unique blend of premium rums aged to perfection in ex-bourbon barrels. This rum embodies the true Caribbean spirit and serves as an instant vacation in a glass.
Tasting Notes:
Nose: On the nose, you'll be greeted with delightful hints of toasted oak, dried fruits, and a whiff of spicy vanilla.
Taste: As the liquid hits your tongue, indulge in the delightful blend of caramel, butterscotch, and tropical fruit flavors. The rum's underlying oakiness and balanced spiciness add a pleasant complexity perfect for sipping neat or blending into cocktails.
Finish: The long, smooth finish of Tortuga Gold Rum leaves tantalizing notes of cinnamon and toasted oak on your palate, encouraging you to reach for another sip.
Pairings and Serving Suggestions:
Enjoy Tortuga Gold Rum in a myriad of classic and tropical cocktails, such as the Cayman Lemonade or the well-loved Mojito. Its versatile flavor profile also makes it an excellent companion for neat sipping or on the rocks.
8. Atlantico Reserva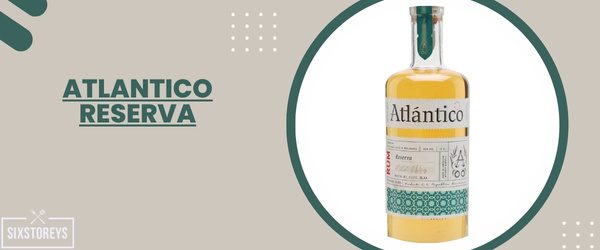 Hailing from the Dominican Republic, Atlantico Reserva is a golden nectar that boasts a rich legacy of rum-making. This premium blended rum is the result of careful aging and expert craftsmanship, making it an absolute delight for connoisseurs and casual drinkers alike.
Tasting Notes:
Nose: The aroma of Atlantico Reserva entices with its sumptuous notes of toasted oak, warm vanilla, and a touch of fruitiness.
Taste: Upon sipping, the complexity of this beautiful rum is apparent. The rich caramel and butterscotch flavors play harmoniously with the delicate fruity and vanilla undertones.
Finish: The long, lingering finish of Atlantico Reserva is sure to satisfy any rum enthusiast, leaving you with a smooth, warm sensation and a subtle hint of toasted almonds.
Pairings and Serving Suggestions:
Perfect for sipping neat or on the rocks, Atlantico Reserva also elevates classic rum-based cocktails, like the El Presidente or the Atlantico Rum Manhattan. Savour its depth of flavor alongside a good cigar to fully immerse yourself in the experience.
9. Rhum J.M Gold Rum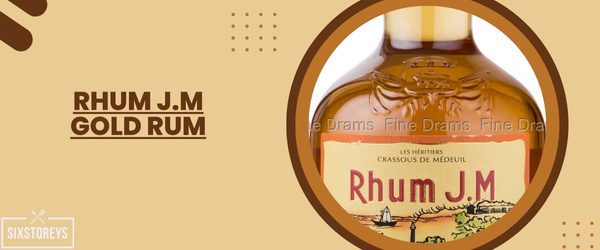 Rhum J.M Gold Rum proudly represents the rich heritage of Martinique's rhum agricole tradition. Distilled from fresh sugarcane juice, this exquisite gold rum exemplifies the island's unmistakable character and passion for the craft.
Tasting Notes:
Nose: Rhum J.M Gold offers a captivating bouquet of freshly crushed sugarcane, dried fruit, and a hint of warm spice. One cannot help but be drawn in by its inviting aroma.
Taste: On the palate, a beautiful tapestry of flavors ensues. Notes of caramelized bananas, toasted nuts, and a dash of cinnamon combine effortlessly to deliver a finely crafted experience.
Finish: The elegant and complex finish is punctuated by a pleasant spiciness that lingers, reminding you of the rum's distinct origins.
Pairings and Serving Suggestions:
Rhum J.M Gold Rum can be the perfect companion for your cocktail adventures, lending its rich flavors to creations like the classic Ti' Punch or a refreshing Daiquiri. Alternatively, it's a marvelous sipping rum to be enjoyed neat, allowing you to appreciate its intricate flavors.
10. Ron Barcelo Anejo Fine Dominican Rum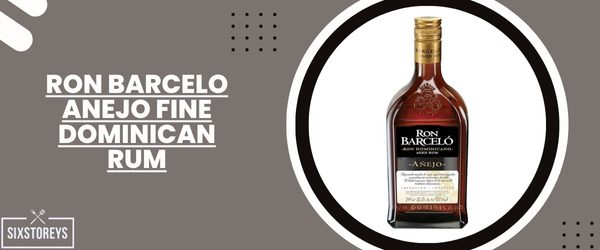 Ron Barcelo Anejo Fine Dominican Rum brings forth the remarkable essence of the Dominican Republic's rum-making legacy. Established in the 1930s by expert distiller Julian Barceló, this gold rum showcases the impeccable craftsmanship and dedication to quality that has endured for generations.
Tasting Notes:
Nose: The alluring aroma of Ron Barcelo Anejo features delightful hints of cinnamon and clove, accompanied by the unmistakable scent of toffee and oak.
Taste: Velvet-smooth to the taste, this gold rum presents a harmonious balance of caramel sweetness, ripe fruit, and subtle spice notes. It's a pleasant symphony of flavors to savor.
Finish: A warm, lingering finish leaves you with a subtle aftertaste of vanilla and oak, making for a truly satisfying gold rum experience.
Pairings and Serving Suggestions:
Versatile and gently spiced, Ron Barcelo Anejo is an excellent base for cocktails like the Cuba Libre or the classic Mojito. But don't be afraid to savor it neat or on the rocks, embracing the rum's delightful complexity.
11. Cruzan Single Barrel Rum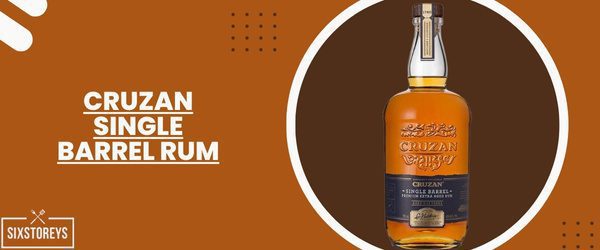 Hailing from the idyllic shores of the US Virgin Islands, Cruzan Single Barrel Rum exemplifies the art of meticulous craftsmanship. Blended from carefully selected aged rums, this gold rum is aged for a second time in charred American oak barrels, resulting in a delectable sipping experience.
Tasting Notes:
Nose: The nose brims with a delightful medley of dried fruit, rich molasses, and fragrant vanilla.
Taste: On the palate, a full-bodied flavor unfolds, revealing notes of toasted oak, caramel, and smooth butterscotch. A hint of tropical fruit and subtle spices underscores the rum's well-balanced flavor profile.
Finish: A gracefully long, warm finish is characterized by gentle notes of oak and a refined sweetness that lingers like a fond memory.
Pairings and Serving Suggestions:
Cruzan Single Barrel Rum makes for a satisfying sipping rum, whether served neat or with a splash of water. Its layered flavors also shine in cocktails like a Rum Manhattan or an Old Fashioned, providing ample opportunity to experiment and find your personal favorite.
12. El Dorado 5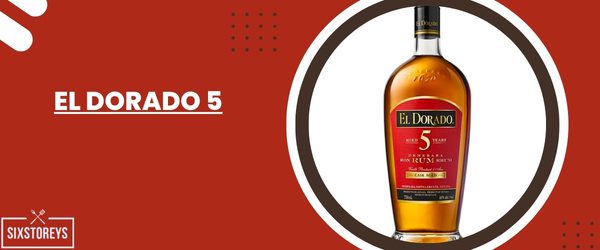 El Dorado 5 from Guyana brings a taste of South America's thriving rum culture to the table, emanating luxury with each sip. Crafted by the skilled artisans at Demerara Distillers, this gold rum boasts a charmingly complex flavor profile that does not disappoint.
Tasting Notes:
Nose: On the nose, El Dorado 5 showcases an enticing fusion of dark chocolate, sweet coconut, and a touch of oak.
Taste: Upon tasting, the palate is treated to a luxurious blend of ripe fruit, warm spices, and a subtle smokiness. It's a full-flavored experience that leaves you wanting more.
Finish: The finish is a pleasingly smooth affair, with lingering hints of cocoa and caramel adding undeniable richness.
Pairings and Serving Suggestions:
El Dorado 5's diverse flavor profile lends itself well to a variety of cocktails, such as the Black Cherry Mojito or a Spiced Daiquiri. Despite its mixability, it's an equally splendid choice for sipping neat or on the rocks, inviting you to savor its intricate taste profile.
13. Stolen Dark Rum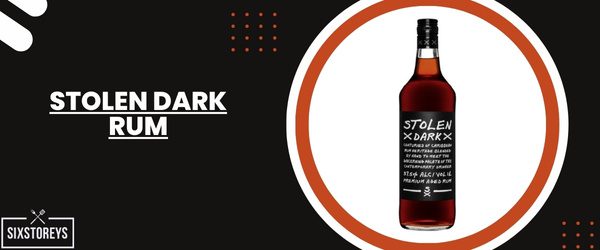 Stolen Dark Rum is an intriguing gold rum with a darker twist. Hailing from New Zealand, the brand 'Stolen' brings a sense of adventure and excitement to the world of rums. Their Dark Rum stands out as a unique and refreshing take on traditional golden rums, boasting bold flavors that are perfect for those looking to embark on a taste journey like no other.
Origin Story:
Stolen Dark Rum's journey begins with the sourcing of high-quality sugarcane from the volcanic soil of Bali, Indonesia. The aging process then transforms this spirit into a delightful gold rum with a darker soul, using ex-American whiskey barrels that impart rich and complex flavors.
Tasting Notes:
Nose: A whiff of Stolen Dark Rum greets you with a bold aroma of toasted caramel, mixed with hints of vanilla and warm spice. The suggestive notes hint at a unique flavor profile that pushes the boundaries of what gold rums can be.
Taste: The taste continues to keep you on your toes with its dual character. It perfectly marries the sweetness of toffee and vanilla with the rich flavors of oak and just a touch of smoke. Paired with a velvety mouthfeel, each sip is an experience on its own.
Finish: The rum concludes with a lasting, memorable finish, as its warm spice flavors and soothing hints of cocoa linger on your tongue.
Unique Presentation Ideas:
Stolen Dark Rum presents a fantastic opportunity to play around with unique serve ideas. Here are a few suggestions to elevate your tasting experience:
Rum & Smoke: Mix Stolen Dark Rum with a dash of liquid smoke to create a bold, smoky cocktail that will amp up the intensity.
Chocolate Delight: Pair this gold rum with dark chocolate to accentuate its rich cocoa notes and contrast with the sweetness.
Dark & Stormy with a Twist: Replace the traditional rum in a Dark 'n Stormy with Stolen Dark Rum to give this reputable cocktail a new kick.
Cocktail Mastery:
Whether used in a classic cocktail or a more adventurous concoction, Stolen Dark Rum brings a distinct depth of flavor. Its complex profiles make it an exceptional component in a simple Rum & Coke or an elaborate Tiki cocktail.
Dive headfirst into this dark, delicious world brought to life by Stolen Dark Rum and experience the flavors and excitement it offers. This bottle is not for the faint of heart; it's ideal for those who dare to explore beyond the conventional gold rum experience.
Also Read: Best Dominican Republic Rums
How to Properly Taste and Savor Gold Rums?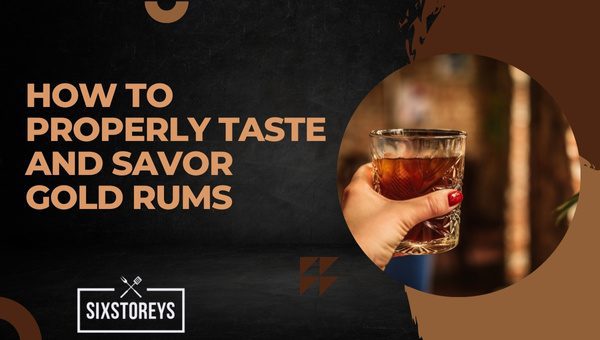 Tasting and savoring gold rums is an experience that goes beyond simply taking a sip. As you venture into the world of gold rums, it's essential to learn the art of properly experiencing these fine spirits. Follow this guide to elevate your rum tasting game.
Prepare yourself and your surroundings
Before diving into the details, it's crucial to ensure you're in the right environment for a mindful tasting. Choose a quiet area with minimal distractions, suitable lighting, and comfortable seating. Tasting rum should be a multisensory experience, and your environment plays a significant role in enhancing it.
Choose the proper glassware
The right glass can make all the difference in appreciating a beautiful gold rum. Use a tulip-shaped glass or a brandy snifter, which are designed to trap and concentrate the aromas, making it easier for you to enjoy the rum's intricacies.
Pour and observe
Pour a small amount of rum, about 25 ml, into your glass. Then, hold the glass at a slight angle and observe the color, noting whether it's pale or deep gold. Swirl the rum gently, and observe the "legs" or "tears" that form on the side of the glass. Thicker, slower legs indicate a richer, more viscous rum.
Engage your sense of smell
Now, bring the glass closer to your nose and take a few gentle sniffs from a distance, allowing the delicate aromas to reach your olfactory senses. Then, bring the glass even closer to your nose, taking deeper breaths to truly appreciate the complexity of the rum's fragrances.
Take your first sip
Take a small sip of the rum and let it flow across your tongue, coating all areas of your mouth. This helps your taste buds to detect the different flavor profiles—sweet, salty, sour, and bitter. Gold rums are known for their richness and complexity, so savor every moment of this initial exploration.
Explore the finish
After swallowing the rum, take note of the lingering flavors, known as the finish. High-quality gold rums will often have a long, satisfying finish that unfolds slowly, revealing new layers of complexity with each passing moment.
Repeat and refine
Return to your rum for another taste, this time searching for more nuanced flavors or hidden notes. Repeat the process as needed, refining your understanding of the gold rum's characteristics and growing your appreciation for its unique profile.
As you explore the world of gold rums, remember that practice makes perfect. The more rums you taste, the more refined your palate will become, allowing you to appreciate the true masterpieces in the world of gold rums.
Why Aged Gold Rums Elevate Your Drinking Experience?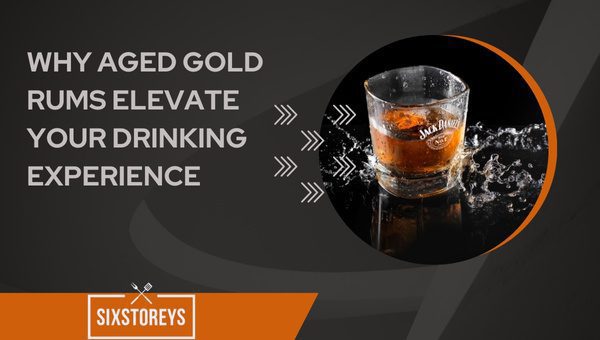 The allure of aged gold rums lies in their exceptional depth of flavor and complexity, a result of aging in wooden barrels that imbues them with a rich and full-bodied taste. Here's a closer look at why aged gold rums are truly special.
Effects of the Aging Process
The aging process plays a significant role in elevating the drinking experience with gold rums. As the rum rests in oak barrels, it undergoes several changes:
Color Enhancement: Over time, the color changes from a light and transparent amber to a deep and rich gold hue, thanks to the interaction with the charred oak.
Flavor Development: The flavors of aged gold rums become richer, smoother, and more complex, with notes of toffee, caramel, dried fruits, and spice.
Mellowing of Harshness: The aging process works wonders in softening the alcohol's harshness and refining the overall mouthfeel.
Celebrating Aged Gold Rum Varieties
Aged gold rums come in a variety of maturations, ranging from 3 to 25 years or more. Exploring these offerings can help you appreciate the intricacies of each gold rum's character. Delve into limited edition and vintage gold rums – created from select barrels – to truly elevate your rum experience.
How to Store and Serve Gold Rums Like a Pro?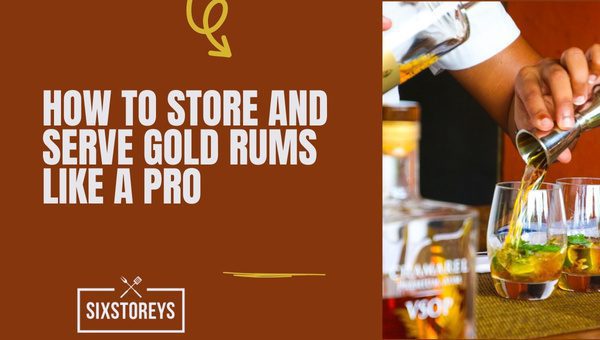 Caring for your gold rums the right way is crucial in maintaining their quality. Here are some tips on proper storage and serving techniques that will make you a gold rum pro.
Storing Your Gold Rum
To preserve your gold rum's quality, consider the following storage guidelines:
Temperature: Store your gold rum in a cool, dark place, ideally between 14 and 20°C (57 and 68°F).
Light: Avoid direct sunlight, as it can degrade the rum's color and flavor over time.
Horizontal vs. Vertical: Unlike wine, it is best to keep your rum bottles upright, as the high alcohol content can damage the cork when stored horizontally.
Serving Your Gold Rum with Flair
Using proper serving techniques and glassware adds finesse to your gold rum experience.
Glassware: Opt for a tulip-shaped glass, or a snifter, which concentrates the gold rum's aroma near the top of the glass, allowing you to enjoy its full bouquet.
Serving Temperature: Serve neat at room temperature, as chilled gold rums can lose their depth of flavor.
Ice: If serving on the rocks, use large ice cubes, which melt slowly and help maintain the gold rum's integrity.
Follow these tips, and you'll store and serve your gold rums like a true connoisseur, impressing anyone fortunate enough to experience your drink offerings.
Why Gold Rums are Perfect Companions for Food Pairings?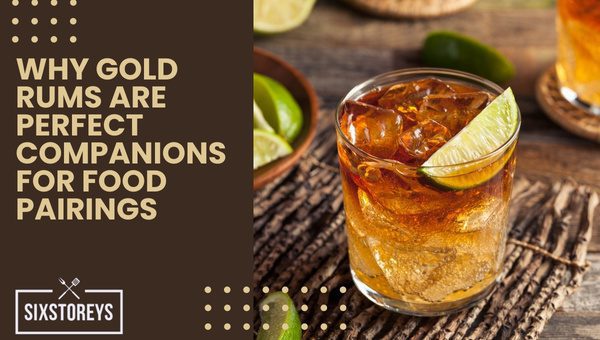 Gold rums, known for their versatile profiles and smooth finishes, are more than just a delightful sip or a cocktail base. In fact, gold rums are ideal partners for a range of cuisines and dishes that will elevate your dining experience to new heights. Despite their similarities, gold rums often have unique flavor profiles that can be tailored to complement different foods.
How Gold Rums Enhance Flavors in Dishes?
Gold rums typically carry a balanced palate of sweet caramel notes, delicately blended with warm spices, making them the perfect accompaniment for both sweet and savory dishes. They pair exceptionally well with:
Barbecue: Where the caramel undertones of gold rums accentuate the smoky and sweet barbecue sauce flavors.
Chocolate desserts: The rich, deep flavors of dark chocolate are heightened by the warmth of spices found in many gold rums.
Tropical fruit-based dishes: Pineapples, mangoes, and coconut are all accentuated by the sweetness and subtle bite of gold rums.
Versatility Across Different Cuisines
Whether you prefer Asian, Caribbean, Latin American, or European dishes, gold rums provide a delicate bridge across varying cuisines, making them an ideal choice for pairing with a diverse range of dishes.
Tips for Successful Rum and Food Pairings
Experiment with different gold rums to find the best match for a particular dish.
Pay attention to the intensity of flavors in both the dish and the rum - a balanced pairing will enhance, not overpower, your dining experience.
Consider serving your gold rum neat or on the rocks alongside your meal, allowing your guests to appreciate the full flavors and nuances of the pairing.
Why Exploring Small-batch and Craft Gold Rums is Worth It?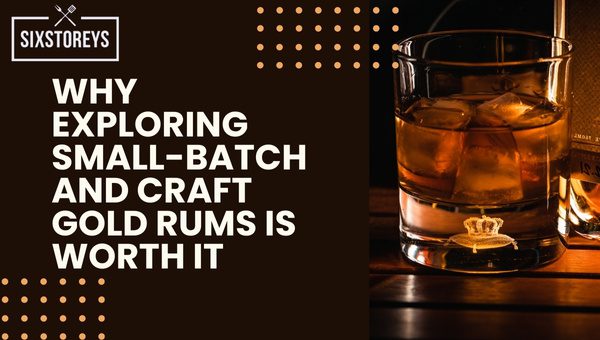 Small-batch and craft gold rums offer an exciting opportunity to discover the painstakingly handcrafted excellence and ingenuity that goes into creating these exceptional spirits. These smaller distilleries often put a great deal of love and care into their products, resulting in an outstanding drinking experience.
Uncovering Hidden Gems in the World of Gold Rums
High-quality small-batch gold rums are characterized by smoothness, complexity, and innovative flavor profiles. Diving into the realm of craft rums allows you to taste the craftsmanship, dedication, and history that goes into every bottle, while also giving you a unique conversation piece when sharing your discoveries with friends.
Supporting Local Distilleries and Their Unique Creations
By exploring the world of small-batch and craft rums, you not only get to indulge in their delightful offerings, but you are also supporting local distilleries, their artisans, and their communities. Embracing these innovative pioneers of rum production can also contribute to preserving local heritage, promoting sustainable practices, and fostering a genuine appreciation for the art of rum making.
How to Discover Small-batch and Craft Gold Rums
Research your regional craft distilleries and their offerings.
Visit local distilleries or partake in guided tastings to learn more about their gold rum production process.
Join rum enthusiast forums and online communities to share recommendations and discuss the latest small-batch gold rums on the market.
By venturing into the enticing world of small-batch and craft gold rums, you not only enjoy a remarkable drinking experience but also become part of a thriving community of rum aficionados and creators who share your passion for this timeless spirit.
Also Read: Best Rums For A Mai Tai
Frequently Asked Questions
What is the difference between gold rum and dark rum?
Gold rum gets its color and distinct flavor from the aging process in wooden barrels, while dark rum is generally aged longer and takes on a more robust profile due to the use of caramel and molasses as a flavoring.
How should I store my gold rum?
Store your gold rum in a cool, dark place away from direct sunlight or heat sources to ensure its quality and flavors remain intact. Keep the bottle upright and tightly sealed when not in use.
Can I drink gold rum straight or is it best mixed in cocktails?
Gold rum is versatile and can be enjoyed both straight or in cocktails, depending on your personal preference. It has a rich flavor profile that is enjoyable on its own but also adds depth and complexity to various cocktail recipes.
Are gold rums always aged?
While many gold rums are aged, their aging period varies from one brand to another. The aging process generally gives the rum its golden color and deeper flavor profile.
What are some popular cocktails made with gold rum?
Some popular gold rum cocktails include the Mai Tai, Rum Old Fashioned, Dark and Stormy, and the classic Daiquiri.
Can I use gold rum instead of white or dark rum in a recipe?
You can certainly experiment with substituting gold rum for white or dark rum, but keep in mind that it may change the flavor profile and appearance of your cocktail. The best approach would be to adjust the proportions and tweak the recipe as needed.
How can I know if a gold rum is of high quality?
To determine a gold rum's quality, look for factors such as awards received, endorsements from experts, and reviews from fellow rum enthusiasts. Additionally, look for rum distillers with established reputations and a history of creating exceptional products.
Is gold rum more expensive than white or dark rum?
Gold rum may sometimes be more expensive than white or dark rum, depending on factors such as the brand, aging process, and production methods. However, you can find affordable gold rums that still offer great taste and quality.
What foods pair well with gold rum?
Gold rums pair well with a variety of foods, including tropical fruits, grilled meats, seafood dishes, and rich desserts like chocolate or caramel-based treats.
Are there any popular gold rums that I can find worldwide?
Some globally renowned and widely available gold rums include Bacardi Gold Rum, Gosling's Gold Bermuda Rum, and El Dorado 5. These brands have a strong presence in the rum market and are recognized for their quality and taste.
Conclusion
Having ventured through the diverse and captivating world of gold rums, it's clear that there is a golden treasure waiting to be discovered by every rum enthusiast. Each of these "Best Gold Rums" brings its own history, unique flavors, and unmatched charm to the table. As you continue to explore and refine your own personal rum preferences, remember that a great rum collection is built upon the foundations of passion, curiosity, and appreciation for craftsmanship.
So, go ahead and create the home bar of your dreams, equipped with these glorious gold rums, and raise a toast to the endless moments of joy and satisfaction that they are sure to bring. Cheers to the golden liquid and the memories it will help you create!
Beverage Explorer and Tastemaker 🍻🥃🍷 Aman's quest for liquid delights knows no limits. From hoppy brews to aged spirits, he uncovers the tales behind each sip. His eloquent descriptions and accessible insights make every drink an adventure worth raising a glass to.