30 Best Larabar Flavors Ranked 2023 [Fuel Your Body Right]
Updated On: September 8, 2023
Seeking a snack that unveils not just one, but an array of delightful flavors at once? Look no further than Larabar. Wrapped in an attractive package, each bar is a symphony of taste. For me, it's always a struggle to pick just one out of a selection of over 30 flavors, each offering a distinct and captivating experience.
Welcome to my article on the best Larabar flavors - because choosing the right one for your palate should be your only struggle!
Also Read: Best Starburst Flavors
30 Best Larabar Flavors Ranked As of 2023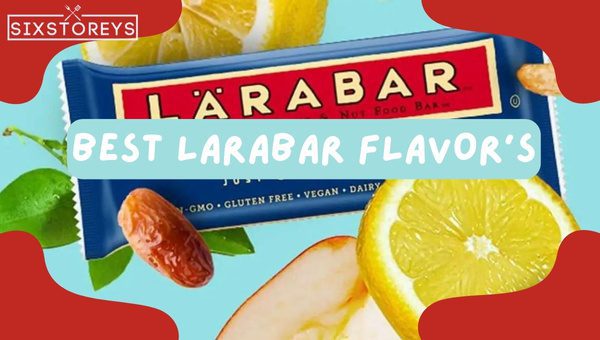 Embark on an epicurean adventure as I unravel the secrets to the best Larabar flavors. From tangy to sweet, nutty to decadent, each of the 30 flavors offers a unique sensation, a journey waiting to be taken. Wondering which Larabar to delight your taste buds with next? Let's dive in and explore.
1. Larabar Coconut Cream Pie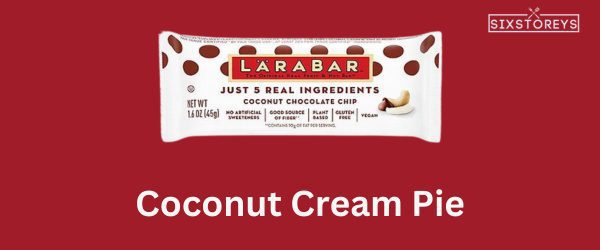 Ah, the Coconut Cream Pie. This Larabar flavor immediately transports me to a tropical island the minute I take my first bite. The blend of unsweetened coconut, almonds, and cashews forms an irresistible trifecta of nuts, while the natural sweetness of dates gets the taste buds tingling. Wrapped in an understated creamy overtone, each mouthful gives a gentle, lingering hint of vanilla.
The Coconut Cream Pie maintains a delicate balance of flavors that's not overly sweet or bland, making it the perfect pick for those who enjoy nuanced flavors. The tasteful notes of coconut and nuts complement each other fantastically, providing a truly satisfying crunch that makes this Larabar a real treat.
2. Larabar Banana Chocolate Chip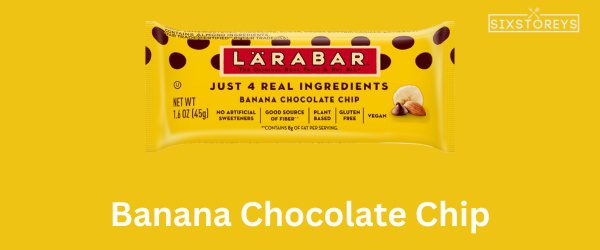 Next up is the Banana Chocolate Chip that flawlessly marries the timeless combination of banana and chocolate. The first thing that strikes you about this flavor is the beautiful authenticity - it tastes exactly like a comforting slice of moist banana bread studded with sinful chocolate chips.
The banana flavor is rich but not overwhelming, harmoniously blending with the mildly dark chocolate chips, which provide a pleasant surprise with every bite. Each bar is a perfect sweet snack that not only satisfies your sweet cravings but also provides the nutritious benefits of bananas. This one is a must-try for fans of classic desserts and banana lovers alike.
3. Peanut Butter Chocolate Chip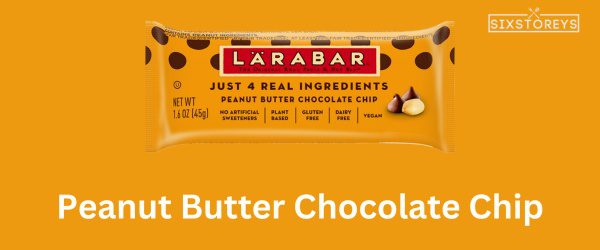 Peanut butter and chocolate - a match made in snack heaven, right? The Peanut Butter Chocolate Chip Larabar seals the deal for me every time I need an indulgent pick-me-up. This flavor feels like a guilty pleasure, sans the guilt! As the creamy, wholesome peanut butter meets the velvety smooth chocolate chips, it's an experience akin to biting into a rich, gooey peanut butter cup.
A chewy texture is complemented by unexpected bursts of crunchy chocolate, creating a heavenly harmony in each bite. What I love the most, though, is the natural sweetness of dates that rounds off the flavor profile perfectly. It's a symphony of flavors where none overpower the other but rather come together to create a peanut butter paradise.
4. Chocolate Chip Brownie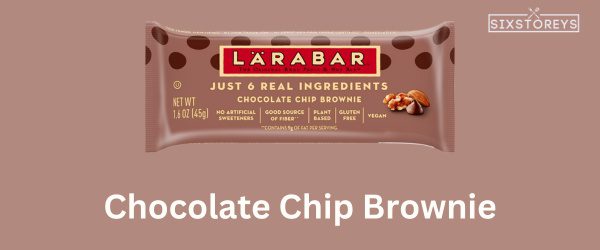 Chocolate Chip Brownie Larabar is truly a decadent indulgence. A perfect substitute for a classic brownie, this flavor never disappoints when I'm hit with a chocolate craving. Staying true to its name, it is a harmonious blend of rich cocoa, sweet dates, and crunchy walnuts, topped off with semi-sweet chocolate chips.
Each bite into this Larabar unleashes a delightful explosion of smooth chocolatey richness, accentuated by tantalizing crunchy surprises from the chocolate chips. What makes it even better is the guilt-free indulgence it provides, making it a regular in my snack drawer.
5. Larabar Cinnamon Roll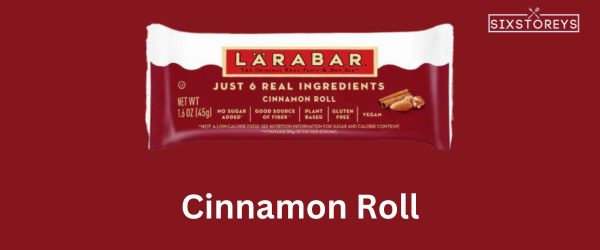 The Cinnamon Roll Larabar is pure bliss. Warm, rich, and aromatic- This bar takes me on a sensory trip to a cozy bakery where the air smells of fresh cinnamon rolls straight out from the oven. The distinct flavors of cinnamon are intertwined gracefully with the nuttiness of almonds, cashews, and dates.
Biting into this Larabar feels like biting into a soft, gooey cinnamon roll. The slightly spicy, distinct warmth of cinnamon is balanced beautifully by the lingering sweetness of dates. The sprinkle of sea salt adds that extra edge to take this treat to another level. I recommend this for anyone who, like me, is a fan of the comforting allure of cinnamon.
6. Larabar Pecan Pie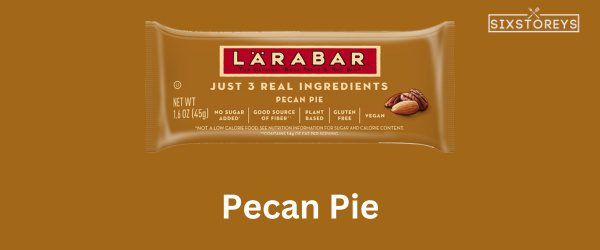 Craving a rich, hearty dessert without having to bake an entire pie? The Pecan Pie Larabar might be your answer. It captures the essence of a traditional southern pecan pie in a convenient, snack-friendly form. The delightful pecan flavor is offset by the sweetness of fresh dates and almonds. The instant burst of rich, buttery pecans paired with the natural, gentle sweetness of dates is incredibly satisfying.
The subtle, slightly caramelized undertones are reminiscent of the caramelized filling of a classic pecan pie. By far, the best part is the perfect blend of nutrition and comfort this Larabar offers - it's pecan pie, in healthful disguise!
7. Mint Chip Brownie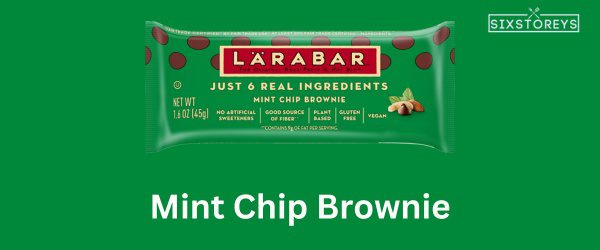 The Mint Chip Brownie bar gives me those familiar, rich chocolatey vibes I so intimately associate with a beautiful slice of moist brownie, invigorated by that refreshing dash of cool mint. The bar starts with a substantial cacao base, then the semi-sweet chocolate chips are lavishly sprinkled throughout, ensuring you never miss out on that chocolatey essence bite after bite. But the star of the show, in my opinion, is the mint.
The invigorating coolness transcends the richness of the brownie base, rounding out the taste with a revitalizing kick. The balance between the richness of brownie and the freshness of mint is an irresistible combination, one that I seem to go back to time and time again.
8. Larabar Blueberry Muffin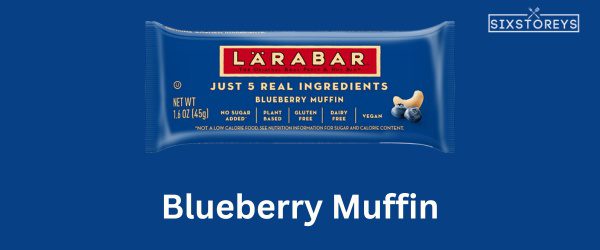 As a berry enthusiast, the Blueberry Muffin Larabar is all I've dreamt about in a snack bar. The sweet and slightly tart blueberries coupled with warm undertones of vanilla, recreate the nostalgic experience of biting into a freshly baked blueberry muffin. Just to make this even more lovable, the roll call of ingredients also includes dates, cashews, and lemon. Especially, the zesty finish from the lemon truly completes the flavor profile. I often find myself lost in the intertwining dance of flavors, reminding me of summer morning breakfasts spent over a wholesome blueberry muffin.
9. Larabar Cherry Pie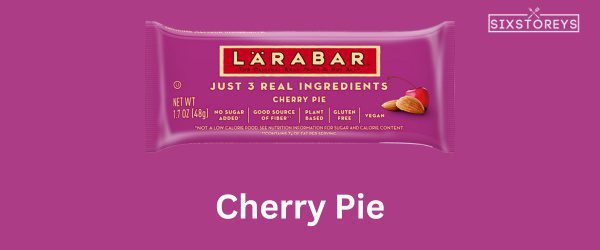 Who needs a slice when you can have a whole pie to yourself? The Cherry Pie Larabar is a magnificent recreation of the iconic dessert, complete with the vibrant, juicy flavor of cherries that don't come from any synthetic source, but actually dried cherries. Dates and almonds add depth to the flavor, making each bite a perfect fusion of sweet, tart, and nutty tones.
Engulfed in their essence, it feels like walking through an abundant cherry orchard during spring. As a cherry lover, this Larabar is my perfect companion for when I'm in need of a delightful burst of fruitful goodness.
10. Almond Butter Chocolate Chip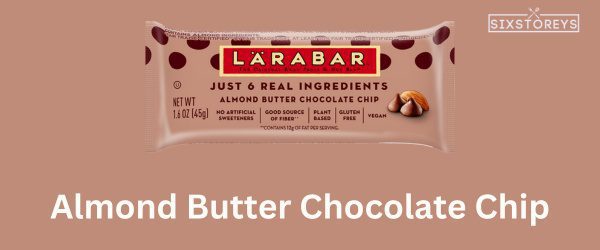 Attention, almond and chocolate lovers! If you're on the search for a heavenly pairing of creamy almond butter and semi-sweet chocolate chips, the Almond Butter Chocolate Chip Larabar is your darling. The combination of gently roasted almonds blended with the sweet tang of dates makes for a delightful base, but the added dash of chocolate chips transforms it into a perfect symphony of flavors.
Each bite offers the refined taste of almond butter smoothly complemented by the rustic hint of chocolate. The overall taste is sweet, slightly nutty, and soft, with the chocolate chips offering a slight crunch, making it an ever-pleasing snack for any time of day. It truly is almond butter chocolate chip perfection!
11. Larabar Cashew Cookie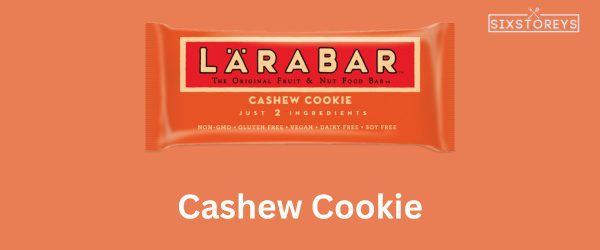 Oh, the blissful simplicity of the Cashew Cookie Larabar. Boasting only two ingredients, cashews and dates, it's a direct route to flavor town for those who love straightforward snacks that allow each ingredient to shine. This bar is chewy, slightly sweet, and nutty. You'll find the earthy taste of cashews paired flawlessly with the honey-like sweetness of dates. I find myself savoring and appreciating each bite, recognizing the true raw flavors of the ingredients. This one is definitely a must-try for lovers of minimalist food.
12. Larabar Apple Pie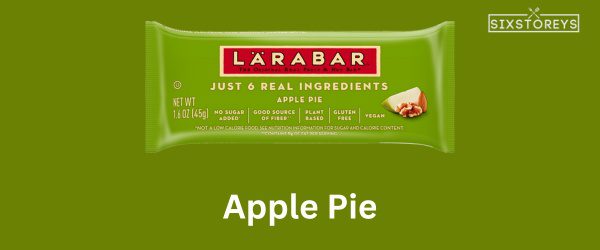 Apple Pie Larabar. Just the name conjures images of a warm, fresh-out-of-the-oven apple pie, and believe you me, it lives up to its name. Made with a delicate balance of granny smith apples, dates, and a dash of cinnamon, this Larabar brings the rustic charm of an apple pie into each bite-sized delight.
Each bite is a melting pot of flavors - the sweet and slightly sour tang of apples, the unique depth of dates, and that hint of cinnamon, bringing this classic homely dessert to life. The care put into each bar is evident, making it one of my absolute favorites when I need something sweet, tart, and decidedly comforting. It's like a hug for your taste buds.
13. Coconut Chocolate Chip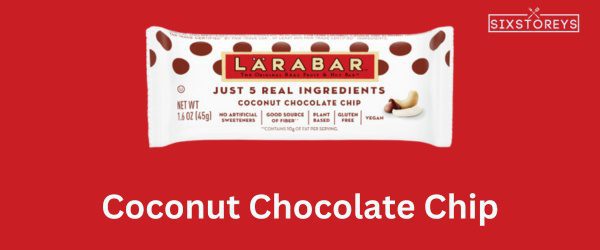 For any coconut lover like me, the Coconut Chocolate Chip Larabar is the equivalent of finding the Holy Grail. This bar is tastefully adorned with generous flecks of coconut and a hearty dose of semi-sweet chocolate chips. The blend of these distinct flavors, bundled with the sweet base of dates and the crunch of almonds, will transport you straight to the tropics.
It's all the heavenly decadence of a chocolate-coated coconut macaroon but packed into a nutritious snack bar. It's definitely one for those days when you're craving a tropical vacation for your tastebuds!
Also Read: Best Fruity Candies
14. Larabar Banana Bread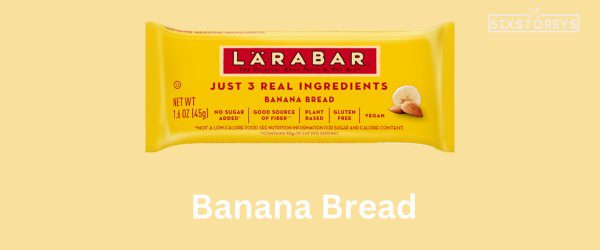 There's something incredibly comforting about the humble banana bread, and, believe it or not, the Banana Bread Larabar captures that warm and familiar experience exceptionally. It's as though you've taken a bite out of a freshly baked banana loaf, filled with the sweet, lush richness of ripe bananas.
The goodness of almonds and dates adds a satisfying density to each bite, making each bar a wholesome and guilt-free snack. One bite of this Larabar and you'll be swimming in a sea of nostalgia, reminiscing over the aroma of homemade banana bread.
15. Chocolate Chip Cookie Dough Larabar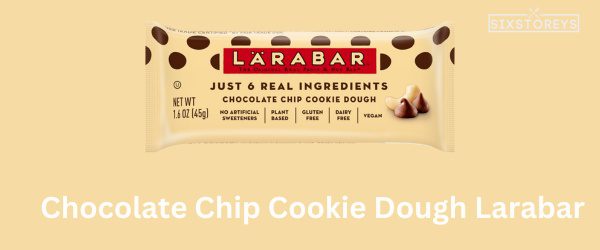 There may be times when the craving for cookie dough becomes simply insurmountable. Take it from someone who's been there - Chocolate Chip Cookie Dough Larabar is the answer to your silent pleas. The sinfully delicious combination of chocolate chips, cookie dough flavor, and a satisfyingly dense texture is what sets apart this beloved Larabar.
Trust me, the taste is so authentic; it truly resembles biting into a chunk of indulgent cookie dough. Yet knowing that all of this goodness stems from all-natural ingredients like cashews, dates, and semi-sweet chocolate chips is a blessing indeed. Yes, you can have your cookie dough and eat it too, without the guilt!
16. Larabar Lemon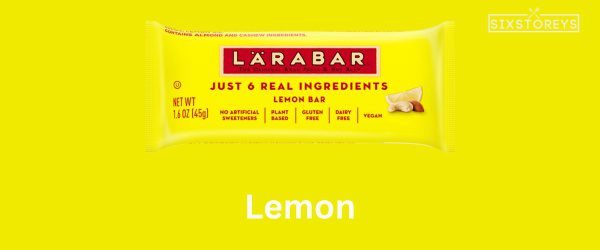 When the warm summer breeze calls for a refreshing snack, I usually pick the zesty Lemon Larabar. This bar bursts with tangy yet pleasantly sweet citrus flavor that transports me to sunny coastlines. The foundation of this irrefutable goodness is a blend of dates and cashews, providing that perfect sweet and slightly nutty background.
The zing of lemon is pronounced but never overwhelming, offering an experience of pleasant, uplifting tartness. Each bite of this bar evokes the tantalizing essence of a lemon tart, without the indulgence that usually follows. Here is a sunny treat that is bound to brighten up even the dullest of afternoons.
17. Larabar Almond Cookie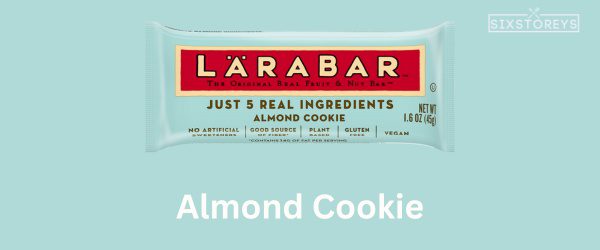 For those days when you're after the comfort of a cookie but want to avoid the sugar overload, turn to the Almond Cookie Larabar. This delightful little gem packs all the warm, comforting flavor of a freshly baked almond cookie in a much healthier package. Roasted almonds, dates and a hint of sea salt team up to deliver a balanced snack that is sweet, slightly salty, and wonderfully satisfying. I find it to be the perfect mid-morning pick-me-up, providing a burst of energy and a satisfying hit of natural sweetness to tide me over until lunch.
18. Strawberry Chocolate Chip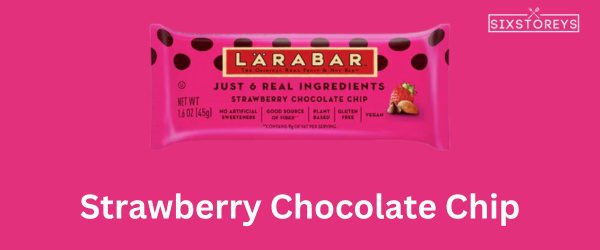 Calling all sweet-toothed snackers, the Strawberry Chocolate Chip Larabar is bound to be your next obsession. This bar is a luxurious blend of strawberries, ripe and fragrant, combined with a generous share of velvety chocolate chips. It's a taste that marries the luscious richness of chocolate-covered strawberries with the delightful texture of chewy dates and almonds.
The sweet and tart notes of strawberries offer a delicious contrast to the deep, indulgent taste of chocolate, creating a sophisticated flavor profile that is simply irresistible. Trust me, you won't want to share this one.
19. Larabar Peanut Butter Cookie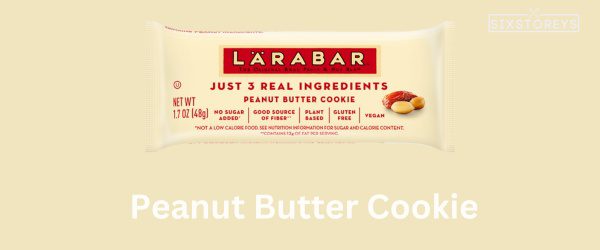 The magic of simple, wholesome ingredients is on full display in the Peanut Butter Cookie Larabar. With just three components—dates, peanuts, and sea salt—this bar captures the irresistible taste and texture of your favorite peanut butter cookie.
Each bite is a delightful mashup of chewy dates and crunchy peanuts, all interlaced with a subtle hint of sea salt to bring out the nutty goodness of the peanuts. This one's a dream for any peanut butter lover like myself, offering a robust, rich peanut flavor that's not too sweet but oh-so satisfying.
20. Chocolate Hazelnut Swirl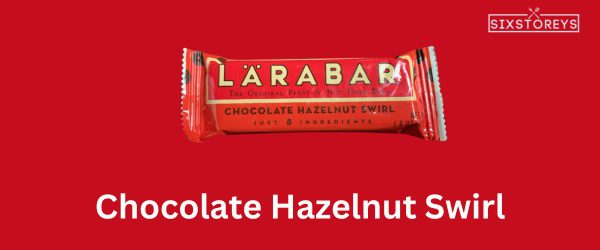 Prepare to be swept off your feet by the enticing combination of flavors in the Chocolate Hazelnut Swirl Larabar. One thing I've always loved about Larabar is their commitment to real, pronounceable ingredients, and this flavor is no exception. Featuring dates, hazelnuts, almonds, cocoa powder, and sea salt, this bar delivers a rich, intense symphony of flavors where every ingredient has a chance to sing.
The deep, chocolatey sweetness is perfectly balanced by the rich, nutty background notes of the hazelnuts and almonds, followed by a surprising pop of saltiness that just adds to the intrigue. Fans of chocolate hazelnut spread, you've got to try this one out!
21. Larabar Peanut Butter Banana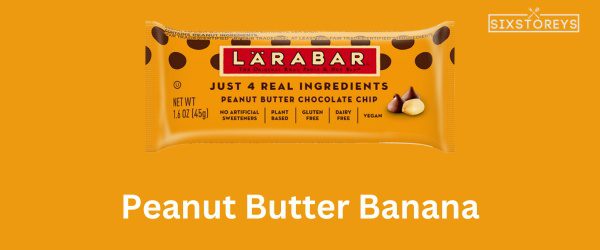 After years of being loyal to the traditional peanut butter & jelly combination, trying the Peanut Butter Banana Larabar was like stepping into a new dimension. The combination of peanuts and banana, I found, created a creamy, almost tropical flavor profile that was very different from what I was used to - but in a good way.
The subtle sweetness of the ripe bananas paired beautifully with the earthy undertones of peanuts, with dates serving as a natural binder and sweetener. The bar was soft, chewy and undeniably addictive. For anyone unsure about trying a flavor so seemingly unconventional, I suggest you dive right into the world of Peanut Butter Banana - you won't be disappointed.
22. Larabar Gingerbread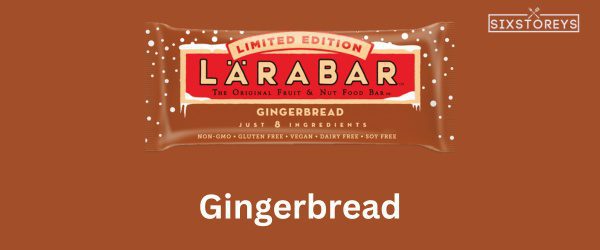 An immediate hit of warmth and coziness overcame me the moment I bit into the Gingerbread Larabar. The spices brought out the yuletide feels, warmly wrapping one around familiar flavors. With a delicious hit of ginger, and a sprinkling of nutmeg and cinnamon, the Larabar perfectly capsuled the essence of a gingerbread cookie.
Pleasantly chewy and satisfyingly moist, it was the right kind of sweet with the characteristic zing of ginger shining through. In addition, the nutty hints of almonds just added to its overall textural appeal. It was Christmas in a bite, and I couldn't get enough.
23. Pineapple Upside Down Cake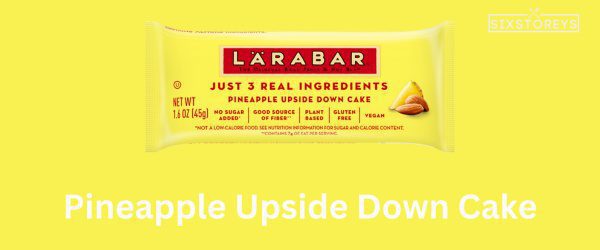 For those who crave tropical flavors, get ready for a mini-vacation with the Pineapple Upside Down Cake Larabar. Inspired by the classic dessert, this bar is a mixture of sweet pineapple, dates, almonds, pecans, and a hint of vanilla, all trapped in a little package. Sweet and tangy, every bite of this bar is a gorgeous blend of fruity and nutty notes, reminding me of lazy days on the beach with every bite. I don't know about you, but I couldn't ask for a more delicious form of escapism!
24. Larabar Snickerdoodle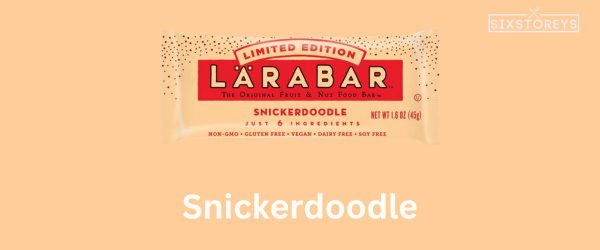 Who would have thought that one of the most beloved cookie flavors could be so perfectly captured in a nutritious snack bar? The Snickerdoodle Larabar is a testament to the wonders of creative nutrition. As a lover of all things sweet and spicy, this bar does not disappoint.
With a beautiful blend of dates, cashews, almonds, and a generous dusting of cinnamon coupled with a little bit of sea salt, it genuinely mirrors the classic snickerdoodle cookie. This bar is noticeably chewier than some of its counterparts, but for me, that's the charm. Each bite is a trip back to the nostalgia-filled days of homemade cookies and milk.
25. Cinnamon Raisin Cookie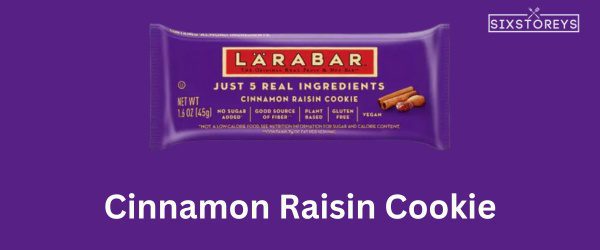 Trying a Cinnamon Raisin Cookie Larabar for the very first time, I was left feeling pleasantly surprised by how much the flavor profile matched its name. The usual base of the Larabar, date, was there providing the natural sweetness with its almost caramel-like undertones. The almonds added their characteristic creaminess, but it was the raisins that really sprung up on my palate, with their tangy sweetness playing beautifully with the earthy heat of the cinnamon. This Bar offers a rush of memories from the times I gorged on homemade cinnamon raisin cookies, only now I can do so guilt-free!
26. Chocolate Coconut Chew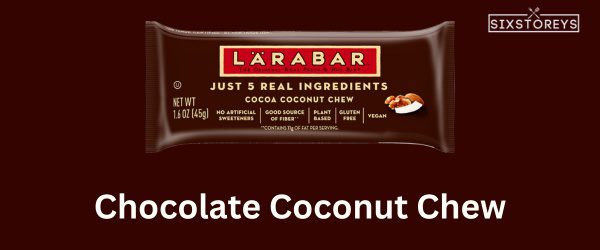 As someone with an undeniable sweet tooth, finding healthier alternatives to the sweets I grew up loving has always been a challenge. Enter the Chocolate Coconut Chew Larabar. My first bite was met with the chewy texture of shredded coconut, harmoniously blended with almonds and an unsweetened cocoa that balanced the natural sweetness of the dates.
The hint of sea salt further accentuated the chocolate notes, leaving behind a rich and satisfying aftertaste. The Chocolate Coconut Chew is everything a coconut-chocolate lover like myself could want - minus the added sugars and artificial flavorings!
27. Larabar Pumpkin Pie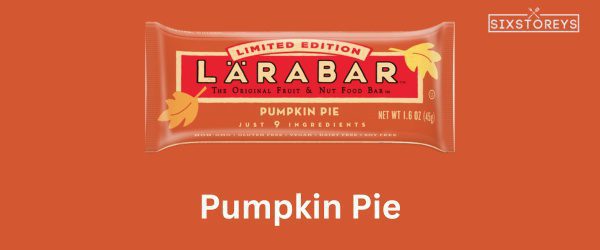 The Pumpkin Pie Larabar is an autumn classic that you can enjoy all year round. It blends dates, cashews, and almonds with the quintessential pumpkin spice mix of nutmeg, allspice, cinnamon, and ginger. To my surprise, they even included dried pumpkin! Tasting this bar transported me back to chilly fall afternoons and warm, homemade pumpkin pies. I felt this sweet, spiced medley of flavors hold its own without being overly sweet. A perfect pick to cozy up to regardless of the season.
28. Peanut Butter and Jelly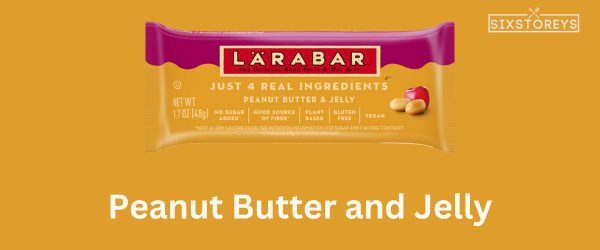 Last but not least in this installment is an absolute classic - Peanut Butter & Jelly Larabar. The iconic collaboration of Peanut Butter and Jelly in this Larabar is a tribute to the timeless combo loved across generations.
Surprisingly, the saltiness of the peanuts contrasted with the subtle sweetness of the cherries makes for a mouthwatering delight. As someone who used up countless PB&J sandwiches back in school, this core Larabar flavor is indeed a nostalgic trip down memory lane. It's comfort food available on-the-go, and I can't recommend it highly enough.
29. Larabar Key Lime Pie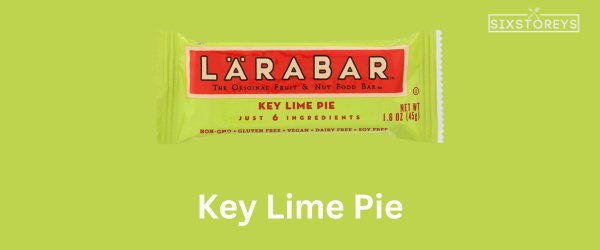 Reminiscent of a sunny afternoon in the Florida Keys, the Key Lime Pie Larabar is a refreshing treat that zests up your taste buds. Vibrant, tangy, and subtly sweet, the flavor showcases the effortless blend of key lime's tart allure with the natural sweetness of dates.
Complementing the zing of lime, the almonds and cashews bring a delightful creaminess. This healthy snack, to my delight, beautifully mirrors the indulgent dessert but with none of the guilt. It's a bite of summer anytime, anywhere, and one I can't help reach out for.
30. Larabar Carrot Cake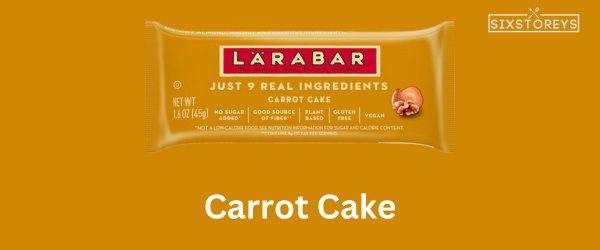 Finally, meet the Carrot Cake Larabar, a favorite if you ask around. I was initially skeptical when I picked this flavor - How could a healthy snack bar recreate a dessert as textured and complex as a carrot cake? But my doubts were cast aside after the very first bite. The Larabar masterfully blends the earthiness of the carrots with rich notes of cinnamon and nutmeg, atop it all, the gentle sweetness of dates held everything together.
The inclusion of walnuts and almonds added a much-appreciated crunch. It was a slice of sweet, healthy goodness smacked right into a compact bar. Trust me, if you're a fan of the classic carrot cake, this Larabar flavor will not let you down.
Also Read: Best Italian Candies
Why Larabar Makes an Ideal Healthy Snack?
As a connoisseur of healthy snacks, I can assure you that few brands strike the perfect balance between health and taste, and Larabar stands tall amongst them. The first thing to admire about Larabars is their minimal ingredients approach. Each flavor is made of a few whole food ingredients - nuts, fruits, and spices; allowing natural, raw flavors to shine.
This snack wizardry doesn't use any type of artificial flavors, sweeteners, or preservatives. Just real, nutritious food transformed into an easy-to-carry snack bar. Moreover, many of the flavors are gluten-free, dairy-free, soy-free, and vegan. Now that's versatility!
A Larabar is like a health trust fund in your pocket - it's there in your times of hunger and when you crave some flavorsome joy. Whether you are in the middle of a strenuous hike, or need a post-workout snack, or even caught up in office work; a Larabar has got you covered.
Understanding the Nutritional Value of Larabars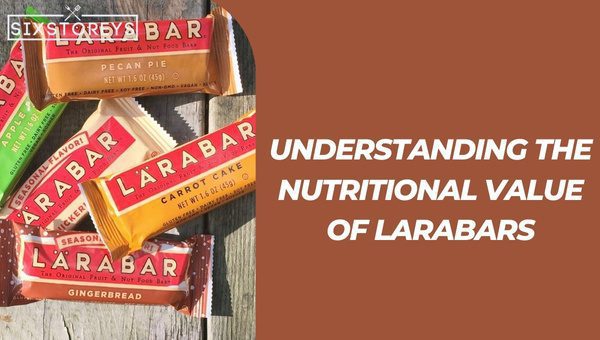 I'm not speaking out of mere love when I say Larabars are ideal for fitness enthusiasts, health-conscious folks, and flavor cravers alike. Each bar is a powerhouse of nutrition. Here, let's break it down:
Each flavor has a unique nutritional profile owing to its ingredients. Generally, a Larabar can range from 190 to 220 calories, making it ideal for a light breakfast or a pre/post-workout snack. They contain between 3-6 grams of protein which come from the nuts, a crucial nutrient for muscle repair and growth.
As for fat content, it approximately ranges from 9-13 grams, mostly healthy fats derived from the nuts and seeds. With an approximate total carbohydrate content of 23-29 grams and a fiber content of 3-5 grams, this snack assists in promoting gut health and keeping you satiated between meals.
All these details speak volumes about the dedication of Larabar in crafting a snack that doesn't compromise on nutrition or taste. So, next time you reach for a Larabar, remember you are not just enjoying a sweet delight, but also fueling your body with quality nutrients.
How to Choose Your Perfect Larabar Flavor?
Choosing the ideal Larabar flavor is all about aligning the bar with your personal taste and dietary preferences. Every flavor has its unique charm, so don't be hesitant to experiment until you find your ideal match. Here's a brief guide on how to make your pick:
Food Preferences: If you're a fan of sweets and baked goods, you may be interested in flavors such as Cinnamon Roll, Apple Pie, or Banana Bread, which carry a delightful hint of the baked goodies that inspired them. On the other hand, if you lean towards tangy flavors, Lemon or Key Lime Pie may have what your taste buds crave.
Dietary Needs: Larabar has offerings that cater to different dietary needs as well. If you're looking for a boost in proteins, go for variants with peanut or almond butter. If you prefer gluten-free or dairy-free options, look for those specific variants in the Larabar range.
Nutritional Content: Each flavor comes with a different mix of nutrients. For those seeking high protein, the Peanut Butter Chocolate Chip, for example, would be a great option. Meanwhile, flavors like the Coconut Cream Pie pack a generous amount of fiber.
Remember, there's no right or wrong choice when it comes to picking your Larabar flavor. The most important thing is to find one that sparks joy in every bite!
Decoding the Mystery: The Process Behind Making a Larabar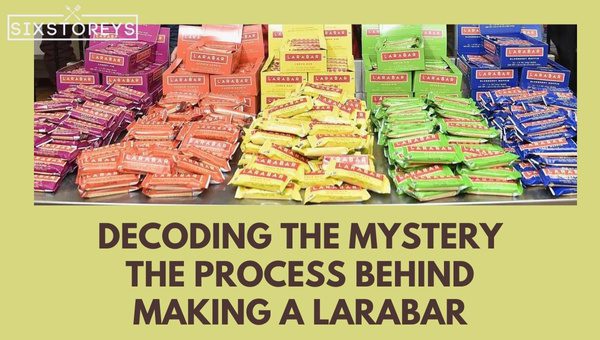 Ever wondered about the journey your Larabar takes before reaching your hand? Here's the decoded process:
Choosing the Ingredients: Each Larabar starts with a selection of top-quality ingredients. Real fruits, nuts, and spices are chosen based on their nutritional value and taste profile to bring you the best Larabar flavors.
Preparing the Ingredients: The ingredients are then individually cleaned, sliced, and prepared. Fruits are carefully dried to extend shelf life, while nuts are chopped or ground to deliver the desired texture.
Mixing the Ingredients: The ingredients are skillfully combined in precise quantities to create the unique flavor profile of each bar. This is where the magic happens!
Shaping the Bars: After mixing, the dough-like mixture is rolled and cut into bars. These are then packaged in the recognizable Larabar wrappers we all know and love.
Hitting the Market: Once packaged, the Larabars are ready to be transported to stores around the world, where eager snack-lovers like myself can pick them up.
Every Larabar is the product of care, precision, and a genuine love for creating a delicious, nutritious snack. Now that you know the process, every bite of your favorite Larabar flavor may taste just a bit sweeter.
How to Incorporate Larabars Into Your Daily Diet?
Incorporating Larabars into your diet is relatively simple and straightforward due to their convenience and wide range of flavors. Here's how:
Meal Replacement: Need a quick breakfast on the go or a hassle-free lunch during a busy workday? Reach out for a Larabar. While it doesn't replace the nutritional benefits of a balanced meal, a Larabar makes for a better alternative to unhealthy snacks or skipping meals altogether.
Pre/Post Workout Snack: If you require an energy pump that is not heavy on the stomach before a workout or need quick replenishment after, a Larabar is just what you might need. The carbohydrate content helps in refueling, and the protein assists in muscle recovery.
Healthy Dessert Substitute: Craving something sweet after a meal, but don't want to load up on refined sugars? A Chocolate Chip Cookie Dough Larabar or a Chocolate Hazelnut Swirl makes for a great healthy alternative.
Snack between heavy meals: Help keep your metabolism steady by having a Larabar between bigger meals. The high fiber content makes you feel full and prevents unnecessary munching.
Navigating the Exotic Larabar Flavor Palette: A Journey from Classic to Bold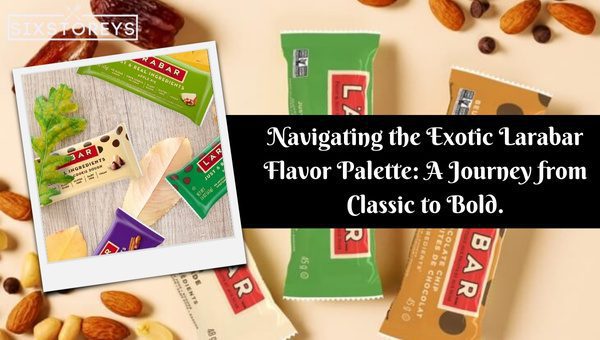 As someone who enjoys these bars, I've spent a lot of time navigating the flavor universe Larabars offers. Here's how I categorize these flavors:
Classic Flavors: For someone new to this world, I'd suggest kickstarting with classic flavors like Apple Pie, Banana Bread, or Cashew Cookie. These are like comfort-food flavors but in a healthy and trendy bar format.
Inspired by Desserts: When I'm in for a guilt-free indulgence, I look towards flavors inspired by popular desserts – Chocolate Chip Brownie, Pecan Pie, and Coconut Cream Pie are a few of my favorites.
Bold and Exotic: Then there are the daring ones like Gingerbread, Key Lime Pie, or Pineapple Upside Down Cake. These are your go-to options when you are feeling adventurous and desiring novelty in taste.
Nut lovers delight: For those who enjoy a crunch with their snack - Peanut Butter Chocolate Chip, Almond Butter Chocolate Chip, and Chocolate Hazelnut Swirl hold the crown.
Fruity Gems: To refresh your palate, try the Lemon, Cherry Pie, or Blueberry Muffin flavors.
In a world of appealing flavors, finding your Larabar flavor match will be a delightful journey that will keep your sweet tooth pleased and your health goals intact!
Also Read: Best Pizza Hut Toppings
Frequently Asked Questions
Why Do People Love Larabars?
In my experience, the love for Larabars transcends their fantastic taste! They are the perfect blend of health and indulgence. Packed with protein, fiber, and nutritious ingredients, they make for a convenient on-the-go snack. Plus, their diverse range of flavors offers something for everyone.
How Many Larabar Flavors are Available?
As of now, Larabar boasts an impressive count of over 30 unique flavors. Some of the most popular include the Peanut Butter Chocolate Chip, the classic Apple Pie, and the indulgent Chocolate Chip Brownie.
Where Can I Buy Larabars?
Larabars can be purchased from various outlets, including grocery stores, health food stores, and online marketplaces like Amazon.
Are Larabars Vegan and Gluten-Free?
Yes, indeed! All Larabar products are gluten-free, dairy-free, and vegan. They are also non-GMO, making them a popular choice among individuals with dietary restrictions.
Can I Eat a Larabar as a Meal Replacement?
In my opinion, while Larabars are full of nutritious ingredients, they should be enjoyed as a snack rather than a meal replacement. They can supplement your diet, provide a quick energy boost, or satiate your mid-day hunger pangs.
Can Larabars be Consumed by Diabetics?
Many Larabars have low glycemic indexes, which means they don't cause significant blood sugar spikes. However, it's always best for individuals with diabetes to consult a healthcare provider to identify the flavors most suitable for their specific needs.
Is There a Larabar Flavor Suitable For a Chocolate Lover?
Of course! Larabar offers several flavors perfect for the discerning chocolate lover. Some of my favorites include the Chocolate Hazelnut Swirl, the Chocolate Chip Brownie, and the Chocolate Coconut Chew.
Are There Seasonal Larabar Flavors?
Yes, Larabar does release seasonal flavors from time to time. For instance, keep your eyes peeled for flavors like Pumpkin Pie and Gingerbread around the holiday season!
Conclusion
So, there you have it, my own little guide to the best Larabar flavors out there. Whether you're a stickler for the classic taste notes of Apple Pie and Banana Bread, or an adventurous soul trying out unique blends like Pineapple Upside Down Cake and Key Lime Pie, Larabars will never cease to surprise. Along with the enticing melange of flavors, the health benefits they offer are indeed a bonus.
Remember, every bar is a story, a symphony of carefully chosen, natural ingredients. So, the next time you reach out for one, know you are not just having a snack; you are embarking on a delightful gastronomic journey. Ready to take a bite?
Food Lover and Storyteller 🍽️✨ With a fork in one hand and a pen in the other, Shivani brings her culinary adventures to life through evocative words and tantalizing tastes. Her love for food knows no bounds, and she's on a mission to share the magic of flavors with fellow enthusiasts.