31 Best Rums For Cocktails in 2023 [Mix, Muddle, and Mingle]
Updated On: September 18, 2023
The moment you decide to mix up a cocktail, the choice of rum can make all the difference in defining the balance of flavors and overall experience in that glass. As an avid cocktail enthusiast, I've taste-tested my way through countless blends and concoctions, and I've discovered that finding the best rums for cocktails is essential to create that perfect, unforgettable sip. Whether you're crafting a delightful daiquiri or a tantalizing tiki concoction, using the right rum variant can elevate your drink to soaring heights.
In this article, we'll dive into some of the most exceptional rums available for your cocktail adventures, ensuring that your mixology skills receive the recognition they deserve. Let's embark on this tasty journey together and explore the magnificent world of rums!
Also Read: Best Rums For Mojitos
31 Best Rums For Cocktails in 2023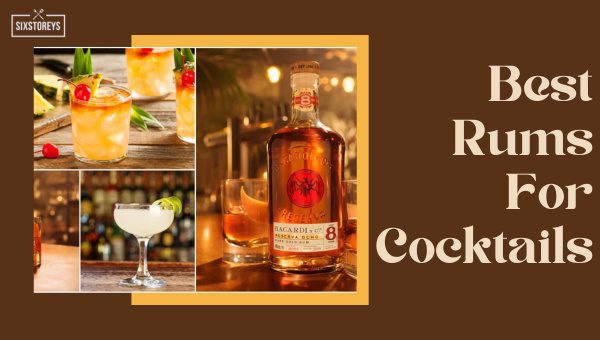 Indulge in the ultimate blend of flavors and spirits as we unveil the 31 Best Rums for Cocktails in 2023. From classic concoctions to innovative libations, these top-notch rums promise to elevate your mixology game to new heights.
1. Denizen Aged White Rum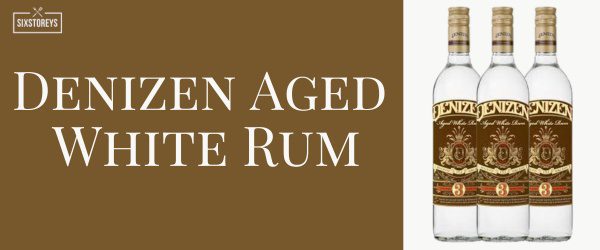 Denizen Aged White Rum is a carefully crafted blend of aged rums originating from Trinidad and Jamaica, seeking to bring out the best qualities of both regions. Aged for a minimum of three years, Denizen presents a crisp, clean flavor profile with subtle hints of tropical fruit, vanilla, and a touch of spice. Its nuanced complexity lends itself beautifully to classic cocktails like the mojito or the refreshing rum sour.
2. Plantation 3 Stars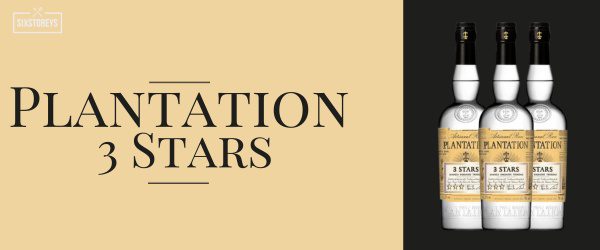 The Plantation 3 Stars rum is an exquisite blend of unaged and aged rums hailing from Trinidad, Barbados, and Jamaica. Its masterful blend of distinctive flavors creates a perfectly balanced and harmonious taste. With a fruit-forward nose, slightly sweet notes, and a hint of crisp citrus, this rum is an excellent choice for creating cocktails like the daiquiri or the piña colada.
3. Flor De Caña Extra Seco 4 Year Rum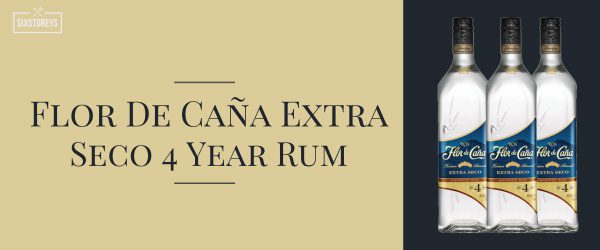 When it comes to versatility and smoothness, the Flor De Caña Extra Seco 4 Year Rum is a clear standout. Produced in Nicaragua, it undergoes a meticulous aging process in American white oak barrels, giving it a rich, golden hue. The rum's delicate flavor, with notes of toasted coconut, vanilla, almonds, and a hint of oak, lends itself beautifully to diverse cocktails like the longer Island Iced Tea or the classic Mai Tai.
4. Probitas Rum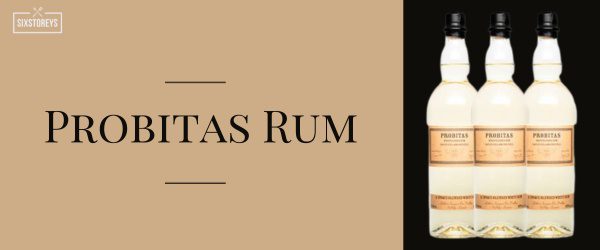 The Probitas Rum, a rare gem in the world of white rums, is an extraordinary blend produced by a collaboration between Foursquare Distillery in Barbados and Hampden Estate in Jamaica. This exceptional rum showcases its dual heritage with an unparalleled profile that balances rich, buttery flavors with vibrant fruity notes. Hints of banana, tropical fruit, and subtle spices make the Probitas a splendid choice for crafting cocktails like the timeless Hemingway Daiquiri or even a simple Rum and Tonic to truly appreciate its exquisite character.
5. Ten to One White Rum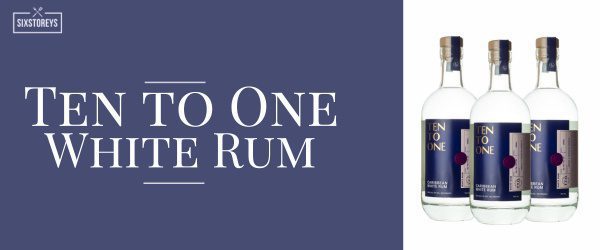 Ten to One White Rum is a delightful blend of unaged rums from the Dominican Republic and Trinidad. The resulting flavors showcase prominent notes of fresh-cut sugarcane, green banana, and sweet tropical fruit, seamlessly complementing your cocktails' delicate balance. This contemporary Caribbean rum is perfect for creating innovative and enticing drinks that will leave a lasting impression on your taste buds.
6. Privateer New England White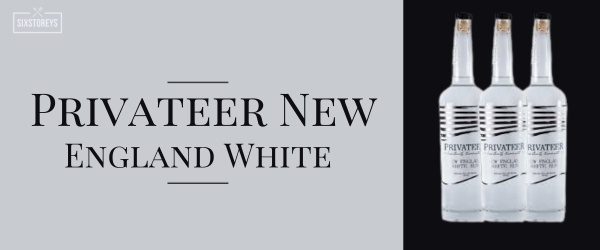 Hailing from the Northeastern United States, the Privateer New England White rum is a premium spirit distilled in copper pot stills. It boasts a grassy, slightly sweet taste profile with hints of tropical fruit, lemon zest, and a touch of honey. Its robust, well-rounded character makes it an excellent addition to a wide variety of cocktail formulas, from classics like Cuba Libres to more adventurous concoctions.
7. Batiste Gold Rhum (Best Aged Rum)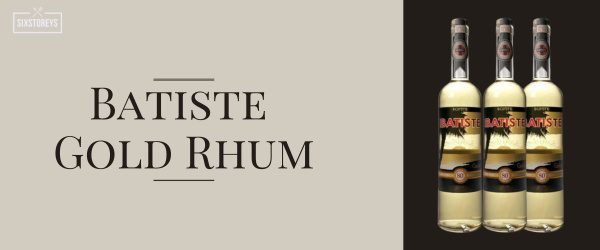 Batiste Gold Rhum showcases the art of French Caribbean rum-making mastered over centuries. Aged for up to three years in a combination of new and used French and American Oak, this elegant rum greets you with a golden hue and a charming aroma of vanilla and caramel. On the palate, Batiste Gold Rhum exhibits a luscious blend of fruit, wood, and sweet spices that work harmoniously to deliver a refined finish. It's a versatile rum, perfect for upgrading the classic Rum Old Fashioned or adding nuance to a delightful Mai Tai.
8. Plantation Barbados 5 Year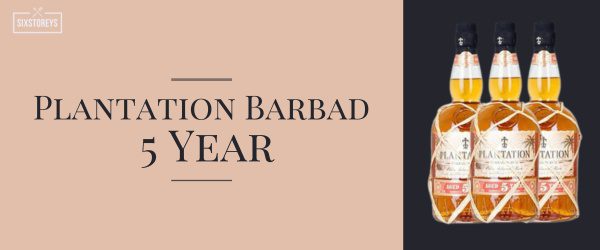 Plantation Barbados 5 Year is a masterful blend of rums originating from the famed Barbadian distillery. Aged for five years in bourbon casks in Barbados, and finished in Cognac barrels in France, every sip of this unique rum evokes the Caribbean spirit and French savoir-faire. The nose entices you with notes of tropical fruit and a hint of vanilla, while the palate reveals a delicate balance of oak, sweet toffee, ripe banana, and gentle spices. Consider using this delightful aged rum to add depth and smoothness to a Rum Sour or a creative Rum Collins.
9. Rhum Clément VSOP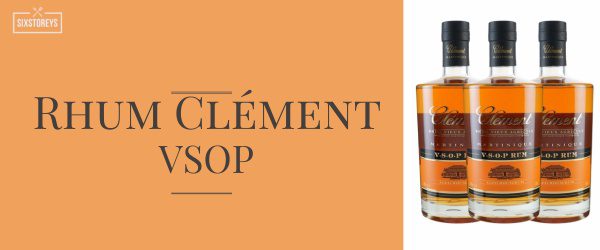 Originating from Martinique, Rhum Clément VSOP is a stunning example of aged rhum agricole, made from fresh sugar cane juice instead of molasses. With a minimum of four years spent in toasty oak barrels, this exceptional rum enthralls you with its amber hue, fragrant aroma of cocoa and coffee, and a palate of fruity and wooden notes intermingling with a touch of warm spice. For a sophisticated cocktail experience, try using Rhum Clément VSOP in a classic Ti' Punch or a Martinique Rum Manhattan.
10. Flor de Caña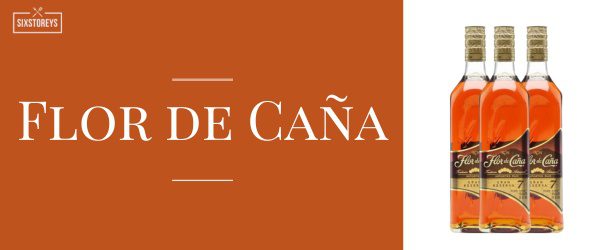 Hailing from the volcanic soils of Nicaragua, Flor de Caña is a sustainably produced rum aged in bourbon barrels, with a slow-aging process that creates a sumptuous, smooth spirit. Boasting a range of award-winning rums, Flor de Caña offers various age expressions, each presenting a unique charm and character. From the buttery Flor de Caña 7 Gran Reserva to the luxuriously rich Flor de Caña 12, this rum adapts well to create flavorful, character-driven cocktails such as a sumptuous Jungle Bird or a refined Flor Old Fashioned.
11. El Dorado 5 Year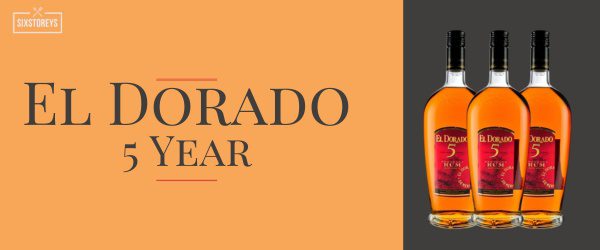 El Dorado 5 Year rum is a remarkable blend of select aged rums crafted in Guyana and imbued with the rich history of the Demerara River. Boasting an enticing aroma of mocha, toffee, and tropical fruits, this medium-bodied rum delights your palate with delicate woodiness, dried fruits, and an unmistakable Demerara sugar sweetness. When crafting cocktails with El Dorado 5 Year, consider indulging in an exotic Hurricane or a tantalizing Demerara Daiquiri to celebrate the beautiful fusion of flavor and heritage.
12. Don Q Reserva 7 Rum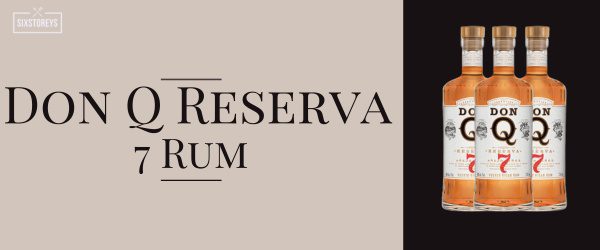 Don Q Reserva 7 Rum is a shining example of Puerto Rican rum, offering a mélange of aged rums rested for a minimum of seven years in American white oak barrels. This amber beauty captivates your senses with a bouquet of vanilla, butterscotch, and gentle spice, while the palate rejoices in a melody of oak, dried fruits, and a whisper of molasses. To truly appreciate the exquisite nature of Don Q Reserva 7, try using it in complex cocktails like a Rum Negroni or a sultry Hemingway Special to heighten your drinking experience.
13. Mount Gay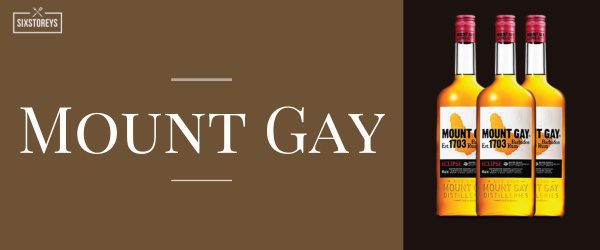 Hailing from the birthplace of rum itself, Barbados, Mount Gay presents a splendid line of aged rums that have been captivating rum lovers for over three centuries. The time-honored tradition of aging in charred oak barrels results in a range of golden-hued rums, each bringing its unique charm to the table. Mount Gay rums display a beautiful balance of fruitiness, woodiness, and delicately woven spicy notes.
From Mount Gay Eclipse to the refined Mount Gay Black Barrel, the distinct flavors make them ideal for crafting resplendent cocktails such as a Barbados Rum Punch or a mesmerizing Mount Gay Sidecar.
14. Banks 5 Island Blend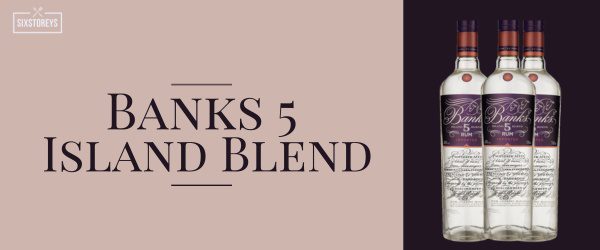 Banks 5 Island Blend is an impressive amalgamation of 21 pot and column-distilled rums sourced from five different Caribbean islands: Trinidad, Barbados, Jamaica, Guyana, and Java. Its unique and complex blend of flavors encompasses light and heavy rums that are aged between three to five years, before being charcoal-filtered to remove color, resulting in a crystal-clear spirit.
The taste of Banks 5 Island offers a burst of citrus, tropical fruits, and exotic spices with a hint of floral undertones. The delicious blend harmonizes beautifully in classic rum cocktails like the Daiquiri or the El Presidente, as well as modern tiki concoctions.
15. The Real McCoy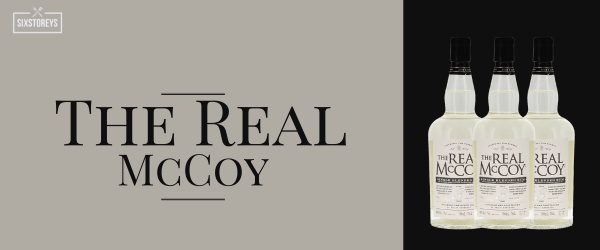 Inspired by the Prohibition era and a legendary rum-runner, Bill McCoy, The Real McCoy is a rich and robust Bajan rum that sets the bar high for traditional, high-quality blended rums. Masterfully crafted by blending aged rums sourced from Barbados' historic Foursquare Distillery, The Real McCoy features rums aged for three, five, and twelve years, offering various expressions to suit different cocktail needs.
On the palate, The Real McCoy reveals flavors of vanilla, caramel, and toasted oak, followed by hints of baking spices and tropical fruits. This rum's velvety texture and lingering finish make it a standout choice for enhancing classics like the Rum Old Fashioned or the Rum Manhattan.
16. Black Tot Finest Caribbean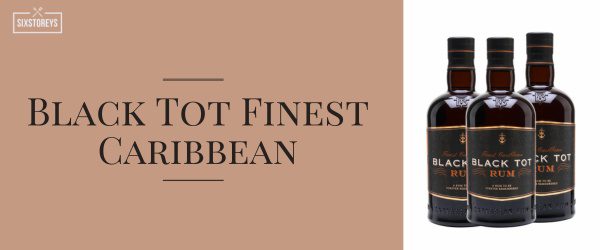 A homage to the legendary British Royal Navy's daily rum ration, Black Tot Finest Caribbean is a modern interpretation that combines the finest rums from Barbados, Guyana, and Jamaica. This contemporary take on a piece of naval history brings together a harmonious blend of flavors, including tropical fruit, dark chocolate, chewy molasses, and a hint of rich coffee.
Black Tot offers a perfect balance of sweetness, depth, and complexity, making it an excellent choice for bold cocktails such as the Jungle Bird or the Dark 'N' Stormy, where its distinct character can truly shine through.
17. Santa Teresa 1796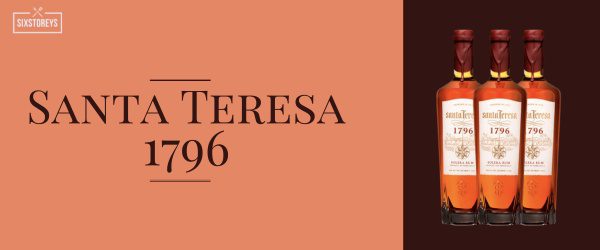 Originating from Venezuela, Santa Teresa 1796 is a premium, single estate blended rum crafted through the unique Solera aging process, which incorporates a mix of rums aged up to 35 years. This elegant rum showcases a mesmerizing amber hue and a bouquet of flavors, including toffee, dark chocolate, and dried fruit, underlined by subtle notes of coffee and honey.
Santa Teresa 1796 offers a velvety mouthfeel and a rich, warming finish, making it the perfect match for classics like the Mai Tai, the Rum Sidecar, or a refined Rum Sour. Its complexity and finesse will undoubtedly elevate any cocktail experience.
Also Read: Best Rums for Eggnog
18. Plantation Stiggins' Fancy Pineapple Rum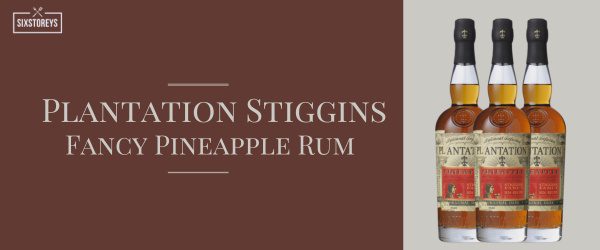 If you're looking for an exceptional flavored rum to take your tropical cocktails to the next level, Plantation Stiggins' Fancy Pineapple Rum is a must-try. This unique spirit is infused with the natural essences of Victoria Pineapples, a rarity from the Indian Ocean, which imparts a sweet and fruity taste with a gentle touch of tartness.
Meticulously crafted through a two-step process, the Pineapple Rum is a fusion of two distinct rums: a rich, dark rum aged in heavily charred bourbon barrels and a bright, fruity white rum. The blend is then infused with the succulent pineapple fruit and its rind, resulting in a sophisticated and well-balanced flavor profile.
Incorporating Plantation Stiggins' Fancy Pineapple Rum into your cocktails will undoubtedly open up new possibilities to explore refreshing and fruity concoctions. Ideas worth experimenting with include a Pineapple Rum Old Fashioned, or even a modern update to the classic Piña Colada.
19. Palo Viejo Puerto Rican Rum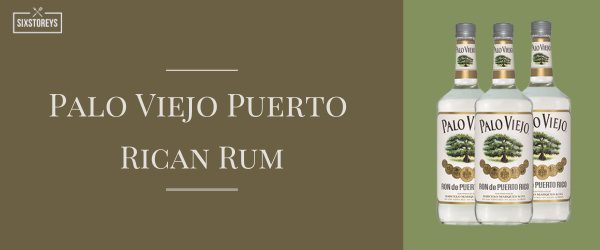 The rich, vibrant culture of Puerto Rico is beautifully captured in the unique and delightful Palo Viejo Puerto Rican Rum. This flavorful rum is known for its versatility and ability to blend seamlessly with various mixers and ingredients.
A delightful balance of sweet caramel and earthy, woody notes, this one-of-a-kind rum is produced using the highest quality sugarcane molasses. Palo Viejo Rum spends at least three years aging in oak barrels, allowing for the development of its unique taste and smooth texture. This lengthy aging process adds to the rum's complexity, making it a great addition to classic rum cocktails like a Puerto Rican Mojito, or a simple yet satisfying rum and cola with a twist of lime.
20. Copalli Rum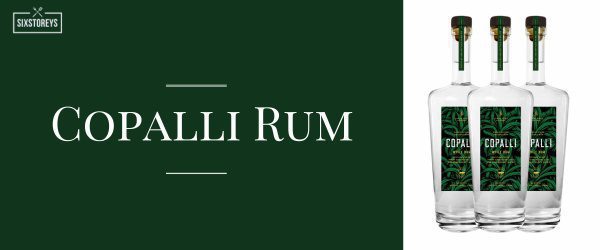 Derived from the lush, rural landscapes of Belize, Copalli Rum is an organic, sustainably sourced spirit made from sugarcane juice and canopy water. The result is a clean and crisp rum with hints of fresh, grassy notes, making it an excellent choice for adding a unique touch to your cocktails.
Copalli offers both a white rum and a barrel-aged rum, with the latter offering an intriguing balance of complexity and smoothness. Aiming to preserve the biodiversity and forests of Belize, the founders of Copalli Rum have incorporated eco-friendly practices within their rum production to ensure the spirit's authentic flavor and quality.
Don't hesitate to get creative with Copalli Rum in your cocktails, as its grassy notes can add depth and originality to both classic and innovative concoctions. Consider using this rum for a Belizean Daiquiri or a Copalli-based Rum Sour to truly appreciate its unique attributes.
21. Bumbu Rum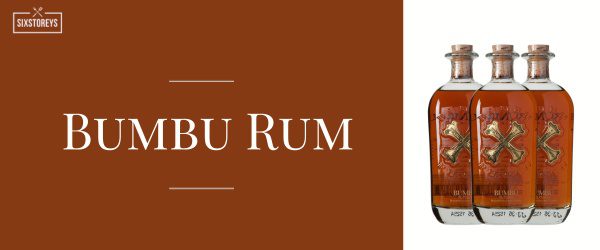 Bumbu Rum is an exquisite and flavorful rum that hails from the beautiful island of Barbados. This spiced rum is crafted using a centuries-old recipe and boasts a deep golden color achieved through an 18-year maturation in oak barrels.
The infusion of all-natural spices, along with native sugarcane, lends Bumbu Rum its unrivaled complexity and richness. The distinct flavor profile, marked by notes of vanilla, caramel, and cinnamon, lends a delightful twist to your cocktails.
With Bumbu Rum in your arsenal, you can craft spectacular spiced rum cocktails such as the sultry Bumbu Rum Punch or the enticing Bumbu Spiced Espresso Martini. Bumbu's robust spices and smooth, buttery texture will truly be the star of any cocktail you create.
22. La Favorite Rhum Agricole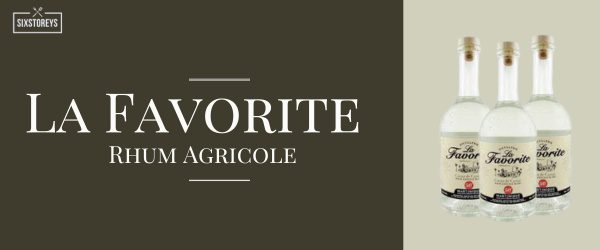 La Favorite Rhum Agricole is a prime example of the category, hailing from the Caribbean island of Martinique. As an AOC (Appellation d'Origine Contrôlée) designated Rhum Agricole, La Favorite boasts strict quality standards that result in a truly exceptional product. Masterfully crafted, this rum showcases a symphony of herbal and grassy notes, accompanied by a lovely fruity sweetness. It adds unparalleled depth and complexity to classic cocktails like the Ti' Punch and Caipirinha.
23. Père Labat Agricole Rhum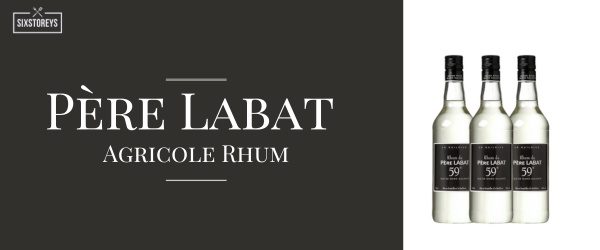 Originating from the small island of Marie-Galante, Père Labat Agricole Rhum is a hidden gem in the Rhum Agricole universe. With a rich history dating back to the early 1800s, the Père Labat Distillery expertly combines time-honored techniques with modern innovation. Bold and robust, Père Labat Agricole Rhum delivers an intense aromatic experience characterized by earthy, vegetal notes and a hint of sugarcane sweetness. The versatile flavor profile is perfectly suited to elevate a range of cocktails, from a refreshing Mojito to a complex Mai Tai.
24. Rhum J.M. Blanc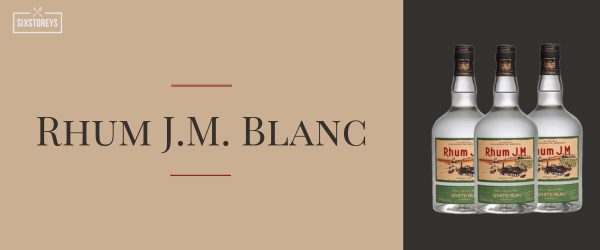 Another standout from Martinique, Rhum J.M. Blanc is an exquisitely crafted Rhum Agricole that brims with flavor and finesse. Steeped in centuries of tradition, the J.M. Distillery produces a diverse lineup of rums that never fail to impress. Rhum J.M. Blanc, in particular, offers a surprisingly smooth and delicate profile, featuring bright citrusy notes, light florals, and a hint of grassiness. Its superbly balanced character pairs beautifully with tropical and citrus-forward cocktails, making it an indispensable addition to any home bar.
25. Smith & Cross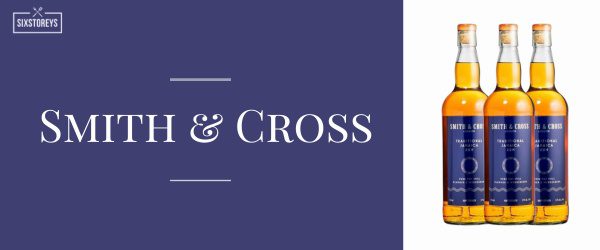 Smith & Cross Traditional Jamaican Rum is a high-proof favorite among rum aficionados. With its bold and robust flavor, it adds depth and complexity to your cocktails. This navy-strength rum is an uncompromising blend of pot-still rums, boasting an ABV of 57%, which makes it ideal for tiki drinks and other full-flavored concoctions.
Smith & Cross represents a modern interpretation of an 18th-century British naval rum. It is fermented with a combination of molasses and dunder, which gives it its signature funky, fruity character. The rum develops its richness and complexity during its extensive aging process, which takes place in former bourbon oak casks.
When using Smith & Cross in your cocktails, it's important to be mindful of the balance of flavors. You can pair this rum with fresh lime juice, orgeat syrup, or bold spices to create a memorable and compelling drink.
26. Clairin Le Rocher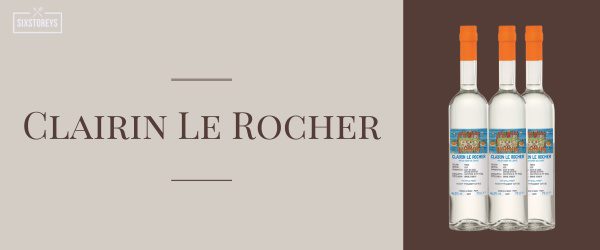 Clairin Le Rocher is another high-proof rum that delivers an intense and unique experience to your cocktail creations. Hailing from Haiti, this handcrafted spirit showcases the island's rich terroir and traditional distillation techniques. Le Rocher boasts an ABV of 46.5% and a vibrant mezcal-like quality, which makes it a versatile rum for cocktails that call for a unique twist.
Le Rocher is produced at the Distillerie Le Rocher, a small artisanal distillery using fresh sugarcane juice from carefully cultivated cane fields. This single-estate rum is fermented with wild yeast, which contributes to its distinctive natural flavors and aromas.
When incorporating Clairin Le Rocher into your cocktails, consider pairing it with citrus, tropical fruits, or herbal ingredients to create a truly invigorating and unforgettable experience.
27. Wray & Nephew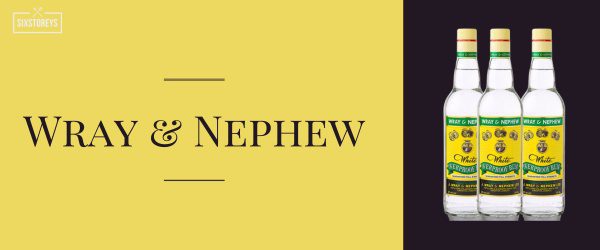 Wray & Nephew White Overproof Rum is a Jamaican staple and the highest-selling high-proof rum in the world. Boasting an ABV of 63%, its robust, bold taste adds an unmistakable kick to your cocktails. The high-proof nature allows this rum to stand up to robust mixers and spices, imparting a powerful flavor in any drink you create.
With a rich history dating back to 1825, Wray & Nephew takes pride in its time-honored, traditional production methods. This rum is aged and blended in Jamaica, creating a unique fruity and spicy character that defines its flavor profile.
To make the most of Wray & Nephew in your cocktails, try balancing its boldness with sweet fruit juices, rich syrups, or aromatic bitters for a well-rounded cocktail experience that perfectly highlights this iconic rum.
28. Plantation Isle of Fiji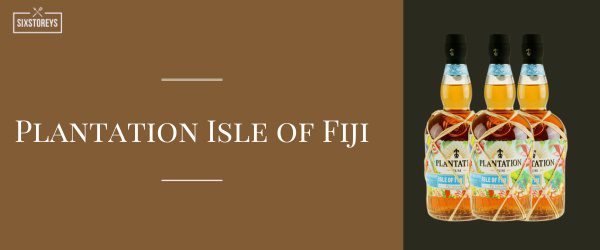 Plantation Isle of Fiji is a delicately flavored single-estate rum produced from Fijian sugar cane. The rum is initially aged for 2-3 years in local tropical warehouses before it finds its way to France, where it ages an additional year in French oak casks. The resulting spirit is a _ beautiful balance_ between fruity notes and a touch of spice. With its vibrant tropical aromas and distinctive flavor profile, Plantation Isle of Fiji adds a touch of sophistication to any cocktail.
29. Appleton Single Estate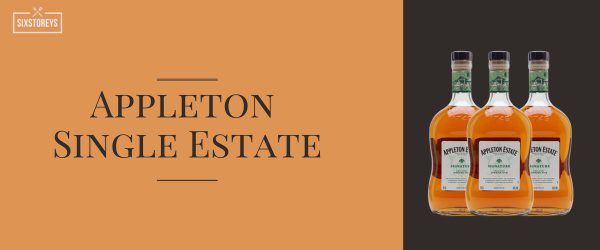 The Appleton Single Estate rum hails from Jamaica's lush Nassau Valley. Made from estate-grown sugar cane, this exquisite rum is aged for a minimum of 12 years in oak barrels. The outcome is a bold and smooth rum with a deep amber color. Appleton Single Estate boasts rich flavors of toasted oak, vanilla, and brown sugar, with the perfect balance of sweetness and warmth. Add this rum to a classic cocktail like an Old Fashioned, and you'll create an unforgettable, velvety experience for your taste buds.
30. Banks 5 Island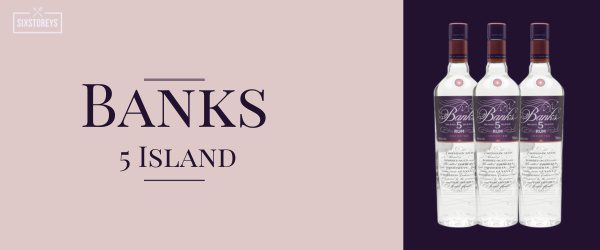 Handcrafted and meticulous in its production, Banks 5 Island is a unique blend of 21 different rums sourced from Trinidad, Guyana, Barbados, and Indonesia. The vibrant and complex flavor is achieved by combining light and full-bodied rums, aged between 3-12 years. With its notes of bright tropical fruit, cloves, and cinnamon, Banks 5 Island is perfect for enhancing your tiki-inspired libations. Embrace the Mai Tai cocktail with a splash of this exquisite rum, and you'll have a delightful concoction that transports you to the sun-kissed shores of a tropical paradise.
31. Neisson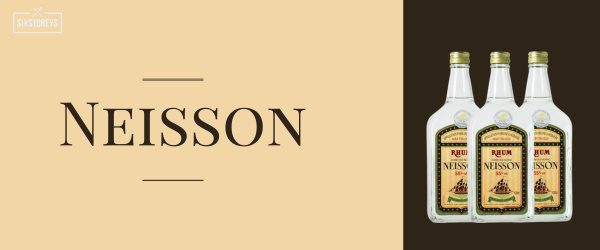 Last but certainly not least, Neisson is a much-lauded Rhum Agricole from Martinique, recognized for its exceptional quality and character. With an impressive lineup that includes various aged and unaged expressions, Neisson consistently delivers a delightfully nuanced drinking experience. The brand's entry-level Neisson Blanc shines with bright, zesty citrus notes, underlying earthy tones, and a subtle touch of spice. Ideal in classic cocktails like the Daiquiri or Rum Sour, Neisson is bound to leave an indelible impression on your taste buds.
Also Read: Best Gold Rums To Drink
Unearthing the Perfect Cocktail Recipes to Showcase Your Rum
Choosing the best rum suited to a specific cocktail recipe is a delicate art that, once mastered, is sure to impress your guests and delight your palate. Let's explore a selection of exquisite cocktails you can create with versatile rums. To help guide you, we've hand-picked ten exceptional rums for cocktails and matched them with mouth-watering concoctions, enabling you to confidently showcase your chosen spirit.
1. Denizen-Aged White Rum - Classic Daiquiri
A timeless classic, a daiquiri allows the versatile profile of Denizen Aged White Rum to shine through. With its bright flavors and floral notes, this rum is perfect when combined with fresh lime juice and a hint of sugar.
2. Plantation 3 Stars - Mojito
The minty freshness of a well-made mojito is elevated with the addition of Plantation 3 Stars. Its crisp, tropical taste wonderfully complements the blend of muddled mint, lime, sugar, and soda water.
3. Rhum Clément VSOP - Ti' Punch
Highlight the rich, woody profile of this aged rum with a classic Ti' Punch cocktail. Neatly mix Rhum Clément VSOP, cane syrup or simple syrup, and a small squeeze of lime for an authentic Caribbean experience.
4. Banks 5 Island Blend - Rum Highball
Opt for a simple and aromatic highball to showcase the harmonious balance of Banks 5 Island Blend. Mix this elegantly blended rum with a high-quality ginger ale or ginger beer and a squeeze of lime for the perfect tall drink.
5. The Real McCoy - Rum Old Fashioned
Enhance the smooth character of the Real McCoy with an exquisite rum old fashioned. Prepared with just sugar, bitters, a twist of orange peel, and a cherry, this cocktail showcases the complexity of its rum counterpart.
6. Plantation Stiggins' Fancy Pineapple Rum - Piña Colada
A pineapple-infused twist on an all-time favorite, the Piña Colada is enriched by the vibrant taste of Plantation Stiggins' Fancy Pineapple Rum. Blend it with coconut cream, pineapple juice, and crushed ice for an indulgent, tropical treat.
7. La Favorite Rhum Agricole - Caipirinha
Swap the traditional cachaça with La Favorite Rhum Agricole for a unique and zesty caipirinha. With muddled lime and sugar, this refreshing cocktail allows the earthy notes of the rhum agricole to take center stage.
8. Smith & Cross - Navy Grog
Have a taste of naval history with a strong, spiced Navy Grog. Combine Smith & Cross with lime, grapefruit juice, honey, and various spices for a full-bodied and aromatic libation.
9. Plantation Isle of Fiji - Mai Tai
The classic tiki cocktail, a Mai Tai, is given a luxurious touch when prepared with Plantation Isle of Fiji. Combine this fruity and exotic rum with orgeat, lime, dry curaçao, and a dash of simple syrup for a cocktail that's always in good taste.
10. El Dorado 5 Year - Dark 'n Stormy
Finally, let El Dorado 5 Year take center stage in a delectable Dark 'n Stormy. The rum's caramel and tropical fruit nuances form an irresistible combination when mixed with ginger beer and a splash of lime juice.
Experiment with any or all of these winning combinations for a true celebration of the best rums for cocktails! Embarking on this journey will certainly expand your mixology skills and cultivate a discerning palate for future rum-based creations.
Why Understanding the Distinct Styles of Rum Matters?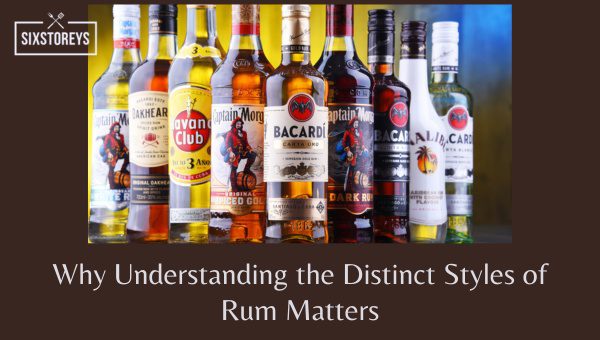 Rum boasts a rich and diverse heritage, with styles and flavors varying by region and production technique. Recognizing these distinct styles is crucial in selecting the perfect rum to suit the desired flavor profile of your cocktail.
Regional Varieties and Their Impact on Your Cocktail
Different regions produce rums that express their unique characteristics. For example, the Caribbean is known for producing a wide array of styles – from the light and crisp Puerto Rican rums to the rich and bold Jamaican rums. Meanwhile, Central and South American countries like Nicaragua and Guyana offer a sweeter and more robust flavor profile. French territories in the Caribbean offer rhum agricole, which has a vegetal and earthy character derived from its origins in fresh sugarcane juice. Embracing these regional distinctions can bring an extra layer of authenticity and complexity to your cocktails.
How Different Production Methods Influence Flavor Profiles
The production process, specifically the choice of base ingredients and the distillation method, heavily influences a rum's flavor profile. Rums made from molasses or cane syrup differ significantly from rhum agricole made from fresh sugarcane juice. Similarly, column-distilled rums have a lighter, smoother character compared to pot-distilled rums, which are often bolder and more intense. Understanding these distinctions will allow you to choose the ideal rum for your cocktail's flavor profile.
Decoding the Age Statements and Labels on Rum Bottles
Interpreting age statements and labels on rum bottles can be overwhelming. However, knowing what these terms signify can help you select the best rum for your cocktail and assess its overall quality.
Understanding the Importance of Age Statements
Age statements on rum bottles give you an indication of the minimum number of years the rum has spent maturing in barrels. Generally, the aging process imparts complexity, richness, and a darker color to the rum. Aged rums offer a smoothness and depth that can elevate your cocktail experience. Keep in mind, though, that various rum-producing countries follow different aging conventions, so it's essential to familiarize yourself with the age statements to avoid confusion.
Interpreting Label Terminology: Gold, Dark, Spiced, Navy Strength, and Beyond
Different terms found on rum labels indicate specific characteristics that can help in selecting the right bottle for your desired cocktail flavor profile. For instance:
Gold rums are aged and may have added caramel, contributing to their distinctive hue.
Dark rums possess a darker color, a more developed flavor profile, and often hail from Caribbean countries like Jamaica and Guyana.
Spiced rums typically include added spices and flavorings, offering complexity and a distinct flavor that can be highlighted in certain cocktails.
Navy strength rums are high-proof, clocking in at around 50-58% ABV, and can bring intensity and boldness to your drink.
Familiarizing yourself with these label conventions will significantly enhance your ability to create well-matched and harmonious rum cocktails.
Also Read: Best Rums for Piña Colada
Frequently Asked Questions
What is the best type of rum for making cocktails?
There isn't a one-size-fits-all answer to this, as the best rum for your cocktail depends on the specific recipe and flavor profile you are aiming for. However, it's advisable to have a variety of rum styles in your collection, such as white, aged, and blended rums, as well as Rhum Agricole and high-proof rums, to cover all your cocktail needs.
Is it necessary to spend a lot on high-quality rum for cocktails?
While it's not mandatory to spend a fortune on high-quality rum, investing in better-quality rum can significantly enhance your overall cocktail experience. Premium rums generally have more depth in their flavor profiles and blend better with other ingredients, resulting in a more enjoyable and well-balanced drink.
How do I know which rum to use for my cocktail recipe?
First, read the recipe thoroughly as it may specify a specific type or style of rum. If not, consider the flavors and ingredients in the cocktail and what type of rum would best complement or contrast them. Don't hesitate to experiment by using different rums in your cocktails to find the blend that suits your taste buds best.
Can I use flavored rums in my cocktails?
Yes, flavored rums can be used to add an extra layer of taste to a cocktail. Make sure to choose a flavored rum that complements the other flavors in the recipe. For instance, a pineapple rum might work well in tropical tiki drinks, whereas a spiced rum could work brilliantly in a winter warmer cocktail.
How should I store my rum collection?
To maintain the quality and flavor of your rums, store them in a cool, dark place away from direct sunlight. Keep the rum bottles upright and sealed tightly to avoid oxidation and evaporation, which can lead to a loss in flavor and aroma.
What is the shelf life of rum after opening the bottle?
Rum, unlike other spirits, does not have a strict shelf life after opening. However, some subtle changes in aroma and flavor may occur after a year or two. To ensure the best quality, it's a good idea to use rum within a couple of years after opening the bottle.
Can I create my own infused rum for cocktails?
Absolutely! Infusing rum with fruits, spices, or herbs is an easy and innovative way to create unique and personalized cocktail ingredients. Simply add your infusion ingredients to a jar, pour the rum over them, and let it sit for a time frame that ranges from a few days to several weeks.
Which famous cocktails are rum-based?
Some iconic rum-based cocktails are the Mojito, Daiquiri, Piña Colada, Mai Tai, Rum Punch, Dark 'N Stormy, and Hurricane, among others. Each of these drinks showcases rum's versatility and ability to elevate various flavor combinations.
Conclusion
As we conclude our flavorful exploration into the realm of the best rums for cocktails, remember that experimenting with different rum styles, production methods, and regions can significantly elevate your cocktail game. Treat your taste buds to an enticing journey as you delve into the world of rum varieties and discover the key to unlocking the full potential of your cocktail concoctions.
By expanding your knowledge and understanding the nuances of various rums, you'll not only enhance your mixology skills but also create a treasury of delightful memories and experiences, one tantalizing sip at a time. Cheers to your adventurous future in the fascinating world of rum-based cocktails!
Beverage Explorer and Tastemaker 🍻🥃🍷 Aman's quest for liquid delights knows no limits. From hoppy brews to aged spirits, he uncovers the tales behind each sip. His eloquent descriptions and accessible insights make every drink an adventure worth raising a glass to.