21 Best Sauces For Lobster Ravioli in 2023 [Must-Try Flavor]
Updated On: August 29, 2023
Lobster ravioli, one of the most indulgent pasta dishes, deserves a sauce that perfectly complements its rich and luxurious flavors. The right sauce can elevate the taste of this classic Italian fare and create an unforgettable dining experience. If you are a seafood lover like me, then you've come to the right place, as I've explored and experimented with numerous sauces to share with you my thoughts on the best sauces for lobster ravioli.
From light and zesty lemon cream sauce to unique blends like the coconut milk Alfredo sauce, there's a flavor combination for everyone to savor and enjoy. So, let's dive into the world of sumptuous sauces and discover the perfect pairing for your next lobster ravioli meal.
Also Read: Best Red Robin Sauces
21 Best Sauces For Lobster Ravioli in 2023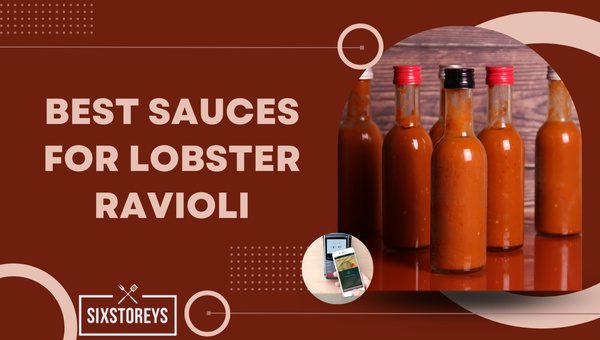 Discover your perfect pairing with these 21 best sauces for lobster ravioli, ensuring a delightful and flavorful culinary experience. Whether you prefer a refreshing citrusy twist or a delectably creamy indulgence, we've got a mouthwatering range of options to explore. Get ready to elevate your lobster ravioli game and tantalize your taste buds with these exquisite sauce choices.
1. Crab Alfredo Sauce with Lobster Ravioli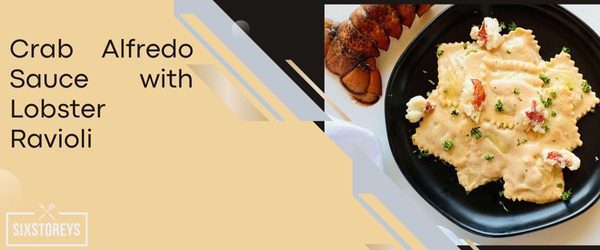 The Crab Alfredo sauce is a luscious and decadent choice that pairs wonderfully with lobster ravioli. Combining fresh crab meat, heavy cream, and grated Parmesan cheese, this creamy, rich, and savory sauce adds depth to the already luxurious lobster filling. To prepare it, sauté minced garlic in butter, add heavy cream, crab meat, and Parmesan, then let it simmer until it reaches the desired thickness. The resulting velvety texture and harmonious blend of flavors are truly irresistible.
2. Tomato Cream Sauce for Hearty Lobster Ravioli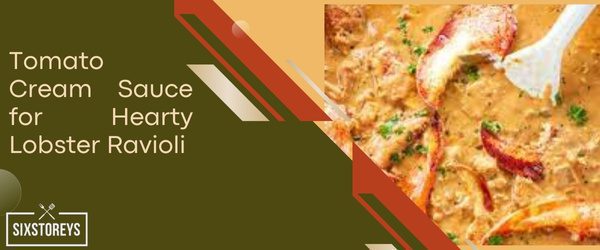 Tomato cream sauce embodies the perfect fusion of tangy tomatoes and velvety cream, creating a hearty and satisfying accompaniment for your lobster ravioli. This redolent sauce brings together the classic flavors of Italy, offering a mouthwatering embrace of crushed tomatoes, heavy cream, and a medley of Italian spices to elevate your seafood dish. The rich and comforting taste of this tomato cream sauce delights the palate and will undoubtedly make your lobster ravioli a meal to remember.
3. Lemon Garlic Cream Sauce for Zesty Delight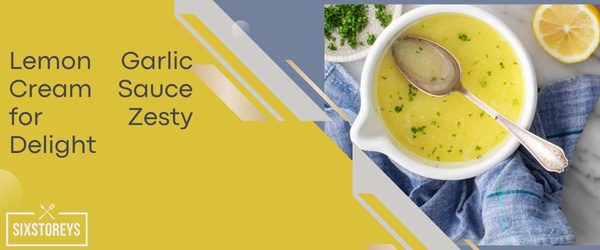 For a zesty and decadent twist, the lemon garlic cream sauce is an exceptional choice when paired with lobster ravioli. Blending the bold flavors of garlic cloves with the tangy zest of lemon juice, this sauce hits all the right notes. The addition of heavy cream tempers these intense flavors while imbuing a luxurious, velvety texture to the dish. The vibrant lemon garlic cream sauce not only adds a refreshing zing to your lobster ravioli but also lends a novel depth of flavor that's absolutely delightful.
4. Lemon Cream Sauce for a Tangy Twist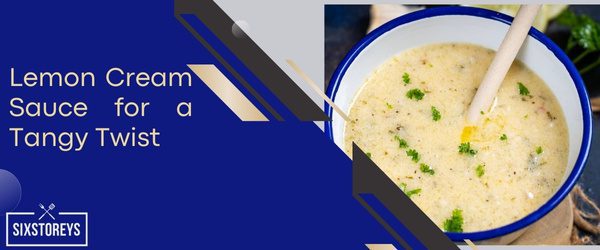 For a more refreshing and citrusy option, a Lemon cream sauce works wonders with lobster ravioli. This sauce expertly melds together the tanginess of fresh lemon juice and zest with the rich silkiness of heavy cream. To create this beautiful sauce, simply whisk together heavy cream, lemon juice, grated lemon zest, and seasonings; then heat gently until warm and slightly thickened. This lighthearted, zesty sauce enhances the subtle seafood flavors of lobster ravioli while balancing its inherent richness.
5. White Wine Lobster Ravioli Sauce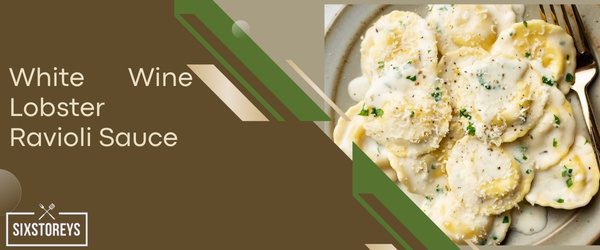 A sophisticated and sumptuous dish like lobster ravioli deserves an equally refined sauce, and the White Wine Lobster Ravioli sauce is an impeccable match. Made with a blend of butter, garlic, white wine, and lobster meat, this elegant sauce enhances the seafood taste, truly highlighting the star of the dish — the lobster. To make it, sauté garlic in butter, then add white wine and reduce. Next, add cooked lobster meat and combine gently, allowing the flavors to marry. Drizzle this luxurious sauce over your lobster ravioli to create a culinary masterpiece that is rather hard to forget.
6. White Wine and Shallot Sauce for Simple Elegance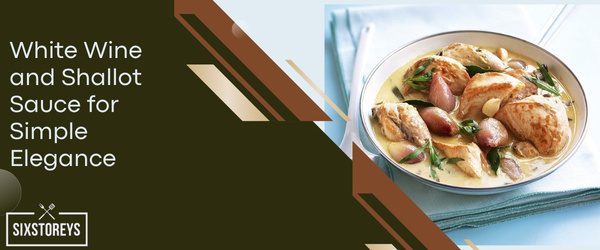 Embodying sophistication and simplicity, the white wine and shallot sauce is an exquisite addition to your lobster ravioli menu. Its delicate flavors are carefully woven together, featuring the fruity notes of white wine, the subtle sweetness of shallots, and the rich silkiness of melted butter. The combination of these fragrant ingredients creates a refined sauce that accentuates the fresh seafood flavor without overshadowing it. A drizzle of this white wine and shallot sauce not only elevates the taste of your lobster ravioli but also adds a touch of simple elegance to your dining experience.
7. Aioli Sauce for a Garlicky Seafood Encounter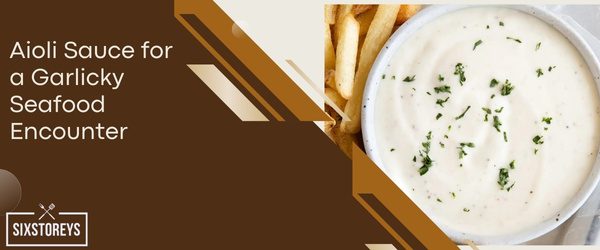 A creamy and rich aioli sauce can be just the right enhancement for your lobster ravioli, bringing a bold garlicky flair to the dish. This indulgent sauce is made from a base of mayonnaise blended with minced garlic and a touch of olive oil, offering a luscious texture that hugs each ravioli. The lavish flavors of the aioli sauce truly elevate the lobster ravioli, transforming it into an immersive, garlicky seafood delight.
8. Pesto Sauce for Herby Freshness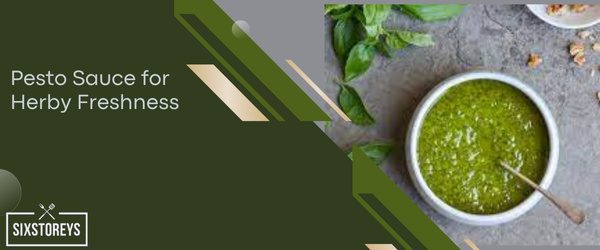 Liven up your lobster ravioli with the bright and herbaceous pesto sauce. Made with fresh basil leaves, pine nuts, parmesan cheese, and garlic, this vibrant green sauce adds a refreshing layer of flavor to your seafood pasta. The fresh basil imbues your lobster ravioli with an aromatic burst and a pleasant earthiness, while the pine nuts provide a slight crunch, taking the dish to even greater heights.
9. Parmesan Tomato Sauce for a Comforting Accompaniment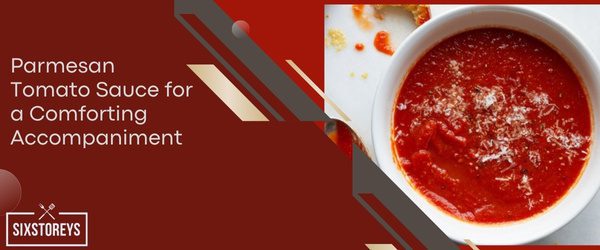 The parmesan tomato sauce is a classic Italian flavor combination that pairs beautifully with lobster ravioli. With the perfect balance of rich crushed tomatoes, sharp parmesan cheese, and fragrant fresh basil, this sauce provides your lobster ravioli with a comforting blanket of flavor. The warmth and tanginess are tempered by the parmesan's creaminess, creating a delectable blend that is a true delight for your taste buds.
Also Read: Best Chipotle Sauces
10. Garlic Caper Sauce for a Briny Kick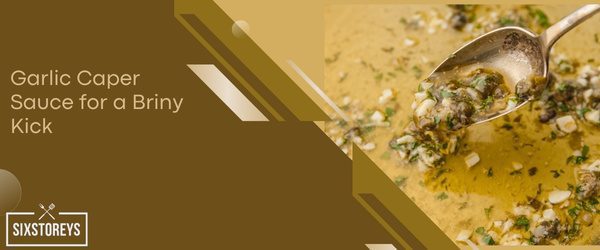 For a unique touch, try drizzling your lobster ravioli with a bold garlic caper sauce. This tangy and salty delight is crafted by combining garlic cloves with zesty capers and a splash of lemon juice. The flavors meld together to create a sharp and satisfying briny distinction that complements the richness of the lobster. Your taste buds will tingle with excitement as they explore this unexpected yet delightful twist.
11. Spicy Tomato Sauce for a Fiery Twist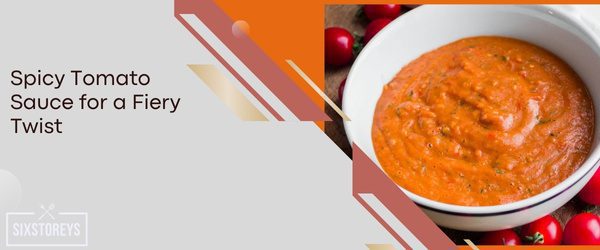 Turn up the heat in your lobster ravioli with a lip-tingling spicy tomato sauce. Featuring a rich base of crushed tomatoes, a kick from red pepper flakes, and a flavorful pinch of garlic, this fiery sauce adds a touch of excitement to the luxurious plate. The perfect blend of richness, zest, and heat, the spicy tomato sauce is a daring choice for lovers of bold flavors.
12. Orange Butter White Wine Sauce for a Citrusy Spin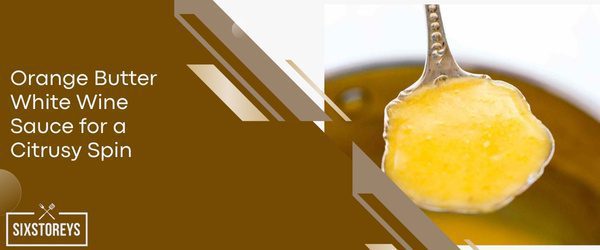 Envelop your lobster ravioli in the tangy embrace of an orange butter white wine sauce. Crafting this unique concoction involves the zest of oranges, the fruitiness of white wine, and the rich creaminess of butter. The result is a vibrant sauce that imbues a zesty bite to your seafood pasta, infusing it with an alluring and playful character that will leave you ravenous for more.
13. Lemon Butter Sauce for a Classic Seafood Treatment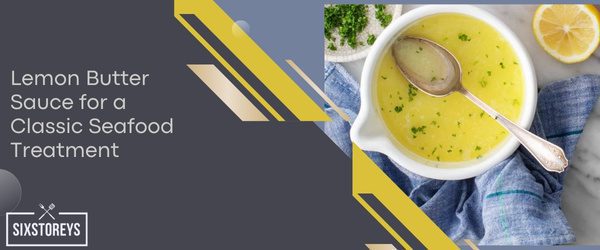 A timeless classic, the lemon butter sauce is a delicate and simple creation that highlights the lobster ravioli's natural flavors. The sauce combines the vibrant notes of lemon juice, the richness of butter, and a touch of parsley for added freshness. Draping your lobster ravioli with this effortless sauce allows the dish's innate sumptuousness to shine through, creating an elegant and satisfying culinary event.
14. Sherry Cream Sauce for an Extravagant Touch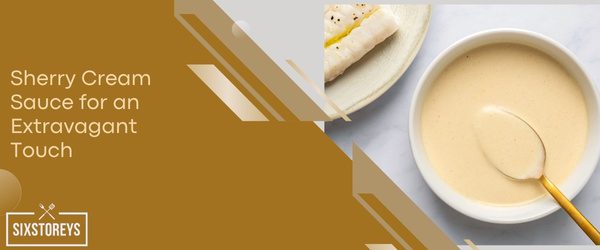 Indulge your senses with the decadent sherry cream sauce as it adorns your lobster ravioli. This luxurious creation boasts sherry wine, heavy cream, and lobster stock, forging a harmonious union that elevates your dish to fine-dining status. The notes of sherry imbue your lobster ravioli with a tantalizing depth of flavor, making it an unforgettable experience for your taste buds.
15. Saffron Cream Sauce for an Exotic Experience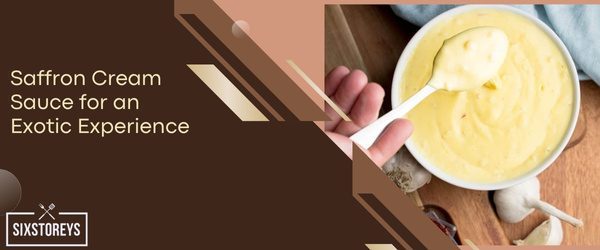 Adventure into the realm of exotic flavors with the enchanting saffron cream sauce. This velvety concoction is the result of mingling saffron threads, heavy cream, and white wine. The fragrant saffron adds an unexpected depth of flavor to lobster ravioli, drawing upon its luxuriousness and marrying it with an indulgent exotic flair.
16. Caper and Lemon Sauce for a Lively Burst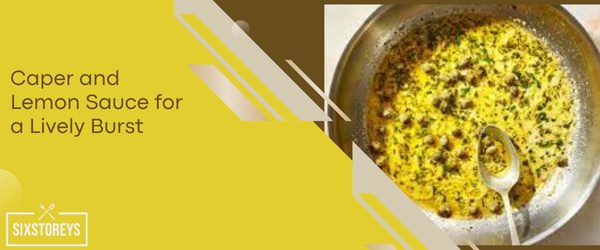 Awaken your senses with a tangy and refreshing caper and lemon sauce. This lively concoction features the delightful combination of zingy capers, tangy lemon juice, and crisp white wine. Drizzled generously over your lobster ravioli, the sauce provides a revitalizing flavor that adds a touch of brightness to this indulgent dish.
17. Red Wine and Mushroom Sauce for a Rich Accompaniment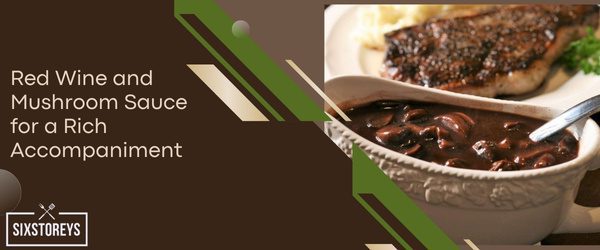 A sumptuous option for lobster ravioli, the red wine and mushroom sauce offers a deep, earthy, and rich accompaniment. Red wine, sautéed mushrooms, and a touch of beef broth meld together in this hearty sauce, crafting a robust flavor that complements the lavish lobster ravioli perfectly.
18. Sage Butter Sauce for a Refined Touch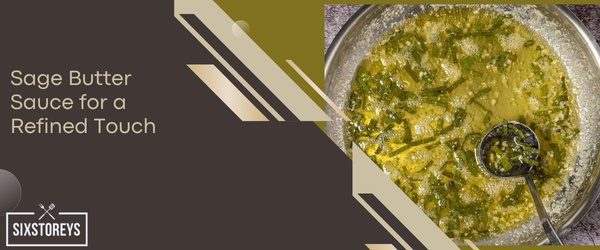 For a refined and aromatic touch, try drizzling the sage butter sauce over your lobster ravioli. A simple yet elegant concoction, this sauce is created by gently infusing melted butter with sage leaves. The result is a sophisticated and savory drizzle that pairs effortlessly with the natural flavors of the ravioli, showcasing the seafood's richness and depth.
19. Coconut Milk Alfredo Sauce for a Tropical Treat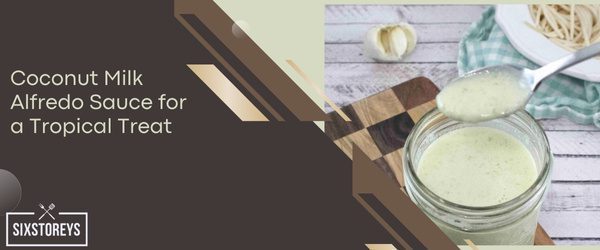 For a truly unique experience, try adorning your lobster ravioli with a coconut milk Alfredo sauce. This rich and creamy blend is created from coconut milk, Parmesan cheese, and a hint of garlic, yielding a delectable sauce that adds a touch of the tropics to your dish. The slightly sweet and velvety flavors of this non-traditional sauce are sure to impress even the most discerning palates.
20. Garlic and Herb Sauce for a Mediterranean Twist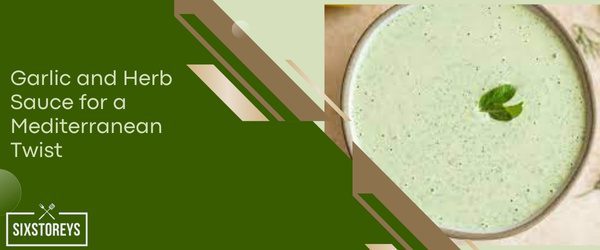 Infuse your lobster ravioli with the delightful flavors of the Mediterranean. The garlic and herb sauce brings together the pungent aromas of garlic and oregano with gentle hints of fresh basil. Draped over the ravioli, this flavorful and fragrant sauce imparts a Mediterranean twist, inviting your taste buds into a world of zesty excitement and warmth.
21. Vodka Cream Sauce for a Luxe Lobster Ravioli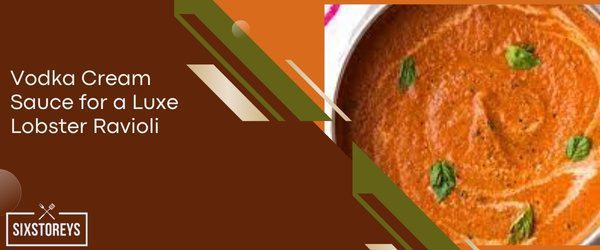 A lavish and voluptuous option, the vodka cream sauce will heighten the indulgence of your lobster ravioli. This velvety and slightly boozy sauce combines vodka, luscious heavy cream, and crushed tomatoes, creating a decadent and sumptuous ambiance that envelops your lobster ravioli like a dream.
Also Read: Best Mcdonald's Sauces
Why Choosing The Right Sauce For Lobster Ravioli Is Essential?
Choosing the right sauce for your lobster ravioli is crucial in creating a harmonious and delicious meal. The sauce not only enhances and complements the rich flavors of lobster but also adds depth and complexity to the dish. Here are some key factors to consider:
Texture and consistency
A perfect sauce should have the right texture and consistency to coat the ravioli without overpowering it. Whether you prefer a smooth, creamy sauce or a lighter, more refreshing option, selecting the appropriate texture can make a significant difference in developing the ideal dining experience.
Balancing flavors
The sauce should not only be a standout component on its own but also strike the perfect balance with the seafood filling. You want to create a perfect harmony between the flavors, ensuring that one does not overshadow the other.
Highlighting the star ingredient
In this case, the star ingredient is lobster. Opting for a sauce that elevates and enhances the lobster's delicate flavor is essential. Choose a sauce that complements the ingredients and accentuates the delightful taste and texture of the lobster.
Pairing wines with lobster ravioli sauces
Selecting the perfect wine to complement your lobster ravioli and its accompanying sauce can further elevate the overall dining experience. The right wine can bring out the nuanced flavors in the dish and create a harmonious blend of taste sensations. Here are some wine-pairing tips for different sauces:
Light, citrusy sauces
For sauces like lemon cream and orange butter white wine sauce, a crisp and refreshing white wine, such as Sauvignon Blanc or Vermentino, complements the acidity and bright citrus notes in the dish.
Rich, creamy sauces
When it comes to indulgent, creamy sauces like the Crab Alfredo or Saffron cream sauce, a lush and full-bodied Chardonnay or a Viognier provides a counterpoint to the richness of the sauces, creating a well-rounded flavor profile.
Tomato-based sauces
For savory and sometimes spicy tomato-based sauces, such as spicy tomato sauce or Parmesan tomato sauce, a bright, fruity, and medium-bodied red wine, like a Pinot Noir or Sangiovese, complements the acidity of the tomatoes while offering a nice contrast to the richness of the lobster filling.
Herb-driven sauces
For herbaceous sauces, such as pesto sauce or sage butter sauce, a vibrant, grassy white wine like a Grüner Veltliner or Gavi matches the herbal notes of the sauce and adds an extra layer of freshness to the palate.
Choosing the right sauce for your lobster ravioli and its perfect wine pairing will significantly enhance your dining experience. By experiencing the delicate balance between flavors, textures, and complementary wines, you'll unlock the true potential of this luxurious dish.
Tips For Cooking And Serving Lobster Ravioli With Mouthwatering Sauces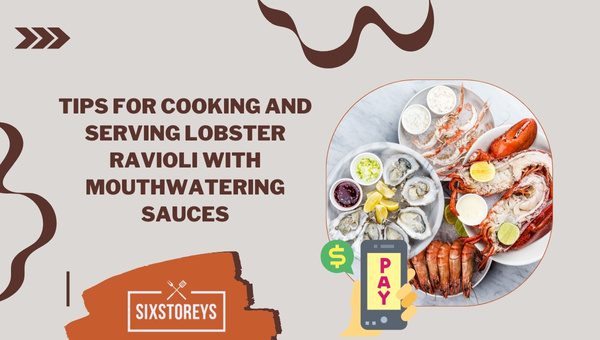 Choose the right ravioli
Whether you opt for fresh, homemade, or store-bought lobster ravioli, it's crucial to start with a high-quality product. Look for ravioli with fresh ingredients, delicate pasta dough, and properly sealed edges.
Cook with care
Always follow the cooking instructions for the ravioli, be it fresh or frozen. In general, fresh lobster ravioli should be boiled for 3-4 minutes, while frozen ones may take a little longer, around 5-6 minutes. Cook them in generously salted water to enhance the flavor further.
Proper sauce consistency
The perfect sauce should coat the ravioli without being too thick or too thin. To achieve this consistency, you may need to adjust the cooking time or add a little reserved pasta water or cream to the sauce as needed.
Plating and presentation
First, gently place the cooked lobster ravioli onto your serving plate. Then, pour the sauce over them evenly, being careful not to overpower the ravioli. You can also add a dash of extra virgin olive oil, freshly grated Parmesan cheese or fresh herbs like basil or parsley for a professional touch.
Vegan And Vegetarian Sauce Options For Lobster Ravioli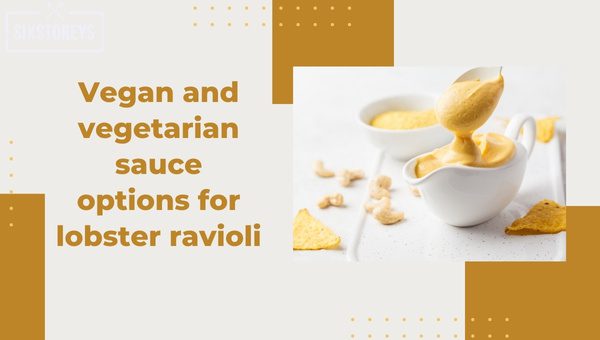 Tomato-based sauces
Classic tomato-based sauces, such as marinara or spicy arrabbiata, are delicious and naturally vegan. For a vegetarian option, add some grated Parmesan cheese or melt in some mozzarella for a rich and gooey tomato sauce.
Dairy-free cream alternatives
For a vegan or dairy-free creamy sauce, use cashew cream, soy milk, or almond milk in place of heavy cream. For instance, create a vegan Alfredo sauce by combining cashew cream, nutritional yeast, garlic, and lemon juice.
Pesto variations
Traditional pesto sauce made with basil, garlic, pine nuts, and olive oil is vegetarian but not vegan. To make a vegan version, simply swap Parmesan cheese with nutritional yeast to maintain a cheesy flavor.
Vegetable-based sauces
Roasted red pepper sauce, mushroom velouté, and eggplant caponata are all tasty plant-based sauces that can complement lobster ravioli. Although not traditional, they add variety and can be tailored to suit vegan and vegetarian diets.
Ensuring your lobster ravioli is cooked and served with the utmost care and using mouthwatering sauces makes all the difference in your dining experience. It's essential to consider diverse dietary preferences and personalize your sauces, making each meal a delightful and inclusive experience for all. Experiment with unique combinations and unleash your creativity for a truly memorable lobster ravioli dish.
Healthier Sauce Alternatives For Guilt-Free Enjoyment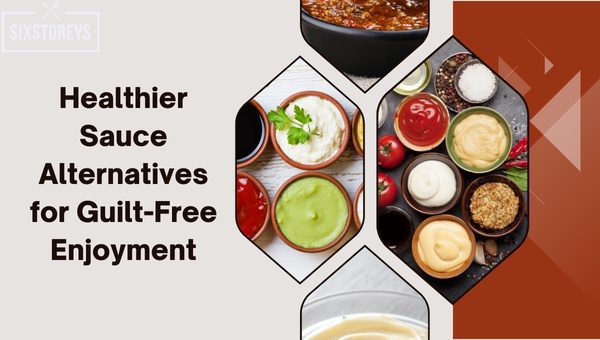 Greek Yogurt Lemon Sauce
A creamy and tangy sauce, substituting heavy cream with Greek yogurt provides a healthier option while still delivering a delicious taste. To prepare, combine Greek yogurt, lemon zest, lemon juice, freshly chopped dill, minced garlic, and salt and pepper to taste. You still get to experience the wonderful citrusy flavor without the extra calories and fat.
Lightened-up Tomato Sauce
Ditch the heavy, sugar-laden store-bought tomato sauces in favor of a homemade version that is not only fresher but also healthier. Cook fresh tomatoes, minced garlic, and chopped onions in a pan with a drizzle of olive oil. When the tomatoes have softened, add fresh basil leaves, salt, and pepper. For a touch of sweetness, consider adding stevia or a natural sweetener.
Herbed Olive Oil and Garlic Sauce
By cutting down on butter and opting for extra virgin olive oil, you can create a lighter, heart-healthy sauce that still tastes amazing. Simply heat the olive oil, add minced garlic and any combination of fresh herbs (such as basil, parsley, and oregano), and cook for a minute to release their flavors. Season with salt and pepper to taste.
Vegetable Broth Cream Sauce
A clever way to give your traditional cream-based sauces a healthier upgrade is to use unsweetened almond milk or vegetable broth in place of heavy cream. Cook minced garlic and chopped onions in a pan with a bit of olive oil. Stir in a little flour to thicken the sauce, and then gradually add either your almond milk or vegetable broth. Mix in your favorite herbs, and season with salt and pepper for a comforting yet guilt-free experience.
Nut-based Sauce
Elevating your lobster ravioli dish with a rich sauce doesn't always require high-calorie ingredients. By blending soaked cashews with a bit of water, lemon juice, nutritional yeast, and salt, you create a creamy, dairy-free, and delicious sauce. Feel free to experiment with different spices and herbs to tailor the flavor to your liking.
Choosing healthier sauce alternatives doesn't mean sacrificing the flavor of your lobster ravioli dish; on the contrary, it encourages creativity and the exploration of new intense flavor combinations. By opting for lighter ingredients, you can indulge in a satisfying meal without guilt and still experience the luxurious taste that accompanies lobster ravioli.
Also Read: Best Checker's Sauces
Frequently Asked Questions
What type of sauce pairs best with lobster ravioli?
The sauce chosen for lobster ravioli largely depends on personal preference. Some may prefer a light, citrusy sauce, while others might enjoy a rich and creamy option. Experiment with different sauces to find the one that best suits your taste buds.
Can I make my lobster ravioli sauce ahead of time?
Yes, many sauces can be prepared in advance and refrigerated for 1-2 days before serving. Simply reheat the sauce gently over low heat and combine it with your cooked lobster ravioli.
How can I make a healthier sauce option for my lobster ravioli?
Healthier sauce alternatives can be created by using lighter ingredients, such as low-fat dairy products, natural sweeteners, or plant-based substitutes. Additionally, opting for sauces with a tomato or broth base can reduce calorie and fat content.
Can I use the store-bought sauce for my lobster ravioli?
While homemade sauces are preferred for their freshness and superior flavor, store-bought options can be a convenient alternative, especially if you're short on time. Customize store-bought sauce by adding your own touches, such as fresh herbs or spices.
How much sauce should I use for lobster ravioli?
The amount of sauce depends on personal preference and the type of sauce used. Generally, you want to ensure the ravioli is well-coated but not drowning in sauce to prevent overpowering the delicate lobster flavor.
Can I freeze leftover lobster ravioli sauce?
Most sauces can be frozen for 2-3 months in an airtight container. Thaw the sauce overnight in the refrigerator and gently reheat it on the stove before using.
What is the best way to reheat lobster ravioli with sauce?
To reheat lobster ravioli with sauce, place the dish in a covered oven-safe dish and warm it in a preheated oven at 350°F (180°C) for about 15-20 minutes or until heated through. Alternatively, reheat gently on the stovetop over low heat, stirring occasionally to prevent sticking.
Can I make a gluten-free sauce for lobster ravioli?
Yes, many sauces can be adapted to be gluten-free by using gluten-free thickening agents like cornstarch, arrowroot powder, or a gluten-free flour blend. Check labels on store-bought sauces for gluten-free certification.
How can I make a dairy-free sauce for my lobster ravioli?
Dairy-free sauces can be created by using plant-based milk, cream, and cheese substitutes. Coconut milk, almond milk, cashew cream, or dairy-free cheeses can all be viable alternatives for creating delicious dairy-free sauces.
Can I use lobster ravioli sauce for other pasta dishes?
Yes, many of the sauces mentioned are versatile and can be used with other types of pasta or seafood dishes. Consider adopting the sauce's consistency or ingredient proportions to suit the specific dish you're making.
Conclusion
Embarking on a culinary adventure with these diverse and delectable sauces for lobster ravioli can truly enhance your dining experience. Remember, the key to finding the ideal sauce is to keep an open mind and experiment with various flavors to explore your personal taste preferences. Don't be afraid to mix and match ingredients, as this can lead to discovering your very own signature sauce.
Ultimately, the best lobster ravioli sauce will be the one that brings you joy and elevates your meal to new heights, creating memorable moments around the table with family and friends. So, go ahead and dive into this world of sumptuous sauces and savor the luxury of every bite.
Food Lover and Storyteller 🍽️✨ With a fork in one hand and a pen in the other, Shivani brings her culinary adventures to life through evocative words and tantalizing tastes. Her love for food knows no bounds, and she's on a mission to share the magic of flavors with fellow enthusiasts.