11 Best Skyy Vodka Flavors in 2023 [You Have to Try #5]
Updated On: August 27, 2023
Delving into the world of vodka, one quickly discovers that not all brands are created equal. Among the vast array of choices, Skyy Vodka stands out with its impressive range of flavors. The best Skyy vodka flavors offer a unique blend of enticing aromas and delightful tastes that cater to every palate.
With each sip, you uncover a different experience, unlocking a world of possibilities in crafting the most delightful cocktails. Whether you're an adventurous mixologist or simply looking to expand your vodka collection, this blog post will highlight some of the tastiest and best Skyy Vodka flavors you don't want to miss in 2023.
Also Read: Best Tequilas For Shots
11 Best Skyy Vodka Flavors in 2023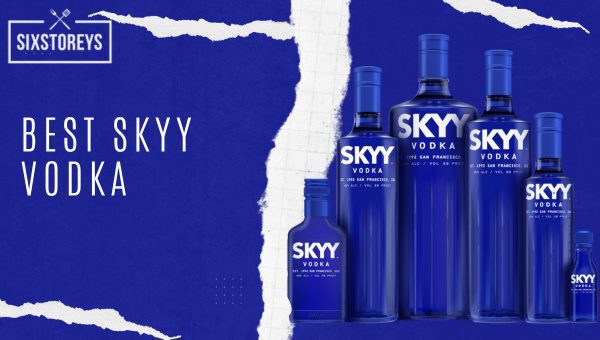 Experimenting with Skyy Vodka's range of fruit-forward flavors can't go wrong as these varieties are perfect for adding an extra layer of depth to your cocktails. Whether you're craving something sweet, tart, or tangy, this lineup of flavors has got you covered. Below, let's explore these delectable options in detail.
1. Honeycrisp Apple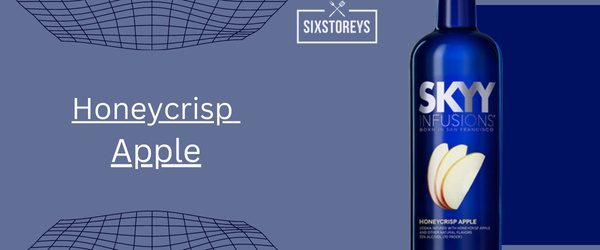 Tempt your taste buds with Skyy Vodka's Honeycrisp Apple flavor. Famous for its fresh and crisp apple essence, this vodka captures the delightful sweetness and subtle tartness reminiscent of a freshly picked Honeycrisp apple.
Adding this flavor to your cocktails will bring forth a perfect balance between sweet and tart, making it an excellent choice for sprucing up your autumn or wintertime libations. It pairs exceptionally well with ginger ale, cinnamon, and caramel-based mixers, but it can also be utilized in crafty and innovative ways in mixology.
2. Raspberry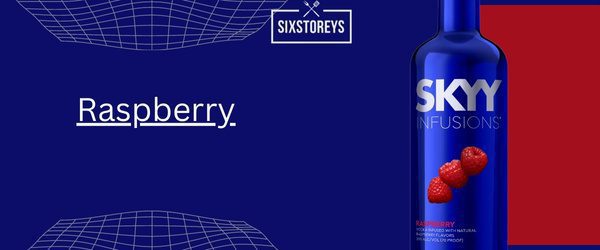 The Skyy Vodka Raspberry flavor is an alluring treat to the senses featuring the perfect combination of sweet and tart notes. This delicious vodka shines like a burst of summer sunshine in your cocktails and provides vibrant raspberry character in each sip.
Whether you mix it with lemonade for a refreshing spritzer, shake it up with some ice cream for an indulgent dessert cocktail, or add a splash to Prosecco for a new twist on the classic Bellini, you'll find it adds just the right touch of fruity goodness to any mix.
3. Watermelon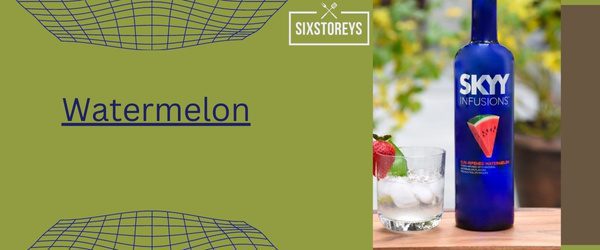 Skyy Vodka's Watermelon flavor is a refreshing oasis for your taste buds. Light and invigorating, it evokes memories of poolside chilling and summer picnics. The natural taste of ripe watermelon makes this vodka an unbeatable choice for light and fruity cocktails, as well as a must-have for any warm-weather festivities.
Combine it with lemonade, fresh mint, and a splash of soda for a delightful watermelon mojito, or mix it with some coconut water for a unique and refreshing summer punch. You'll be wowed by the variety of cocktails you can create with this versatile flavor.
4. Texas Grapefruit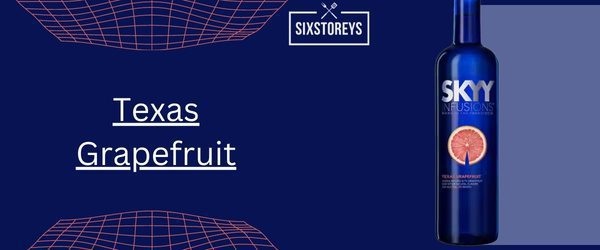 Bursting with bold citrus flavors, Skyy Vodka's Texas Grapefruit is an invigorating delight that adds a zesty twist to your favorite vodka concoctions. It embodies the natural character of sun-soaked Texas grapefruits, with just the right blend of tart and sweet to keep your palate amused.
Equally satisfying in complex cocktails and simple mixers, this unique flavor works wonders with sparkling water, cranberry juice, or even in a margarita with a salted rim. No matter how you decide to mix it up, Texas Grapefruit has the potential to become your go-to mixer for citrus-forward creations.
5. Pineapple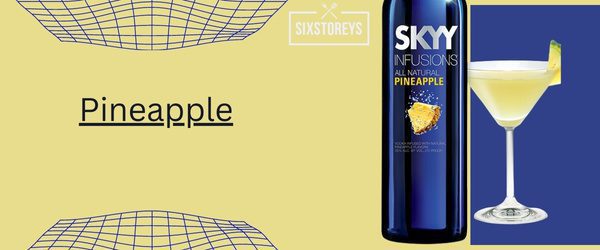 Sway to the tropical rhythm with Skyy Vodka's Pineapple flavor, a vibrant island escape in a bottle. Its luscious and juicy pineapple essence will transport your senses to an exotic beach, making it the perfect choice for fans of piña coladas and other fruity cocktails.
Pair it with coconut milk or cream for a classic tropical experience, or mix it with lemon-lime soda and a splash of grenadine for an easy yet delightful pineapple punch. Allow yourself to indulge in the endless summer vibes this flavor brings.
6. Cherry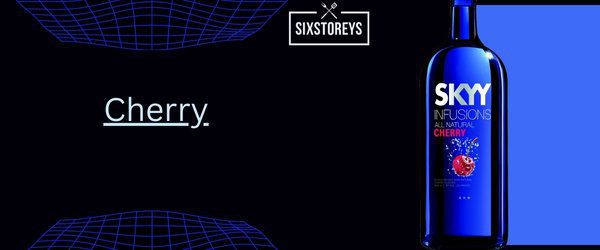 Unleash the juiciness with Skyy Vodka's Cherry flavor, a scrumptious delight for fans of ripe cherries. This sweet and slightly tart offering impeccably captures the essence of freshly harvested cherries, making it an exemplary choice for dessert drinks and fruity shooters.
Cherry Skyy Vodka is an excellent mixer for chocolate liqueurs, berry juices, or even cola, creating mouth-watering concoctions perfect for dessert tables or festive gatherings. With this flavorful option, you'll never run out of creative ways to include cherries in your favorite cocktails.
7. Pacific Blueberry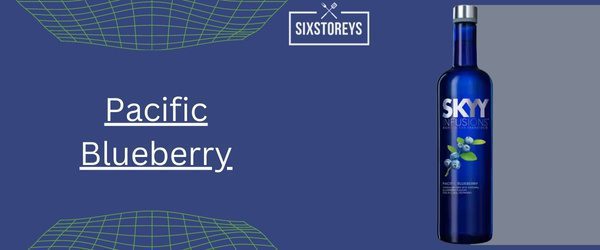 Indulge in the soft, sweet caress of Skyy Vodka's Pacific Blueberry flavor, which brings the essence of sun-kissed wild blueberries to your glass. This flavor elevates any concoction with its delicate and fragrant profile, making it a fantastic option for anyone who appreciates subtle fruit notes.
Try it with lemonade for a refreshingly zesty blueberry lemonade, or blend it with vanilla ice cream for a luscious blueberry milkshake. Let the unique spirit of Pacific Blueberry flavor lead you through a world of inventive cocktail ideas.
8. Georgia Peach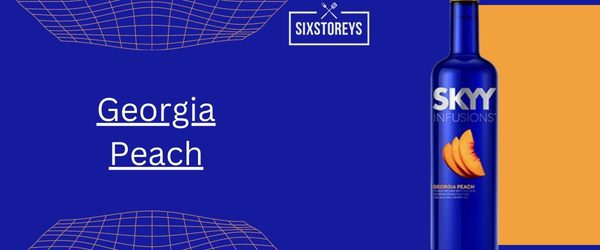 A sweet Southern embrace awaits you with Skyy Vodka's Georgia Peach flavor. Boasting a heady mix of sweetness and tanginess, this delightful flavor pairs excellently with a variety of mixers, offering a refreshing take on classic Southern-inspired cocktails.
Infuse your mint juleps with a dash of fruity sweetness, or blend it with iced tea for a mouth-watering peach tea infusion. Entertain your loved ones with charmingly creative concoctions that showcase the irresistibly delicious character of Georgia Peach Skyy Vodka.
9. Citrus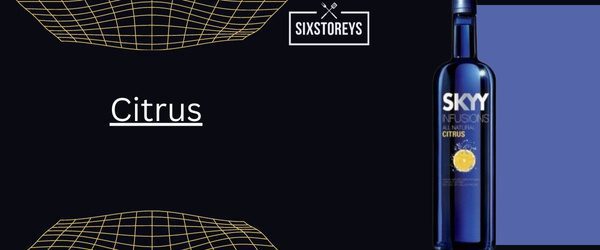 Revel in the zesty explosion of Skyy Vodka's Citrus flavor, a delightful combination of lemon and lime that elicits pure refreshment. This versatile mixer plays an essential role in crafting classic cocktails like vodka sours, lemon drops, and even a bold take on the Moscow mule.
Blend it with fruit juices, and carbonated beverages, or enjoy it on the rocks with a twist of lemon peel for a truly invigorating experience. The Citrus offering from Skyy Vodka should hold a proud spot in your liquor cabinet for its boundless potential in the world of mixology.
10. Skyy Infusions Grape Vodka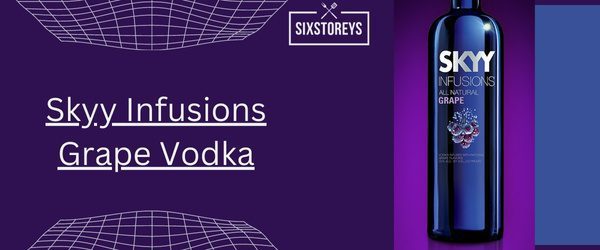 Skyy Vodka's Infusions Grape Vodka_ is a rich and captivating flavor that takes grape lovers on a luscious journey. The infusion process harnesses the essence of fresh, ripe, dark purple grapes, resulting in an exquisite flavor profile that's just as versatile as it is delicious.
On the nose, this infused vodka offers a sumptuous bouquet of robust, earthy aromas that transport you to a vineyard in full harvest. The initial tasting reveals a luxurious, full-bodied grape experience that marries a hint of sweetness with a touch of tanginess. The smooth finish offers notes of juicy, sun-ripened grapes dancing on your palate.
The Infusions Grape Vodka works wonderfully in a variety of cocktails. Its rich, velvety taste pairs especially well with fruit-forward mixers, like pomegranate juice or cranberry. For a refreshing summer pick-me-up, try mixing the Grape Vodka with lemonade or club soda, garnished with a sprig of mint or a slice of fresh citrus.
Also Read: Best Vodkas For Moscow Mule
11. Blood Orange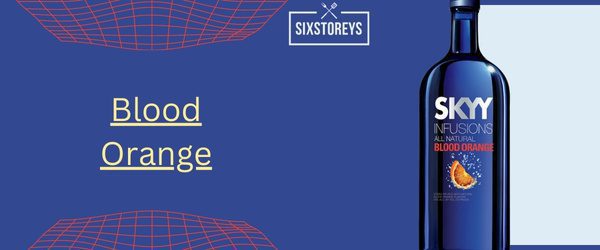 Elevate your taste buds to unparalleled heights with Skyy Infusions Blood Orange Vodka_. This intense and exotic flavor is a brilliant twist on the classic citrus vodka, delivering an invigorating burst of tangy blood orange that perfectly complements Skyy's smooth vodka base.
Upon first sniff, bold, zesty notes ignite your senses, setting the stage for a remarkable flavor experience. Once tasted, the rich, tart boldness of blood orange washes over your palate, providing a full-bodied sipping experience that's full of intrigue and character. The lengthy finish of Blood Orange Vodka leaves a pleasing, citrusy aftertaste that lingers, enticing you to pour another glass or mix up another cocktail.
Blood Orange Vodka shines as a mixer, adding a vivid splash of color and a zesty kick of flavor to any cocktail creation. One exemplary pairing for Blood Orange Vodka comes in the form of a favorite brunch-time libation: The Blood Orange Mimosa. Mix equal parts of Blood Orange Vodka with sparkling wine and a splash of freshly squeezed orange juice, resulting in a lively twist on the traditional Mimosa. Additionally, Blood Orange Vodka's bright, tart flavor works exceptionally well in combination with ginger ale, lemon-lime soda, and even creamier mixers like coconut milk for a tropical escape.
The Perfect Skyy Vodka Flavor for Different Occasions in 2023
Choosing the right Skyy Vodka flavor for various occasions can be instrumental in creating the perfect atmosphere and unforgettable memories. Be it a casual get-together or a themed party, picking the right flavor will leave your guests asking for more.
Casual Gatherings
For informal gatherings and friendly get-togethers, a versatile and easy-to-mix Skyy Vodka flavor is perfect. My go-to choices for such events are:
Citrus: Both refreshing and zesty, Citrus is ideal for creating crowd-pleasing classic cocktails like vodka sours and lemon drops.
Pacific Blueberry: Subtle yet sweet, this flavor is perfect for blending with various mixers, creating a unique and delightful experience.
Summer Pool Parties
Create a memorable poolside experience with these fruity and refreshing Skyy Vodka flavors:
Watermelon: A light and revitalizing taste that pairs wonderfully with lemonade or sparkling water.
Pineapple: A tropical delight that's great for preparing exotic and delicious piña coladas.
Intimate Celebrations
Make your special moments truly unforgettable by indulging in these rich and luxurious Skyy Vodka flavors:
Honeycrisp Apple: Savor the authentic taste of sweet apple in an elegant caramel apple martini.
Cherry: Serve in a cherry chocolate martini for a beautiful blend of ripe cherry and velvety chocolate flavors.
Holiday Festivities
Enhance the warm and celebratory ambiance of holidays with these delectable Skyy Vodka flavors:
Georgia Peach: A sweet and tangy option that pairs well with holiday classics like eggnog or spiced apple ciders.
Blood Orange: A bold, exotic flavor profile that can create unique cocktails like blood orange mimosas.
With this guide to the perfect Skyy Vodka flavor for different occasions, you can now confidently choose the right one to complement your events. Your guests will undoubtedly appreciate the attention to detail and thoughtfulness that goes into every glass they enjoy.
Cocktail Creations: Recipes to Try with Skyy Vodka Flavors in 2023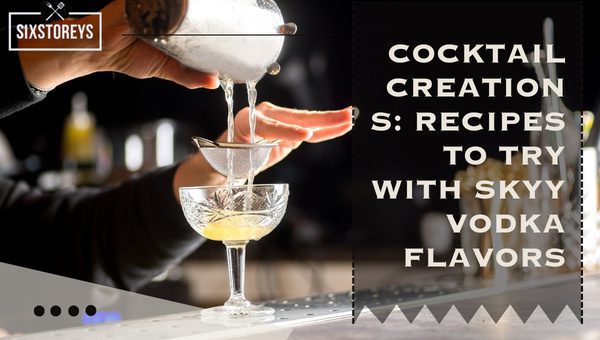 Exploring the diverse and delicious Skyy Vodka flavors can leave you eager to invent new, delightful cocktails that showcase their distinct tastes. Here, I've handpicked a few cocktail creations to inspire your next at-home bartender session, utilizing Skyy Vodka's unique flavors.
1. Raspberry Lemonade Spritz
Infuse a classic summer drink with a twist. The Raspberry Skyy Vodka offers a tantalizing touch to a lemony fizz.
2 oz Raspberry Skyy Vodka
4 oz lemonade
2 oz soda water
Fresh raspberries and lemon slices for garnish
Instructions:
Fill a glass with ice.
Add vodka and lemonade, then stir.
Top with soda water and garnish with raspberries and lemon slices.
2. Tropical Watermelon Cooler
Nothing screams summer like a refreshing Watermelon Skyy Vodka cocktail by the pool.
2 oz Watermelon Skyy Vodka
2 oz coconut water
1 oz pineapple juice
Splash of lime juice
Fresh watermelon and lime slices for garnish
Instructions:
In a shaker with ice, combine vodka, coconut water, pineapple juice, and lime juice.
Shake well and strain into a glass filled with crushed ice.
Garnish with watermelon and lime slices.
3. Georgia Peach Bellini
Start your brunch right with a Georgia Peach Skyy Vodka Bellini. An all-time favorite, this cocktail adds a delightful southern twist.
1 oz Georgia Peach Skyy Vodka
2 oz peach nectar
Chilled Prosecco or sparkling wine
Fresh peach slices for garnish
Instructions:
Pour vodka and peach nectar in a champagne flute.
Top with Prosecco or sparkling wine.
Garnish with a peach slice.
Also Read: Best Vanilla Vodkas
4. Cherry Limeade Zing
Play with the sweet and tart elements using Cherry Skyy Vodka for this exciting cocktail creation.
2 oz Cherry Skyy Vodka
4 oz limeade
Soda water
Fresh cherries and lime wedges for garnish
Instructions:
Fill a glass with ice.
Add vodka and limeade, then stir.
Top with a splash of soda water and garnish with cherries and lime wedges.
5. Citrus Lighthouse
Enjoy a classic martini with a citrusy spin, thanks to Citrus Skyy Vodka.
2 oz Citrus Skyy Vodka
0.5 oz orange liqueur
1 oz cranberry juice
Orange twist for garnish
Instructions:
In a shaker with ice, combine vodka, orange liqueur, and cranberry juice.
Shake well and strain into a chilled martini glass.
Garnish with an orange twist.
Get ready to impress your guests and taste buds with these Cocktail Creations. The opportunities for cocktail experimentation are endless with Skyy Vodka flavors, so feel free to try out your own recipes.
Paired to Perfection: Choosing the Right Mixers for Your Skyy Vodka Flavor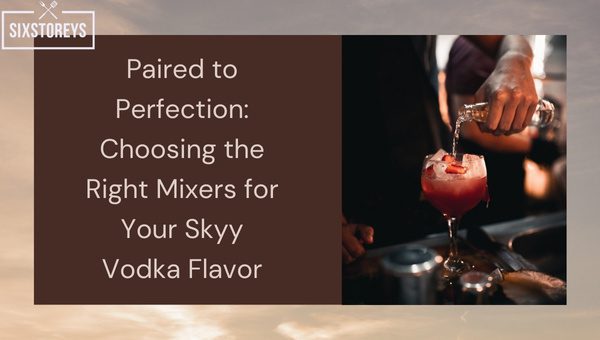 When it comes to crafting delightful cocktails, the right mixer is just as important as the main spirit. By carefully selecting the perfect mixer for your Skyy Vodka flavor, you can create an exquisite balance of flavors that elevate your cocktail game. Below are some pairing recommendations based on popular Skyy Vodka flavors.
Honeycrisp Apple
Apple juice or apple cider
Cranberry juice
Ginger ale
Cinnamon liqueur
Raspberry
Lemonade
Orange juice
Club soda
Vanilla liqueur
Watermelon
Tonic water
Lemon-lime soda
Mint simple syrup
A splash of elderflower liqueur
Texas Grapefruit
Rosemary simple syrup
Lime juice
Pomegranate juice
Campari or another bitter liqueur
Pineapple
Coconut water
Mango juice
Ginger beer
Lime and chili simple syrup
Skyy Vodka Flavor Release Trends
Skyy Vodka is always evolving and introducing new, enticing flavors to their impressive collection. Make sure to stay up-to-date with these exciting releases and the latest flavor trends. Here are some notable Skyy Vodka flavor release trends from recent years:
Limited Editions
Skyy Vodka's limited edition flavors, such as Skyy Infusions Moscato Grape, add an exclusive touch to your cocktail creations. These flavors are usually available for a short period, making them desirable and even collectible.
Collaborations
Skyy Vodka has collaborated with popular brands and influencers to create unique and tailored flavors, like SKYY Barcraft White Sangria, inspired by wine cocktails.
Seasonal and Regional Flavors
Skyy Vodka occasionally releases flavors for specific seasons or locations. An example is Skyy Infusions Pacific Blueberry, which was inspired by California's blueberry harvest and is perfect for summer parties and gatherings.
Innovative Flavor Combinations
Skyy Vodka is not afraid to push the boundaries when it comes to flavor combinations. Be on the lookout for surprising and innovative flavors like Skyy Infusions Ginger, which adds an unexpected twist to traditional vodka cocktails.
By staying informed about the latest Skyy Vodka flavor release trends, you'll always be prepared to impress your guests or simply enjoy discovering new tastes with your favorite distilled spirit.
Also Read: Best Grape Soda Brands
Frequently Asked Questions
What sets Skyy Vodka apart from other vodka brands?
Skyy Vodka is known for its distinct flavors and quality, using a unique quadruple distillation and triple filtration process that ensures smoothness, clarity, and a consistent taste.
How many flavors does Skyy Vodka offer?
Skyy Vodka offers a wide variety of flavors, including fruit-forward flavors, infused creations, and traditional options. There are over ten exciting flavors available, allowing for endless cocktail possibilities.
How does Skyy Vodka create its fruit flavors?
Skyy Vodka uses a proprietary process called "infusions" to create its fruit flavors. This involves infusing the vodka with real fruit, resulting in a more natural and authentic taste.
What is the most popular Skyy Vodka flavor?
While personal preferences differ, some of the most popular Skyy Vodka flavors include Raspberry, Pineapple, and Georgia Peach due to their versatility and ability to create delicious, well-balanced cocktails.
Can Skyy Vodka flavors be enjoyed straight or are they mainly for cocktails?
Skyy Vodka flavors can be enjoyed either straight or in cocktails. Their smooth and distinct flavors make them a delightful sipper, while their mixability ensures they elevate any cocktail creation.
Are Skyy Vodka flavors gluten-free?
Yes, Skyy Vodka is distilled from grains, primarily corn, which makes it naturally gluten-free. However, it's always best to double-check with the manufacturer if you have concerns about potential allergens.
What is the alcohol content of Skyy Vodka flavors?
Skyy Vodka flavors typically have an alcohol content (ABV) of around 35%, which is slightly lower than traditional unflavored vodka, making them a great option for both sipping and mixing.
What are some signature cocktails that can be made using Skyy Vodka flavors?
Signature cocktails that can be made using Skyy Vodka flavors include the Raspberry Lemonade, Pineapple Splash, Peach Bellini, and Blood Orange Sunset, among others.
How should Skyy Vodka flavors be stored?
Like all distilled spirits, Skyy Vodka flavors should be stored upright in a cool, dark place, away from direct sunlight and heat. This will help preserve the flavor and quality of the vodka.
Where can I purchase Skyy Vodka flavors?
Skyy Vodka flavors can be found at most liquor stores and online retailers. Check your local store for availability, or search online shops for the best price and shipping options.
Conclusion
The world of Skyy Vodka flavors is an exciting one, offering endless possibilities for both casual drinkers and cocktail enthusiasts. With a diverse range of flavors, from fruit-forward choices like Honeycrisp Apple, and Raspberry to standout infusions like Grape Vodka and Blood Orange, there is a Skyy Vodka flavor for every occasion and preference. Thanks to this impressive variety, it's truly a joy to mix and match flavors, discover unique cocktail creations, and indulge in our personal favorites.
As you explore the best Skyy vodka flavors, you'll not only elevate your cocktail repertoire but also rediscover the simple pleasure of enjoying a well-crafted spirit. Cheers to finding your very own favorite Skyy Vodka flavor and adding a touch of excitement to your next cocktail-making adventure!
Beverage Explorer and Tastemaker 🍻🥃🍷 Aman's quest for liquid delights knows no limits. From hoppy brews to aged spirits, he uncovers the tales behind each sip. His eloquent descriptions and accessible insights make every drink an adventure worth raising a glass to.