24 Best Vodkas For Moscow Mule in 2023 [Get Your Mule Fix]
Updated On: August 26, 2023
The Moscow Mule is a timeless classic, becoming an immediate favorite for cocktail enthusiasts upon its introduction in the 1940s. With its distinctive copper mug, fiery ginger beer, and a cooling cocktail of lime and vodka, it's no wonder that the Moscow Mule is still a popular choice among bartenders and drink connoisseurs alike.
A crucial element of the perfect Moscow Mule is the vodka itself. You want to choose a suitable brand that blends harmoniously with the other flavors while holding its own. In this article, we explore the best vodkas for Moscow Mule, helping you determine which of these top-rated spirits will become the star of your next cocktail.
Also Read: Best Vanilla Vodkas
24 Best Vodkas For Moscow Mule in 2023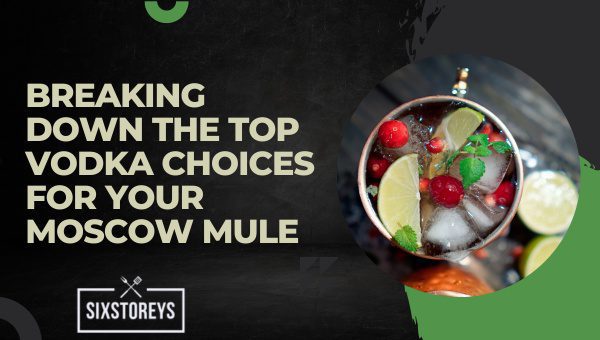 Selecting the perfect vodka is essential for creating the ultimate Moscow Mule. With so many brands and flavors on the market, finding the right one can seem daunting. To make your decision-making process a breeze, we've narrowed down our list to the best vodkas for your Moscow Mule, providing enticing details on each to help you find your new favorite.
1. Absolut Elyx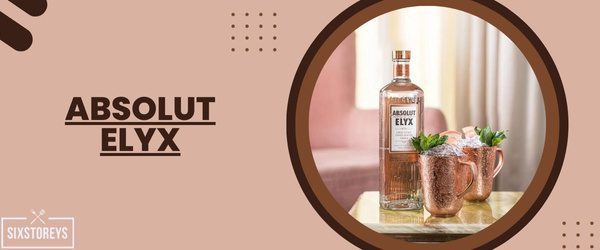 Absolut Elyx hails from Sweden and is considered a luxury single-estate vodka. Made from the finest winter wheat, this handcrafted vodka undergoes a copper catalyzation process, giving it a rich, smooth taste. With its hints of creamy caramel and light fruitiness, Absolut Elyx is a fantastic choice for those who appreciate an opulent and velvety vodka in their Moscow Mule. Its refined character feels indulgent, making your cocktail truly stand out from the rest.
2. Prairie Organic Vodka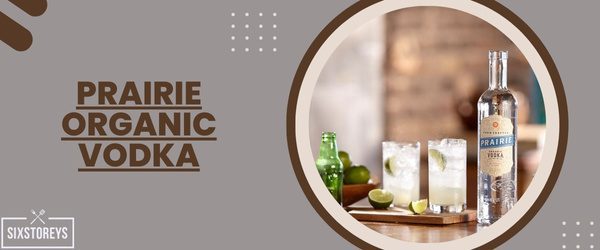 For eco-conscious drinkers, Prairie Organic Vodka tops the list. This organic American vodka is made from non-GMO corn and is free from additives and gluten. It's produced using sustainable farming practices and is distilled to taste, ensuring the highest quality possible.
This clean, crisp vodka has hints of melon and pear, which blend seamlessly with the ginger beer and lime in a Moscow Mule. By choosing Prairie Organic Vodka, you'll not only be treating yourself to a delicious cocktail but also supporting environmentally-friendly practices.
3. Tito's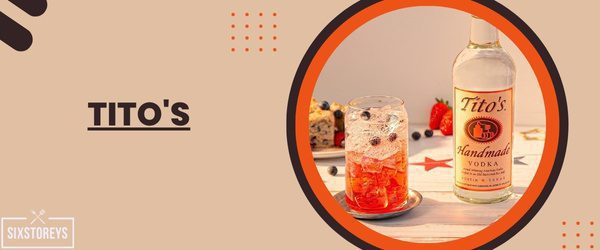 Produced in Austin, Texas, Tito's vodka quickly gained popularity as a favorite American and gluten-free vodka option. It's made from 100% corn, ensuring a smooth texture and slightly sweet taste.
This versatile vodka is ideal for anyone seeking a quality spirit that pairs beautifully with the spicy ginger beer and tangy lime of a Moscow Mule. Its smooth finish and subtle sweetness effortlessly enhance the other flavors in your cocktail, making Tito's a must-try for Moscow Mule aficionados.
4. 44º North Mountain Huckleberry Flavored Vodka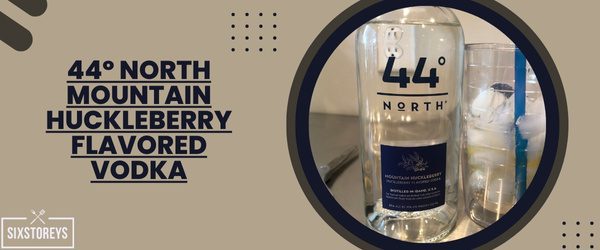 Looking for a fruity twist to your Moscow Mule? 44º North Mountain Huckleberry Flavored Vodka – crafted in Idaho, USA – is a perfect choice. This unique vodka is made from regional potatoes and Rocky Mountain water, infused with mountain huckleberries for a fresh and vibrant flavor.
The natural sweetness of the huckleberries complements the spiciness of the ginger beer and the tanginess of lime, adding a delightful fruity burst to your Moscow Mule experience. Elevate your classic cocktail game by incorporating the taste of the wild Northwest with 44º North Mountain Huckleberry Flavored Vodka.
5. Chopin (Best European Vodka Brand)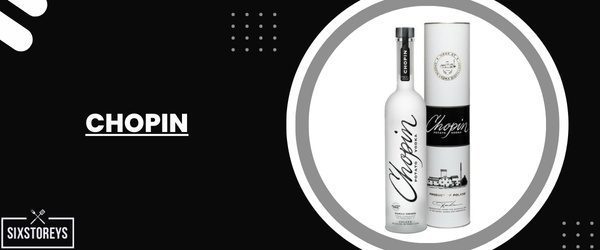 Founded in Poland, Chopin is a premium vodka renowned for its smoothness and purity. It's made from 100% natural ingredients, and unlike most vodkas, it's distilled from potatoes instead of grains. This approach adds a unique depth of character to the vodka, with a velvety mouthfeel and subtle notes of earthiness.
By choosing Chopin for your Moscow Mule, you'll benefit from a great sipping experience thanks to its creamy texture and mild flavor. This fantastic base allows the ginger and lime to shine, creating a well-rounded and elegant drink that's perfect for any occasion.
6. Belvedere Ginger Zest Vodka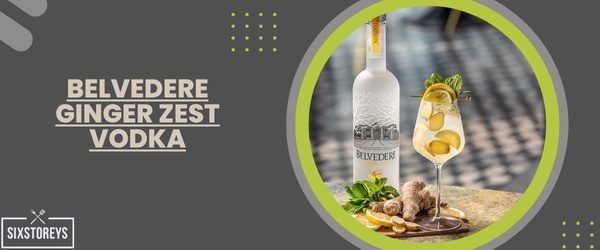 For a seamless combination of ginger and vodka, Belvedere's Ginger Zest variety is a natural choice. Crafted in Poland, this flavored vodka is a beautiful blend of all-natural ingredients, including pure rye grains and artesian water. As the name suggests, Belvedere Ginger Zest Vodka incorporates ginger extract, alongside lemon and grapefruit zest, providing a harmonious and nuanced profile.
When used in a Moscow Mule, this vodka imparts a sophisticated and refreshing ginger flavor that complements the ginger beer and adds an extra level of refinement. With its delicate taste and zesty kick, Belvedere Ginger Zest Vodka is sure to take your Moscow Mule to new heights.
7. Reyka Vodka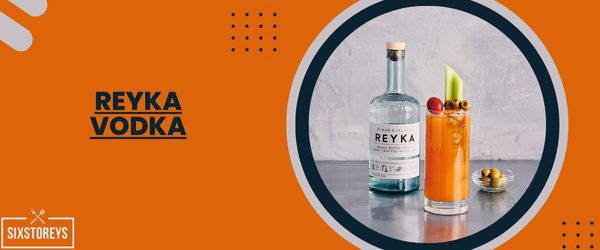 Hailing from Iceland, Reyka Vodka offers a crisp and clean taste that's perfect for crafting a remarkable Moscow Mule. This small-batch spirit is made with pure glacial water sourced from Iceland's natural reserves and distilled through lava rock filtration for unparalleled purity.
Reyka Vodka's clean and reserved profile makes it ideal for blending seamlessly with the ginger beer in a Moscow Mule, letting the flavors merge perfectly, without overpowering one another. Delectably smooth and incredibly balanced, Reyka Vodka gives your Moscow Mule an air of sophistication anyone can appreciate.
8. Luksusowa
Another excellent Polish vodka comes from Luksusowa. This gluten-free, potato-based spirit is known for its smooth texture and delicate flavor profile. Distilled with care and precision, Luksusowa's recipe has been perfected over centuries, resulting in a vodka with subtly sweet notes and a silky mouthfeel.
In a Moscow Mule, Luksusowa provides a luxuriously sophisticated base for the ginger beer and lime to shine, adding nuance and depth to the overall flavor profile. This vodka is an excellent choice for those seeking an elegant, European option to boost their Moscow Mule experience.
Also Read: Winter Vodka Cocktails
9. Svedka Cucumber Lime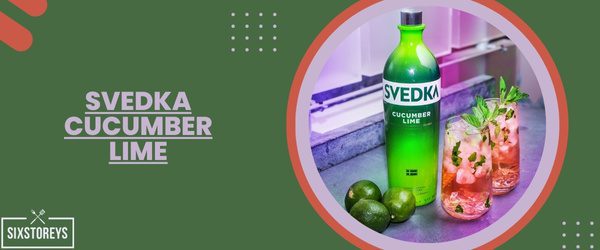 Svedka Cucumber Lime brings a refreshing twist to your traditional Moscow Mule. Crafted in Sweden, this vodka showcases the familiar sharpness of lime juxtaposed against the crisp, cool tones of cucumber. The result is a perfect flavor combo that introduces a sense of balance to your cocktail.
As a brand, Svedka has always been known for its quality and innovative approach to vodka making. The cucumber lime variant is no exception, offering a fun and delightful take on classic flavors. When creating your Moscow Mule with this spirit, consider using a garnish of fresh cucumber or mint to further emphasize its distinctiveness.
10. Smoke Lab Aniseed
Introduce a sense of warm, South Asian exoticness to your Moscow Mule with Smoke Lab Aniseed. This vodka is a product of India and boasts a unique and bold aniseed flavor, drawing from the nation's rich traditions of spice cultivation. The undertones of aniseed provide a perfect contrast to the signature sharpness of ginger beer in your Moscow Mule.
Smoke Lab is an environment-conscious distillery using locally sourced, premium ingredients. Their vodka is distilled five times and filtered with charcoal, ensuring a smooth and refined beverage. To highlight the aniseed flavor in your Moscow Mule, try using a lighter ginger beer, and garnish with a sprig of fresh basil or fennel frond.
11. Crystal Head
Hailing from Canada, Crystal Head vodka is a premium choice with a unique taste profile that can take your Moscow Mule to new heights. Crafted with pristine Newfoundland water and pure grains, this quadruple-distilled and seven-times filtered vodka defines elegance and clarity.
The unique characteristic of Crystal Head vodka is its lack of any artificial additives or flavors. Instead, the vodka is imbued with subtlety and natural smoothness, which can enhance your Moscow Mule's overall experience by allowing the flavors of ginger beer and lime to stand out without being overpowering.
To complement the Crystal Head vodka in your Moscow Mule, consider using a high-quality ginger beer and adding a generous amount of freshly squeezed lime juice.
12. Smirnoff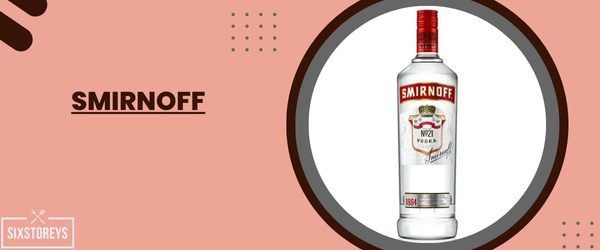 Originating from Russia in the 1800s, Smirnoff is a classic that has stood the test of time. Pocket-friendly and versatile, this essential vodka is distilled three times and filtered ten times, ensuring smoothness and a neutral taste profile. It pairs excellently with ginger beer and lime, making it a reliable choice for a Moscow Mule. Have confidence knowing that you're mixing your cocktail with one of the world's best-selling vodka brands.
13. Amass Vodka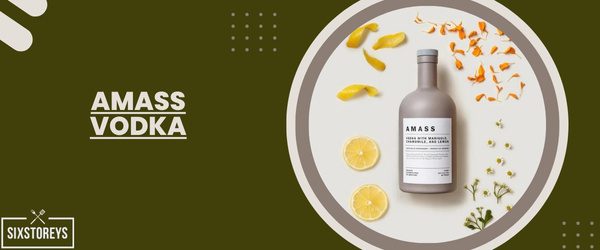 With roots in Los Angeles, Amass Vodka is a brand that seeks inspiration from nature, featuring a flavorful botanical blend. Notes of marjoram, chamomile, and sumac combine effortlessly with the core components of a Moscow Mule. This exciting vodka brings a unique and refreshing twist to your cocktail while still being easy on your budget. Its extravagant flavors belie its affordable price tag, making it an excellent option for those looking to experiment with their Moscow Mule recipes.
14. Russian Standard Vodka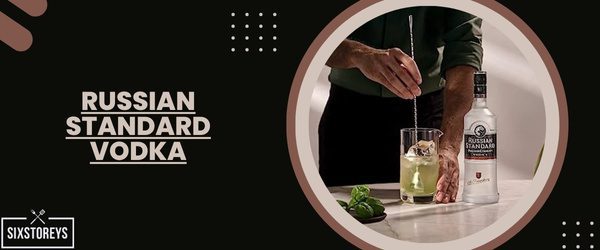 For those who prefer authentic Russian vodka to complement the Moscow Mule, look no further than Russian Standard. Made from winter wheat and pristine glacial water, this vodka is distilled four times, offering a smooth and clean finish. Its heritage of quality and carefully selected ingredients create a Moscow Mule experience that is simultaneously affordable and refined. Embrace Russian vodka's rich history with this charming option.
15. Stolichnaya Vodka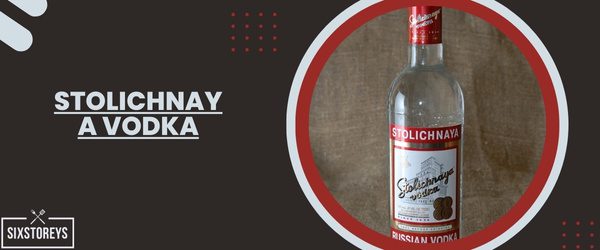 Fondly known as "Stoli," Stolichnaya Vodka is another excellent choice for those seeking genuine Russian vodka. This versatile spirit offers a nuanced balance of wheat, a hint of citrus, and a smooth finish. Stoli has a long and storied history, dating back to 1901 and originating from a Latvian distillery.
16. Grey Goose Vodka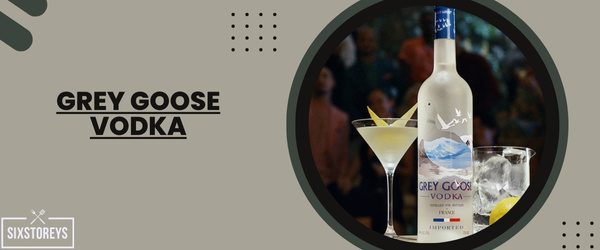 Grey Goose is a French vodka known for its exceptional quality and smooth finish. Crafted using soft winter wheat sourced from Picardy, France, and pristine spring water from Gensac-la-Pallue, this premium vodka is distilled five times to achieve the ultimate purity.
The precise distillation process creates a distinctly crisp and silky texture, making Grey Goose the perfect high-end vodka for your Moscow Mule. Whether sipping this vodka neat or as part of a cocktail, you'll notice notes of citrus and almond, adding subtle layers of complexity to your drink.
17. Belvedere Vodka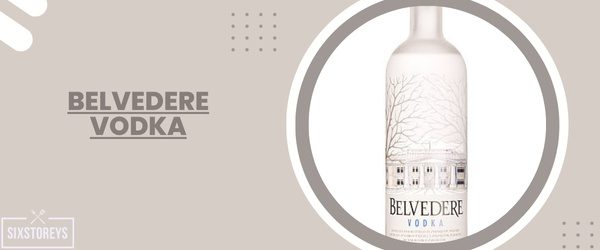 Originating from Poland, Belvedere is a distinguished vodka with a heritage dating back to the 15th century. Produced in the world's longest-operating distillery, this exquisite vodka utilizes Dankowskie gold rye and pure artesian water, which ensures quality and flavor.
Its quadruple distillation process leaves no room for impurities, producing a taste that is both smooth and rich. Belvedere's luxurious reputation comes from its velvety mouthfeel and hints of vanilla, making it an excellent choice for an indulgent Moscow Mule.
18. Ketel One Vodka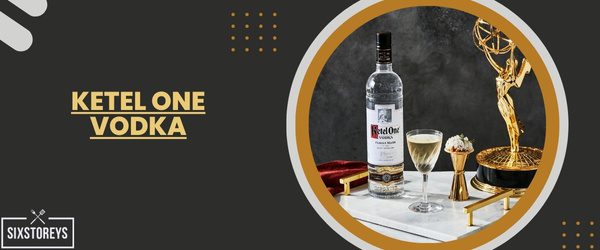 A Dutch classic, Ketel One boasts over 300 years of family distilling tradition. This premium vodka stands out with its unique combination of modern and traditional distillation methods. Made from European winter wheat and filtered through active coal, Ketel One has a refined and balanced profile. The vodka's impeccable craftsmanship can be tasted with each sip, displaying subtle notes of citrus and honey. When added to a Moscow Mule, this vodka enhances the cocktail's flavors while maintaining a smooth, yet crisp finish.
19. Hangar 1 Vodka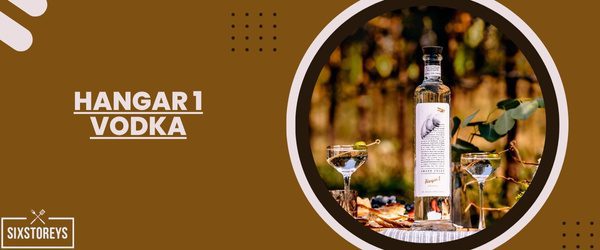 Hangar 1 Vodka is a small-scale premium vodka brand based in California, committed to producing high-quality spirits using locally-sourced ingredients. By using grapes from nearby vineyards and fresh Alameda water, Hangar 1 stands out for its support to small Californian farmers.
Additionally, it takes pride in its distilling process, which ensures minimal waste and respects environmental standards. In a Moscow Mule, Hangar 1 Vodka blends seamlessly with ginger beer and lime, while also having the subtlety of grape undertones that adds a unique twist to the traditional cocktail.
20. Boyd & Blair Potato Vodka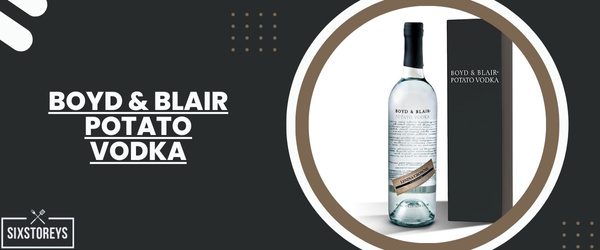 A gluten-free, small-batch vodka from the heart of Pennsylvania, Boyd & Blair Potato Vodka brings a whole new level of sustainability to the Moscow Mule. It is produced using locally-sourced potatoes that are carefully hand-selected and processed in small batches to ensure absolute taste precision.
This dedication to quality and sustainability makes it a reliable choice when creating a more responsible Moscow Mule. Its rich and smooth character makes it a great companion to the ginger beer in the cocktail, allowing the drink's flavors to shine through without overpowering the vodka's essence.
21. Humboldt Organic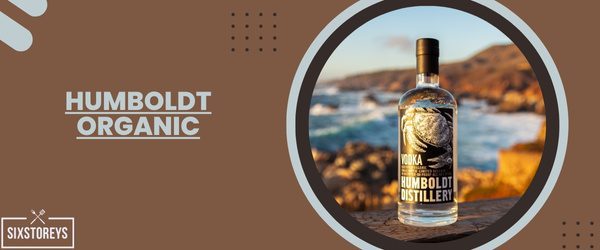 Humboldt Organic is a California-based distillery with a strong focus on sustainability and organic ingredients. Using locally-grown and sourced ingredients, it promotes not only environmental awareness but also supports the local economy. Their vodka is made from organic sugarcane, which even offers an exciting variation for the Moscow Mule.
The taste profile of Humboldt Organic vodka is pure and crisp, which lets it meld nicely with the vibrant flavors of ginger beer and lime in the cocktail, making your Moscow Mule a more environmentally-conscious choice without compromising on taste.
22. CH Vodka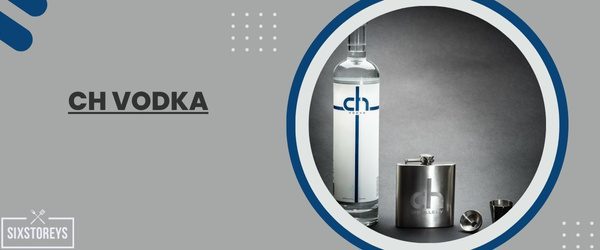 Founded in Chicago, CH Vodka is a staple of the American craft distilling scene. The distillery's commitment to quality and continuous innovation shines through in its flagship vodka. Made from locally-sourced, organic Illinois grain, CH Vodka is distilled five times, ensuring an incredibly smooth finish and exquisite taste.
Bold in flavor and with a hint of sweetness, the CH Vodka offers an exciting option for your Moscow Mule. Its italic clean, crisp profile elevates the ginger and lime notes for a well-rounded and satisfying cocktail. By choosing CH Vodka, you're also championing the American craft distillery movement and supporting a local business with a passion for creating exceptional spirits.
23. Ciroc Snap Frost Vodka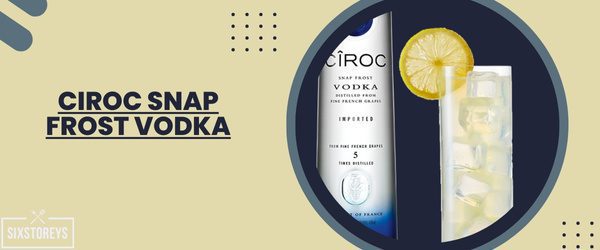 Hailing from France, Ciroc Snap Frost Vodka adds a continental touch to your Moscow Mule. What sets Ciroc apart from other vodka brands is its unique grape-based production process, using Mauzac Blanc and Ugni Blanc grapes harvested from the legendary Gaillac and Cognac regions of France.
Through fermentation and cold snap frost maceration, Ciroc Snap Frost Vodka achieves its signature fresh, vibrant flavor that blends harmoniously with the Moscow Mule's classic ginger-lime combination. The vodka's light, fruity undertones bring a touch of sophistication to this beloved cocktail. By opting for Ciroc, you celebrate the art of French distilling while indulging in a genuinely unique vodka experience.
24. Three Olives Vodka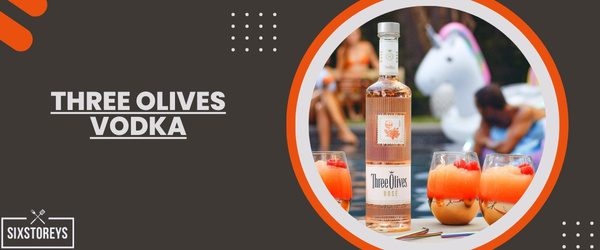 Originating in the United Kingdom, Three Olives Vodka offers a versatile range of options to suit any palate. What began as a classic vodka, distilled four times for an incredibly smooth and pure finish, has since evolved into a brand boasting over 20 different flavors.
Each variety of Three Olives Vodka promises a unique experience, providing ample opportunities to personalize your Moscow Mule. You can experiment with their fruity, dessert-inspired or classic options—all complementing the ginger beer and lime with flair.
Selecting Three Olives Vodka means you're not only supporting a UK-based brand but also reaping the benefits of diversity in flavors and the freedom to customize your Moscow Mule to suit your taste preferences. So go ahead and be adventurous with your creations while still savoring an exceptional vodka base.
Also Read: Best Caramel Vodka Brands
The Role of Vodka in a Moscow Mule
The perfect Moscow Mule hinges upon the ideal blend of its core ingredients: vodka, ginger beer, lime juice, and ice. Vodka plays a crucial role, as it is the base spirit that not only gives a Moscow Mule its characteristic kick but also binds the flavors of ginger and lime. When selecting the best vodka for Moscow Mule, it's vital to consider taste, quality, and compatibility with the other ingredients.
Taste and Quality Matter
It's a common misconception that all vodkas taste the same. In reality, vodkas can have distinctive flavors and textures, depending on factors such as the distillation process, raw materials, and the addition of any ingredients. For example, potato-based vodka may have a creamier texture than rye or wheat-based vodka. Opting for a high-quality vodka will ensure a smoother drinking experience with fewer impurities.
Complementing Flavors
The right vodka for a Moscow Mule will complement the ginger beer and lime without overpowering those flavors. An overly pronounced vodka can result in an imbalanced cocktail, while a more subtle vodka will highlight the ginger and lime.
Personal Preferences
Finally, your personal taste preferences will play a significant role in choosing the best vodka for your Moscow Mule. To create the ideal drink, you'll want to select a vodka that you genuinely enjoy, whether it is a classic, unflavored option or a more unique, flavored variant.
Experimenting with various vodka brands and styles will help you determine which one makes your Moscow Mule stand out.
Customizing Your Moscow Mule for a Personal Touch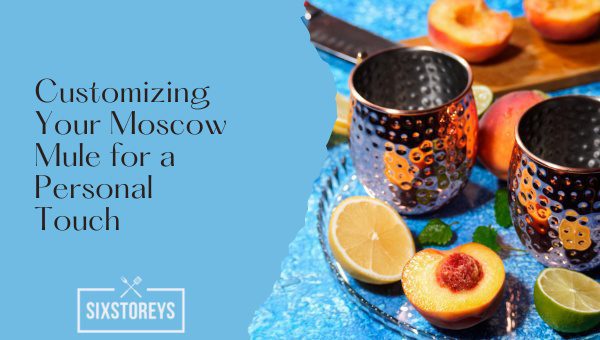 Finding the best vodka for Moscow Mule is only the beginning when it comes to personalizing this classic cocktail. Once you've found the perfect vodka, there are plenty of ways to further customize your Moscow Mule to suit your unique taste preferences.
Choosing the Right Ginger Beer
One of the key ingredients to a successful Moscow Mule is ginger beer. It determines the spice level of your cocktail and can greatly affect the overall flavor balance. Experiment with different ginger beers as they offer varying levels of spiciness and sweetness. Some popular options include:
Fever-Tree: a perfect balance of spicy and sweet
Bundaberg: bold flavor with a spicy kick
Q Ginger Beer: a lighter, less sweet option
Experimenting with Garnishes
Although the lime slice is the traditional Moscow Mule garnish, don't shy away from adding your personal touch to this crucial detail. Here are some ideas:
Fresh mint leaves: muddling in some mint to add a refreshing twist
Sliced cucumber: for a crisp and clean finish
Jalapeño slices: for added heat and a kick of color
Flavored Vodkas and Infusions
Flavored vodkas can accentuate your Moscow Mule experience even further and make your cocktail more unique. Here are some flavors to consider:
Citrus: Offers a zesty twist, great when paired with a sweeter ginger beer
Berry: Brings a sweet, fruity contrast to the ginger beer's spice
Herbs and Spices: Think basil, rosemary, or even peppercorns to add an unexpected depth of flavor
Remember that the key to the perfect Moscow Mule is balance. It's essential to taste test and find the combination of elements that best suits your personal palette. Whether it's choosing an unconventional vodka, exploring new ginger beers, or mixing in an unexpected garnish, the possibilities to make this classic cocktail truly your own are endless. So, go ahead and break the mold with your very own customizations for a unique and memorable Moscow Mule experience.
How Fresh Lime Juice Enhances Your Moscow Mule Experience?
When it comes to making any cocktail, using fresh ingredients is critical for achieving the best possible flavor profile—and the Moscow Mule is no exception. In this section, we'll delve into the importance of using fresh lime juice in your Moscow Mule, and how it can significantly enhance your cocktail experience.
Freshness Matters: Why Fresh Lime Juice Beats Bottled
Fresh lime juice packs a flavorful punch, making it indispensable in any Moscow Mule. When you use fresh lime juice, you're adding a texture, richness, and complexity that simply cannot be replicated with bottled lime juice. This is because bottled lime juice often contains preservatives, which can alter the flavor and leave a chemical aftertaste that's best avoided.
Citrus's Crucial Role in the Classic Moscow Mule Balance
Fresh lime juice in a Moscow Mule brings a vibrant and zesty citrus flavor that balances the spiciness of the ginger beer and the potency of the vodka. It helps bridge the gap between these two primary ingredients, rounding out the edges and delivering that refreshing and invigorating experience that Moscow Mules are famous for. The acidity in lime juice also helps cleanse the palate, preparing you for the next sip.
Alternative Citrus Options to Explore
While lime is the traditional choice for a Moscow Mule, experimenting with other citrus fruits can lead to new and exciting variations of this much-loved classic. Here are a few ideas:
Lemon: For a brighter, more tart twist, substitute lime with lemon juice.
Grapefruit: Incorporate grapefruit juice for a bittersweet, tangy spin.
Blood Orange: Add a touch of blood orange juice to create a striking look and taste.
Yuzu: For a unique, Asian-inspired note, mix yuzu juice with other citrus options.
Ultimately, fresh lime juice is a vital component of the Moscow Mule, contributing to the cocktail's iconic taste and balance. While the classic lime pairing remains a favorite, don't be afraid to venture out and explore other citrus varieties for a personalized approach to your Moscow Mule experience. Regardless of which citrus fruit you choose, always remember that fresh is best!
Why Experimenting Leads to New Cocktail Sensations?
The classic Moscow Mule's delightful appeal lies in the perfect balance of vodka, ginger beer, and lime. However, part of what makes this timeless cocktail so versatile is its potential for exciting variations. By experimenting with different ingredients, you can create your unique twist, leading to captivating new sensations in your home bar experience.
The Rise of Mule Variants
Wanting to customize this iconic cocktail has given rise to many Moscow Mule adaptations over the years. Different spirits, fruits, and spices allow for a vast range of palate-pleasing combinations, so there's always a surprise waiting for you when trying out new Moscow Mule versions.
Regional and Seasonal Takes
There's a wealth of regional and seasonal twists on the original Moscow Mule recipe that you can try. For example, the Kentucky Mule swaps out vodka for bourbon, adding a taste of Southern American charm to the traditional formula. Another example is the Mexican Mule, which exchanges vodka for tequila, making a fun, south-of-the-border spin on the classic.
You can also experiment with seasonal variations by incorporating local and seasonal produce. A Summer Mule might feature muddled berries or fresh herbs, while a Winter Mule could include warming spices like cinnamon and nutmeg.
How to Create Your Unique Moscow Mule Recipe?
To craft your own one-of-a-kind Moscow Mule, consider the following steps:
1. Provide a base:
Start with a well-picked vodka or any other spirit, keeping your palate in mind. You may choose to opt for an infused or flavored vodka for extra interest.
2. Choose your modifiers:
Instead of the standard lime juice, try branching out with other citrus fruits like grapefruit or blood orange. Muddle in seasonal fruits, such as berries, peaches, or apples, for a fresh and delicious addition.
3. Enhance and balance with spices or herbs:
Add a pinch of spices like cardamom, cinnamon, or even jalapeño to create layers of complexity. Fresh herbs like mint, basil, or rosemary also work wonders to breathe new life into your cocktail.
4. Select a complementary ginger beer:
Keep your unique flavor combination in mind and choose a ginger beer that enhances your Mule's overall taste. Feel free to experiment with artisan ginger beer brands that bring a little extra character to the mix.
5. Don't forget the presentation:
Bring it all together in a beautiful copper mug, making sure to garnish your drink with a creative touch, such as sprigs of herbs or dehydrated fruit slices.
Why Pairing Spirits Matters: The Science Behind Vodka and Ginger Beer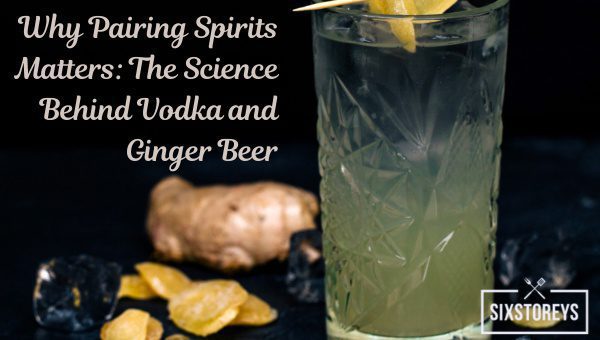 When it comes to making a great Moscow Mule, the right pairing of vodka and ginger beer plays a crucial role in achieving the perfect balance and harmony of flavors. Understanding the science behind these two primary ingredients can help you create a cocktail that truly impresses your taste buds and those of your guests.
The Chemistry of Flavors
Vodka and ginger beer bring a unique combination of flavors that complement each other in the Moscow Mule. The neutral and smooth characteristics of vodka balance out the bold, spicy, and sweet notes of ginger beer. This synergy creates a fusion of flavors that makes the cocktail refreshing, invigorating, and a delight to drink.
Tasting Notes and Synergies
Neutral Vodkas: These vodkas have less pronounced flavors, which allow for a cleaner taste and a greater emphasis on the ginger beer's spicy and sweet notes.
Flavored Vodkas: Experimenting with flavored or infused vodkas can add interesting twists to your Moscow Mule. Whether you opt for a mild citrus flavor or a bold, smoky infusion, the key is to choose a vodka that complements the ginger beer. Note that these synergies will vary depending on individual preferences.
Premium Vodkas: Selecting a high-quality, premium vodka brand will ensure a smoother, more refined Moscow Mule experience. While the difference in taste may be subtle compared to budget-friendly options, the overall experience can be markedly enhanced.
Expert Opinions on Pairing
Professional mixologists and cocktail enthusiasts have their personal favorites when it comes to pairing vodka and ginger beer. Some prefer a classic, neutral vodka to stay true to the original recipe, while others like to innovate and create unique, personalized variations. A good way to find your preferred pairing is to experiment with different combinations and find the one that best suits your palate.
Understanding the science behind pairing spirits is vital to achieving the perfect Moscow Mule. Take the time to explore the different vodka and ginger beer options available, and don't be afraid to get creative with your pairings.
Also Read: Best Skyy Vodka Flavors
Frequently Asked Questions
What kind of vodka do you put in a Moscow Mule?
You can use any good-quality vodka in a Moscow Mule, but certain brands are known for enhancing the overall taste of the cocktail. The best vodka options for a Moscow Mule include Absolut Elyx, Prairie Organic, Tito's, and Reyka. However, you can always experiment with other vodka brands, infused or flavored varieties to suit your personal preferences.
Can I make a Moscow Mule with flavored vodka?
Yes, you can make a Moscow Mule with flavored vodka to add a unique twist to the classic recipe. Consider using vodkas like Belvedere Ginger Zest or 44º North Mountain Huckleberry Flavored Vodka to give your Moscow Mule an interesting and complementary flavor profile.
Why are Moscow Mules served in copper mugs?
Copper mugs are used for Moscow Mules primarily to keep the cocktail cold and maintain its temperature, as copper is an excellent conductor of temperature. Additionally, the copper mug provides a unique and appealing presentation for the drink while enhancing the overall drinking experience.
Can I substitute ginger ale for ginger beer when making a Moscow Mule?
While ginger ale can be used as a substitute for ginger beer in a Moscow Mule, it will result in a different taste since ginger ale is typically sweeter and less spicy than ginger beer. Traditional Moscow Mules call for ginger beer, which delivers the iconic spicy kick that complements the vodka and lime flavors.
How important is the quality of ginger beer in a Moscow Mule?
The quality of the ginger beer is crucial to creating an authentic Moscow Mule. Ginger beer contributes significantly to the overall flavor, spiciness, and carbonation of the cocktail. Choosing a good-quality ginger beer will result in a better-tasting and more enjoyable Moscow Mule.
Is it necessary to use fresh lime juice in a Moscow Mule?
Using fresh lime juice instead of bottled lime juice is highly recommended for a Moscow Mule. Fresh lime juice provides a brighter, more robust citrus flavor that perfectly balances the spiciness of the ginger beer and enhances the overall taste of the cocktail.
Can other types of citrus be used in a Moscow Mule?
While lime juice is the traditional choice for a Moscow Mule, you can experiment with other types of citrus to give your cocktail a unique twist. Using lemon, grapefruit, or a combination of citrus varieties can lead to interesting and refreshing variations of the classic recipe.
What's the best way to garnish a Moscow Mule?
Moscow Mules are typically garnished with a fresh lime wedge and a sprig of fresh mint. However, you can get creative with your garnish by adding a slice of cucumber, a piece of candied ginger, or a few fresh berries for a unique and stylish presentation.
Conclusion
The Moscow Mule is a beloved cocktail whose taste and presentation never go out of style. Building the perfect Moscow Mule largely depends on the choice of vodka, as it plays a vital role in harmonizing the flavors of ginger beer and lime. We have explored a variety of options, from top-quality premium brands to unique flavored vodkas, eco-friendly, and budget-friendly choices, leaving you with plenty of possibilities to create the ultimate Moscow Mule.
The key to discovering the best vodka for your Moscow Mule is experimentation. Mix and match different vodkas, ginger beers, and garnishes, considering the insightful tips provided in this article. Don't be afraid to think outside the box and explore new variations of this classic drink. Cheers to finding the perfect combination that makes your Moscow Mule experience truly unforgettable.
Beverage Explorer and Tastemaker 🍻🥃🍷 Aman's quest for liquid delights knows no limits. From hoppy brews to aged spirits, he uncovers the tales behind each sip. His eloquent descriptions and accessible insights make every drink an adventure worth raising a glass to.