The 12 Most Expensive Champagne Brands In The World
Updated On: August 9, 2023
Walk with me as we embark on a journey through the world of luxury, prestige, and exclusivity. A journey where bubbles of gold dance in flutes cut from crystals and where sips of heritage, history, and high-end craftsmanship tickle your taste buds. Yes, you've guessed it - we're exploring the realm of champagne. But not just any champagne. Welcome to the ritzy and glamorous sphere of the most expensive champagne brands in the world.
Tasting these opulent bubblies is like savoring a piece of history itself. Every sip unfolds layers of intricate flavors and aromas intermingled with tales of heritage, discovery, and passionate winemaking. These expensive champagne brands offer more than just the pleasure of drinking; they bring the prestige of centuries-old wine houses, tales of shipwrecked bottles, and the splendor of limited editions. So raise your glass as we toast to extravagance and delve into the fascinating stories behind the price tags of these luxury champagnes.
Also Read: Most Expensive Red Wines In The World
12 Most Expensive Champagne Brands As of 2023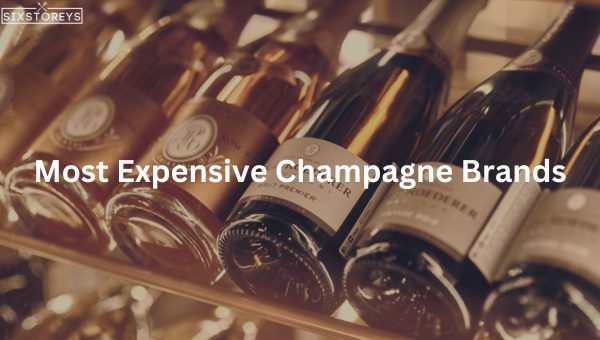 In this section, we're about to embark on an opulent voyage. A voyage into the heart of luxury, where the exclusivity of certain bottles commands prices that truly set them apart. Get ready to uncork the stories and taste notes of the 12 most expensive champagne brands that embody the true spirit of magnificence. Let's dive into their glittering world.
1. Moët & Chandon Dom Pérignon Charles and Diana 1961: History in a Bottle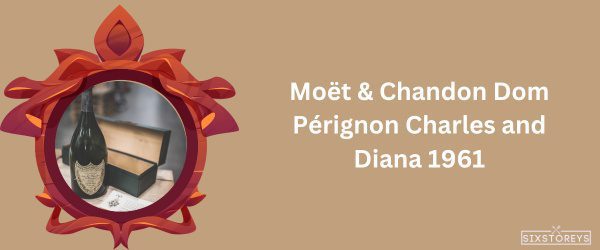 Take a step back to the romantic era of 1961 with the illustrious Moët & Chandon Dom Pérignon Charles and Diana. This distinguished brand is not merely champagne; it marries together the elegance of royal heritage with the sophisticated craftsmanship of one of the oldest champagne brands. This particular vintage was first made public in 1981 when it was served at the royal wedding reception of Prince Charles and Princess Diana, hence its moniker. The exquisite 1961 vintage was especially selected because it was the birth year of the beloved princess.
The unique circumstances around its unveiling instantaneously shot this vintage to fame. It piqued the interest of aficionados and collectors worldwide, making it a coveted and extraordinary inclusion in any distinguished collection. A bottle will set you back a staggering €3,666, but its marriage of royal history, exclusivity, and exceptional taste makes it worth every penny. Its flavor profile showcases a delicate balance of citrus, honey, and toasted almonds, which leaves you longing for another sip of this historical masterpiece.
2. Boërl & Kroff Magnum 1996: A Refined Indulgence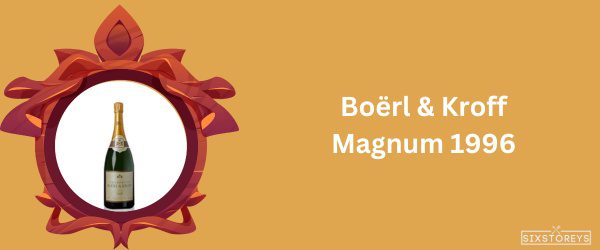 Turning our attention to a more recent yet extraordinarily refined vintage, we find the Boërl & Kroff Magnum 1996. Priced at a commanding €4,600 for a 1.5-liter bottle, this champagne guarantees nothing short of a luxurious indulgence. This brand piques interest with its intriguing wine-making process. They only rose the bottles at the end of the vines' cycle, creating a rich, voluptuous champagne with a complexity that is unparalleled.
The Boërl & Kroff Magnum 1996 portrays a perfect blend of maturity and freshness. Its intensity unfolds gently, revealing notes of citrus fruits, fresh-baked brioche, and roasted nuts, with hints of marzipan and dried fruits. Each sip lingers on the palate, leaving a gentle sweetness balanced with a touch of crisp acidity, making this delightful vintage an experience for your senses. Treat yourself to a bottle to get a taste of palatial extravagance.
3. Bollinger: Oozing Elegance and Tradition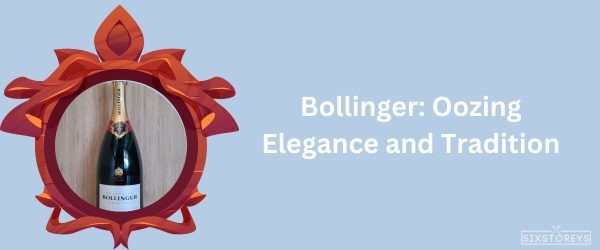 Now, allow me to transport you into the world of Bollinger, a champagne house boasting not just years but centuries of tradition. Bollinger prides itself on doing things a bit differently, allowing their wines to mature for twice as long as the designated appellation requirement. This commitment to tradition commands a price tag of a cool €6,000 per bottle.
But the cost is justified when you taste it. The result is a champagne of extraordinary depth and power, yet it retains finesse, evoking aromas of peaches, apricots, and bread crust on the nose. The mouthfeel is rich, but beautifully balanced by vibrant, crystalline acidity, resulting in a stunning champagne that oozes both elegance and tradition. Bollinger's refusal to compromise on their time-honored practices ensures that every bottle captures the brand's essence: respect for the past while looking toward the future. The price to pay for a taste of timeless tradition has never been more luxurious.
4. Moët & Chandon Imperial Vintage (1946): Witness to a Bygone Era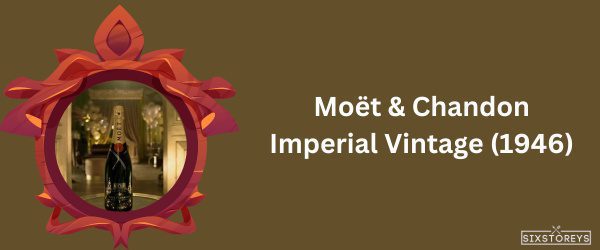 As an emblem of Moët & Chandon, the Imperial Vintage 1946 reserves a special place in the world of grandeur and affluence. Laden with the richness of time and the spirit of a bygone era, a bottle of this superlative vintage fetches around €6,400. Distilled from a mix of Pinot Noir, Pinot Meunier, and Chardonnay, the Imperial is crafted into a perfect blend of integrity and refinement.
Its rich, golden hue savors a legacy that ages like fine wine. As you pour into your glass, you're greeted with a vibrant bouquet of apricots and fresh white blooms, trailed by mild smoky notes. On the palate, it features an impeccable balance of creamy texture and light acidity, painting a vivid portrait of luxury. A sip serves as a nostalgic journey to 1946. It's a testament to the age-old tradition of winemaking and how it has transcended through time.
5. Louis Roederer Cristal Brut (1947): Unsurpassed Brilliance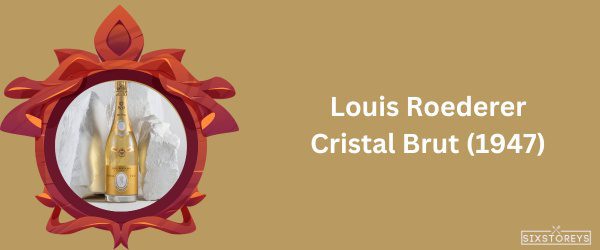 Louis Roederer Cristal Brut 1947 clings to the apex of luxuriousness, presenting a perfect epitome of the brand's genius craftsmanship. With each bottle priced around € 6,800, this vintage has been a shining beacon in the champagne world since its inception.
Born from a blend of Pinot Noir and Chardonnay, the 1947 Cristal Brut unfolds an intriguing play of fruity and toasty flavors. The platinum-toned liquid presents a symphony of aromas, intertwining citrus blossom, sweet raisin, and ripe pear—an affair of the senses that one dreams about. It upholds a legacy by meticulously adopting the traditional method and conveys a sparkling narrative of wine poetry. Its extravagance lies in its clarity, elegance, and the fascinating complexity it holds within, indeed a worthy treat for champagne connoisseurs.
Also Read: Best Reposado Tequila Brands
6. Krug: A Champagne Connoisseur's Dream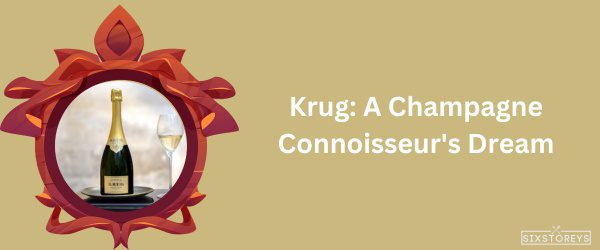 There's something about Krug that has allowed it to retain its position in the higher echelons of luxury. The brand's commitment to producing iconic tasting experiences has made it a favorite among champagne enthusiasts. It retails for around €7,500 a bottle, but this seemingly high price is justified. Each Krug champagne is a masterclass in taste, structure, and bouquet. They are unique symphonies of tastes crafted to enthrall the senses.
With each sip, your palate is treated to a harmonious blend of toasted almonds, stewed fruits, marzipan, and honeyed citrus, all cushioned by a silky mouthfeel and a lingering, finely-etched minerality. So, if you want to bask in a lavish uniqueness that refines your celebrations, it's time you turned your gaze towards Krug.
7. Dom Perignon: The Epitome of Luxury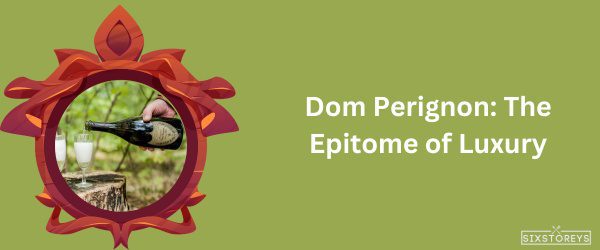 Extravagance finds its rightful expression in a bottle of Dom Perignon. Considered among the crème de la crème of champagnes, each bottle fetches a jaw-dropping price of around €10,000. The Maison's commitment to quality and perfection permeates every bottle, studded with elegance and marked by its rich heritage.
Dom Perignon champions the art of vintage champagne, only producing a new vintage during exceptional years. The wine offers a symphony of beautifully orchestrated aromatic intensity. Floral, fruity, and earthy notes all sing in unison, held together by a striking backbone of acidity and lingering minerality. Each sip encapsulates an unrivaled savoir-faire, making Dom Perignon a preferred choice for those looking to sip on opulence.
8. Rosé Dom Pérignon by David Lynch (Jeroboam, 3 liters) 1998: A Collaborative Marvel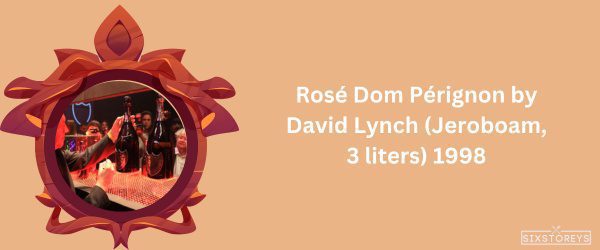 The collaboration between the legendary filmmaker David Lynch and the sublime champagne brand Dom Pérignon resulted in an extraordinary marvel that sells for around €10,500. This Rosé from 1998 is a harmonious amalgamation of the craft of filmmaking and the mastery of champagne making. The Jeroboam (3 liters) sees its artistic spirit meet its lively audacity to create a one-of-a-kind sensation.
As you swirl the champagne in your glass, a panache of fruity and floral fragrances, underscored by rich notes of mineral and cocoa, enthralls your sense of smell. On the palate, it unfurls a bouquet of sensations. The richness of mature fruits, the vibrancy of citrus, and the delight of forest freshness, all create a multidimensional tasting experience. A testament to Dom Pérignon's heritage, this collaborative marvel stimulates all senses, alike David Lynch's cinematic masterpieces.
9. Collection Krug 1937 & 1928: A Collector's Ultimate Pride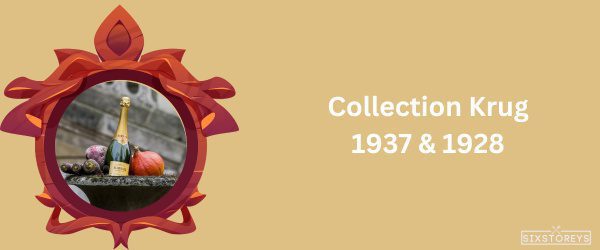 For wine connoisseurs and collectors, Krug Collection 1937 and 1928 embody the ultimate champagne prestige. These collections, signed by Henri and Rémi Krug respectively, tell stories unlike any other. These supreme wines can set you back €14,777 and €18,700, respectively. However, the price reflects their reputation as one of the best-aged Champagnes in the world.
These Krug's champagnes offer an unparalleled taste of complexity, maturity, and elegance, maturing beautifully in the cellars through the years. Each bottle showcases a kaleidoscope of flavors and aromas, from ripe fruits, candied citrus, and toasted notes to surprising hints of menthol and eucalyptus - a gargantuan profile that pushes the bounds of taste sensations. The Krug Collections are a testament to how beautifully champagne can age, every sip tingles with elegance, charisma, and complexity. These bottles are undeniably the ultimate pride of any wine collector.
10. Shipwrecked Vintage Champagnes: Unearthed Treasures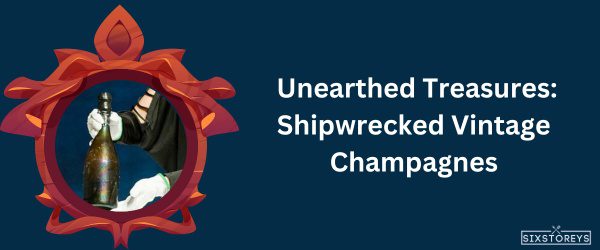 Earning a special place in the world of rare and luxurious champagnes are the unusual and exciting finds of shipwrecked bottles. The unforgettable find of shipwrecked Juglar vintage from around 1820 and bottles from Veuve Clicquot circa 1841 are both priced at a staggering €24,000 and €30,000 respectively.
But why do these long-lost, submerged bottles command such astronomical prices? It's all about the improbable journey they've made - lying hidden and preserved under controlled conditions at the bottom of the sea, they offer wine aficionados a unique peek into the vinous past. Each sip of these champagnes promises an experience akin to time travel, transporting you back to an era long gone, with the flavors and nuances of the time intact as if suspended in the sparkling wine itself.
11. Rosé Dom Pérignon Gold Edition of 1996: A Statement of Affluence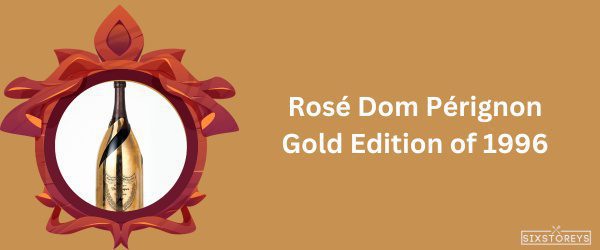 Next up on our extravagant journey is champagne for those who don't like to settle for any less than the gold standard. Literally. Rosé Dom Pérignon Gold Edition of 1996 boasting a price tag of a whopping €41,159 per 8 liters, justifies every bit of its ostentatious presentation with unrivaled quality and a taste that can be best described as celestial.
A seductive blend of Chardonnay and Pinot Noir, it offers a palate layered with an intoxicating mix of red fruit and spices that crescendos into a captivatingly complex finish. Presented in a regal, handcrafted gold-plated bottle, it is an actual gold standard for luxury champagnes and a tangible toast to affluence.
12. Champagne Brut Goût de Diamant: The Million-Dollar Extravagance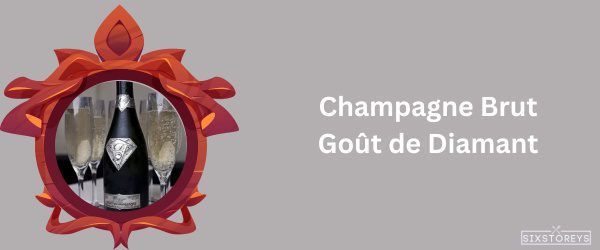 Capping our list of the most expensive champagne brands is Champagne Brut Goût de Diamant, affectionately known as the 'Taste of Diamond'. Encased in a bottle that is as stunning as the champagne itself, it carries a stratospheric price tag of €1,5 million.
It isn't just the blend of Grand Cru Chardonnay, Pinot Noir, and Pinot Meunier, which gives this champagne its unique taste and floral bouquet that we are talking about. Its dazzling bottle includes a deep-cut logo, while the exquisite tag features a single, flawless deep-cut Swarovski crystal at the center, to achieve unmatched brilliance and the most opulent champagne experience of all time!
Also Read: Best Peach Liquors
How Are These Expensive Champagne Brands Made?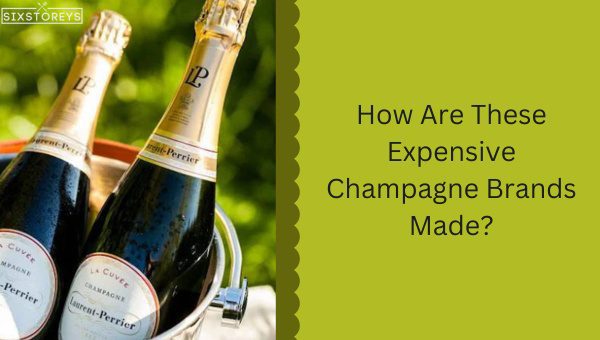 Crafting a bottle of exquisite champagne is not just a process. It's an art. From the moment the grapes are handpicked to the second the cork is popped, every drop is a tale of dedication, meticulous precision, and time-honored tradition.
Each of these prestigious champagne brands follows the traditional 'méthode Champenoise', a rigorous process that begins with a careful harvest of grapes vine by vine. To retain the ideal acidity, this harvesting usually takes place early in the morning.
Once harvested, the grapes are gently pressed to extract the juice while minimizing contact with the skins to maintain the delicate color and character of the champagne. This juice, the cuvée, then undergoes a primary fermentation, converting sugar into alcohol and producing what's known as the 'base wine.'
After the base wine is prepared, it's tasted and carefully blended. This step, known as the assemblage, aims to build a harmonious balance between the individual wines that can include different grape varieties, vineyards, and even vintages.
The final touch is the second fermentation. This critical stage is what creates the effervescence that champagne is famous for. The blended wine is bottled, and a mix of yeast and sugar, the 'liqueur de tirage,', is added to trigger another round of fermentation.
The bottles are then stored en tirage in a cool, dark place, where the fermentation residues are gradually riddled or shifted, to the bottleneck. The brilliance of these luxury brands lies in the extended aging periods they allow for, enhancing complexity and depth of flavor. The Magic? Well, that is best experienced in a glass!
How to Properly Taste and Appreciate Expensive Champagne?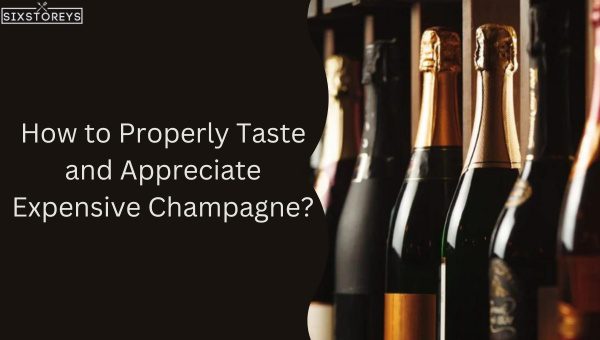 If you've stretched your budget to buy extravagant champagne, you would want to know how to properly appreciate and savor every drop. Here are a few tips:
Choose The Right Glass: Skip the traditional, wide-rimmed coupe. Opt for a white wine glass or a flute. These shapes better concentrate the aromas and allow the bubbles to rise spectacularly.
Chill, Don't Freeze: The ideal serving temperature for champagne is around 45-48°F (7-9°C). Too cold and you risk muting the flavors; too warm and the taste is altered.
Observe The Pour: A proper pour fills the glass only about one-third. This space lets the aroma express itself.
Take A Good Look: Before tasting, admire the champagne's appearance. Observe its color, consistency, and the trail of bubbles, known as the bead.
Nose it: Inhale deeply to catch the fragrance and aroma characteristics. A good champagne will have a complex, mesmerizing nose that promises everything from fruits, flowers, nuts, to brioche!
Taste: Take a sip. Let it linger in your mouth before swallowing, and try to distinguish the flavors. Are they balanced? Which ones are more pronounced? A truly expensive champagne brand will offer a unique tasting experience, harmoniously unfolding various taste sensations on your palate.
Appreciate The Aftertaste: High-quality champagne has a long, pleasant aftertaste. If the taste lingers, it's a sign of a good-quality bottle.
Remember, the best way to truly appreciate an expensive champagne brand is to take your time. Never rush through a champagne tasting. Sip slowly, savor each moment, and let the luxurious indulgence take over your senses!
How to Pair Expensive Champagne with Food?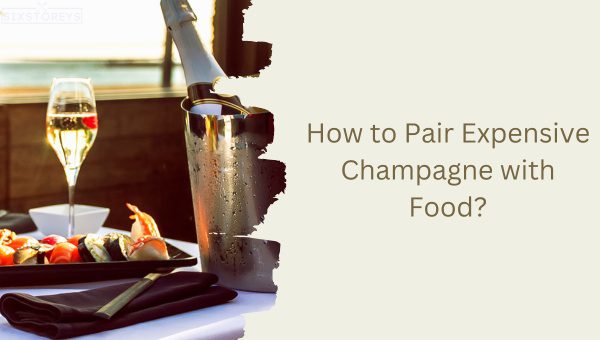 Pairing food with your Prestigious bubbly can elevate your dining experience to an entirely new level of luxury. But where do you begin? Here's a guide to help you match your expensive champagne with gastronomic indulgences.
Types of Champagne
From Brut Nature to Demi-Sec, and everything in between, each style of champagne offers a unique flavor profile. Understanding the different types is crucial to create a perfect match. Here are some of the most common categories:
Brut Nature: Very dry, less than 3 grams of sugar per liter.
Extra Brut: Also very dry, typically between 0-6 grams of sugar per liter.
Brut: Dry, and the most common type of champagne for food pairing. It has less than 12 grams of sugar per liter.
Extra Dry: Despite the name, this category is slightly sweeter than Brut, with 12-17 grams of sugar per liter.
Sec: Moderately sweet, typically between 17-32 grams of sugar per liter.
Demi-Sec: Sweet, usually between 32-50 grams of sugar per liter.
A Match Made in Heaven: Champagne and Food Pairings
The high acidity and carbonation in expensive champagne brands make them exceptionally food-friendly. Let's delve into some sublime combinations that you can conjure up.
Seafood and Champagne
Seafood dishes, especially those involving mollusks and crustaceans, pair delightfully with champagne. The effervescence of the drink marries exquisitely with the delicate flavors of oysters, clams, scallops, and lobster. For instance, a bottle of the well-structured Krug or Louis Roederer Cristal Brut can accentuate the taste of a rich seafood platter.
Meats and Couture Bubbly
Unassuming as it may seem, fried chicken and brut champagne can create an unexpected yet fabulous pairing! The brut's acidity cuts through the fattiness of the meat, refreshing your palate for the next bite. Think of pairing it with a bottle of Dom Perignon or Bollinger.
Truffles and Opulent Champagne
Truffles, owing to their earthy and potent flavor, could be a match made in heaven for a vintage champagne, like the Boërl & Kroff Magnum 1996. The truffle's musky depth complements the complex and mature character of an aged champagne beautifully.
Desserts and Sweet Champagne
For those with a sweet tooth, desserts and demi-sec champagne prove to be an enticing combination. Chocolate-based or fruit desserts strike a delectable balance with a slightly sweet, well-rounded demi-sec, like the Moët & Chandon Imperial Vintage 1946.
The trick to successful champagne and food pairing lies in the balance. You want neither the drink nor the food to overpower the other. And remember, the best pairing in the world is the one that you love, regardless of what connoisseurs might suggest. So pop open your favorite bottle and let your taste buds guide you to an unforgettable gourmet journey!
Also Read: Best Red Blend Wines
Frequently Asked Questions
What is the most expensive champagne brand in the world?
Currently, the most expensive champagne in the world is the "Goût de Diamants, Taste of Diamonds," with a staggering price tag of 1.2 million pounds.
What makes champagne so expensive?
Several factors drive the high cost of champagne. This includes the time-intensive winemaking process, aging requirements, high-quality grape varietals, handpicked harvests, and the prestige associated with the brand.
Why do people invest in expensive champagnes?
Much like collectible art or vintage wine, expensive champagnes can appreciate in value over time. Collectors often view them as investments that can yield substantial returns in the future.
How do I store expensive champagne?
Expensive champagne should be stored upright in a cool, dark place with consistent temperature and humidity. This helps maintain the quality and taste of the champagne.
How can I tell if it's worth buying an expensive brand of champagne?
Researching the brand's history, reputation, and reviews can help determine worth. Personal preference also plays a role. If you enjoy the taste and can afford the indulgence, the investment could be worth it.
How should I serve expensive champagne?
It's best served cold, between 43-48 degrees Fahrenheit. Pour the champagne gently down the side of the glass to preserve the bubbles and flavors.
Is all expensive champagne bubbly?
Yes, all champagne is sparkling wine, but not all sparkling wine is champagne. The bubbles, or mousse, are a result of the secondary fermentation process unique to traditional champagne production.
Can I pair expensive champagne with food?
Certainly! Champagne pairs perfectly with a variety of foods. For instance, brut champagne complements fatty, salty items, while sweeter champagnes pair well with desserts.
Conclusion
The allure of the world's most expensive champagne brands is undeniably multifaceted. From the centuries-old prestige, these bottles carry to the enchanting journey of their painstaking creation, every aspect of these luxurious bubblies embodies elegance and exclusivity. While the prices may seem extravagant, each sip of these heritage-rich champagnes offers more than just gustatory pleasure.
It's an immersive experience that transports you through history, craftsmanship, and an unadulterated love for winemaking. And that, dear connoisseurs, is an indulgence well worth investing in. So, the next time you raise a glass, may it be filled not just with fine champagne but with the unparalleled legacy and richness these brands represent. Cheers to the high life!
Beverage Explorer and Tastemaker 🍻🥃🍷 Aman's quest for liquid delights knows no limits. From hoppy brews to aged spirits, he uncovers the tales behind each sip. His eloquent descriptions and accessible insights make every drink an adventure worth raising a glass to.