24 Best Wines With Lasagna in 2023 [Cheers to Good Taste]
Updated On: September 20, 2023
Pairing the perfect wine with a delightful dish is an art that enhances the culinary experience to an exceptional level. When it comes to the rich, hearty Italian classic lasagna, this pairing becomes a delightful exploration of flavors, textures, and aromas. This article will journey through the best wine options to savor with lasagna, from smooth reds that highlight the robustness of meat sauces to crisp whites that complement creamy layers of cheese.
So, whether you're enjoying a cozy dinner at home or hosting a lavish party, elevate your next lasagna feast with our top picks for the best wines with lasagna that promise a perfect edge and exquisite expansion of flavors. All are chosen based on my personal experiences and adventurous palate, ready to guide you towards a singularly satisfying dining experience. So, let's get ready to un(wine)d!
Also Read: Best Red Wines at Costco
24 Best Wines With Lasagna in 2023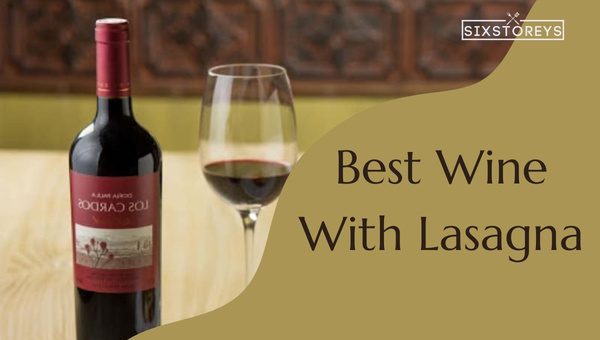 Immerse in a culinary voyage as you discover the 24 best wines to pair with lasagna. This list consists of an elegantly curated assortment, each promising to intensify the pleasure of enjoying this much-loved Italian classic. Trust me, there's nothing quite like a perfect pairing to make your lasagna experience simply unforgettable!
1. Grenache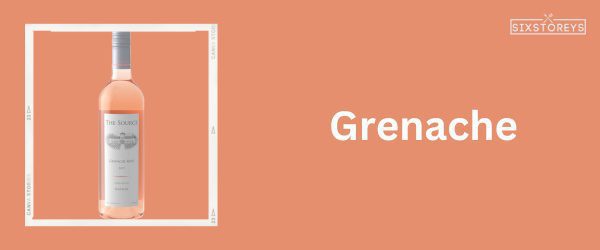 There's something profoundly captivating about the Grenache grape, from which some of the world's most delightful wines are crafted. This grape variety has a Spanish origin, but it is equally popular in French vineyards, particularly in Rhône Valley. However, today, the Grenache has found a home in wine regions all around the world, demonstrating its adaptability and charm.
Grenache tends to produce wines that are high in alcohol, yet remarkably soft on the palate. It is often appreciated for its bright, fruit-forward taste profile, dominated by the flavors of ripe red fruits like strawberries, cherries, and raspberries. Along with these sweet, succulent notes, Grenache wines often express a certain spiciness, akin to white pepper or cinnamon, adding a unique twist to the tasting experience. The wine's flavor profile sometimes veers toward the more earthy side, offering intriguing hints of leather or tar.
Pairing Grenache with lasagna is a showstopper for many reasons. The high acidity of this wine, coupled with its fruit-forward profile and medium body, emphasizes the flavors of the tomato sauce and counters the richness of the cheese. Its spicy notes can also help to bring out any nuances in the lasagna's seasoning that might otherwise be missed. The balance that Grenache strikes between the earthiness of the lasagna and the acidity of the tomato sauce creates an outstanding dining experience.
What makes Grenache a favorable choice for lasagna is also its versatile nature. So whether you're serving up a meaty lasagna Bolognese, a veg-packed lasagna verdi, or even a seafood lasagna, there's a good chance Grenache wines will integrate their flavors seamlessly, making each bite all the more indulgent.
2. Arneis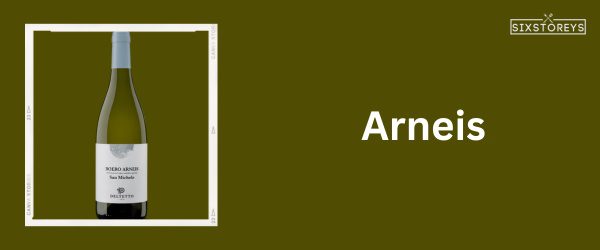 Cheekily known as the 'little rascal' in Piedmontese because of its reputation for being a notoriously difficult grape to grow, Arneis dances to its own rhythm in the northwest region of Italy and beyond. This white wine grape variety has a special place in my heart due to its unique flavor profile and versatility when it comes to food pairings.
Arneis is versatile, presenting a spectrum of aromatic tones that range dramatically depending on the age of the wine. Young Arneis wines greet your senses with vibrant citrus and floral notes, while more mature wines might surprise you with a touch of almond and pear. Often, this electric white wine finishes with a hint of savory bitterness that stays in your mouth, urging you to take another creamy bite of your lasagna.
Pairing Arneis with lasagna can be a real adventure for your palate. The blend of zesty, refreshing flavor profiles offered by Arneis meets up splendidly with the creamy, tangy tones in lasagna. It doesn't overpower the lasagna but, instead, lets its flavors shine. Whether it's a vegetable lasagna or a classic lasagna Bolognese, Arneis with its subtle nutty finish uplifts the zest and creates an intriguing melange in your mouth.
The drinkability, combined with its relatively low alcohol content, makes Arneis a great choice for a laid-back afternoon lazing around with a plate of lasagna. Its distinctness and comparability never fail to astonish me each time I pair it with lasagna.
3. Pinot Grigio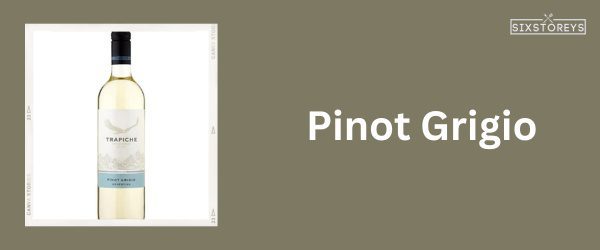 Pinot Grigio, a white wine grape variety with its origins in France, is something of a star in the wine world. Having had the pleasure to sip different Pinot Grigio wines from around the globe, I can say that they range from crisp and light-bodied to more full-bodied and lush, much like their red counterparts.
The moment Pinot Grigio touches your lips, it's akin to taking a bite out of fresh green apples or pears. Some even carry a slight floral undertone. Its zingy and often citrusy tones give it a unique charm that can be irresistible when paired with the right kind of food.
When you choose to match your lasagna with Pinot Grigio, you're in for a delightful culinary experience. The light, zingy and citric acidity of the wine cuts through the richness of lasagna brilliantly, allowing you to enjoy each flavor layer to its fullest. The wine's acidity beautifully highlights the lasagna's flavors and its light body makes it a refreshing partner to a creamy, cheesy lasagna.
Whether you're enjoying a made-from-scratch lasagna with fresh ingredients or an extravagant truffle oil-drizzled lasagna, Pinot Grigio will make the whole dining experience a flavorful joyride. I often find that a chilled glass of Pinot Grigio is all my homemade lasagna needs to shine.
4. Merlot: Medium Bodied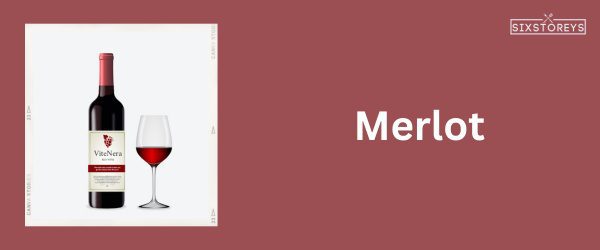 Merlot, a popular red wine variety, is loved universally for its smooth, balanced, and easy-to-drink profile. Known for being softer, rounder, and more fruit-forward than its typical blending partner, Cabernet Sauvignon, Merlot has been a comforting presence on dinner tables for decades.
When you swirl a glass of Merlot, your nose is greeted with a vibrant bouquet of black cherries, plums, and an underlying forest-like aroma. On the palate, a medium-bodied Merlot is rich, yet balanced. It's typically packed with ripe red and black fruit flavors, such as raspberry, black cherry, and cassis, supported by a sturdy backbone of tannins. What sets Merlot apart from other red wines is the presence of a slightly savory twist, which ranges from hints of mushrooms to a smoky, tobacco finish, depending on the ripeness of the grapes.
Pairing a medium-bodied Merlot with conventional lasagna can be a real game-changer in terms of gastronomic pleasure. The soft plummy undertones of Merlot and its savory edge create a balanced taste palate, making each bite of your cheesy lasagna even more enjoyable. While the acidity of the tomato sauce in the lasagna is softened by the smoothness of the Merlot, the wine's mildly tannic nature also accentuates the rich, meaty flavors of the lasagna quite gloriously. It's safe to say that bringing together lasagna and medium-bodied Merlot can result in a harmony of tastes, where each element enhances the other quite naturally.
From a cozy, intimate dinner to a grand celebration, a bottle of medium-bodied Merlot with lasagna is bound to please the crowd in all its velvety textures and lush, fruity flavors.
5. Riesling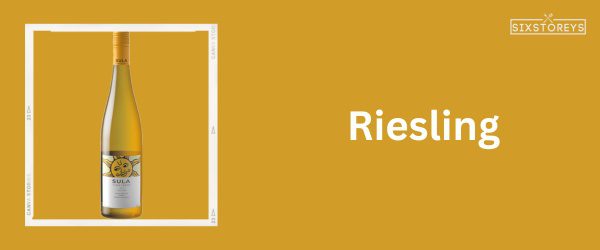 Riesling, synonymous with elegance and finesse, has forever been an epitome of balance when it comes to acidity and sweetness in white wines. The grape originates from Germany, but its reputation and appeal are global. Riesling carries a diverse flavor profile ranging from highly acidic and dry to sweet and aromatic, depending on where it's grown and how it's made — making this varietal an exciting one to explore.
A sip of Riesling invites a dance of flavors on your tongue — from granny smith apples to stone-fruit-like peaches and sometimes even a flinty mineral trace. Sweeter versions may even present a tropical note. This complexity makes Riesling a versatile food-pairing wine and a personal favorite.
Riesling's crisp acidity and innate sweetness create a finely tuned balance to counter the highly acidic tomato base and the rich cheese in lasagna. This intelligent juxtaposition of a slightly sweet, vibrant Riesling against a bowl of hot, tangy lasagna tantalizes your palate in a way few other pairings do.
I've found my treasure in taking a bite of lasagna, letting its rich flavor linger, and then following it up with sweet, full-bodied Riesling. It can genuinely be an irresistible combo! This pairing is a delightful example of how a well-thought-out wine-and-food combination can elevate a meal experience from standard to spectacular.
6. Sangiovese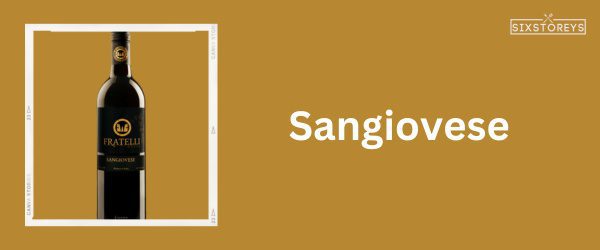 Stepping into Tuscany once more, we find ourselves marveling at the charm and widespread love Sangiovese enjoys in the world of wine. The versatility of Sangiovese makes it an exciting choice for a wide assortment of dishes, with lasagna featuring prominently in this mix.
Sangiovese carries a profile that is fruity, subtly earthy, and herbal with an excellent acidic backbone, its red cherry, plum, and raspberry notes playing host to unique hints of tomato leaf and dried herbs. This fantastic profile allows it to bring out the rustic flavors of a traditional meat lasagna beautifully.
While enjoying a well-seasoned lasagna, a glass of Sangiovese is, without a doubt, a promising choice that never fails to impress. Its lively acidity expertly manages the richness of the dish, creating a harmonious blend of flavors that has bestowed many memorable culinary moments for me!
7. Cabernet Sauvignon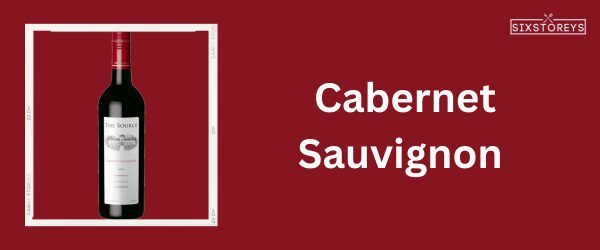 Have you ever bitten into a succulent, well-cooked steak paired with an assertive glass of Cabernet Sauvignon? If you have, then you know that this mighty red wine is the perfect partner for robustly flavored dishes. The full-bodied Cabernet Sauvignon marries seamlessly with a hearty lasagna, adding an unparalleled touch of sophistication to your dining experience.
With its rich texture and profound aromatic complexity, a glass of Cabernet Sauvignon can easily stand up to a lasagna laden with robust flavors. The strong tannins, infused with notes of black cherry, blackcurrant, and cedar, beautifully complement the red meat in lasagna, while maintaining a balanced acidity. When I sit down to a serving of lasagna, there's no better accompaniment than a glass of Cabernet Sauvignon to enhance each savory mouthful.
8. Pinot Noir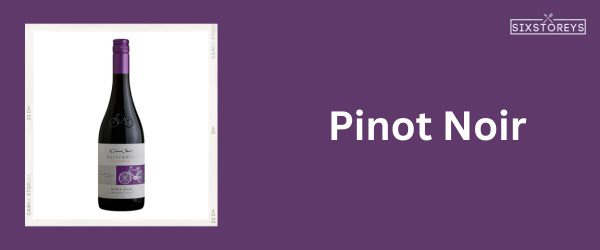 Ah, the popular Pinot Noir, a wine esteemed for its delicate balance of fruitiness and earthiness. This graceful red wine has always been my favorite for its sophisticated blend of flavors and the lightness that elegantly uplifts any dish, including the rich flavors of lasagna.
Pinot Noir, with its light, medium body and soft tannins, offers a nice counterbalance to the weighty texture of the lasagna. The wine's earthy tones and bold cherry, raspberry, and strawberry notes beautifully mirror the lasagna's flavors, particularly if it includes mushrooms or truffles. And its acidity is just light enough to cut through the richness and refresh the palate, rather than overwhelm the lasagna's natural flavor profile.
9. Valpolicella Classico / Rosso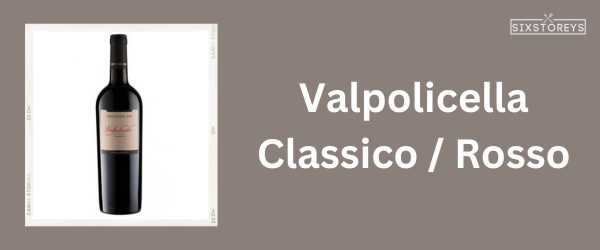 Nested securely in the northeastern region of Veneto, Italy, Valpolicella is a gem in the world of Italian wines. I adore Valpolicella's variations, Classico and Rosso, for their remarkable wine profiles and their ability to pair expertly with a variety of foods.
Valpolicella Classico is well reputed for its vibrant fruitiness. The succulent notes of cherry and blackberry, enlivened with a touch of almond, form the body of this lovely red. Paired with lasagna, Classico adds another dimension that masterfully balances the hearty richness of the dish.
If your lasagna is topped with a rich meat sauce that yearns for something robust to uplift its flavor, consider the Valpolicella Rosso. The slightly bitter taste of Rosso, laced with firm tannins, anchors the sweetness of the tomato sauce in lasagna. As you bite into a forkful of lasagna, followed by a sip of the Rosso, you'll find the wine's lively acidity cleans up the indulgent taste, setting up a refreshing finale. I find Rosso's ability to balance and elevate a dish of lasagna, astonishing.
10. Chianti Classico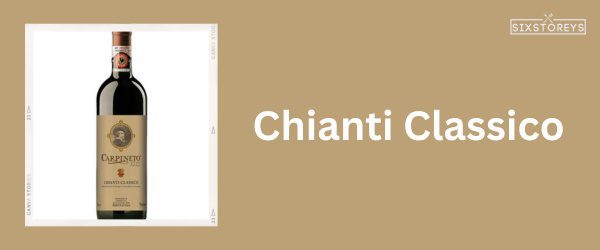 The joy of pairing an Italian classic with an Italian classic! Chianti Classico has its humble beginnings in the heartland of Tuscany, and it does incredibly well when paired with various traditional Italian dishes, including lasagna.
Chianti Classico has a distinct uniqueness in terms of its flavor and structure. The star player in Chianti Classico is the Sangiovese grape, the backbone of many excellent Italian red wines. Chianti Classico brings forward tart cherry and plum flavors, a subtle spice kick, and an appealing tannic bite that can hold robust dishes like lasagna well within its aromatic embrace.
What makes Chianti Classico a fantastic wine with lasagna lies in its ability to beautifully counteract and balance the dish's richness with its high acidity. So, every time I have someone over for lasagna night, you can bet Chianti Classico will find its way to the dinner table!
11. Soave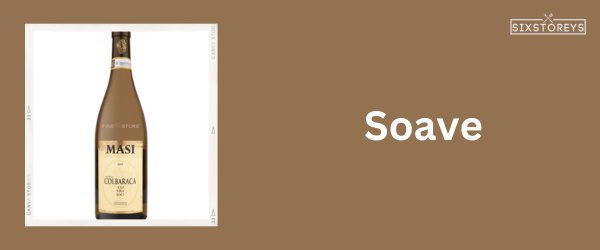 For some diners, white wine might not be the first choice when pairing with a tomato and cheese-based dish like lasagna. However, I can't help but recommend you try Soave at least once with your next serving of this delicious Italian treat.
This Italian white wine, known for its vibrant fruity flavor and a hint of sweetness, uniquely complements the savory, rich flavors of lasagna. Soave typically offers crisp apple and pear flavors that add a nice zing to each bite of the creamy cheese-filled lasagna. The wine's fresh acidity and light body beautifully cut through the lasagna's pronounced richness, adding a refreshing twist to your meal. Each time I enjoy this pairing, I'm pleasantly surprised by the delightful interplay of flavors.
12. Rosso Conero DOC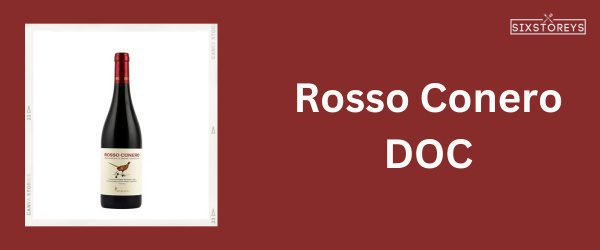 Exploration and experimentation with different wines often lead you to some delightful and unconventional pairing combinations. For me, Rosso Conero DOC was a pleasant surprise. This relatively unknown red wine from Italy struck just the right chord with lasagna, enhancing its rich earthy flavors.
Rosso Conero DOC, a beautifully robust wine known for its cherry-like fruitiness and rounded herbal accents, brings an enchanting contrast to the table. It works best with lasagnas that are topped with umami-filled ingredients like mushrooms and truffle oil. In my experience, Rosso Conero DOC effortlessly balances these flavors while bringing forward its characteristic juicy berry flavors with a subtle herbaceous twist. A truly promising and unique companion to lasagna, one that I urge you to explore!
Also Read: Best Moscato Wines
13. Bellavista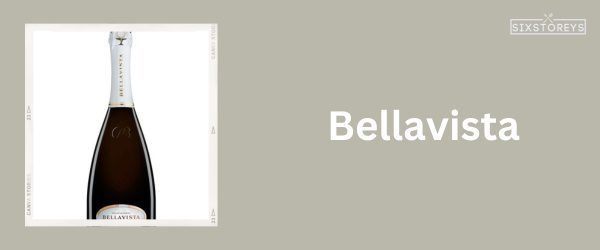 Pairing a sparkling wine with a dish like a lasagna seemed like a bold experiment at first, but I was blown away by the delightful pairing that Bellavista and lasagna made. A bottle of Bellavista's bubbling goodness alongside a piece of mouthwatering lasagna adds a new dimension to your dining experience.
Bellavista, known for its delicate flavor and lightness, forms a beautiful foil for the robustness of lasagna. Its gentle sparkling bubbles seem to freshen up those weighty, creamy bites of lasagna, and its gentle sweetness balances the tang of the tomato base beautifully. The combination of cheese-soaked lasagna and a glass of Bellavista creates a truly harmonious blend on the tongue that leaves you craving more after each bite.
14. Barbera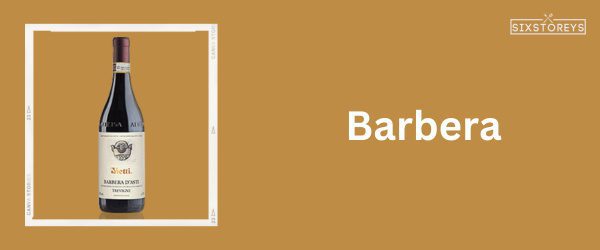 Next in my dining adventures is the Italian native red grape variety - Barbera. Barbera is a wine that inherently seems like it was born to be paired with a hearty dish like lasagna. This is a variety known for its refreshing acidity and delightful flavors of dark cherries and fresh red fruit.
When Barbera meets lasagna, there's a harmonious symphony of flavors to savor. The high acidity and medium tannins of Barbera balance the richness of the lasagna. It has a juicy character that beautifully marries with the lasagna's bold flavors, while its rich fruit tones add depth to the sauce, taking your dish to new tantalizing heights. In my book, for a time-tested, pairing you can count on, Barbera and lasagna is a classic, quintessentially Italian matchup.
15. Vermentino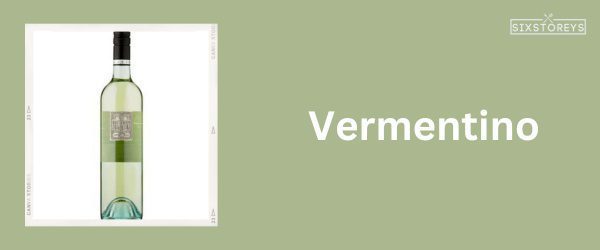 Experience an unexpected delight as you indulge in your favorite lasagna paired with a bottle of Vermentino. This high-acid white wine brings a refreshing citrusy zing to this robust dish, with its clean, bright flavors acting as a palate cleanser in between creamy, cheesy bites of lasagna.
During my own dining escapades, I've found that Vermentino pairs incredibly well with a rich seafood lasagna. Its mineral-driven profile, complemented by vibrant citrus and green apple notes, counters the richness of the cream-based sauce effectively. When you take a bite of the lasagna followed by a sip of Vermentino, the flavors dance together in an intriguing culinary ballet. It's definitely an unconventional match, but one which I have found to be quite a palate-pleaser.
16. Chianti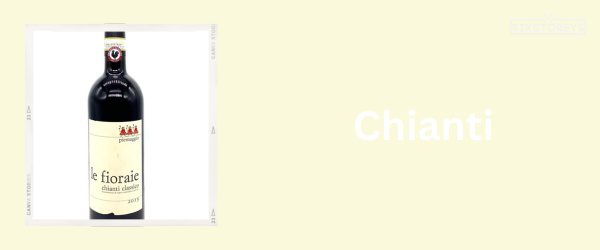 No list of wine pairings for lasagnas would be complete without mentioning Chianti, a standard Italian table wine. Known for its moderate body, high acidity, and medium tannin level, Chianti proves to be a pragmatic and delightful partner for a regular lasagna evening.
Its robust tart cherry, red plum, and clove flavors couple perfectly with the rich tomato sauce. On my own culinary journey, I've found that the zingy acidity of Chianti cuts through the layers of cheese - a mouthful of lasagna paired with a sip of Chianti is an experience that gleams with the richness of tradition and comfort. Truly, for a practice deeply rooted in Italian culinary culture, reaching for Chianti as your wine companion for lasagna is a tried and true option.
17. Nero d'Avola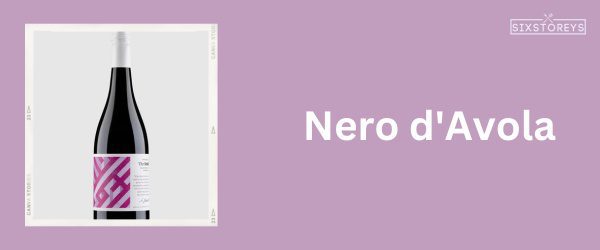 My adventure in wine pairing led me to the shores of Sicily and its most important red wine grape, the Nero d'Avola. Pairing this varietal with lasagna brought Sicily's vineyards to my dining table in the most delightful way.
Nero d'Avola's unique fruity flavor, sprinkled with hints of tobacco and cocoa, brings out the savouriness of the meat filling. The savory complexities of the lasagna cut through the wine's dark fruitiness, resulting in a union of flavors that is purely indulgent. Whenever I wish to add that extra touch of luxuriance to my lasagna meal, I turn towards a Nero d'Avola, whose depth and richness never disappoint.
18. Aglianico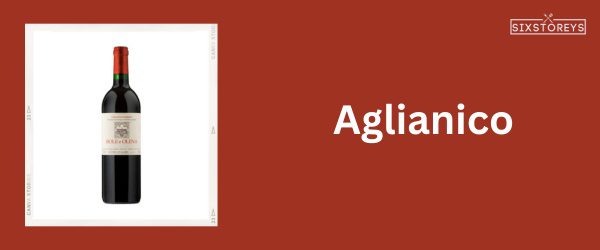 Among all the wines I've tried with lasagna, Aglianico stands out as an intriguing experience. Originating from southern Italy, Aglianico is a full-bodied red wine known for its flavor profiles of black fruit, leather, and unique mineral earthiness. In my personal experience, Aglianico with its rich, hearty, and bold profile is the ultimate companion for a meaty lasagna.
While savoring a spoonful of luxurious lasagna, the last thing one wants is a wine that shrinks back or dims the dish's vibrant flavors. Aglianico does just the opposite - its flavors assert themselves in every sip, complementing the lasagna's savouriness. The richness of the wine and the notes of ripe blackberries, black cherries, and a kick of spices lend a certain level of depth to the overall taste. If you are in search of a wine that can elevate the intensity of every bite, Aglianico might just be your answer.
19. Sauvignon Blanc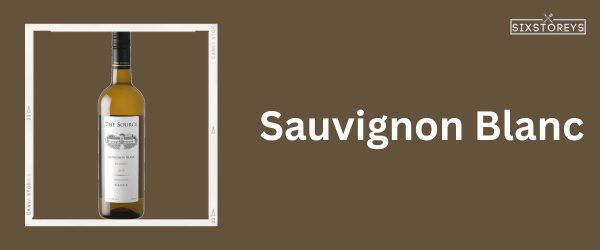 Challenging traditional pairing norms, I ventured to explore white wine and lasagna pairing and found a clear winner - Sauvignon Blanc. Known for its exotic, robust flavors and zesty acidity, Sauvignon Blanc brings much-needed freshness to the rich, cheesy lasagna, especially ones loaded with vegetables or seafood.
Its crisp sensations on the palate, with typical flavors of green apple, passion fruit, and sometimes mild herbaceous notes, add an appealing brightness to the meal. Paired with a white lasagna loaded with vegetables and béchamel sauce, Sauvignon Blanc makes an exceptional companion. It might be a non-traditional pairing, but in my journey, it has brought forth an attractive contrast and balance that is definitely worth trying.
20. Zinfandel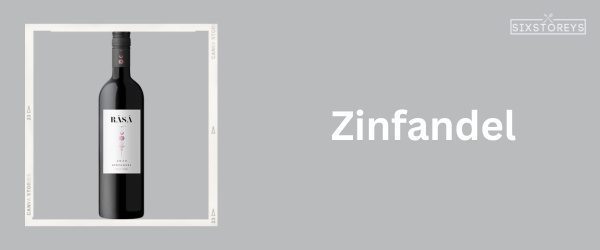 There is something undoubtedly satisfying about pairing a classic lasagna with a robust, ripe Zinfandel. The typically high alcohol content and full body of Zinfandel wines can stand up to the strong and hearty flavors of a meat-filled lasagna, creating a delightful fusion of flavors.
From my own experiences, Zinfandel works particularly well with a spicy or savory sauce, its deep, fruit-forward notes of blackberry, cherry, and plum blending with the darker, more robust elements of the lasagna. The bold structure of the wine, coupled with its generous fruitiness is a sure way to highlight the meaty, full-bodied elements of your lasagna, giving you a deeply satisfying, resonating dining experience.
21. Primitivo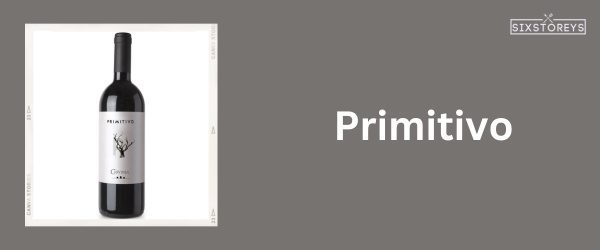 Primitivo, the Italian cousin of Zinfandel, offers a similarly bold and fruitful experience. Known for its sweet ripeness and generous body, Primitivo brings an incredible depth of flavor, which when paired with a hearty lasagna, provides a tastefully rewarding meal.
When I've indulged in this pairing, I've found that the ripe black fruit flavors in Primitivo harmonize with the red meat in the lasagna, each bite revealing a new depth of enjoyment. Especially delightful with a meat-heavy lasagna, Primitivo's bold structure ensures that neither the wine nor the lasagna overpowers the other. Instead, this tantalizing combination complements each other, creating a union of flavors that feels utterly complete.
22. Dolcetto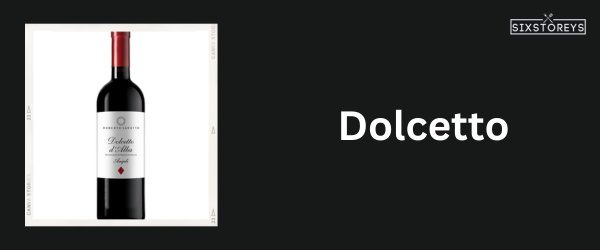 Moving onto lighter tones, let's make way for Dolcetto, a soft, yet genuinely charming wine from the Piedmont region of Italy. Low in acidity and slightly sweet, Dolcetto can provide a smooth complement to a rich, tangy lasagna.
Through various tastings of lasagna and Dolcetto, I've found that the wine's light body and moderate alcohol content form a delightful counterpoint to the heaviness of lasagna. Dolcetto, with its fruit-forward core of black cherry, licorice, and prune, balances the rich, tangy flavors of lasagna, making for a meal that is indulgent without feeling overwhelming. Whilst it might not command the same attention as its more forceful counterparts, Dolcetto adds a subtle sophistication and refinement that is truly an enchantment to experience.
23. Prosecco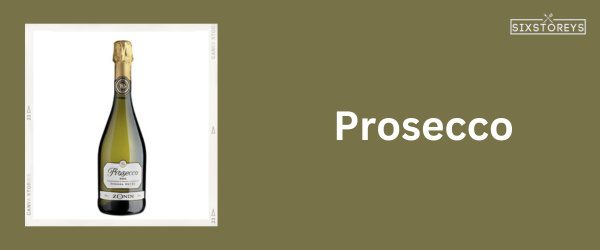 Now, let's garner our attention towards Prosecco. This is not a typical pairing, but if you're in a festive mood or looking for something exciting, Prosecco could be your pick. The lightly-bodied and vibrant Prosecco offers a delicious balance of sweetness and acidity that can delightfully cut through the richness of a heavy, cheesy lasagna.
In my experience, serving Prosecco with lasagna has been a source of great joy and satisfaction. The playful bubbles invigorate the palate, while the hints of green apple, honeydew, and cream in Prosecco complement the lasagna beautifully, adding a touch of luxury to the meal. Prosecco's gentle sweetness makes it an excellent choice to balance the tanginess of a tomato-based lasagna and its crisp acidity whisks away the richness, preparing your palate for the next hearty bite.
Pairing Prosecco with lasagna may seem like an unconventional choice, but it's a testament to Prosecco's versatility and an opportunity to create an unexpected yet harmonious fusion of flavors. So next time you make lasagna, don't shy away from popping a bottle of delightful Prosecco and make your meal a celebration of tastes.
24. Chablis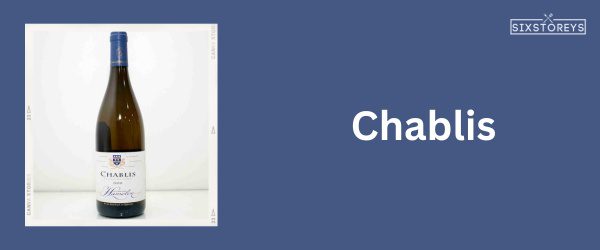 Last, but certainly not least, is the sophisticated and subtly oaky Chablis. A well-aged Chablis, with just the right touch of creaminess, can turn your lasagna feast into an upscale dining experience.
In my personal tastings, I've found that Chablis, a French creation, brings an enjoyable contrast to the hearty, Italian lasagna. Its crispness counters the cheesiness, while the wine's minerality deepens the savory qualities of the lasagna. Especially if you're serving a vegetable-loaded lasagna, Chablis, with its hints of green apple and lemon, can add the necessary lightness and freshening edge. It's a pairing that promises a delightful contrast, both indulgent and unexpectedly refreshing at the same time.
Also Read: Best Wines With Pasta
How to Choose the Perfect Wine for Your Lasagna Dish?
Choosing the perfect wine for your lasagna is about understanding the delicate chemistry of flavor profiles and balancing them to create a memorable dining experience.
Factors to Consider
Each lasagna dish carries unique character traits, with varying ingredients rendering distinct flavors. Consider these primary elements when choosing your wine:
The Base Sauce: A traditional red meat sauce calls for a robust, red wine like Cabernet Sauvignon, or Chianti. In contrast, a white creamy sauce may pair better with a vibrant white, such as Vermentino or Chablis.
Cheese: Differing types of cheese can drastically alter the taste profile of the dish. Mozzarella would pair well with a Grenache or Merlot, while ricotta could benefit from a crisp Pinot Grigio.
The Protein: If your lasagna highlights a particular protein, let that guide your wine choice. Beef or pork pairs well with bold, assertive red wines, while poultry or seafood may pair better with white wines or light-bodied reds.
Effect on Taste
Good wine can bring out subtle flavors in your lasagna that might otherwise go unnoticed. For instance, a Zinfandel might highlight the spices in a meaty lasagna, while a Riesling could balance out the acidity and creaminess of one with a white sauce base.
Why Pairing the Right Wine with Lasagna is Essential?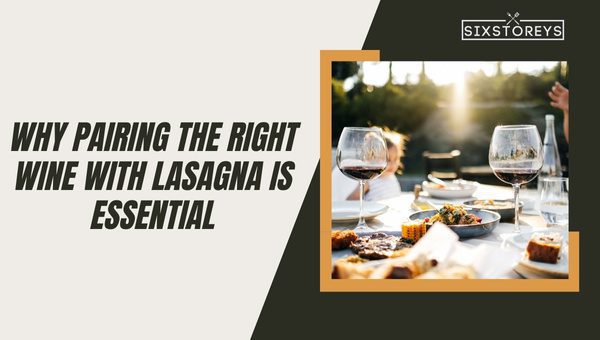 Artfully pairing wine with lasagna is important not only for heightening your dining experience but also for striking a pleasing balance in your meal.
Enhancing Meal Experience
The right wine pairing can profoundly enhance your overall meal experience. The interplay of flavors, aromas, and textures between the lasagna and wine can create a gastronomic delight that is much more than just consuming food and drink. It is an experience that engages all senses, rousing a heightened appreciation for the meal.
Complementing Flavors
The intrinsic chemistry of pairing the right wine with lasagna lies in complementing flavors. For example, the fat in the cheese and meat of lasagna would be well balanced by the robust acidity of a good Chianti Classico or Sangiovese, preventing the meal from feeling too heavy.
Remember, the end goal in pairing wine with lasagna is to find a balance where neither the wine nor the food overpowers the other, but rather they work in harmony to enhance the overall dining experience. On this splendid journey of food and wine pairing, don't be afraid to experiment and discover what combinations please your palate best.
Finding Your Match: How Different Wines Complement Different Types of Lasagna?
When it comes to pairing wines with lasagna, its type is key. The ingredients within lasagna and their respective flavors will guide the selection of the accompanying wine.
Meaty Lasagna
For robust, meat-filled lasagnas, red wines like Cabernet Sauvignon, Aglianico, or Nero d'Avola are a sublime choice. They complement the savory elements of the meat and stand up well to the richness of the lasagna.
Vegetarian and Cheese-Filled Lasagna
If you're indulging in a white lasagna loaded with vegetables and cheeses, a fresh Sauvignon Blanc or Vermentino would be a great match. These wines' herbal freshness and zesty flavors contrast impeccably with the rich, creamy lasagna.
Seafood Lasagna
In the case of a seafood lasagna, a light and refreshing white, such as Pinot Grigio or Arneis, would be the go-to choice. The wines' acidity and light, fruity flavors would elegantly contrast the richness of the seafood and cream-based sauce.
Remember that the perfect match ultimately depends on personal preference, so don't be afraid to experiment to find your favorite pairing!
The Art of Balancing Flavours: Why the Acidity of Wine Matters with Lasagna?
Wine brings a much-needed acidity that cleanses the palate and offsets hearty, high-fat foods like lasagna. For an optimal gastronomic experience, balancing the acidity of the wine with the richness of the lasagna is pivotal.
For instance, a lasagna rich in tomato sauce would resonate well with acidic wines like a Chianti Classico or Barbera. Their vibrant acidity uplifts the tangy tomato flavors, providing a pleasant balance.
In contrast, a creamy lasagna might pair well with wine that has a slight creaminess itself, along with a high acidity. A Chablis or Soave could capitalize on these characteristics, offering a refreshing contrast to the heaviness of the dish.
The critical point to remember here is that knowing the acidity level in both your wine and your lasagna can significantly help create a more harmonious dining experience, as it allows for a balance and complementarity of flavors.
How to Serve Your Wine and Lasagna for the Best Dining Experience?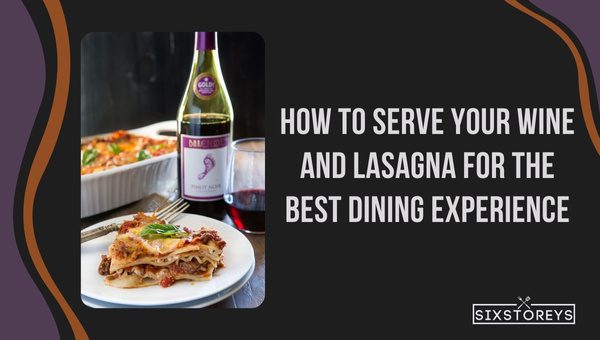 Serving your lasagna and wine correctly can have a significant effect on enhancing the flavors and the overall dining experience. Here are some recommendations:
Temperature Matters
Most red wines perform best around 60-65 degrees Fahrenheit, while white wines shine around 49-55 degrees. A cool (not cold) red wine can balance the richness of the lasagna without dominating the flavor, while a properly chilled white can provide a refreshing contrast.
The Order of Serving
If you're serving multiple wines, remember it's best to progress from light to dark. Begin with white wines like a Soave or Vermentino, before moving on to reds such as Primitivo or Valpolicella Classico.
Proper Glassware
Red wines benefit from larger, rounder glasses that allow more air to interact with the wine, releasing the aromas. White wines, on the other hand, are best served in smaller, narrower glasses to preserve their delicate aromas.
Food and Wine Timing
Make sure to time your wine pour just before serving the lasagna. The aromas of the wine can spark the appetite, and your guests get the full benefit of the wine and lasagna pair.
Exploring Varieties: Why Go Beyond the Traditional Wine Choices with Lasagna?
Exploring non-traditional wine options allows you to experience a range of different flavor profiles and harmonies. While it's an Italian tradition to have Chianti with lasagna, there are several other combinations you must try.
Explore Regional Specialties
There are several regional specialties that can offer incredibly rewarding pairings. Consider a Nero d'Avola from Sicily or an Aglianico from Campania or Basilicata.
Venture Beyond Italy
Italian wines aren't the only ones that can enhance your lasagna feast. Broaden your wine horizons by trying a French Grenache, a German Riesling, or even a New Zealand Sauvignon Blanc. You'd be surprised at the variety and depth of flavors these wines can bring to your table.
Dare to Sparkle
Do not shy away from sparkling wines. They're not just for toasts! The bubbles can act as a perfect foil for rich, cheesy lasagna. Pop open a Prosecco or Bellavista and make your lasagna meal a festive affair.
Remember, the world of wine is vast and varied. So, take your time to explore different wines that can pair beautifully with the diverse flavors of lasagna. Each leap of faith can guide you toward a remarkable, delicious discovery.
Also Read: Best Semi Sweet Red Wines
Frequently Asked Questions
Why is Wine pairing important with Lasagna?
Wine pairing is essential to enhance the overall dining experience, particularly with a dish as flavorsome as lasagna. The right wine can highlight the subtle flavors in lasagna, balance the richness, and cleanse the palate between bites. It creates a harmonious interplay of flavors that can make your dinner more enjoyable.
Does the type of lasagna dictate the kind of wine I should choose?
Absolutely. If you're enjoying a meat-based lasagna loaded with spices, a robust, full-bodied red like Nero d'Avola or Primitivo can stand up to the powerful flavors. However, if your lasagna is based on seafood, a crisp and clean white like Sauvignon Blanc or Chablis could provide a splendid balance.
Can the origin of the wines influence the pairing?
Yes, the theory of 'what grows together, goes together' often holds true. If you're cooking a traditional Italian lasagna, consider an Italian wine like Barbera, Soave, or a Chianti Classico. However, don't be afraid to experiment beyond geographical origins!
Is it possible to pair white wines with lasagna?
While red wines often take center stage with lasagna, white wines can make for satisfying pairings with certain types of lasagna. A dry, high-acid white like Pinot Grigio makes a delectable pairing with seafood or vegetable lasagna, while a white with a hint of sweetness, like Riesling, can contrast beautifully with spicy lasagna.
What about sparkling wines? Can they pair well with lasagna?
While unconventional, sparkling wine can indeed be a fantastic pairing with lasagna. Prosecco, with its sweet and fruity profile, cuts through the richness of lasagna beautifully. A sparkling wine, such as Bellavista, with its delicate bubbles, can provide a refreshing contrast to a heavy, creamy lasagna.
How do I serve wine with my lasagna for a dinner party?
Start by choosing a few different types of wine to cater to various palates, ensuring a proper balance between red, white, and possibly sparkling. Set the right serving temperature for each type (13-18°C for reds, 9-12°C for whites, 8-10°C for sparkling wines). Serve your guests in a thoughtful sequence, starting with lighter wines and concluding with heavier ones.
Are there any non-traditional wine choices that might go well with lasagna?
For those who love to venture off the beaten track, consider wines like a zesty Vermentino or even a smooth Pinot Noir. Another adventurous choice could be Rosso Conero DOC, an Italian wine with a fruity profile and herbal notes. You could also experiment with Bellavista, a sparkling wine that brings a refreshing contrast to your lasagna dish.
Conclusion
And there you have it - a feast of flavors to indulge your palate. Choosing the right wine to savor with lasagna can truly transform your dining experience, elevating it to culinary heights that will linger in your memory. Whether you're planning a hearty dinner at home, hosting a grand feast, or just quietly relishing some scrumptious lasagna on your own, these expert recommendations will no doubt bring a touch of gourmet to your wine and dine adventures.
Remember, the best pairings are often found in the most delightful experimentation. This list is intended as a starting point in your culinary exploration. So raise a toast to good food, fantastic wine, and the joy of discovering the harmony they can create together. Cheers to the perfect pairing of lasagna and wine!
Beverage Explorer and Tastemaker 🍻🥃🍷 Aman's quest for liquid delights knows no limits. From hoppy brews to aged spirits, he uncovers the tales behind each sip. His eloquent descriptions and accessible insights make every drink an adventure worth raising a glass to.