23 Best Smoky Mezcal Brands of 2023 [Taste the Brilliance]
Updated On: September 3, 2023
Mezcal has been captivating the taste buds of connoisseurs for centuries, and there's never been a better time to explore its rich, smoky flavors. This mystical and alluring spirit has been steadily gaining popularity in recent years, with a variety of brands and expressions taking the spotlight. From age-old traditions to modern, innovative methods, the world of mezcal is as fascinating as it is delicious.
In this blog post, we'll be delving into the realm of the best smoky mezcals, highlighting the distinct characteristics and unique flavors that make these artisanal spirits truly unforgettable. Whether you're a seasoned fan looking to expand your mezcal collection or a curious newcomer eager to get acquainted, this selection of smoky mezcals will surely spark your interest and awaken your senses.
Also Read: Best Applebee's Drinks
23 Best Smoky Mezcal Brands: A Curated List of 2023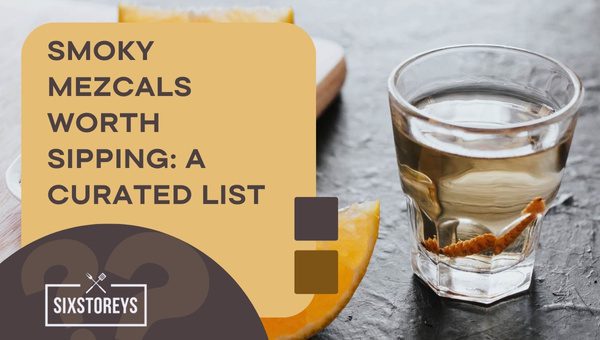 Delve into the enchanting world of smoky mezcals with this selection of exquisite and complex spirits. Each mezcal on this curated list stands out for its unique flavor profile, ensuring a delightful, smoky experience. Without further ado, let's explore these remarkable mezcals:
1. Mezcal Rey Campero Espadín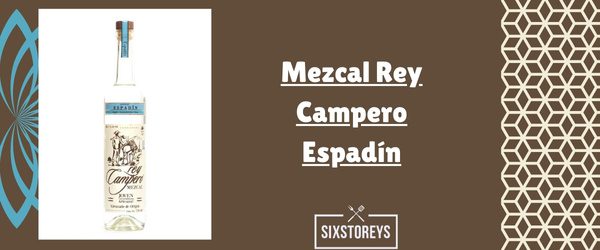 Rich and full-bodied, Mezcal Rey Campero Espadín is an exceptional example of traditional, artisanal mezcal. Produced in the lush valleys of Oaxaca, this spirit combines delicate floral notes with a distinct earthiness and a lingering finish. Notably, Mezcal Rey Campero Espadín utilizes agave that is harvested after 10 to 12 years, resulting in a vibrant and robust flavor. This mezcal's balanced smokiness and elegant complexity offer a remarkable taste that is sure to impress.
2. Del Maguey Vida Mezcal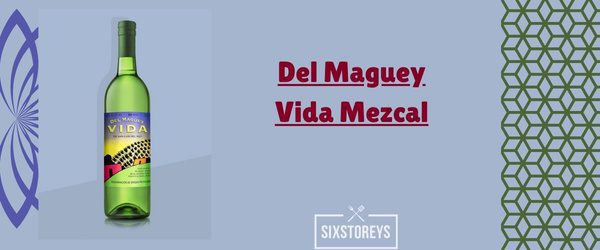 Del Maguey Vida Mezcal is an approachable and versatile choice for those dipping their toes into mezcal territory. Handcrafted by skilled mezcaleros in the remote villages of Oaxaca, Vida features an enchanting blend of fruit and honey flavors, underscored by a soft smoky essence. With its moderate price point and enjoyable taste, Del Maguey Vida Mezcal is the perfect option for both sipping and mixing in cocktails.
3. Del Maguey Chichicapa Mezcal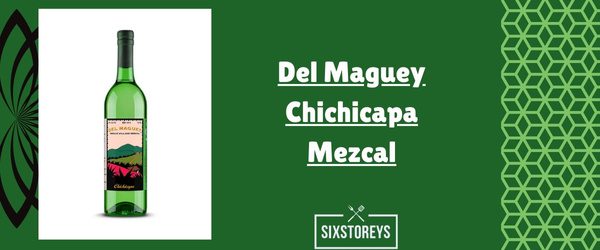 With its complex and fruity flavors, Del Maguey Chichicapa Mezcal stands out as a connoisseur's delight. Produced in the small village of Chichicapa, this single-village mezcal is made from 100% Espadín agave, offering a harmonious blend of citrus, tropical fruit, and a light smokiness. It's inviting aroma and smooth finish make it an excellent sipping mezcal that can elevate any tasting experience.
4. Doña Vega Espadín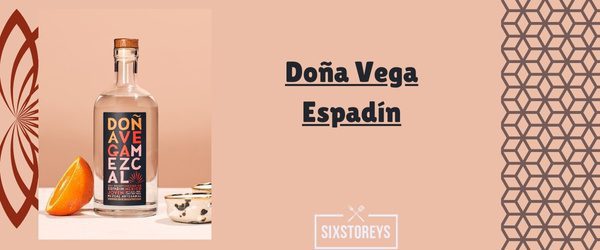 For a balanced, smooth, and smoky ride, consider Doña Vega Espadín. This mezcal captivates drinkers with a delicate balance of smoke, spice, and fruit. Crafted in the heart of Oaxaca, it begins with sweet notes of tropical fruit and finishes with a distinct earthiness that leaves a lasting impression. Its approachable heat makes it an excellent choice for those looking to appreciate smoky mezcal without feeling overwhelmed.
5. Ilegal Mezcal Anejo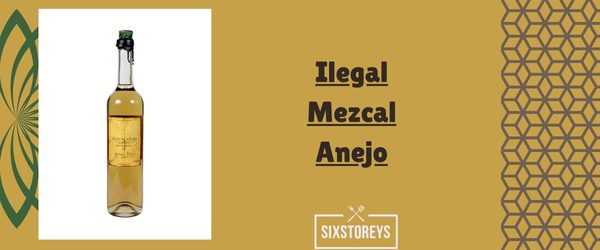 Seductive in its sweetness and smokiness, Ilegal Mezcal Anejo leaves an indelible mark on the palate. Aged for a minimum of 12 months in American oak barrels, this mezcal presents an enchanting fusion of caramel, vanilla, and tobacco notes that dance with the earthy, smoky flavor of roasted agave. Its long, satisfying finish makes it a treasure among mezcal enthusiasts.
6. Clase Azul Mezcal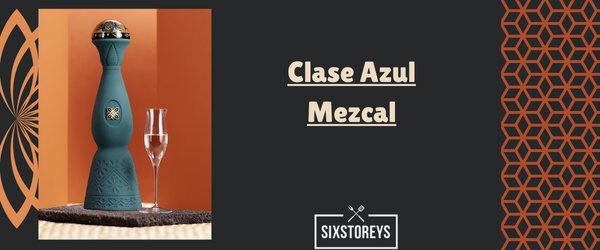 Aside from its stunning ceramic bottle, Clase Azul Mezcal stands out for its refined taste and signature smoky essence. Made from Cenizo agave, this mezcal hails from the arid landscapes of Durango, Mexico. Its complex flavor profile includes hints of fruit, cacao, and almond, which blend harmoniously with the smoky notes for an all-around exceptional sipping experience. Perfect for special occasions or gift to a fellow mezcal aficionado.
7. Mezcal Vago Elote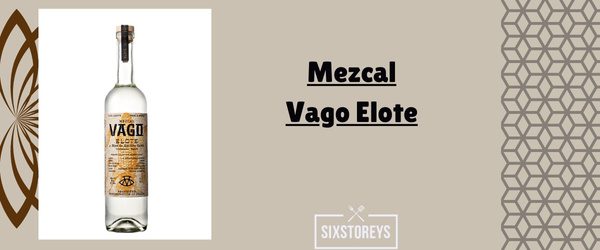 The Mezcal Vago Elote offers a one-of-a-kind take on traditional mezcal with the unique integration of roasted corn. It's crafted by mezcalero Aquilino García López who roasts the corn along with the agave, resulting in a delightful, sweet corn aroma that seeps into the mezcal. Its earthiness is harmoniously complemented by the smoky and nutty notes. If you're looking to explore outside the realm of more conventional mezcals, Vago Elote is an intriguing choice that makes for excellent conversation over a glass!
8. Fidencio Pechuga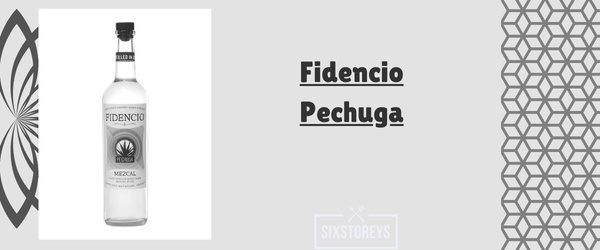 Fidencio Pechuga is a handcrafted mezcal that pays tribute to the age-old tradition of Pechuga distillation. This spirit presents a tapestry of flavors and aromas that result from the delicate inclusion of spices like cinnamon, cloves, and tamarind, as well as fruits like apples and bananas during the distillation process. The suspended turkey breast imparts a subtle yet distinct savory touch to the mezcal, bringing balance and harmony to the final product.
Tasting Notes: Fidencio Pechuga leads with a soft and enticing nose, revealing hints of spice and fruit that intertwine with the classic smoky essence of mezcal. On the palate, this spirit is both smooth and complex, beautifully showcasing the signature flavors of cooked agave, spicy cinnamon, and tropical fruits. The finish is long and satisfying, culminating in a delicate dance of sweet, savory, and smoky elements.
9. Del Maguey Pechuga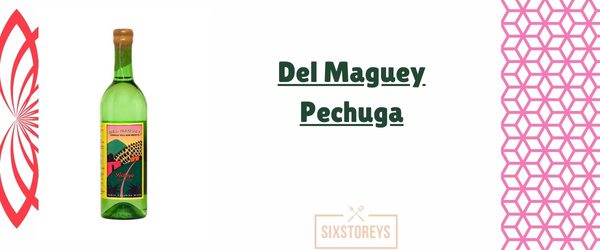 Del Maguey Pechuga is a highly sought-after limited edition mezcal that showcases the brand's dedication to preserving ancestral production methods. Produced using a labor-intensive process, Del Maguey Pechuga begins its journey with the double distillation of their Minero mezcal. During the third distillation, a blend of wild fruits, nuts, and spices is added, followed by a free-range chicken breast which is hung above the still.
Tasting Notes: Aromatically, Del Maguey Pechuga brims with layers of ripe fruit, warm spices, and an underlying smoky presence. Each sip reveals a complex and rich flavor profile, where nuances of tropical fruits like pineapple and plantain mingle with hints of cinnamon and almonds. The savory quality imparted by the suspended chicken breast ties the experience together, making Del Maguey Pechuga a truly remarkable mezcal.
Also Read: Best Trader Joe's Teas
10. Banhez Pechuga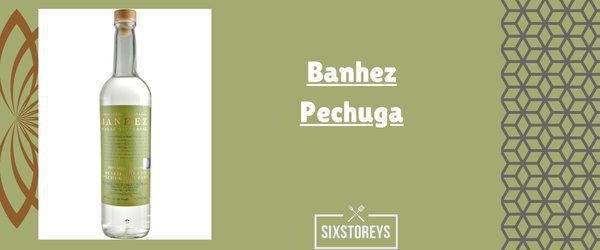 Banhez Pechuga celebrates the marriage of wild and cultivated agaves in a beautiful expression of Pechuga mezcal. Featuring a blend of 90% Espadín and 10% Tepeztate agave, this unique spirit undergoes a triple distillation process. The third distillation incorporates native fruits like guava, pineapple, and banana, as well as almonds, cloves, and anise, and a locally-raised organic turkey breast.
Tasting Notes: The nose of Banhez Pechuga is an intricate bouquet of fruit and spice, underscored by the warm and earthy notes of traditional mezcal. The palate delivers a symphony of flavors, with each sip revealing a harmonious blend of smoky agave, fragrant spices, and ripe fruit. The finish is smooth and lingering, leaving a delightful aftertaste of sweet and savory nuances that make Banhez Pechuga an unforgettable experience.
11. Alipus San Juan del Rio Mezcal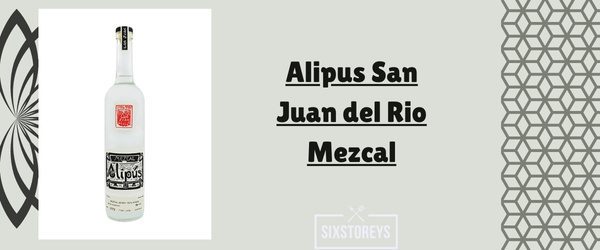 Alipus is a brand that prides itself on promoting traditional mezcal production through collaborations with local mezcaleros. Their San Juan del Rio Mezcal has a uniquely floral and delicate flavor profile, with light citrus notes complementing its smokiness.
This mezcal strikes a perfect balance between complexity and approachability, thanks to its careful distillation process using copper alembic stills. The agaves are sourced from a village with mineral-rich soil, adding a distinct character to the San Juan del Rio Mezcal. It's an ideal choice for those seeking a memorable addition to their mezcal collection.
12. Bozal Mezcal Ensamble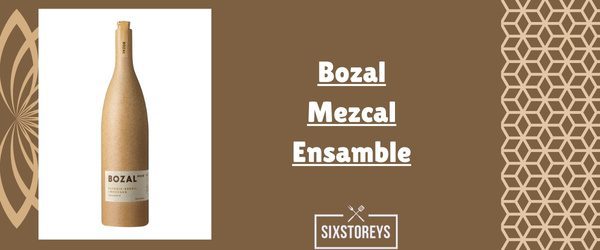 Bozal Mezcal Ensamble is a remarkable blend crafted from three different agave species, showcasing the biodiversity inherent to Mezcal's production. These agave varieties – Espadín, Barril, and Mexicano – come together to create a layered and deliciously complex concoction.
A testament to the passionate artisans behind the brand, this mezcal stands out with its unmistakable earthy profile, laced with sweetness and traces of dark chocolate. The bottle's unique design, featuring a ceramic bozal (or muzzle), embodies the wild spirit of mezcal and pays homage to Mexican craftsmanship.
13. Mezcales De Leyendas Guerrero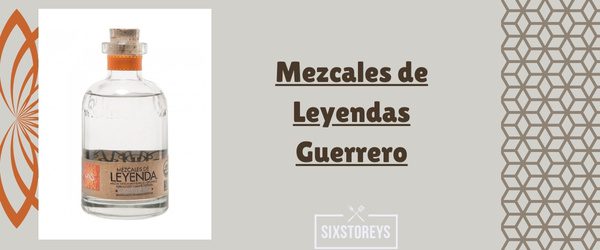 Each expression from Mezcales de Leyendas represents a different Mexican state, highlighting the diverse flavors that arise from varying landscapes and production techniques. Their Guerrero offering stands as a testament to fine craftsmanship, marrying sustainable traditions with an unparalleled taste experience.
Crafted by Maestro Mezcalero Don Anastasio, this mezcal is made from the wild cupreata agave, reflecting the vibrant biodiversity of the region. With its superb, harmonious balance of fruity, earthy, and smoky notes, Guerrero is simply a must-try for mezcal enthusiasts
14. Neta Espadín Mezcal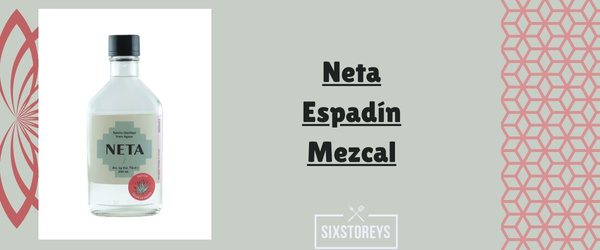 The Neta Espadín Mezcal is an extraordinary spirit that captures the essence of authentic Oaxacan tradition, bringing to life the culture and flavors of its origin. This mezcal is produced by a family-owned palenque, honoring generations of mezcal-making expertise.
Each step in the production process is carefully executed to ensure that the mezcal's rich, earthy, and smoky characteristics shine through. On the palate, you'll experience a full-bodied yet smooth journey, with hints of sweet caramel and ripe fruits. It's the perfect representation of Oaxacan heritage in a bottle.
15. Casamigos Joven Mezcal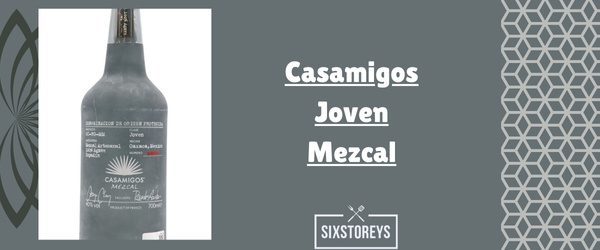 Casamigos, co-founded by George Clooney, is a well-known tequila brand, but their recent foray into the mezcal market has proven to be equally impressive. The Casamigos Joven Mezcal is an excellent expression of the smoky spirit, made from 100% Espadín agave, and hailing from the region of Santiago Matatlán, Oaxaca. Ensuring top quality, this mezcal is produced in a traditional method, using a tahona to crush the agave and slow-roasting it in earthen pits.
The result is an uncomplicated yet enticing profile, with a delightful blend of sweet and smoke on the palate. You'll find notes of green apple, citrus, and black pepper, all brought together by a deep undercurrent of mesquite smoke. Given the meticulous production process, Casamigos Joven Mezcal is extremely smooth and highly enjoyable - no wonder it's backed by one of Hollywood's finest.
16. Pelotón De La Muerte Espadin Mezcal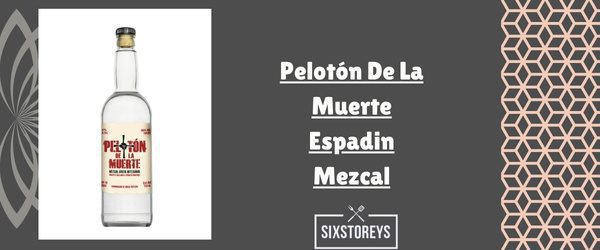 Pelotón De La Muerte, or "Brigade of Death," stands out for its delightfully dangerous character and the striking artwork on the label. On the brand's creative team is Steve Gorrow, an acclaimed designer responsible for the bold and captivating aesthetic of Ed Hardy.
The Pelotón De La Muerte Mezcal is made from hand-harvested Espadín agave, cooked in an underground stone oven, and double-distilled in copper pots. Sip this mezcal, and experience the perfect harmony of sweetness, smoke, and spice. With flavors of cooked agave, tropical fruit, curry, and a subtle hint of cinnamon, this mezcal will keep you captivated until the very last drop. The juxtaposition of its fierce appearance and elegant taste makes it the ultimate addition to any mezcal connoisseur's collection or the perfect conversation starter at parties.
17. Mezcal Amarás Espadín Joven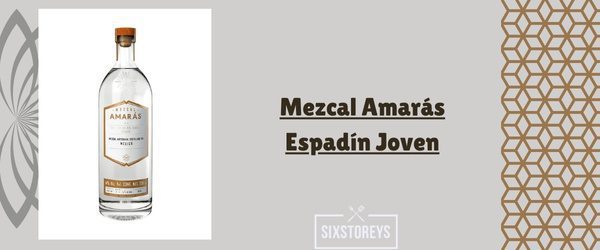 Get ready for heart-warming sensations with Mezcal Amarás. This celebrity-backed brand is the brainchild of actors Diego Luna and Gael García Bernal, who wanted to create a mezcal that encompassed their passion for their Mexican roots.
With the Mezcal Amarás Espadín Joven, you're in for a sensory treat. Made from 100% cultivated Espadín agave, the mezcal offers an enticing balance of sweetness and smoke. Enjoy the rich palate of agave, caramelized pineapple, and dark chocolate, lightly wrapped in a deliciously smoky blanket. Not only does this mezcal deliver on taste, but it also boasts a sustainable and social project. The brand focuses on the reforestation of agave and supports the preservation of traditional Mexican culture and local communities involved in mezcal production. So you can savor its unparalleled flavors while knowing it's a force for good.
18. Montelobos Mezcal Joven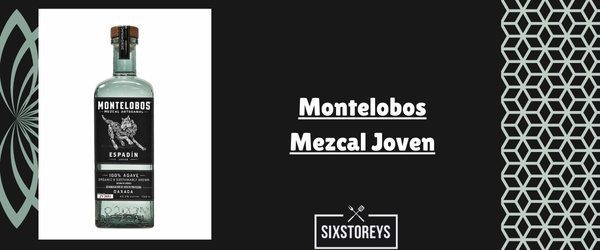 Montelobos Mezcal Joven is the brainchild of biologist and distiller Iván Saldaña, who has applied his scientific expertise to the art of mezcal making. This well-balanced mezcal features a harmonious symphony of sweet, fruity, and smoky flavors derived from cultivated Espadín agave. With its meticulously crafted, eco-friendly production process, Montelobos challenges traditional mezcal conventions while honoring the spirit's essence. This mezcal's approachable, modern character makes it a fantastic choice for both sipping neat and mixing into cocktails.
19. Corte Vetusto Mezcal
An award-winning, ancestral mezcal crafted by fourth-generation maestro mezcalero Juan Carlos Gonzalez Diaz, Corte Vetusto Mezcal honors traditional techniques while pushing the flavor profile to new heights. This bold, earthy, and robust mezcal showcases a medley of charred oak, tobacco, and dark chocolate that waltzes with notes of dried fruit and citrus. With its excellent balance between smoky, spicy, and sweet nuances, Corte Vetusto is a prime example of a modern mezcal that bridges the gap between the time-honored art of mezcal making and contemporary refinement.
20. Creyente Mezcal Joven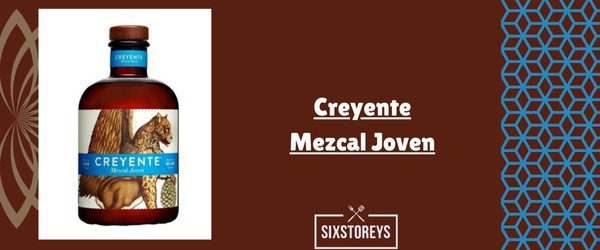 The brainchild of master distillers Pedro Hernández and Mijail Zarate, Creyente Mezcal Joven is a smooth blend of two types of mezcal that showcases the spirit's versatility in mixed cocktails. Utilizing Espadín agave from the Tlacolula and Yautepec regions, this joven mezcal combines the distinct flavors of each region, from Tlacolula's gentle smokiness to Yautepec's alluring sweetness and pronounced minerality. A marriage of cutting-edge creativity and artisanal craftsmanship, Creyente Mezcal Joven challenges traditional ideas and invites connoisseurs to revel in new mezcal experiences.
21. Sombra Mezcal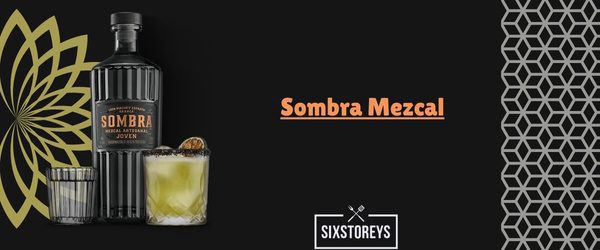 Sombra Mezcal prides itself on standing out from the crowd while emphasizing sustainability and environmental responsibility. This eco-friendly, adventurous spirit is crafted from Espadín agave, double-distilled, and bottled with a unique, modern twist. Brimming with character, Sombra Mezcal flaunts an appealing combination of bold, fruity notes accompanied by a persistent, tantalizing smokiness. It's perfectly suited for those in search of a mezcal that not only delivers exceptional taste but also supports conscious and eco-friendly practices in every step of the production process.
22. Mezcal Vago Tobala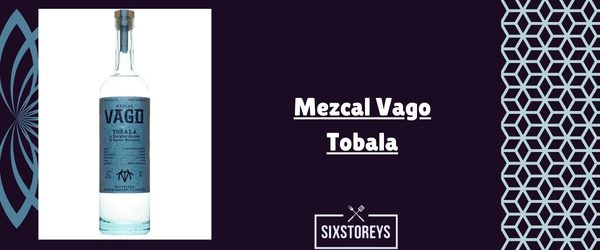 The Mezcal Vago Tobala is a rare and exquisite spirit, crafted from wild Tobala agave harvested in the Oaxacan hills. This delicate plant is known for its limited availability and the skill required to cultivate it. Each bottle of Mezcal Vago Tobala is a testament to the meticulous craftsmanship and tireless dedication of the master mezcalero. With an enticing aroma that blends floral notes, sweet fruit, and a subtle touch of earthiness, this mezcal will captivate your senses from the very first sip.
On the palate, you'll discover a robust yet well-balanced medley of flavors including caramel, cinnamon, and minerality. The mezcal's signature smokiness is present, but it doesn't overpower the more delicate notes. Its exceptional smoothness and refined character leave a long-lasting and memorable finish, making it an ideal choice for sipping straight or enjoying in a premium cocktail. The Mezcal Vago Tobala is a true gem among mezcal enthusiasts.
23. El Jolgorio Madrecuixe Mezcal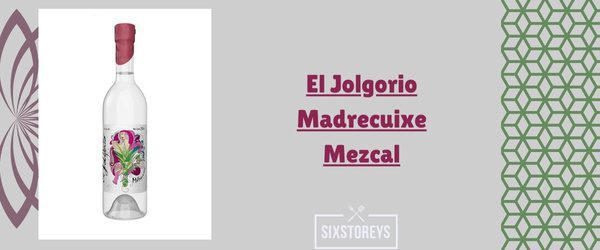 El Jolgorio Madrecuixe Mezcal showcases the essence of the rare Madrecuixe agave, a wild variety known for its elongated shape, low water content, and remarkable flavors. Carefully crafted by skilled mezcaleros following traditional Oaxacan methods, each bottle reflects a commitment to the rich heritage and cultural significance surrounding mezcal production.
Pouring a glass of El Jolgorio Madrecuixe Mezcal, you'll be greeted with an intoxicating aroma that combines green herbs, citrus notes, and hints of fresh tropical fruits. As you taste this mesmerizing spirit, you'll experience an explosion of flavors — from sweet agave to earthy minerals and a satisfying smoky undertone. This mezcal's bold and complex profile is further enhanced by its velvety mouthfeel and warm, lingering finish.
Also Read: Best Starbucks Refreshers
Tips for Enjoying Smoky Mezcals in 2023
Savoring smoky mezcals can be an amazing experience, but getting the most out of your mezcal journey requires a few helpful suggestions. Keep these tips in mind when enjoying the best smoky mezcals:
1. Select the proper glassware
Although you can technically use any glass to enjoy mezcal, opting for a veladora or copita glass can enhance the overall experience. These small, shallow glasses are designed to emphasize mezcal's unique aromas and make it easier to appreciate the complex flavors.
2. Taste mezcal correctly
To fully experience the nuances of a smoky mezcal, make sure to follow these simple steps:
Pour a small amount of mezcal into your glass.
Swirl the glass gently to release the aroma.
Bring the glass to your nose and inhale the inviting smoky scents.
Take a small sip and let it coast over your taste buds before swallowing.
Savor the finish and note the flavors that linger on your palate.
3. Pair with suitable foods
Mezcal can be a great accompaniment to various dishes, but it is important to find the right food pairing. Ideally, you should pair smoky mezcals with foods that complement, rather than overwhelm, their flavors. Some popular options include:
Chocolate and cacao-based desserts
Cured and smoked meats
Grilled or roasted vegetables
Mexican cuisine, such as tacos or mole
The Difference between Mezcal and Tequila: A Quick Overview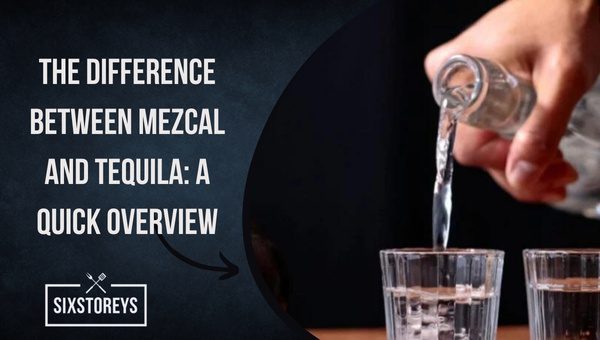 While both mezcal and tequila are made from the agave plant, there are several key differences between the two spirits. Let's take a look at a brief comparison of mezcal and tequila:
Production Methods and Regions
Mezcal is primarily produced in the state of Oaxaca, with a smaller number of distilleries in other regions. It is typically produced in small, artisanal batches using traditional methods, like roasting the agave in underground pits.
Tequila is produced exclusively in the Tequila region of Jalisco and a few surrounding areas. It is typically made on a larger scale and utilizes modern production methods, such as steaming the agave in industrial ovens.
Types of Agave
Mezcal can be made from a variety of agave species, including Espadín, Tobalá, and others. This diversity results in a wide range of flavors and aromas.
Tequila is exclusively made from the blue Weber agave, which limits its flavor profile to a narrower range.
Flavor Profiles
Mezcal is known for its characteristic smoky flavor, which is a result of roasting the agave heart in an underground pit. Its diverse flavors can range from fruity and floral to earthy and spicy.
Tequila possesses a generally lighter, more crisp taste. It may exhibit some sweetness or herbal characteristics, but it typically lacks the smoky depth of mezcal.
While both mezcal and tequila originate from agave, there are several distinctions in production methods, regions, agave types, and flavors that set them apart. Smoky mezcal's unique qualities make it a must-try experience for any spirits enthusiast.
The Art of Mezcal Making: An Insight into the Process
The process of making mezcal is not only intricate but also steeped in tradition. Let's explore the various stages of mezcal production that contribute to its exceptional taste and complexity.
Agave Harvest and Cooking
Mezcal begins with the agave plant, which is native to Mexico. Agave comes in numerous varieties, each lending a unique flavor profile to the mezcal it produces. Harvesting of the heart, or piña, generally takes place after the plant reaches maturity, which can take anywhere from 7 to 30 years, depending on the variety.
After harvesting, the piñas are cooked in earthen pits lined with volcanic stones and filled with wood and charcoal. This process, which can take several days, imparts the distinct smoky flavor that characterizes mezcal.
Fermentation and Distillation
Once cooked, the piña is then crushed, traditionally using a stone wheel pulled by a horse or a mule, to extract the juice and fibers (known as bagazo). This mixture is placed in open-air wooden or stone vats where natural yeasts from the environment trigger fermentation. Fermentation occurs over the course of several days, turning the sugar content into alcohol.
Following fermentation, the bagazo and the fermented liquid are distilled in copper or clay pot stills. Mezcal is typically distilled twice to achieve the desired alcohol concentration and clarity. The distillate is finally collected and may undergo additional aging processes.
Aging and Bottling Mezcal
Depending on the producer's preference, mezcal can either be bottled immediately, making it a joven (young) mezcal, or aged in glass, clay, or wooden barrels for a few months to several years. Aging imparts additional flavors from the barrels, resulting in reposado (rested) or añejo (aged) categories of mezcal.
The Future of Mezcal: Industry Trends and Innovations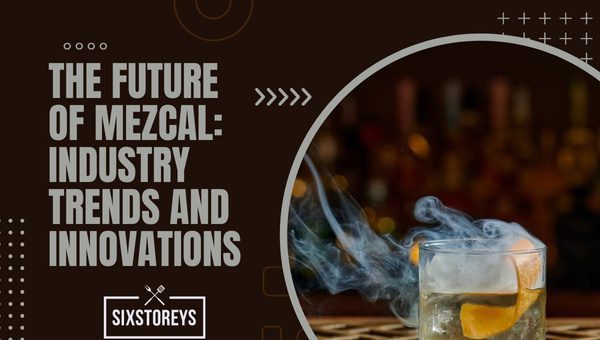 As mezcal's popularity continues to soar, the industry witnesses new trends and innovations that are shaping the future of this cherished spirit.
Unique Infusions and Finishes: Mezcal producers are beginning to experiment with unconventional flavors in their products. Examples include chocolate, coffee, and fruit infusions, which offer new taste experiences for mezcal enthusiasts.
Technology in Mezcal Production: While traditional methods will always hold a special place in mezcal-making, some producers are employing modern technologies to improve quality, efficiency, and sustainability. Examples include adopting solar-powered equipment and using innovative machinery in the fermentation and distillation processes.
Crossover with Other Spirits and Culinary Experiences: The mezcal industry is seeing a growing trend of collaborations that bridge the gap between its time-honored spirit and other realms. Exciting ventures include mezcal and wine hybrids, culinary pairings, and explorations with other regional Mexican spirits.
Transparency and Education: To further enhance the mezcal experience, producers are putting more emphasis on transparently sharing their process, ingredients, and agave varieties. This movement allows consumers to better understand and appreciate the complexities of their favorite spirit.
As we look towards the future, the world of mezcal will continue to evolve and reveal novel possibilities. By embracing innovation while honoring tradition, this age-old spirit will continue to charm drinkers well into the future.
Also Read: Best White Claw Flavors
Frequently Asked Questions
What is mezcal and how is it different from tequila?
Mezcal is a distilled spirit made from agave plants, primarily produced in Oaxaca, Mexico. Tequila is a type of mezcal made specifically from blue agave and is produced in the Tequila region. Both spirits have different production methods and flavor profiles, with mezcal being known for its distinct smoky flavors.
What causes the smoky flavor in mezcal?
Mezcal's smoky flavor comes from the traditional production process, where the agave hearts, or piñas, are cooked in underground, wood-fired pits. The smoke from the fire imparts the unique smoky taste into the agave, which is then carried through to the finished spirit.
Can smoky mezcals be used in cocktails?
Absolutely! Smoky mezcals make an excellent base for numerous cocktails, adding depth and complexity to classic drinks like Margaritas, Negronis, and Old-Fashioneds. The smoky flavor also pairs well with fresh citrus, fruits, and herbs.
How should I consume smoky mezcal?
To fully appreciate the flavors of smoky mezcal, it's best to sip it slowly at room temperature. You can pour mezcal into a small glass, such as a copita or a Glencairn whiskey glass, and take small sips while exploring the aroma and taste.
Can I cook with smoky mezcal?
Yes, smoky mezcal can be used in various culinary applications, such as marinades, sauces, and even desserts. Its smokiness can bring a unique depth of flavor to dishes, enhancing the overall taste.
How can I pick the right smoky mezcal for me?
To find the best smoky mezcal for your taste buds, consider factors like the level of smokiness, agave variety, and production methods. Trying different brands and expressions will help you discover your personal preferences and zero in on the smoky mezcal that best suits your palate.
Is mezcal always smoky?
While most mezcals have a degree of smokiness, the intensity varies depending on factors like the type of agave, cooking process, and fermentation. Some mezcals may have a milder smoky flavor, while others will be more intense. There are also non-smoky mezcals made using modern cooking methods that don't involve fire.
Can I find smoky mezcal outside of Mexico?
Yes, smoky mezcal has grown in popularity worldwide, and you can now find it at many liquor stores, specialty retailers, and even online. Be sure to look for reputable brands and read reviews to ensure you're getting a quality smoky mezcal.
Conclusion
Embarking on the exploration of smoky mezcals is a rewarding and exhilarating journey for both the novice and the aficionado. With the diverse range of flavors, textures, and aromas offered by this enigmatic and enticing spirit, there is always something new to discover and appreciate. As you delve deeper into the world of mezcal, you will undoubtedly find expressions and brands that resonate with your personal taste and capture the essence of this captivating libation.
So, raise a glass to the alluring magic of smoky mezcals, and let your senses be transported through the storied history, rich culture, and masterful artistry that defines this extraordinary beverage. Cheers to your mezcal adventure!
Beverage Explorer and Tastemaker 🍻🥃🍷 Aman's quest for liquid delights knows no limits. From hoppy brews to aged spirits, he uncovers the tales behind each sip. His eloquent descriptions and accessible insights make every drink an adventure worth raising a glass to.