32 Best Whiskeys For Hot Toddy in 2023 [Fix Your Chills]
Updated On: September 13, 2023
For anyone who loves to savor a warming, soul-soothing cocktail on a cold winter's night, a perfectly mixed Hot Toddy can seem like heaven in a glass. While the ingredients of a Hot Toddy can vary according to individual taste, the choice of whiskey can significantly influence its taste profile and its power to drive the cold away. With an array of fantastic whiskey brands available, the question that often arises is, which is the "best whiskey for a Hot Toddy"? Whether you prefer your drink sweet and smooth, robust and spicy, or complex and smoky, there's a whiskey out there that will make your Hot Toddy hit the right note.
So, allow me to take you on my personal journey through my list of best whiskeys for hot toddy, adding a whole new dimension to your Hot Toddy experience. Be it a robust Wild Turkey 101 or a light Windsor Canadian, let's explore how different whiskies can turn a simple Hot Toddy into an extraordinary comfort drink.
Also Read: Best Whiskeys for Whiskey Sours
32 Best Whiskeys For Hot Toddy in 2023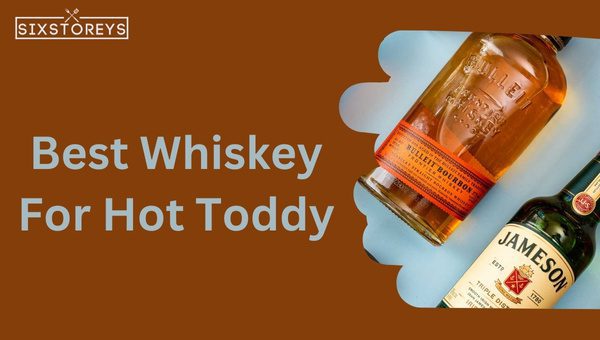 There's nothing more comforting than sipping on a warm, perfectly mixed Hot Toddy on a chilly day. The hero of this classic cocktail is undoubtedly the whiskey, and the choice of it can profoundly change your Toddy experience. So let's embark on an indulgent journey through the 32 best hot toddy whiskeys that promise to add a unique twist to your Hot Toddy and turn your cozy nights into a flavorful feast. Prepare to raise the bar of your Hot Toddy game!
1. Wild Turkey 101: Punchy, Warm, and Powerful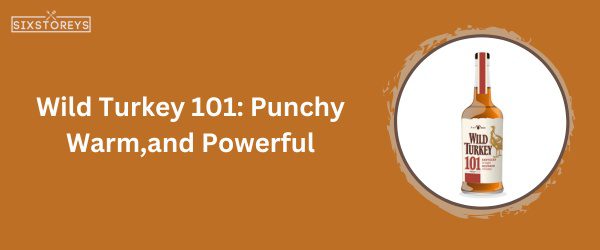 Welcome, whiskey lovers, to the world of Wild Turkey 101. Known for its bold flavors, this bourbon offers a heavy blow, unapologetically robust but remarkably smooth. Sitting in a higher alcohol content range of 50.5%, this robust whiskey is crafted with quality grains and, more importantly, patience. The distillers at Wild Turkey's aging process last longer, resulting in an impressively powerful whiskey.
Taking that first tantalizing sip of a Hot Toddy, made with Wild Turkey 101, is somewhat akin to getting on a roller coaster ride of flavors. The initial hit transmits a sound punch of alcohol; however, fear not, it quickly smoothens out, revealing a beautiful influence of rich caramel, sweet corn, and holiday spices. It's punchy yet smooth, making it a sensational foundation for a spirited Hot Toddy.
The higher proof of Wild Turkey 101 is particularly beneficial in a Hot Toddy, as it retains its flavor profile even when diluted with other ingredients, including honey, lemon, and hot water. It effortlessly breaks through the sweetness of honey, the tart tonalities of lemon, and the heat from the water, ensuring its warm, powerful presence is felt in each sip.
Merging the heartiness of Wild Turkey 101 with your Hot Toddy might not be for the faint-hearted. Still, it is undoubtedly an exciting path for those who take pleasure in a steady heat and assertive flavors in their cocktail. It looks, smells, and feels like a bourbon should, potent but not overpowering, with a character that's pure and uncomplicated, making it a stellar companion for your Hot Toddy on a cold night. Besides, the initial punch gives way to an inviting warmth that spreads slowly, making the experience remarkably comforting.
2. The Glenlivet 12: The Creamy and Fruity Note
Journeying from the punchy warmth of Wild Turkey 101, we now land in the rich, creamy pastures of The Glenlivet 12, a single malt with a heart that beats pure sophistication.
The Glenlivet 12, a flagship offering from the revered Speyside-based distillery, offers an experience that stands in stark contrast to robust bourbons like Wild Turkey 101. This scotch whiskey takes your senses on a more delicate ride, marrying silky textures with a beautiful flurry of fruity notes.
On the nose, it offers an inviting aroma of honey and orchard fruits, reserving a soft spot for ripened pears. This richness in bouquets sets an alluring stage for what's to come. When sipped neat, it offers delicate flavors of vanilla, bright summer fruits, and a comforting creaminess – an exquisite symphony on the palate. But it truly shines when it mingles with the ingredients of a Hot Toddy.
Adding The Glenlivet 12 to your Hot Toddy is like stirring a dollop of summer sunshine into your winter drink. The fruity character of the whiskey beautifully juxtaposes the warmth of the Hot Toddy. It dances gracefully with the other ingredients, swimming smoothly through the honey's natural sweetness, the bright squeeze of lemon, and the hot water's gentle heat. As a result, every sip of a Hot Toddy made with The Glenlivet 12 feels like a joyful waltz between summer and winter – warm, comforting, elegant, and immensely satisfying.
The Glenlivet 12 lends an air of sophistication to your Hot Toddy, giving this classic cocktail a more complex tone. It's like sipping on a glass of creamy, fruity comfort. It's about experiencing the joy of a warm embrace on a cold night, and the graceful transition of seasons, captured beautifully within your cup of Hot Toddy.
3. Angel's Envy Finished Rye: Magic In a Bottle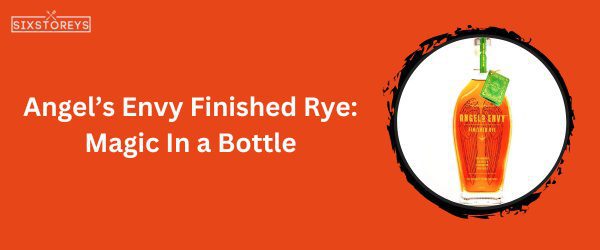 Angel's Envy Finished Rye is a whiskey that holds a kind of magic in its amber liquid and shares that magic with every Hot Toddy it infuses. This luxury rye whiskey made its entrance into the market with its forte of using extraordinary measures to perfect its whiskey, i.e., using Caribbean Rum Casks to finish its rye, leading to a sweet yet spicy base that is nothing short of pure enchantment.
In the world of whiskey, rye generally imparts a spicy undertone to the spirit. However, what makes Angel's Envy Finished Rye go beyond the ordinary is its distinct finishing process. The second maturation in rum casks cajoles the rye, softens its spicy undertone, and instills a murmuring sweetness into the whiskey. This provides an impressive backdrop for the spiciness, making it a whiskey that is both robust and elegant, seductive and fun.
Introducing Angel's Envy Finished Rye to your Hot Toddy ceremony is a guarantee for an unusual and exciting flavor experience. The rich complexity of this whiskey ties wonderfully together with the soothing sweetness of honey and the zesty flair of lemon in your toddy. Each sip becomes a sumptuous delicacy, bringing about a lovely balance between warm spices and soothing comfort. It's like draping a blanket around your shoulders while sitting near a crackling fireplace, offering warmth, comfort, and more than a hint of indulgence.
4. Bastille 1789 Whisky: Experience French Elegance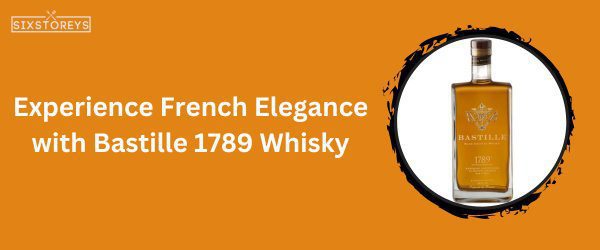 If you're looking to infuse a touch of fineness and nuances into your Hot Toddy, Bastille 1789, a French whiskey, might be what you're looking for. A blend of both malt and grain, this light whiskey carries with it the elegance of the French spirit, gently laying it down in your glass of Hot Toddy.
Bastille 1789's strength lies in its subtlety. This scotch-like whiskey carries the faintest hint of peat but offers layers of floral and citrus notes with every sip. It is light and approachable, as French whiskies tend to be, with a charm that feels elegant and sophisticated. The aging process in French oak casks imparts a distinct refinement to this whiskey, lending it an aura of fresh peaches and apricots.
Pouring Bastille 1789 into your Hot Toddy brings forth this comforting subtlety to the forefront. The gentle characteristics of this French whiskey come alive when swirled gently within a toddy, creating a delightfully warm drink that invites slow sipping. The whiskey's inherent hints of floral and citrus get enhanced by the addition of honey and lemon, leading to a Hot Toddy that's light and fragrant, but still deeply warming. You can expect a bastion of soft citrus delicacy, the soothing embrace of honey, and the gentle breath of peat smoke, all swirling within your mug. It's like a soft lullaby on a winter's night, filling your senses with comfort and finesse, a dollop of French elegance right at your fingertips.
5. Bulleit Rye: Bold, Spicy, and Unveiling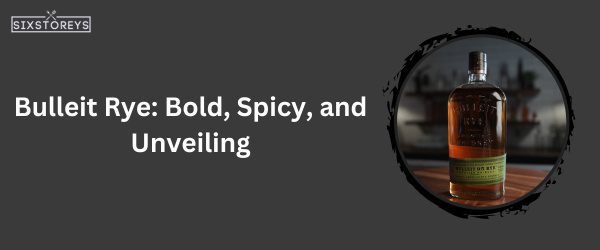 Fuel your Hot Toddy with robust and daring flames with Bulleit Rye. This all-American classic is effortlessly stylish and renowned for its strikingly spicy profile - a characteristic that lends itself beautifully to a Hot Toddy. Behind the iconic frontier-inspired bottle lies a profound understanding of craft, the boldness of character, and heritage that's deeply rooted in the heart of America.
One of the foundational elements that give Bulleit Rye its unique aura is its bold, assertive spice central to its high rye content. The whisky's pleasant nose, filled with aromas of oak and charred wood, seamlessly blends with the rich apple, malt, and spice flavors. It turns each sip into an exploration of the American frontier - birthing a bold, spicy, and full-bodied experience.
Imagining a Hot Toddy with Bulleit Rye takes you on a journey of contrasting flavors blending in harmonious unity. The robustness of this whiskey, brimming with zesty citrus, soft apple, and distinguished spices, is a vibrant canvas for the honey and lemon to paint upon. Encapsulating the spirit of American boldness and ingenious craft, a sip of a Bulleit Rye-infused Hot Toddy is like a voyage to the historical American frontier, where every unfolding moment charts a tantalizing tale of discovery.
6. Monkey Shoulder: A Playful Mingle for Your Toddy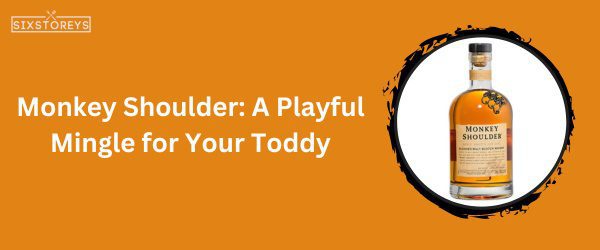 Monkey Shoulder is one of those whiskies that make an impression. It carries an unconventional name, an extraordinary blend of three top Speyside malts, and a delightful flavor profile that's sure to win hearts. Primarily designed as a newbie's entry into the world of whiskey, Monkey Shoulder possesses a soft, smooth texture that's perfectly suited for a Hot Toddy.
There's something genuinely playful and inviting about Monkey Shoulder. Its character profile is a carnival of flavors, with vibrant notes of orange, vanilla, and a hint of spice lacing your palate on each sip. Its gentle entry hides the complexity of a well-matured single malt. Yet, it doesn't forget to remind you of its lineage, the playful mingling of strong and delicate flavors undulating with every sip.
Bridging the heady richness of a robust whiskey and the zesty sweetness of honey-lemon, Monkey Shoulder woven into a Hot Toddy creates a blend that can both soothe and invigorate. It swoops into your toddy with its vibrant citrus notes and sweeps your palate in a smooth, delightful warmth. Its spicy undertones tingle subtly beneath the sweetness, making you hanker for another comforting sip. A Hot Toddy crafted with Monkey Shoulder is a journey into the merry dance of flavors. It's like sipping sunshine on a cold winter day, illuminating, heartwarming, and utterly satiating.
7. Catoctin Creek: From Virginia's Fields to Your Glass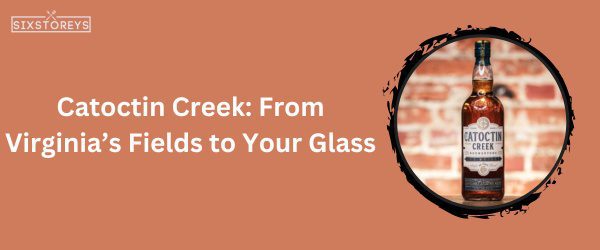 Are you ready to infuse your Hot Toddy with a blend that carries rustic Virginian charm? Look no further than Catoctin Creek. This robust rye whiskey offers unique chocolate and oak notes, making it an engaging choice for a Hot Toddy with a delightful twist.
Family-owned and consciously crafted, Catoctin Creek sources its grains from local farmers, ensuring each sip of their smooth whiskey carries the soul of Virginia's fields. With an organic investing certificate, this rye embodies an all-natural, grain-to-glass experience that respects the traditional art of whiskey-making. Each batch is carried out meticulously, resulting in rye with a depth of character that's as unique as each grain contributing to the bottle.
The unique character of Catoctin Creek makes for a distinctive Hot Toddy. The subtle sweetness of this robust rye allows your Toddy to balance the bold and the delicate in a harmony that echoes pleasure in every sip. The blend of honey and the chocolatey notes of Catoctin Creek sing a harmonious symphony, wrapping you in warmth. Its sturdy, oaken profile brings that rustic, comforting feel, making your toddy feel like you're wrapped in a snug blanket in front of a homey fireplace. It's a Hot Toddy brimming with warmth and heartiness, just like a Virginia winter.
8. Glenmorangie The Original: A Floral Bouquet for Your Hot Toddy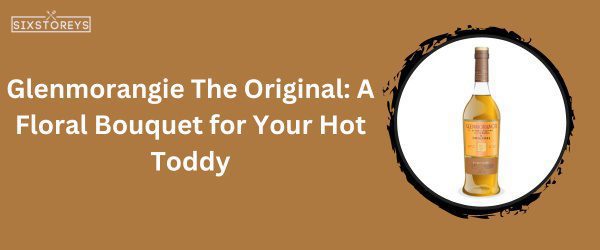 Unleash the essence of the Scottish highlands into your cup of Hot Toddy with Glenmorangie The Original. Hailed as the backbone of the Glenmorangie range, it brings a floral boulevard of tastes and fragrances to the table. Its sophistication and vibrant palate have made it a crowd-pleaser among whiskey enthusiasts, and rightfully so; there's something enchantingly soothing about its flowery bouquet subtly balanced with citrusy undertones.
Central to the illusion of a warm summer day, Glenmorangie The Original seems to soak in the essence of nature in its profile. It carries a sweet hint of honey with a sun-lit floral aroma. Citrus notes follow, with an exotic touch of vanilla, peaches, and cream. This whiskey sings a captivating song of summer, and it's a harmonious tune for your Hot Toddy.
As you think of a hot toddy with Glenmorangie The Original, imagine the warm, comforting, Scottish summer magically captured in a cup. The floral notes and citrusy tingle serenely sway with the honey, crafting a spellbinding blend that feels like an enchanting lullaby of comfort. It's a complex and elegant concoction that will make you pause and delight in the layered warmth. It's like a summer's warmth preserved for the quiet chill of winter, perfect for a moment of relaxation.
9. Hooten Young: An America's Soul in a Bottle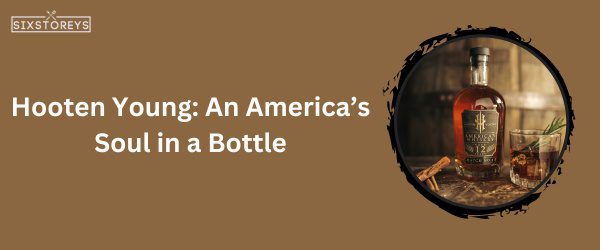 When you think of an American spirit that truly captures the essence of homegrown flavors, Hooten Young is one of the first that springs to mind. With its deep roots in patriotic service, this whiskey carries a distinct American heritage with each drop. And what's more fulfilling than a cup of Hot Toddy brewed with a whiskey that proudly wears an American badge?
The nose of Hooten Young unveils an enticing aroma of molasses and dried fruit. As it mingles with honey and lemon, the fruity sweetness just seems to find its home, striking a charming balance. And then follows the subtle symphony of cocoa and a hint of tobacco, adding a robust yet smooth layer to the mix.
A Hot Toddy with Hooten Young feels like an intimate gathering of those flavors that traverse a diverse landscape - just like the American spirit. It leaves a lingering note of sweetness, warming up your taste buds and your heart while the fruit and molasses pitter-patter like a comforting, mid-summer rain. From the first sip, your senses dance to a melody that feels familiar yet exquisitely foreign. Every delightful sip presents a different tale from the heart of America - it's a story written in brown sugar, woven in the fabric of historic legacy, and told in a language that's as comforting as it is nostalgic.
10. Maker's Mark: A Sweet, Soft, and Satisfying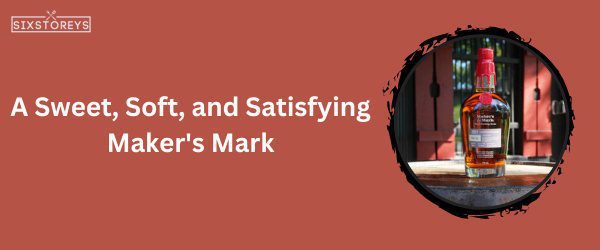 Turn your Hot Toddy into a sweet, warming delight with Maker's Mark. Known for its sweetness and softness, Maker's Mark weaves an undeniably charming spell with its vanilla and caramel palate. It is a friendly and accessible bourbon, making it an ideal companion for your Hot Toddy, ensuring a heart-your-warming, satisfying experience is encapsulated in every sip.
The rich sweetness of Maker's Mark comes from using red winter wheat instead of the traditional rye, creating a softer whiskey oozing a delightful sweetness. The vanilla and caramel bouquet harmoniously blends with the classic Hot Toddy ingredients. The typical bourbon sweetness complements the citrusy tartness, while the mellow wheat tones cool your palate, making for a perfectly balanced Hot Toddy.
Inhale the sensual scents of vanilla, fruit, and spices intermingling. Then take a sip and let the warm flavors of the Maker's Mark-infused Hot Toddy wrap you in a tender embrace. The smooth vanilla and caramel notes gently permeate, ensuring that the whiskey essence shines through without overpowering the honey or the lemon. A Hot Toddy made with Maker's Mark isn't just any cocktail - it's pure, comforting indulgence in a cup, guaranteed to warm your heart and soothe your spirit.
11. Mossburn: The Whiskey with a Touch of the Exotic
Add a dash of the exotic to your next Hot Toddy with Mossburn, a stunning blend of Island malt whiskies that lend a unique, irresistible touch to your cocktail. With rich vanilla and tropical fruit notes, Mossburn weaves in a twist of the unexpected into each sip, transporting you to a delightful atoll in the heart of a chill winter evening.
Mossburn's Island Blend embraces the zesty spice notes of grain whiskies, allowing them to mingle with the creamy sweetness from the malt, yielding a beautifully balanced and exciting spirit. The prominent tropical fruit character - think ripe bananas, juicy pineapples, and citrus hints - acts as a playful counterpoint to the honey and citrus in your Toddy. The warming, smooth finish ensures that you're in for one soothing trip to the tropics, right from the comfort of your living room.
Using Mossburn for your Hot Toddy is akin to channeling the energy and spirit of the Tropics, even in the coldest of winters. Not many spirits can claim such versatility and unique presence. It's not just an exercise in taste exploration - it's an expression of your daring, adventurous spirit.
12. Jameson Irish Whiskey: Emerald Isle in Your Toddy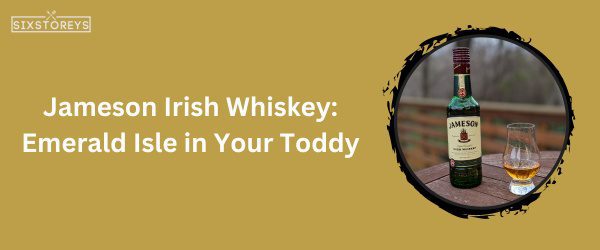 Nothing brings heart to a Hot Toddy quite like a premium Irish Whiskey, and Jameson is no exception to this rule. Long celebrated for its exceptionally smooth profile and notably warm finish, Jameson makes a splendid choice for your next Hot Toddy.
Jameson Irish Whiskey is all about simplicity perfected. Triple distilled to deliver smoothness and matured to bring out a subtly sweet character, Jameson makes for a robust yet pleasant addition to your Hot Toddy. It effortlessly taps into citrus and floral flavors, weaving a harmonious trio with lemon and honey. The result is a whiskey that packs a punch but is imbued with the smooth warmth of the Emerald Isle.
Just imagine yourself sipping a Jameson-infused Hot Toddy on a chill evening. As the first sip hits your lips, the whiskey's smooth, warm character and light sweetness beautifully culminate in a comforting cocktail that's true to its Irish roots. It brews a heat that spreads through your body from the inside out, just the way an Irish welcome would. Indeed, adding Jameson's to your Hot Toddy is just like capturing the very essence of Ireland in a glass.
13. Jack Daniel's Tennessee Honey: A Sweet and Easy Choice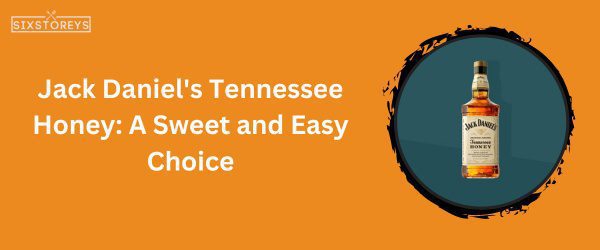 If you're in the mood for a Hot Toddy that combines the rich flavors of classic whiskey with a touch of sweet warmth, you can never go wrong with Jack Daniel's Tennessee Honey. This is a whiskey blend that infuses every Hot Toddy with a distinct personality, a softly sweet southern charm that is as soothing as it is tantalizing.
This honey whiskey blend expertly captures the essence of wild honey, adding a naturally sweet character to the mix. Jack Daniel's Tennessee Honey combines the famous old No. 7 with real honey to give you a whiskey that's sweet, smooth, and packed with flavor. Its rich undertones complement the traditional ingredients of a Hot Toddy to the tee, creating a soothing blend that's perfect for cozy comfort on frigid nights.
Think of an evening sipping on a Hot Toddy mixed with Jack Daniel's Tennessee Honey. You can clearly feel the bourbon's enjoyable sweetness mingling with the aromatic honey, the bright notes of lemon, intertwined by a gentle warmth only Jack Daniel's can provide. It's as if you're listening to a sweet southern lullaby, narrated in the language of whiskey.
14. Aberlour 12: A Unique Depth and Complexity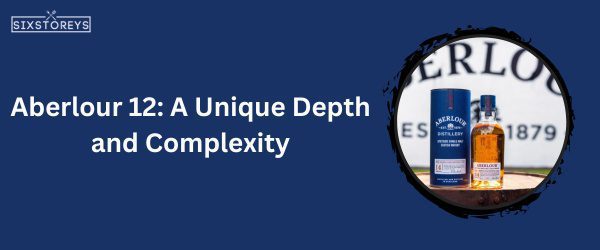 When it comes to creating a Hot Toddy that commands your attention through its unique depth and complexity, Aberlour 12 Double Cask is your go-to whiskey. This double-cask matured, rich, and sherried single malt scotch brings an esteemed kick and character to your Hot Toddy, all while enveloping you in a realm of elegant warmth and coziness.
With a rich and sophisticated palette that comes from aging in two different cask types, Aberlour 12 offers an interesting range of flavors in your toddy. Its amalgamation of the ex-bourbon and sherry cask characteristics lends beautiful layers of luxurious fruits and creamy, nutty sweetness. This means adding Aberlour 12 to your Hot Toddy is not just about finding warmth, it's about indulging in intricate flavors that surprise and satisfy you with each sip.
Imagine sitting beside a roaring fire, cradling a glass of Hot Toddy made with Aberlour 12. The rich, sweetly spiced malt dances on your tongue, whispers its tales, and sings its harmonies. And as you savor it, you experience how Aberlour fully embraces the tradition and spirit of a true Hot Toddy.
15. Larceny: Sweet Heist in Your Cup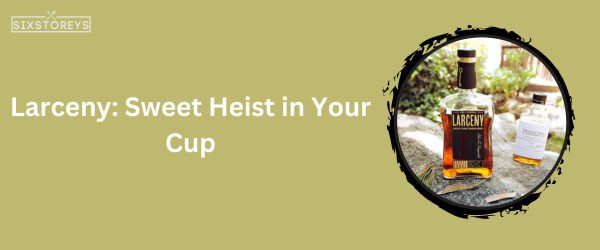 In the pursuit of a super smooth Hot Toddy, Larceny steps into the limelight. This delightful bourbon's gentle and slightly sweet profile seems almost tailor-made for a rich, soothing Hot Toddy.
Larceny's smooth taste, unmistakable richness, and buttery mouthfeel merge seamlessly with the warming honey and bright citrus in your drink. Its undertone of mild oak continues to unfurl, enhancing the overall elegance and body of your hot beverage. This bourbon carries sweet and nutty notes that trick you into a gentle heist, only to secure a cozy spot in your heart.
The resulting Hot Toddy is an elaborate dance of sweet, mellow, and pleasingly warm flavors, an entire symphony conducted gracefully in a single cup. It feels like the whiskey has orchestrated a sweet little heist, with your senses being the treasure. It's a charming crime that you wouldn't mind being a victim of, especially on a chilly winter's night.
16. Ardbeg 10: A Peaty Character for Your Toddy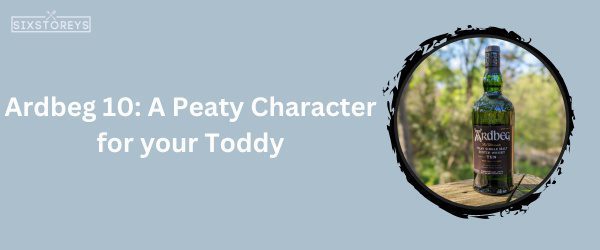 Picture an evening so cold that you can feel it in your bones. You sit by the window, watching the snow fall under the muted winter sun. In your hand, you hold a Hot Toddy made with Ardbeg 10. As you take a sip, the peaty character of the whiskey delivers a velvety smooth, smoky twist to your drink that creates a unique blend of fire and ice. The rich, charismatic malt, heavy with the scent of the Islay hills, stands out amidst the hot toddy's ingredients like a beacon in a storm.
The aroma hits you first, with the familiar tang of lemon and honey, quickly followed by the distinctive touch of Ardbeg's peat. On your tongue, it all meshes into an exquisite blend - the sweetness of the honey and tartness of lemon gently cushion the smoky notes of the whiskey, offering a warmth that unfurls in slow waves, enveloping you in its comforting grasp. It's like having a mysterious, smoky story unfold in your steaming Hot Toddy.
This is not your average Hot Toddy. It is a drink that brings together the intense, peat-smoked character of Ardbeg with the simplicity of warm, honeyed water, beautifully capturing the contrast between the tranquil smoothness of the present moment and the wild spirit of distant Scottish hills.
Also Read: Best Types of Bourbons to Drink
17. Dewar's Japanese Smooth: A Blend of Two Cultures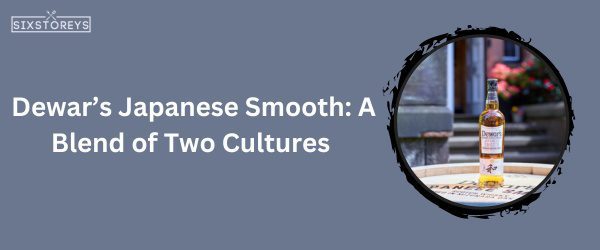 Delving into the world of blended whiskies, Dewar's Japanese Smooth steps in to blur the lines between Scottish tradition and Japanese innovation. By being aged in rare Japanese Mizunara Oak casks, this whiskey injects a unique twist to your Hot Toddy, making it a truly international cocktail.
The earthy vanilla notes of this dram blend so naturally with the honey and lemon of your Hot Toddy, while the elegance of the Mizunara oak spices unfurls with each subsequent sip. The dance between the familiar scotch notes and the exotic Japanese harmony brings an undisputed allure to your toddy, becoming the perfect warmth for an adventurous palate.
Each sip feels like exploring new territory, uncovering a unique blend of history, character, and sophistication. With Dewar's Japanese Smooth in your Hot Toddy, you invite an unorthodox fusion of two rich cultures, all in a single, soothing drink.
18. The Sexton Whiskey Single Malt: The Irish Dark Horse for Your Hot Toddy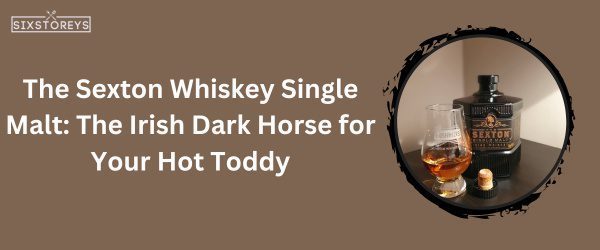 Packed full of rich flavors, The Sexton Single Malt Irish Whiskey emerges as a dark horse when it comes to preparing a Hot Toddy that speaks volumes of depth and mystery. Its smooth character, coupled with hints of dark chocolate, delivers a Hot Toddy experience that is both unique and tantalizing.
The Sexton certainly carries a charm, a mystery that unravels itself slowly, sip by sip. The exquisite balance of the malt, the dark chocolate touches, and the earthy depth shine through vividly, pairing wonderfully with the honey and echoing beautifully with the zing of the lemon.
Each Hot Toddy crafted with The Sexton Whiskey becomes like a dark horse in the race, quietly charming, subtly seducing, and then leaving a powerful, lingering aftertaste that keeps you intrigued. The expectations from an Irish whiskey are more than satisfied, and you are left with a Hot Toddy session that is immensely satisfying and pleasantly surprising.
19. Buffalo Trace Bourbon: An American Classic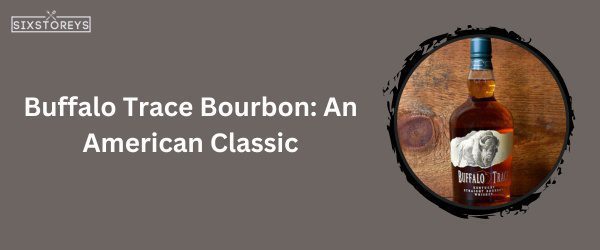 Encompassing the strong character of traditional American whiskey, Buffalo Trace Bourbon adds a layer of authenticity to your Hot Toddy. This Kentucky straight bourbon is robust, with an unmistakable full-bodied flavor that shines through your hot cocktail, even amidst the soothing honey and fresh citrus.
Renowned for its distinctive complexity, this bourbon's aromatic intensity brings forth notes of vanilla, caramel, and a dash of mint. When used in a Hot Toddy, Buffalo Trace unveils a timeless classic spirit coursing through a tapestry of sweet, tangy, and warming sensibilities.
Your humble concoction gets a classic reboot with this American pillar in the whiskey world. Indeed, a Hot Toddy accompanied by Buffalo Trace Bourbon reveals the richness of tradition and heritage forged in every drop. It tells the tale of American hospitality, bringing the warmth of Kentucky straight to your taste buds.
20. Four Roses Yellow Label: A Floral Rendezvous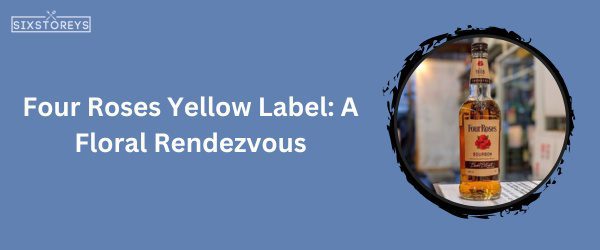 As an enduring symbol of craftsmanship, Four Roses Yellow Label intricately weaves a floral and fruity charm that harmonizes well with the inherent sweetness and tartness of a Hot Toddy. Its softness allows it to ambitiously assume its role in a classic Hot Toddy, beautifully punctuating the honey's sweetness, the water's warmth, and the citrus's zest. Bright, invigorating, and with commendable depth, Four Roses Yellow Label is a courteous guest in the world of Hot Toddies.
Vibrant in fragrance, it brings forth a mixed bouquet of ripe berries, zesty citrus, and hints of caramel and spicy oak, rendering your Hot Toddy with layers of warmth and complexity. It effortlessly balances ripe apple and floral tones with a delicate sprinkle of spice, echoing the comforting qualities we seek in a well-crafted Hot Toddy.
This bourbon shows that gentle doesn't necessarily mean weak. On the contrary, it highlights the strength of subtlety, and the power residing in delicate balance. Crafting a Hot Toddy with Four Roses Yellow Label is like inviting an enchanting rendezvous of sweet nectar, tart citrus, and delicate whiskey into your cup, turning every sip into a moment to savor.
21. Old Pulteney: The Maritime Malt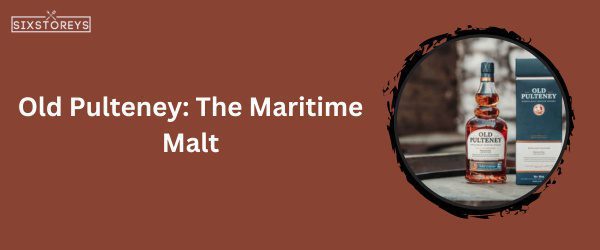 Picture a cold night by the seaside, the crashing waves providing a rhythmic soundtrack to the quiet night. The experience of sipping a Hot Toddy made with Old Pulteney brings you closer to that ambiance, even in the coziness of your own home. Thanks to its distinctly maritime character, Old Pulteney sails smoothly into a Hot Toddy, flaunting its sea-sprayed sweetness and subtly intensifying the cocktail's flavors. The briny sweetness of this maritime malt engages beautifully with the lemon and honey, working in harmony to envelop you in warmth.
Old Pulteney Whisky's meticulous brewing process is inspired by the brand's coastal heritage. Every sip brings a nuanced taste voyage, embodying the soul of its homeland - Wick, a sea-locked town in the rugged far north of Scotland. This essence translates into your toddy, making it the ideal beverage to bring a hint of adventure to your evenings.
Imagine its sea-kissed flavor cascading down your throat, leaving behind a trail of warmth, caressing your senses with a curious salty-sweet note. It embodies the spirit of the sea, capturing the essence of a misty sea breeze within the confines of your cozy drink.
22. GlenDronach 12: A Whiskey Full of Characters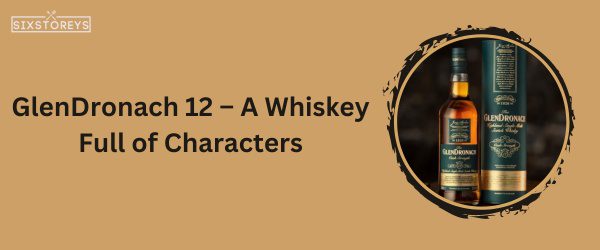 Some whiskies are exceptional not because they are overpowering, but because they have a nuanced character that subtly enhances a drink. GlenDronach 12, with its sherry wood finish, is one such superstar. Full-bodied, with a beautiful balance of nutty sweetness and a touch of spice, GlenDronach adds an extra layer of warmth and complexity to your Toddy.
This deep amber-red golden malt delivers a sweet aroma of ripe fruits, sherried peels, a hint of honey, and mixed spices. When added to your Hot Toddy, it unfolds its multifaceted character, adding exciting twists to the traditional flavors, making each sip an experience in itself.
Imagine enveloping warmth, pleasant sweetness, and a delicate spice tickling your tongue – a symphony of flavors that feels both intriguing and comforting. One sip of a GlenDronach-infused Hot Toddy, and you'll find yourself transported to the charming highlands of Scotland, a land of age-old traditions and spellbinding beauty.
23. Dewar's White Label: The Iconic Blend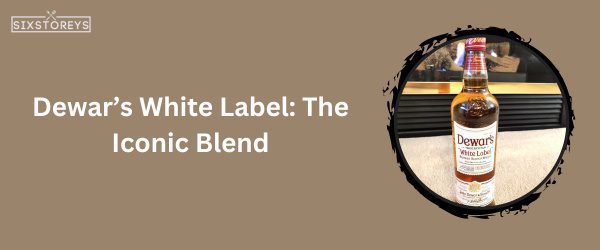 There's something profoundly comforting about a classic, especially when that classic is a well-made Hot Toddy. And what better whiskey to use than the timeless Dewar's White Label? This multi-layered whisky deftly bridges the gap between tradition and taste, infusing your Hot Toddy with a richness born from an iconic blend of over 40 whiskies.
The Dewar's White Label lends a symphony of flavors to your toddy, with notes of honey, orchard fruits, and creamy vanilla harmonizing seamlessly. Its expertly crafted blend manages to stand out without overshadowing the other ingredients, striking the perfect balance between strength and smoothness.
Imagine curling up beside the fireplace, a steaming mug of Dewar's-infused toddy in your hand, each sip taking you on a nostalgic journey to the tranquil hills of Scotland. It's a joy ride through the untamed beauty of the Scottish landscape, where each note hits your senses with a pronounced familiarity, making you feel at home away from home. The Dewar's White Label, with its strikingly rich and smooth nature, refines your Hot Toddy experience, making every sip a moment to anticipate.
24. Sagamore Spirit Rye: A Spirited Choice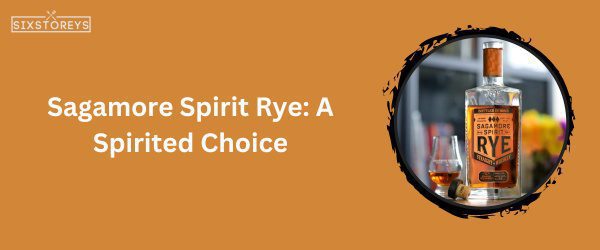 On a gloomy winter evening, there's nothing like a spirited Hot Toddy made with Sagamore Spirit Rye. With its rich and robust flavor, this craft whiskey brings an exciting depth to your toddy. Crafted in small batches with time-honored traditions, this award-winning rye imparts a beautifully complex warmth to your drink.
Some days, one seeks a touch of fiery spirit to battle the creeping cold. The Sagamore Spirit Rye, with its spicy hints, bold character, and unique blend of two distinct rye whiskies, fits the bill smoothly. With each sip, you can taste the heritage and passion that go into creating this exquisitely graceful whiskey.
It's heartwarming in its simplicity, and deeply comforting in its warmth. Every sip of your toddy, brimming with the unique character of the Sagamore Spirit, becomes a loving tribute to time-honored rye whiskey traditions. Imagine yourself on a cold, blustery evening, sitting by a roaring fire, a steaming mug carrying the spicy melody of the Sagamore Spirit Rye warming your hands. It's a picture-perfect moment of calm, warmth, and heartfelt joy.
25. The Famous Grouse: The Scottish Crowd Pleaser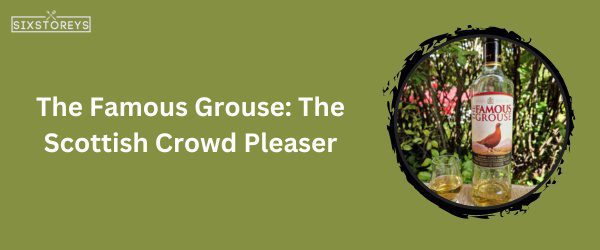 What makes a whiskey stand out in a Hot Toddy? The ones that manage to assert their individuality without drowning the cocktail's other elements. The Famous Grouse is one such whiskey – it invariably complements a Hot Toddy's ingredients, adding a unique flavor and richness that can't be missed.
A blend of the finest grain and malt whiskies, The Famous Grouse, when adding to the honey-lemon magic, creates a well-balanced, round, and smooth Hot Toddy that is comforting and delicious. The rich whiskey notes of the Grouse, with its hints of dried fruit and spice, offer an appealing contrast to the tart citrus and sweet honey, making each sip stand out.
Picture the highlights of Scotland – the rugged mountains, sparkling lochs, and verdant valleys, all wrapped into a warm, inviting Hot Toddy. The Famous Grouse brings to your Hot Toddy a taste of Scotland's raw beauty and untamed spirit, creating a sensory experience that's bound to win hearts!
26. Speyburn: A Highland Lad in Your Cup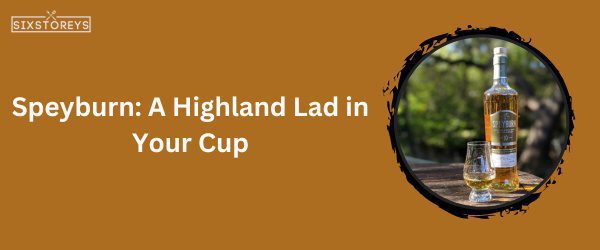 Speyburn, a charming highland single malt distilled in the exquisite region of Speyside, Scotland, brings a refreshing twist to any Hot Toddy. Its character, a charming blend of tangy citrus, sharp green apple, sweet honey, and smooth chocolate, offers a balanced contrast to the straightforward sweetness of honey and the tanginess of lemon.
Whether it's a frosty night in winter or a cool, drizzly evening in spring, a Toddy brewed with Speyburn can feel like a soothing balm. Imagine a warm, hearty hug in a cup, with a touch of the highlands' brilliance, and the happy vibe of a Scottish celebration. The delicate symphony of flavors, the harmony of sweet and spicy, dances on your tongue and then slowly reaches your senses, coaxing them into a waltz.
There's something about Speyburn that raises a simple Toddy to a delightful cocktail. It's like a feel-good slice of the rugged Scottish Highlands in your glass, warming you inside out.
27. Tullamore D.E.W. Irish Whiskey: The Heart of Ireland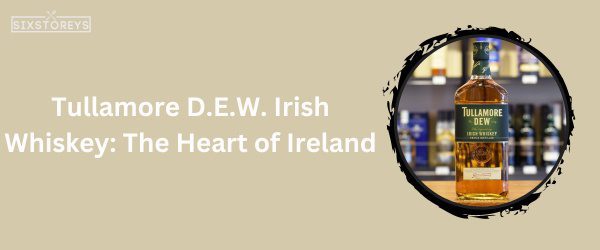 Tullamore D.E.W. Irish Whiskey is like a drop of the heart of Ireland in your Hot Toddy. Renowned for its smooth texture and gentle character, it intermingles seamlessly with lemon and honey, infusing your Toddy with layers of rich Irish heritage.
The luscious notes of green apples, citrus, and distinctive malt, complemented by the creamy smoothness of toffee and vanilla, all blend beautifully in a steamy Hot Toddy. With Tullamore D.E.W., you can be sure your concoction will be warming, full-bodied, and impeccably balanced.
Imagine the first sip; it's akin to stepping into a quaint pub in Ireland, warming up by the fire, hearing gentle laughter, and feeling welcomed. Drink in this Irish charm and warmth, let it wrap you in an emerald embrace, and bring serenity to your soul.
28. Cutty Sark Prohibition Edition: The Whiskey That Fought the Law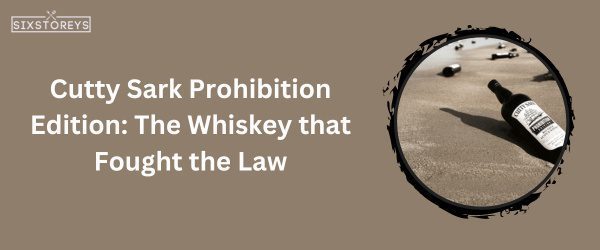 The Cutty Sark Prohibition Edition, with its rich heritage and bold personality, offers a delightful twist to the traditional Hot Toddy. This blended whiskey teases the palate with honey and vanilla, followed by a hint of citrus and a bite of warming spice. It's a gusty, energetic character that exhilarates the Toddy, making it a cocktail worth enjoying.
Imagine warming yourself up with a Hot Toddy made with the Prohibition Edition - a drink brewed with a whiskey that was tough enough to survive the prohibition era. Just as the Cutty Sark carried its rebellious spirit through one of America's toughest times, its assertive character stands out in the soothing realm of your Hot Toddy. It's the perfect balance of warm spiciness, sweet relaxation, and a gusty uniqueness that lingers in its finish.
Having a Prohibition Edition-infused Hot Toddy can feel quite special. It might be enjoyed for its warm comfort, appreciated for its unique flavor, but it will be remembered for its hearty, daring spirit. It's an experience that carries the weight of bold history, one sip at a time.
29. Woodford Reserve: A Full Flavored Journey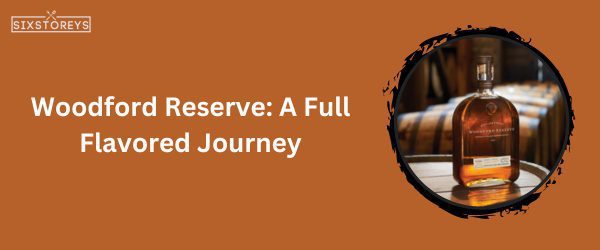 Savoring a Hot Toddy made with Woodford Reserve can often feel like an adventure. A tactful combination of grain, malt, and yeast, with a touch of sweet aroma, underlined by hints of spice and toasted nuts, this whiskey offers a Hot Toddy with unparalleled warmth and fullness.
The high rye content adds a delightful zing to your Toddy, making it an enticing wonder for the taste buds. Each sip of that steamy concoction sprinkles notes of dried fruit and earthy grains on your tongue, spreads a warm, Kentucky hug through you, and leaves with a crisp, clean finish that prolongs the cocktail's warm magic.
Imagine holding a mug of a Hot Toddy made with Woodford Reserve—feel the heat radiating through the glass, the soothing warmth of the whiskey battling the chill, and the haunting harmony of the flavors. It's not just a drink; it's a beautiful journey through the world of premium whiskies. Its ripples touch your spirit, bringing comforting warmth that's beyond the physical realm.
30. Bruichladdich: An Oceanic Adventure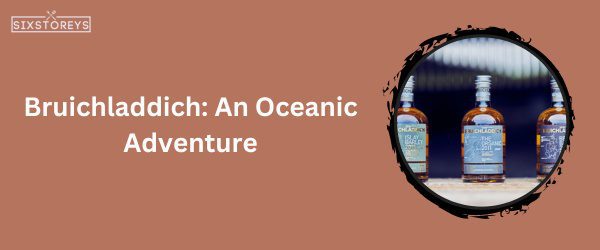 Bruichladdich, an Islay single malt scotch made on the remote Hebridean Island, is known for its distinct floral and seafaring signature. Adding Bruichladdich to your Hot Toddy infuses the concoction with layers of maritime notes, punctuated with melon, honey, and a hint of mint. It's an innovative experience, like breathing the fresh sea breeze while sitting by a warm hearth.
The first sip of your Hot Toddy with Bruichladdich engages the taste buds with a play between salt and cask sweetness. It creates a harmonious blend with the honeyed warmth and citrusy zing of the cocktail, taking the humble Toddy to an extraordinary level. The smooth finish, showcasing notes of barley and malt, follows a wave of caramelized fruit and a breath of salty air.
A Hot Toddy with Bruichladdich is like enjoying an ocean adventure from the comfort of your warm abode. It carries stories of the ocean, the magic of Islay craft, and the tranquil comfort you seek from a well-made Hot Toddy. Let the sea-salted whispers of this Scotch comfort you on a cold evening, like a lullaby from the distant shores of Scotland.
31. Bruichladdich The Classic Laddie: An Unpeated Pleasure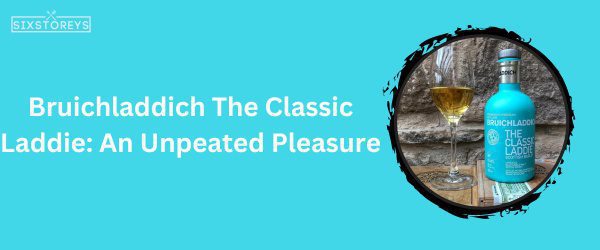 For those who prefer unpeated whiskies, Bruichladdich The Classic Laddie is a gem to be treasured. This single malt scotch, born in the heart of Islay, presents a panoply of flavors that beautifully complement the sweet and citrus notes of a Hot Toddy. It's like blending the tranquil psyche of Islay with the soothing aura of a perfect warming cocktail.
Infused in a Hot Toddy, The Classic Laddie adds a touch of eloquent sophistication. A bold mix of ripe fruit, oak, and a bit of marine zest, every sip is a gratifying reveal of its inimitable character. The sweetness of honey and the tartness of lemon in your Hot Toddy marvelously accentuate the maltiness of The Classic Laddie. It's an exquisite harmony that's music to your palate.
With The Classic Laddie in your Hot Toddy, every sip is a moment of pleasure. Its enticing aroma and layered flavors entwine seamlessly with the other elements of the cocktail, delivering an indulgent experience. After all, what better way to spend a chilly evening than sipping on a delightfully balanced Toddy carrying the spirit of Islay?
32. Windsor Canadian: A Gentle Breeze from the North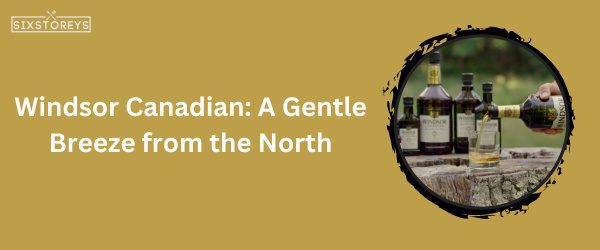 There's something incredibly tempting about the smooth and easy charm of a Canadian whisky like Windsor Canadian. It's light, uncomplicated, slightly sweet, and effortlessly enriches the taste profile of a Hot Toddy. Infusing your cocktail with Windsor Canadian is akin to welcoming a tranquil northern breeze into the cozy warmth of your home.
As you explore a Hot Toddy with Windsor Canadian, you'll appreciate how elegantly it enhances the cocktail. Its simple yet distinct profile, carrying a hint of sweetness, fuses seamlessly with the cocktail's honeyed warmth and tangy brightness. This unpretentious blend is like a quiet conversation that makes an endearing impression.
Enjoying a Windsor Canadian-infused Hot Toddy is a serene and comforting experience that doesn't ask for much but gives plenty in return. It's soothing, easy to savor, and leaves a gentle, pleasing warmth that lingers. It's a taste of the calm and sweet Canadian spirit, one hot, comforting sip at a time.
Also Read: Best Whiskeys To Drink Straight
How to Choose the Best Whiskey for Your Hot Toddy?
The journey to a heart-warming Hot Toddy begins with the right whiskey—to be more precise, your right whiskey. Here are a few key aspects to consider when on the lookout for your ideal Hot Toddy whiskey:
Flavor Profile: Each whiskey brings a unique blend of flavors and aromas to the drink. Whether you enjoy a robust, smoke-infused flavor like that of an Ardbeg 10, the fruity and floral notes of a Glenmorangie The Original, or perhaps the buttery smoothness of a Larceny, choose a whiskey that speaks to your palate.
Whiskey Type: The type of whiskey can greatly influence the taste of your Hot Toddy. Whether it's bourbon, rye, single malt, or blended whiskey, each offers a unique experience. For example, bourbons like Maker's Mark can create a sweeter, smoother Hot Toddy, while spicy rye whiskies, such as Sagamore Spirit Rye, add a bit more kick to your drink.
Price Range: Whiskey prices range widely. But remember, a great Hot Toddy doesn't necessarily require an expensive whiskey. Budget-friendly options like Wild Turkey 101 and Four Roses Yellow Label can pleasantly surprise you with their quality.
"The right whiskey for your Hot Toddy compounds the effect of its soothing comfort, making your relaxation a truly personal, just-for-you type of treat."
Mastering the Perfect Hot Toddy with the Right Whiskey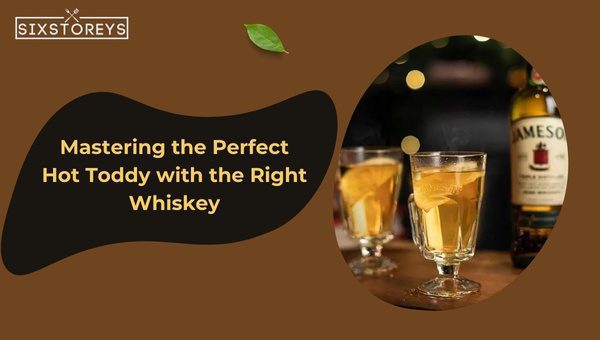 Once you've chosen the right whiskey, it's time to craft your Hot Toddy. While a simple recipe includes boiling water, lemon, honey, and whiskey, a sprinkle of creativity can enhance the experience. Here's how:
Harmonizing Flavors: Look for components that can complement your selected whiskey's flavor. For instance, if your whiskey carries a hint of vanilla, a strip of fresh vanilla pod could elevate the overall taste.
Balancing Act: A perfect Hot Toddy is all about balance, it's finding the ideal ratio of sweetness, sourness, and the burn of your whiskey. Pro tip - add your honey and lemon bit by bit, tasting as you go, to prevent them from overpowering your chosen whiskey.
Warm and Cozy: Serve your Hot Toddy warm. The heat amplifies the whiskey's aroma, adding a level of cozy comfort to your drink.
Spice it up: Don't be afraid to tinker with spices. A cinnamon stick, a few cloves, or a dash of nutmeg can add a whole new dimension to your Hot Toddy, especially when playing off the flavors of your chosen whiskey.
The heart of this heartening brew is (and always will be) the whiskey. The careful choice of whiskey and a balance of flavors can transform a simple Hot Toddy into a personal masterpiece, a soothing retreat from the world around.
Why the Choice of Whiskey in a Hot Toddy Matters?
Understanding your toddy requires a little insight into its rich history. Traditionally a Hot Toddy is a mixture of spirit, water, honey (or sugar), and often spices or lemon. But a primary reason behind Hot Toddy's fame has been its incredible adaptability. Like a seasoned actor, this warm cocktail can efficiently adapt to the character of the whiskey infused into it.
Is the drink's versatility its strength? Definitely! But it's also a subtle reminder that a Hot Toddy will reflect the character of the whiskey used. If you adore a sweet, vanilla-scented, and mellow bourbon, it's likely that's how your Hot Toddy will taste. Or, if you're a fan of peppery, spicy palate with a touch of fruity sweetness, your Hot Toddy will take the character of a rye. Hence, the selection of your whiskey in the Hot Toddy isn't necessarily about the 'best whiskey', but about creating a toddy that best reflects your palate.
How Different Whiskey Brands Influence Your Hot Toddy Experience?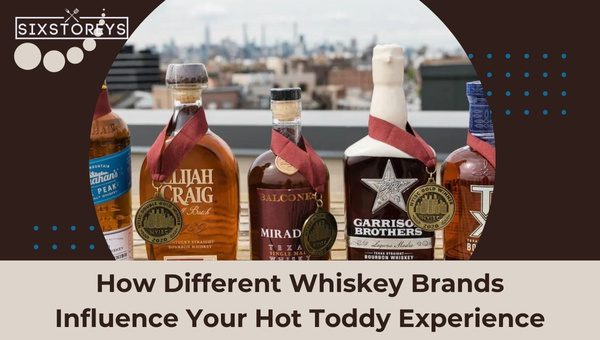 When it comes to the Hot Toddy, the intertwining of whiskey flavors with other ingredients creates a myriad of taste-forward experiences. Each whiskey brand, with its unique profiles and distillery editions, can significantly alter the final outcome.
Consider the creamy and fruity notes of The Glenlivet 12. The subtly sweet and fruity palate, coupled with a hint of vanilla and a dash of cream, blends delightfully with the honey and lemon of the toddy. It infuses the cocktail with sleek sophistication and a multi-layered personality.
Compare this with the bold, spicy character of Bulleit Rye. With its apple, malt, and spices, this whiskey adds an adventurous richness and assertiveness to the toddy. It's a hearty companion on those cold nights, assuring you of a warm, fiery rush with every sip.
Or take the Scottish blend, The Famous Grouse. This popular whiskey brand, known for its balanced blend of grain and malt whiskies, makes a rich and gentle Hot Toddy that's both charming and soothing.
The clever infusion of whiskies in the Hot Toddy means there is a vast array of flavor dimensions to explore. So, whether it be a smooth bourbon, full-bodied rye, or charismatic scotch, the whiskey you choose will influence the experience your Hot Toddy presents. The key is to be adventurous and creative in choosing and mixing your whiskies since every whiskey brings its own tale, comfort, and warmth to the toddy.
Creating a Signature Hot Toddy: How Whiskey Plays Its Role?
The Hot Toddy, with its comforting embrace of warm whiskey, revitalizing lemon, and soothing honey, has become a darling of cold-weather cocktail enthusiasts. But how do you turn this beloved mixture into a signature drink that stands out? The answer lies in your whiskey selection.
Whiskeys, with their vast spectrum of flavors and characteristics due to the various methods of distillation and maturation processes across the globe, add unique twists to the classic Hot Toddy recipe. Whether it's the sweet notes of corn from an American bourbon, the spicy rye flavors from a robust Canadian Whisky, or the subtle smokiness from a peaty Scotch, these diverse traits of whiskey play a vital role in shaping your Hot Toddy experience.
Bourbon Barrel Warmth
Imagine a Hot Toddy with a dash of Wild Turkey 101. As a high-proof bourbon, it infuses your drink with a rich, warm note reminiscent of cozy fireside evenings. Whether it's the depth from the charred oak barrels it matured in or the sweetness from the corn mash, this soul-soothing bourbon will give your toddy its unique signature allure.
A Canadian Spice Affair
Now, let's travel to the North. A Windsor Canadian style whiskey Todd is exceptionally smooth and exudes an inherent sweetness. It's lighter on the palate, but its spicy rye hint thoroughly complements the lush honey and tangy lemon. You'll be left with an unmistakably Canadian twist to your Hot Toddy.
The Peat Story
Add a Bruichladdich with its characteristic peaty notes to your brew, and you'll have a Hot Toddy that brings out Scotland's maritime air and vegetal peat in every sip. The resulting drink can be a smoky intrigue or an oceanic adventure - all depending on the whiskey's Islay roots.
By exploring different whiskey styles and flavors, you can curate a cocktail experience that is not just a Hot Toddy but your Hot Toddy.
Understanding the Importance of Whiskey Selection for a Perfect Hot Toddy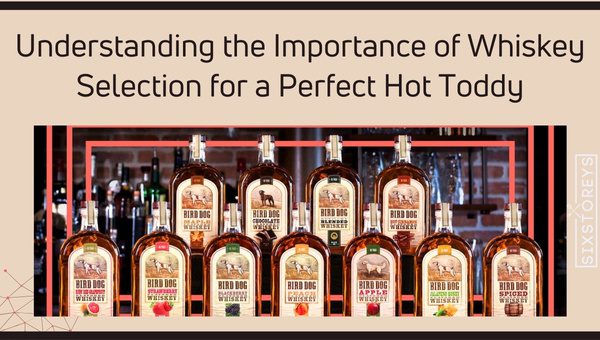 Whiskey isn't just a central piece of a Hot Toddy; it's the persona that shapes the character and depth of your drink. The whiskey you select can determine whether your Toddy leans more towards a warm cinnamon stick wrapped in a cozy blanket or crisp apple notes on a chilly fall day.
The Honey Factor
When you consider a bourbon like Maker's Mark with its sweet and soft vanilla and caramel notes, it can almost mimic the role of honey in a Hot Toddy. It swirls its sweetness into the citrusy mix, making your hot brew a heavenly cup of comfort.
Citrus Comrades
On the other hand, a whiskey with citrus notes, like Glenlivet 12, can carry a fresh, fruity air, making it a perfect partner for the lemon in a Hot Toddy. It can enhance the acidity, breathes life into your Toddy, and drives away winter dullness in one delightful citrus tango.
The Element of Spice
The spicy scent of cloves often complements a Hot Toddy. That's where a brand like Sagamore Spirit Rye springs onto the scene. Crafted traditionally in small batches, this whiskey brings forth a pleasant hint of spice, ensuring that your Hot Toddy remains comforting yet bold.
Each whiskey carries within it the imprints of its origin, the grain it's distilled from, and the type of cask it's matured in. Each of these elements will lend unique notes to your Hot Toddy, making the magical brew an orchestra of flavors. When choosing the "leading player," the whiskey, it's essential to understand how it harmonizes with the rest of the ensemble. That's the secret to concocting the perfect Hot Toddy - a symphony in a sip, a masterpiece in a mug!
Also Read: Best Cinnamon Whiskey Brands
Frequently Asked Questions
How do different whiskey types affect the flavor of a Hot Toddy?
While all whiskeys share a certain depth and warmth, each type brings its own unique flavor to the table when used in a Hot Toddy. For instance, a good bourbon like Wild Turkey 101 will add a sweet, vanilla-like profile, while a smoky Scotch like Ardbeg 10 will add an intriguing peaty character. An Irish whiskey such as Jameson is often smoother and lighter, resulting in a Hot Toddy that is decidedly gentle and warming.
How important is the quality of the whiskey in a Hot Toddy?
The quality of the whiskey you use can significantly impact the drink. Opt for a good-quality whiskey as it brings a smooth and rich flavor to the Hot Toddy. Best quality choices like Woodford Reserve or The Glenlivet 12 offer a full-flavored journey, enhancing the overall Hot Toddy experience. The key is to select a whiskey whose flavor you enjoy when drunk neat.
Should a Hot Toddy always be made with whiskey?
Traditionally, Hot Toddies are made with whiskey, which gives this warm cocktail its characteristic potency and flavor. However, you can also experiment with other spirits like rum or brandy. Remember, the best spirit for your Hot Toddy is the one you enjoy the most. But, in essence, whiskey tends to be the go-to choice for this classic winter warmer.
Why are some whiskey brands better for making a Hot Toddy?
Certain whiskey brands lend themselves more naturally to making a great Hot Toddy mainly due to their individual flavor profiles and distinction. For instance, a Monkey Shoulder with its spicy and sweet notes can create an interesting blend, while the Bulleit Rye with its strong flavors of apple and spice can add to the richness of the Hot Toddy. The 'best' brand would be subjective and based on individual preferences.
How to add a unique twist to my Hot Toddy with whiskey?
To add a unique twist to your Hot Toddy, you can consider trying whiskeys with distinctive flavor profiles. The Famous Grouse, with its blend of the finest grain and malt whiskies, can make for a smooth and rich Hot Toddy. For a smoky twist, consider the peaty character of Ardbeg 10. Dewar's Japanese Smooth brings a unique blend of traditional Scottish whiskey with Japanese Mizunara oak spices.
How many types of whiskey can I use in a Hot Toddy?
Typically, a Hot Toddy is made with just one type of whiskey. By selecting a single expression – be it a spicy rye like Sagamore Spirit Rye, a fruity blend like Mossburn, or a smooth Kentucky bourbon like Maker's Mark – you can showcase the unique characteristics of that whiskey, making your Hot Toddy an experience in itself.
Conclusion
After journeying through an array of exquisite whiskeys, it's clear that the selection of our whiskey for a Hot Toddy is much more than a choice; it's an expression of our taste, a tweak in our comfort, and an extra dash of warmth in our solace. Every whiskey, from the sweet and powerful Wild Turkey 101 to the light and smooth Windsor Canadian, brings its signature flair to the mix, influencing the overall experience with its unique flavor profile.
So, as we head into the colder months, be ready to keep your evenings warm and spirits high, with a perfectly brewed Hot Toddy, enhanced by the finest whiskey of your choice. Here's to cozy nights and heart-warming sips!
Beverage Explorer and Tastemaker 🍻🥃🍷 Aman's quest for liquid delights knows no limits. From hoppy brews to aged spirits, he uncovers the tales behind each sip. His eloquent descriptions and accessible insights make every drink an adventure worth raising a glass to.